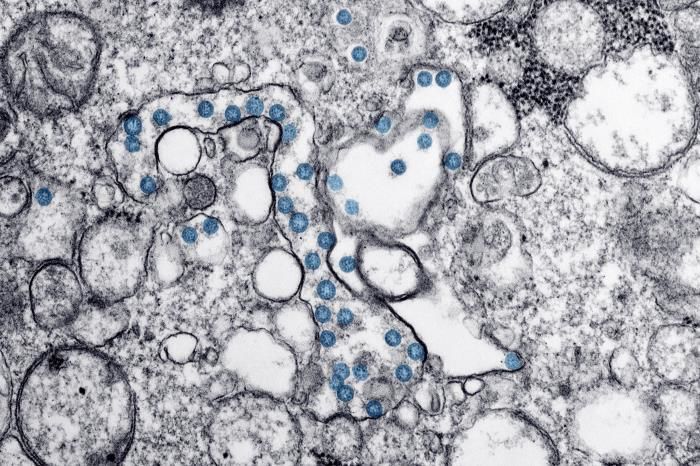 WAUKON — It's not apparent why the farthest northeastern corner of Iowa has such a comparatively high rate of coronavirus.
With 20 confirmed coronavirus cases among a population of around 13,884, Allamakee County has a 0.14% rate of infection, one of the highest in Northeast Iowa. It's also recorded one death.
Only Tama County — with 77 positive cases and two deaths — has a higher rate of infection, at 0.41% of its population.
The Iowa Department of Public Health says there isn't an outbreak in any care facility in Allamakee County, nor has there been any publicly identified coronavirus spread at larger workplaces.
"I don't really have the answer for that," said Corey Snitker, coordinator for the county's emergency management.
Snitker referred questions to the public health department. Multiple messages seeking comment were not returned.
County health officials have been updating the public with regular press releases noting the number of new cases, but without many details.
"Remember, the virus can't move if you don't," Allamakee County health officials said in a release noting the number of new infections. "Let's do what we can to keep Allamakee as safe as possible!"
On March 16, Agristar, a producer of kosher meat, sent a press release to the Yeshiva World newspaper confirming a Postville couple and their adult son had tested positive after traveling from New York, one of the hot spots of the pandemic. The company said at the time it would implement "additional sanitizing and hand-washing procedures" at the facility.
"Agristar will continue to follow recommendations from the CDC and the Iowa Department of Public Health, while continuing to supplement those recommendations with our own enhanced guidelines," the company said in mid-March.
The company's original founder, Abraham Aaron Rubashkin, died of COVID-19 in early April; he was 92 and living in New York. It was unclear if he had been in contact with any known cases of coronavirus in Allamakee County.
Messages to Agristar were not immediately returned.
Concerned about COVID-19?
Sign up now to get the most recent coronavirus headlines and other important local and national news sent to your email inbox daily.