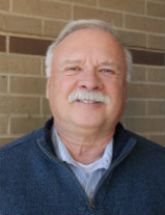 WAVERLY — At least one council member hopes to look at a new parking permit system downtown, though most council members, the city administrator and police chief think the system's working just fine.
The issue began with a resident complaining about receiving a parking ticket after a recent snowstorm, according to City Administrator James Bronner at Monday's Waverly City Council meeting.
Bronner noted the resident requested the council discuss a possible parking permit system downtown instead of the city's practice of 24-hour open city parking lots, though Bronner said he didn't "personally understand the need" for permits.
"The reason most of the people have been complaining about tickets is because they let their cars sit in the snow for a week and never moved them," he said, noting that directive wouldn't change with permits. "So I guess it doesn't really solve the problem."
Ward 3 member Rod Drenkow said he was concerned the current policy for parking downtown wasn't being enforced until snow events happened.
"That doesn't seem like a good solution to me," he said, noting that people living downtown didn't have any good options for long-term parking near their buildings. "I guess what you're saying is, you gotta move your car every day. Is that really encouraging people to live downtown?"
Bronner said permitting wouldn't negate parkers from having to move their vehicles during snow or other times, which he believed was the resident's concern.
"We give them some kind of grace time," Bronner said. "But if they won't move it for a certain amount of time, you're going to get a ticket, and you should."
Ward 1 member Brian Birgen and others agreed permitting wouldn't solve the ticketing issue.
"Unless we hear back from these apartment dwellers where they're having problems with tickets other than snow events, I would be satisfied letting this drop," he said.
Others thought Drenkow was right to think of the long-term implications of more people moving to downtown Waverly.
Ward 4 member Heather Beaufore said adopting a parking practice like Cedar Falls, where parking is metered in places, might do the trick.
"The closer spots are metered on the side streets and the farther spots are not. It encourages people to park farther away and walk," she said.
"In big cities, they put a boot on your car or tow your car," at-large member Ann Rathe noted.
"And people don't like shopping in those areas; they avoid that stuff," at-large member Matthew Schneider replied. "We just need to be friendly — that Midwest understanding."
Police Chief Richard Pursell noted that parking in the city had been discussed many times by the City Council over the years.
"In my time here, I think this is version three of downtown city parking lots, and we continue to try to adjust it to accommodate folks," he said.