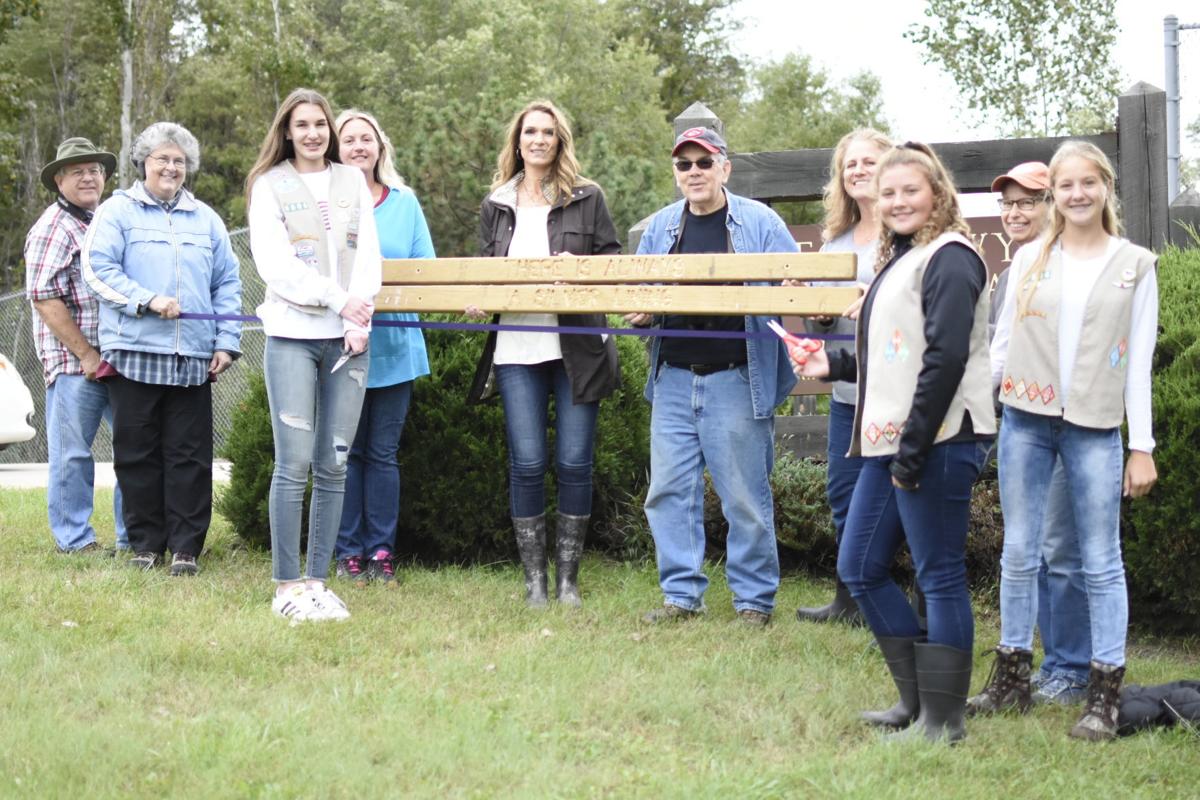 WATERLOO — Three Girl Scouts earned their Silver Award by helping to create the Canfield Bird Garden at George Wyth State Park.
Girl Scout Cadettes of Troop 6604 helped build the bird garden in a picnic area at the park using a metal tree that holds bird feeders.
The girls — Olivia Poe, Emma Jean Roling and Kali Thurn — all 14 years old, worked together to make the project happen.
"It took us awhile to find this one project," Emma said. "I'm not exactly sure why this one stood out to us, but for some reason it did and we liked the idea."
Unfortunately the girls were unable to open up the area Friday to show off their handy work because of flooding. They hope everyone can enjoy it when the water recedes.
"I guess we're hoping that it works for everybody of all abilities," Betsy Roling said. "That's the kind of a big thing for Girl Scouts to make it so that anybody can get to there and watch the birds."
The girls worked with George Wyth Park staff, the Audubon Society, Custom Blacksmithing and the Raven Johnson Family.
"Over the summer we've been doing different projects, like we had to build the tree," Emma said. "Then we had to do special research on the birds ... to specialize the feeders to feed those certain birds that are common to Iowa."
The girls gave a presentation to the Audubon Society for a grant to help pay for the project.
"We got $250 for the tree, and any additional costs we can give them the receipt and they will pay for it for us," Emma said. "I've always been one for nature, and I've always liked being outside, and I never once was a person to watch birds, but now that I've learned so much about them I think I'll enjoy it a lot more."
The girls have been working since May to plan and create that tree.
"The Silver Award is the second highest award you can get in Girl Scouts," Roling said. "It's a pretty big deal."
It's the highest award at the Cadet level, Betsy Roling said.
"This is something they can put on college applications," Betsy Roling said. "It'll benefit them for a long time."