CEDAR FALLS – The Gallagher Bluedorn Performing Arts Center's 2019-2020 Artist Series season has been announced. Tickets go on sale to the public at 8:30 a.m. June 14.
Several summer shows have previously been announced:
---
Cheap Trick, June 16, 7 p.m. Tickets start at $38.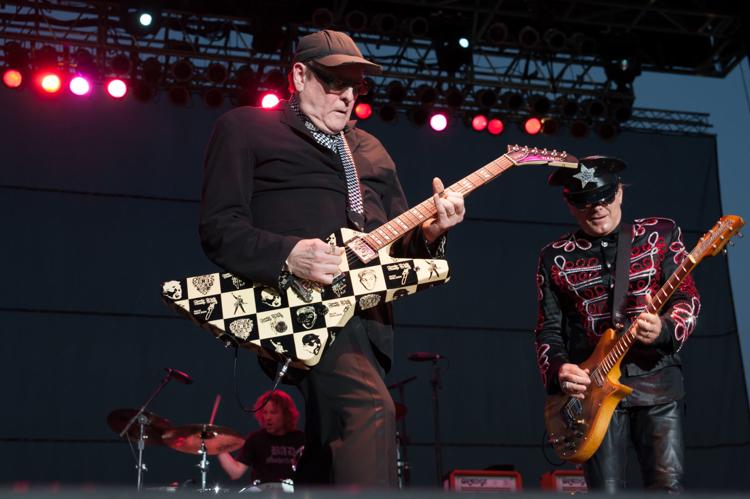 Robin Zander (vocals, rhythm guitar), Rick Nielsen (lead guitar) and Tom Petersson (bass guitar) are part of the very fiber of American music, inspiring and delighting generations with their unique union of massive melodies and razorblade riffs. Since the '70s, the Rockford,Ill., band has blended elements of pop, punk and even metal in a way that is instantly catchy and recognizable. Cheap Trick was inducted into the Rock and Roll Hall of Fame in 2016.
---
"I Am He Said - A Neil Diamond Celebration," July 12, 7 p.m. Tickets start at $19.
"We are saying what HE said," laughs Matt Vee, referring Neil Diamond. Matt, along with cousins Jeff and Tommy Vee, local music scene veterans and sons of the legendary Bobby Vee, join forces with their family and friends as The Killer Vees to celebrate the music from Diamond's timeless catalog. It is not a tribute show, it is a celebration of the music icon.
---
Friends Presents Abby & Travis Turpin with the Dakota Street Band, July 20, 7 p.m. Tickets start at $29.
Hear beautiful duets, Broadway tunes and more by KWWL's Abby Turpin and her husband Travis Turpin. The musical duo met performing shows in Nashville and collectively have toured the world performing music.
---
"Ladies of Laughter," July 27, 7 p.m. Tickets start at $29.
Ladies Night at the Gallagher Bluedorn with three of America's rising female stars of comedy.
---
Gladys Knight, Aug. 14, 7 p.m. Tickets start at $45.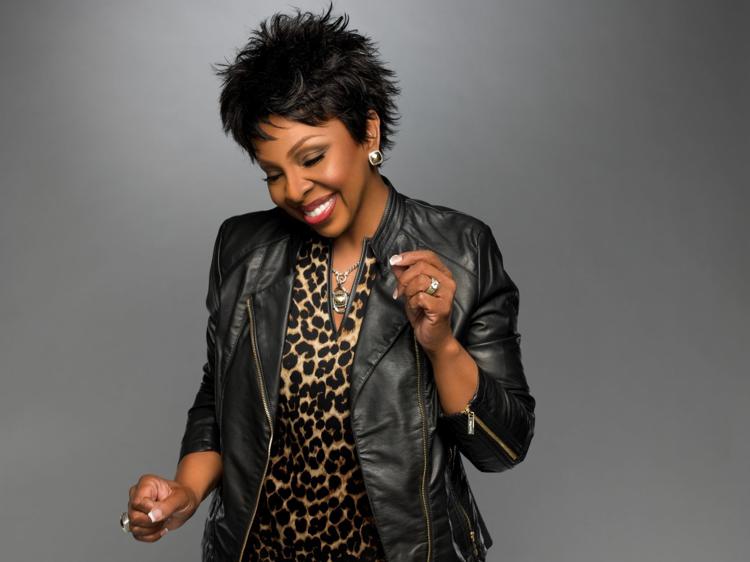 The seven-time Grammy-winning Gladys Knight has enjoyed No. 1 hits in pop, gospel, R&B, and adult contemporary and has triumphed in film, television and live performance. She achieved icon status with the Pips, recording such memorable songs as "Midnight Train to Georgia," "Neither One of Us (Wants to Be the First to and "That's What Friends Are For."
---
Bill Engvall, Sept. 12, 7 p.m. Tickets start at $29.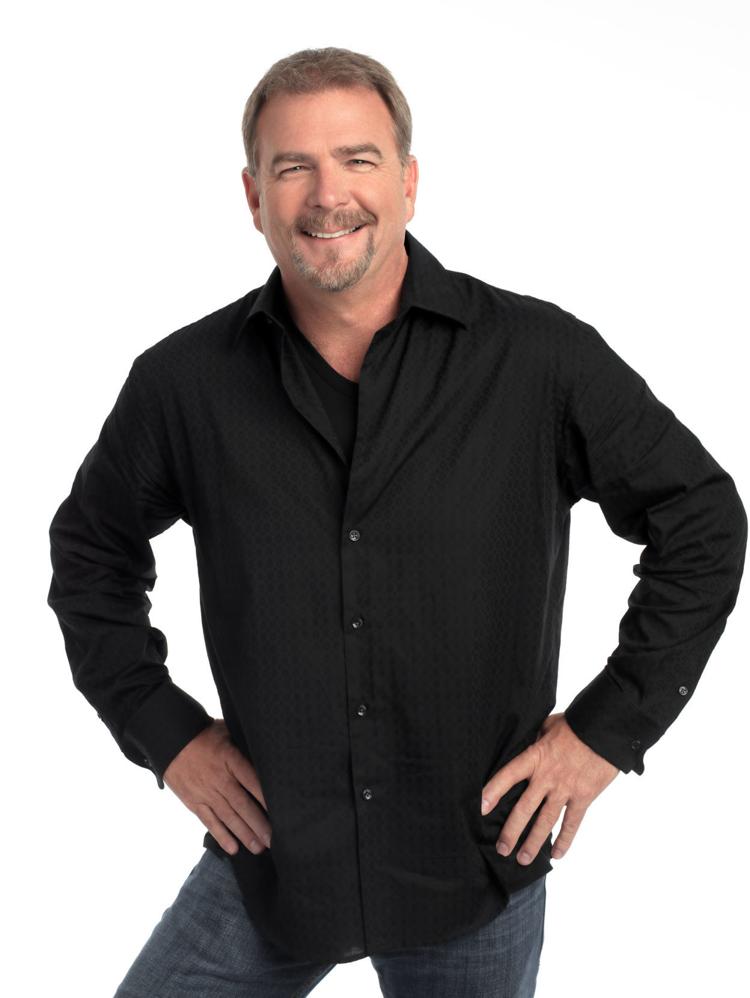 One of America's most hilarious comics, the Grammy-nomianted Engvall shares his observations on family and marriage. He also starred as part of the Blue Collar Comedy tour with Jeff Foxworthy and Larry the Cable guy. His album, "Here's Your Sign," is certified platinum, and other comedy albums have topped the charts. Engvall has written several books, including his 2007 autobiography, "Bill Engvall – Just A Guy."
---
"We Will Rock You - The Musical by Queen and Ben Elton," Sept. 15, 7 p.m. Tickets start at $39.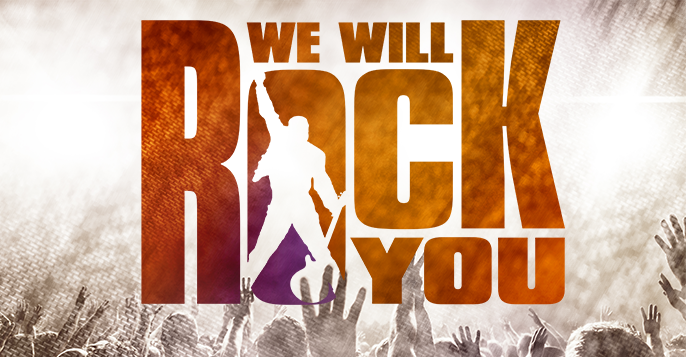 Following the Oscar-winning biopic "Bohemian Rhapsody," the music of Queen is more popular than ever. Living up to Queen's larger-than-life reputation, this musical will feature 24 of Queen's biggest hits.The story follows two revolutionaries, Galileo and Scaramouche, on a quest to save rock n' roll in a post-apocalyptic world where there are no musical instruments and rock n' roll has died.
---
Lewis Black, Sept. 22, 7 p.m. Tickets start at $38.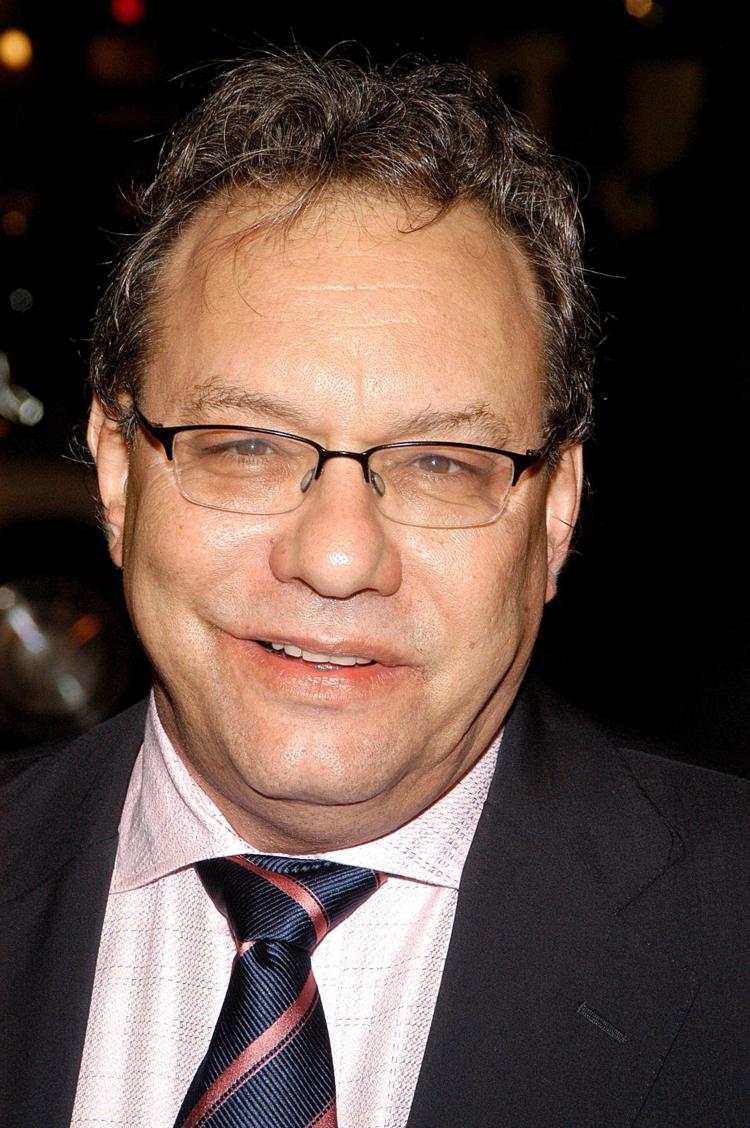 The Grammy-award winning comedian's live performances provide a cathartic release of anger and disillusionment for his audience. He is a passionate performer who is a more pissed-off optimist than a mean-spirited curmudgeon. 
---
Maximilian Hornung, Oct. 8, 7 p.m. Tickets start at $44; Signature On-Stage Experience.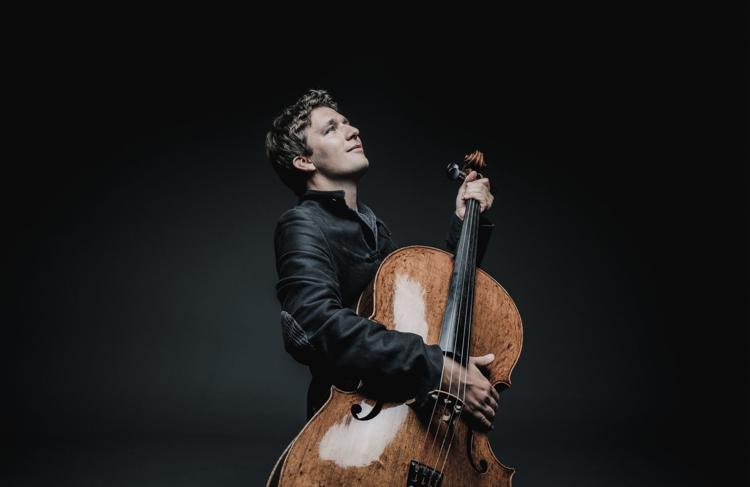 One of the greatest cellists of his generation, the young cellist Maximilian Hornung is taking the international music scene by storm. He regularly performs as a soloist with such renowned orchestras as the London Philharmonic Orchestra, Pittsburgh Symphony Orchestra, Vienna Symphony and others.
---
"American Girl Live," Oct. 20 2 p.m. Tickets start at $25; special youth pricing.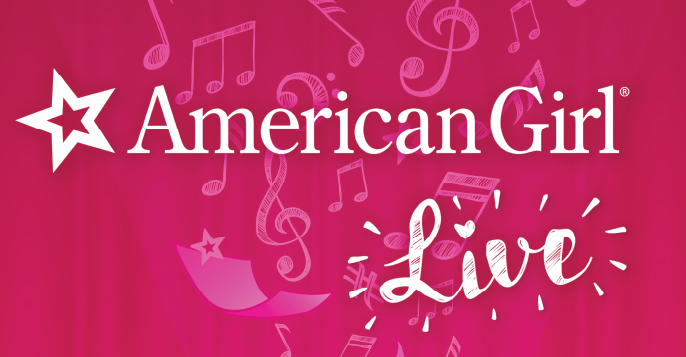 "American Girl Live" is a premiere stage production, featuring all-original songs and unforgettable experiences. Come along to sleepover camp with some new friends for an exciting summer away from home. As bold tales of bravery and friendship come to life, iconic American Girl characters lend a hand through story and song.
---
Argus Quartet, Oct. 23, 7 p.m. Tickets start at $44; Signature On-Stage Experience.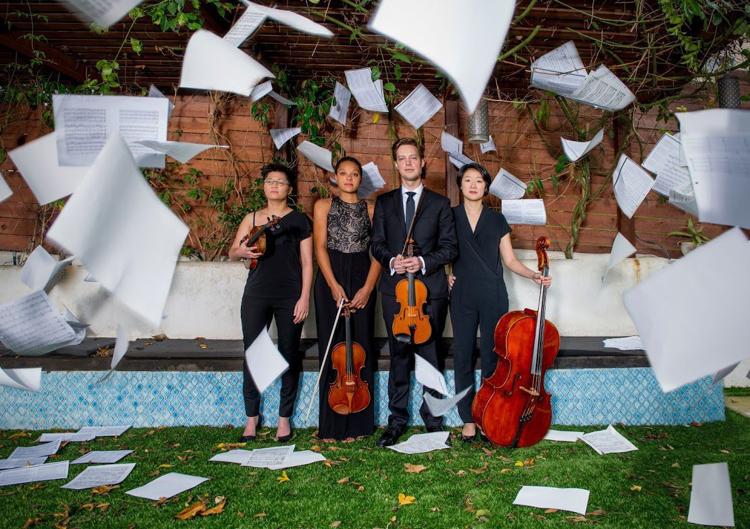 Praised for playing with "supreme melodic control and total authority)," the Argus Quartet has quickly emerged as one of today's most dynamic and versatile young ensembles, winning first prizes at the 2017 Concert Artists Guild Competition and 2017 M-Prize Chamber Arts Competition. The quartet is the graduate quartet in residence at the Juilliard School of Music in New York City.
---
Minnesota Ballet presents "The Nutcracker," Nov. 22, 7 p.m. and Nov. 23 and 24 at 3 p.m. Tickets start at $19, Buck A Kid.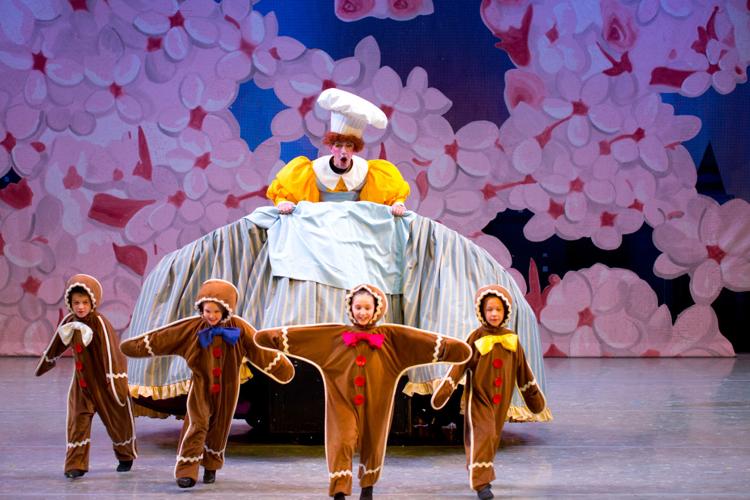 More than 100 dancers from across Northeast Iowa perform alongside professional dancers of the Minnesota Ballet, bringing the magical tale of "The Nutcracker" to life in the classic ballet.
---
The Swingles "Winter Tales," Dec. 8, 7 p.m. Tickets start at $20.
You have free articles remaining.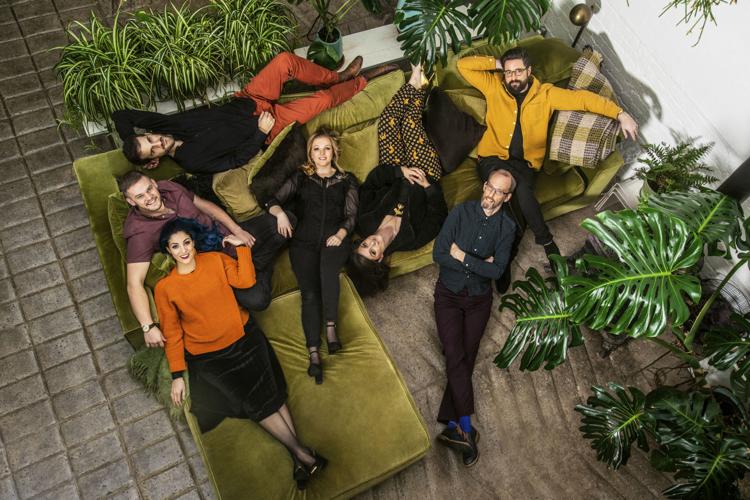 A banquet of music to keep out the cold, with folk- and jazz-inspired original songs served alongside classic carols, beloved Christmas songs and more. The seven young London-based singers that make up today's Swingles are driven by the same innovative spirit that has defined the five-time Grammy winners since they first made waves as the Swingle Singers in the 1960s.
---
"Bandstand," Dec. 15, 7 p.m. Tickets start at $29.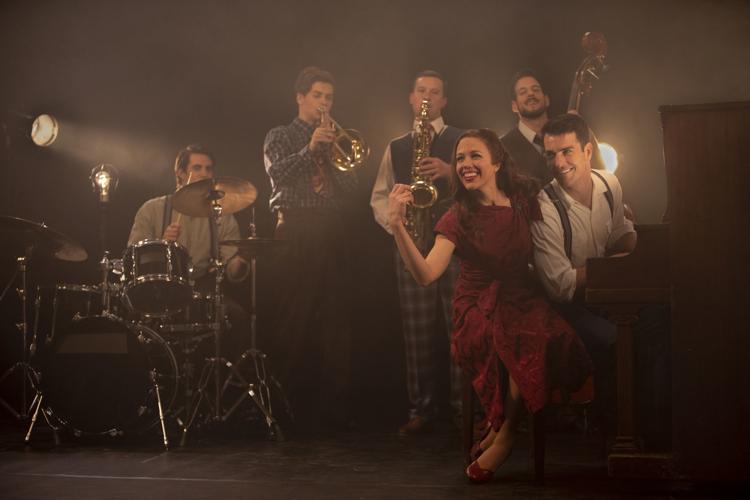 From Tony-winning and "Hamilton" choreographer Andy Blankenbuehler comes an inspiring new American. It's 1945, and six soldiers return from war to a changed nation. When NBC announces a national competition to find the next great musical superstars, they form a band and discover the power of music.
---
Celtic Woman, Dec. 22, 7 p.m. Tickets start at $49.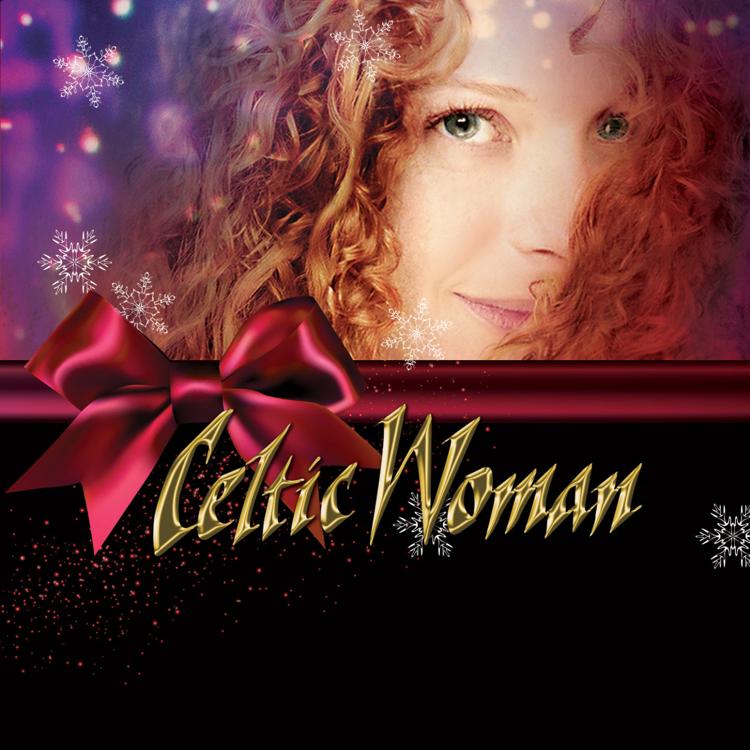 Celebrate the season with the angelic voices of multi-platinum Irish singing sensation Celtic Woman. This concert features music from the all-female music ensemble's second Christmas album, "Home For Christmas," including holiday favorites "I'll Be Home for Christmas" and "Silent Night." They will be accompanied by an ensemble featuring Irish dancers, bagpipers and a full band playing an array of traditional Celtic instruments, including bodhran, tin whistle, bouzouki and Uileann pipes.
---
Mozart, Verdi & Friends, Jan. 26, 2 p.m. Tickets start at $17.
The sights and sounds of some of opera's greatest hits and perennial favorites. UNI Opera will join forces with the Northern Iowa Symphony Orchestra, under the direction of Rebecca Burkhardt, as well as the Concert Chorale and UNI Singers, under the direction of Amy Kotsonis. Alumni, student and faculty performers will be featured in this program highlighting opera choruses and great arias.
---
"The Office! A Musical Parody," Jan. 29, 7 p.m. Tickets start at $19.
This musical parody, currently selling out the Jerry Orbach Theatre in New York City, lovingly pokes fun at the hit TV show "The Office." A hilarious unauthorized musical parody featuring your favorite coworkers from Dunder Mifflin. Featuring songs such as "Welcome to Scranton (The Electric City)," "That's What She Said," "The Dundies," "Marry Me Beesly" and more.
---
ensemble 4.1, Feb. 1, 7 p.m. Tickets start at $44; Signature On-Stage Experience.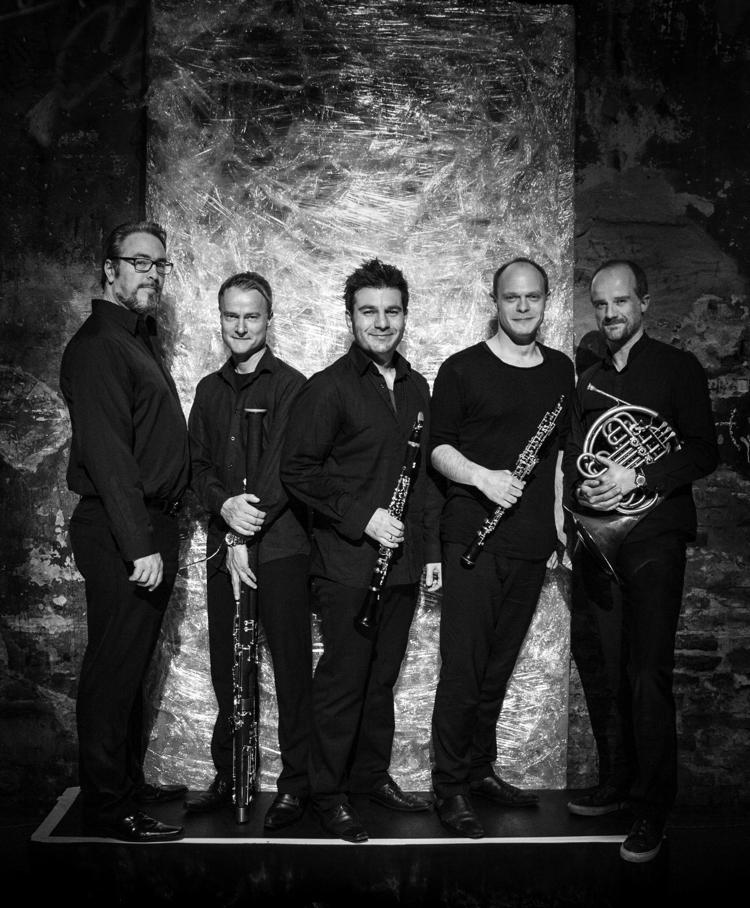 Presenting the only "Piano Windtet" in the world: ensemble 4.1. Four wind soloists and one pianist devote themselves to this still undiscovered wonderful musical genre. In addition to the original masterworks for this instrumentation by Mozart and Beethoven, the ensemble is devoted to discovering rarely played compositions from the Romantic and Modern periods.
---
Mrs. Krishnan's Party, Feb. 11 and 12, 7 p.m. Tickets start at $39.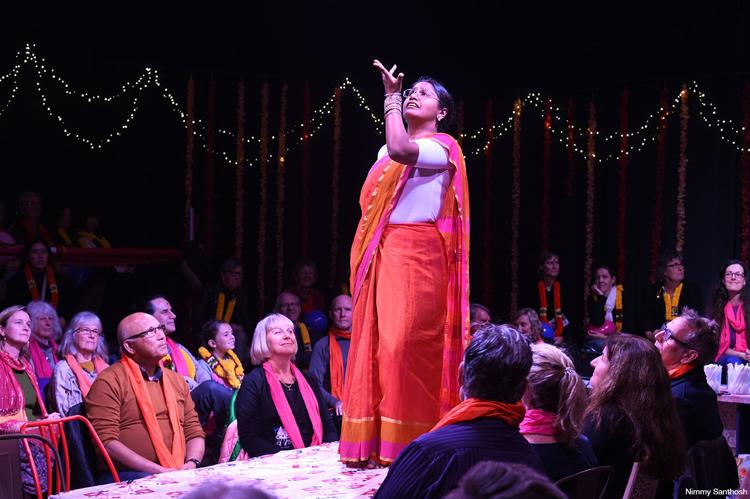 Mrs Krishnan's boarder, an overzealous wannabe DJ, James has invited a few friends into the back room of the corner shop as a special surprise to celebrate Onam and the return home of her son. But when around 100 strangers turn up (the audience), Mrs Krishnan has no choice but to throw the party of her life.
---
"Finding Neverland," Feb. 22, 7 p.m. Tickets start at $39; special youth pricing.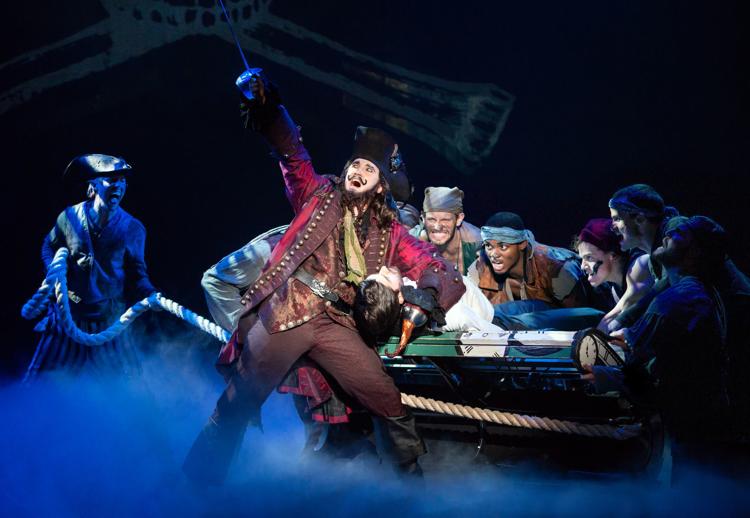 The show tells the story behind Peter Pan. Playwright J.M. Barrie struggles to find inspiration until he meets four young brothers and their beautiful widowed mother. Spellbound by the boys' enchanting make-believe adventures, he sets out to write a play that will astound London theatergoers. With a little bit of pixie dust and a lot of faith, Barrie takes this monumental leap, leaving his old world behind for "Neverland," where nothing is impossible and the wonder of childhood lasts forever.
---
Billy Gardell, Feb. 29, 7 p.m. Tickets start at $30.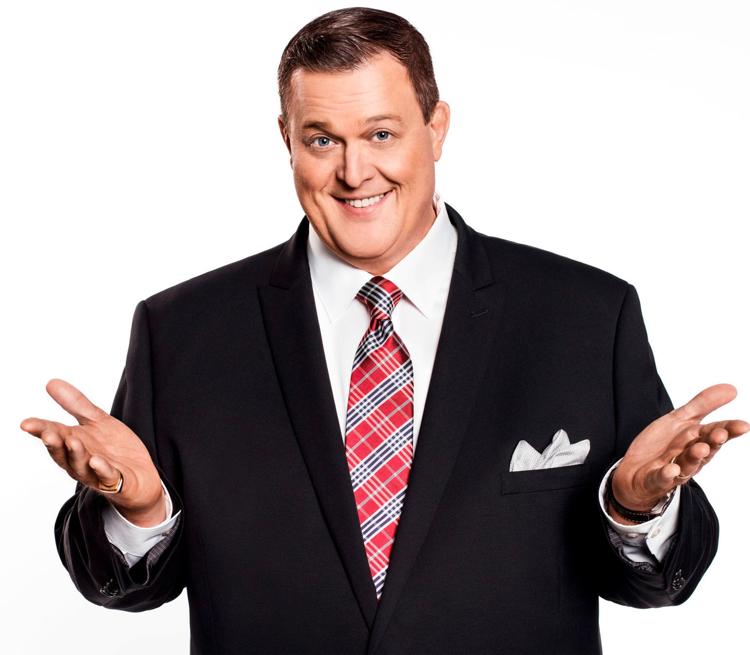 Billy Gardell has been a standup comic since he first stepped up to an open mic at Bonkerz comedy club in 1987. He came to Hollywood the hard way, earning Emmy nominations, a lead role as Officer Mike Biggs on CBS-TV's "Mike and Molly" and a recurring role on "Young Sheldon." His comedy is relatable and based in his own experiences of family, fatherhood and working hard.
---
YAMATO, the drummers of Japan, March 8, 4 p.m. Tickets start at $25; Buck A Kid.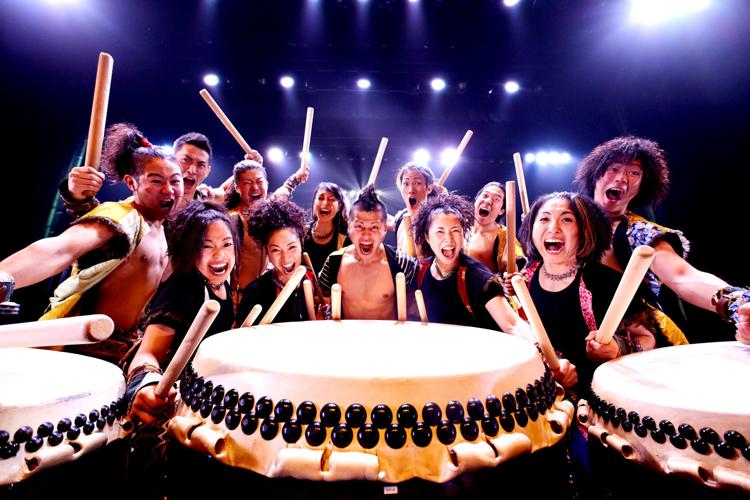 A group of dozens of players start their performance by hitting a Japanese taiko drum made from a large 400 year-old tree. Their live performances are so full of intensity that the audience jumps and their hearts race.
---
"Beautiful - The Carole King Musical," March 31 and April 1, 7 p.m. Tickets start at $44.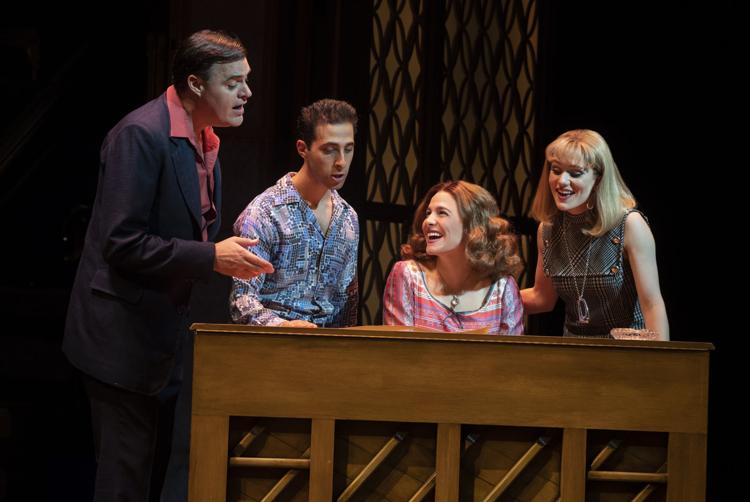 The musical tells the inspiring true story of King's remarkable rise to stardom from a hit songwriting team with her husband Gerry Goffin, to her relationship with fellow writers and best friends Cynthia Weil and Barry Mann, to becoming one of the most successful solo acts in popular music history.
---
Erth's Prehistoric Aquarium Adventure, April 26, 1 and 4 p.m. Tickets start at $19; Buck A Kid.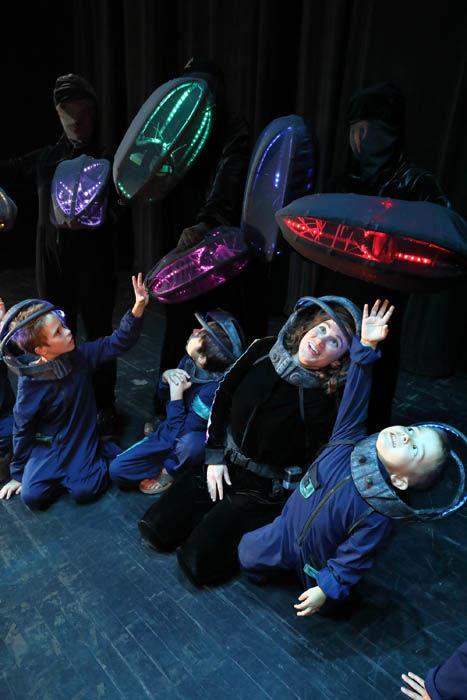 The creators of Erth's "Dinosaur Zoo Live" want to take your family on an all new adventure — this time to the bottom of the ocean. Erth shows are at the forefront of family entertainment, using actors, technology, puppets, science and imagination to create an amazing visual experience that connects young audiences to real science.
---
STOMP, May 1, 7 p.m., May 2, 2 and 7:30 p.m. Tickets start at $39.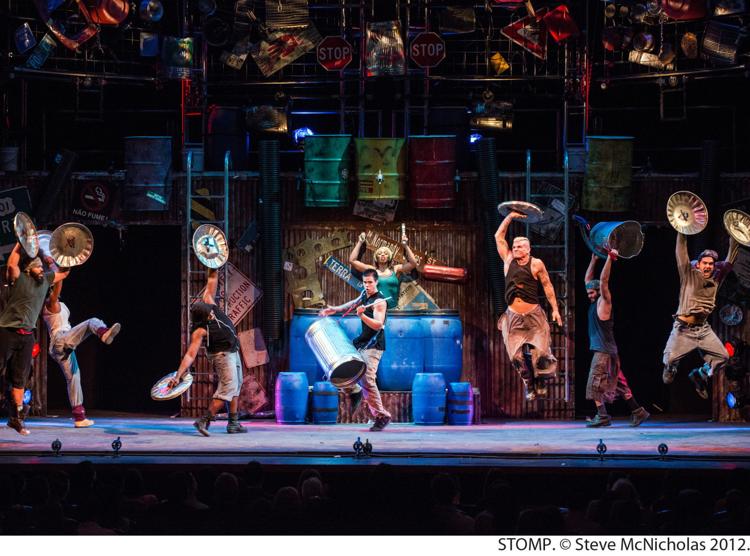 The eight-member troupe uses everything but conventional percussion instruments — matchboxes, wooden poles, brooms, garbage cans, Zippo lighters, hubcaps — to fill the stage with magnificent rhythms. The return of the percussive hit also brings some new surprises, with some sections of the show now updated and restructured and the addition of two new full-scale routines, utilizing props like tractor tire inner tubes and paint cans.