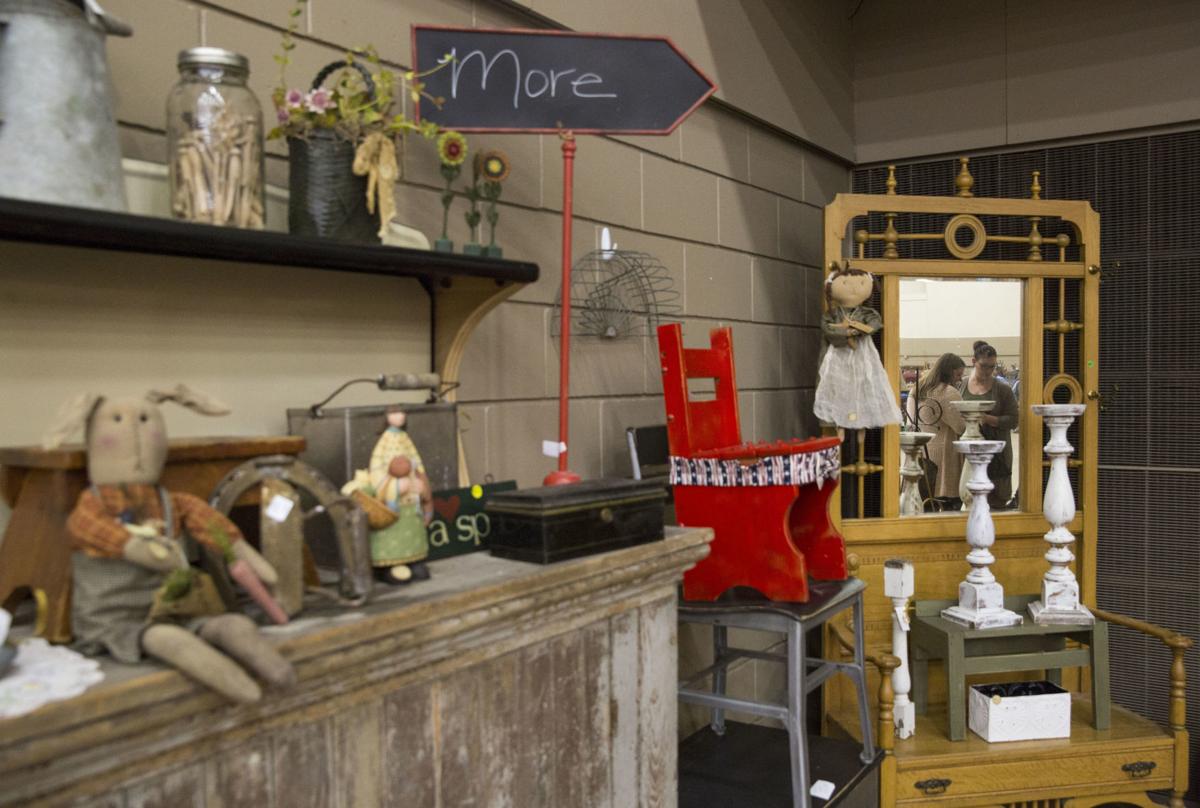 WATERLOO -- The sixth annual Funky Junk-a-Loo, presented by Main Street Waterloo, has been postponed due to concerns about COVID-19.  The event was scheduled to take place Saturday and Sunday at the Five Sullivan Brothers Convention Center. 
Instead, the popular antique, recycling,  re-purposing and vintage vendor showcase will take place Sept. 26 and 27 at the convention center.   
"The safety and well-being of staff, volunteers, businesses, vendors and downtown visitors is our top priority. We had hoped to host the event as scheduled, but had to adjust to the changing situation," said Jessica Rucker, Main Street Waterloo executive director.
Aficionados, converts and the curious will find a marketplace of home designs, ideas, creations and antiques.
About 50 vendors from throughout the Midwest are expected to participate in Funky Junk-a-Loo. "Shoppers find all those unique things that might look like junk, but someone has given them a little love and turned them into a funky piece of art or furniture," said Rucker..
The event draws about 4,000 people throughout the weekend and brings additional business to retailers and restaurants in downtown Waterloo. "It's one of the most exciting events to be part of because it showcases Waterloo and the creativity of individuals across Iowa," she said.
As of now, no other events are being postponed, Rucker said. "Should we decide to cancel, or postpone any additional scheduled events, we will do our best to communicate this message to you in a timely manner."
Top Spring-Flowering Bulbs 
Top spring-flowering bulbs
"Spring is nature's way of saying, 'Let's party!" That's comedian Robin Williams description for one of our favorite seasons, when the ground awakens and tosses up tulips and other spring bloomers like so much confetti.
Here are five of the most popular spring-flowering bulbs:
Get local news delivered to your inbox!
Subscribe to our Daily Headlines newsletter.