WATERLOO – Freezing temperatures played a part in a sprinkler break that sent water cascading down the steps of a downtown high-rise apartment building Friday afternoon.
After a heater went out in the ninth-floor mechanical room of Hotel President Senior Apartments, at 500 Sycamore St., cold air drafting from outside burst a sprinkler head, said Battalion Chief Ben Petersen with Waterloo Fire Rescue.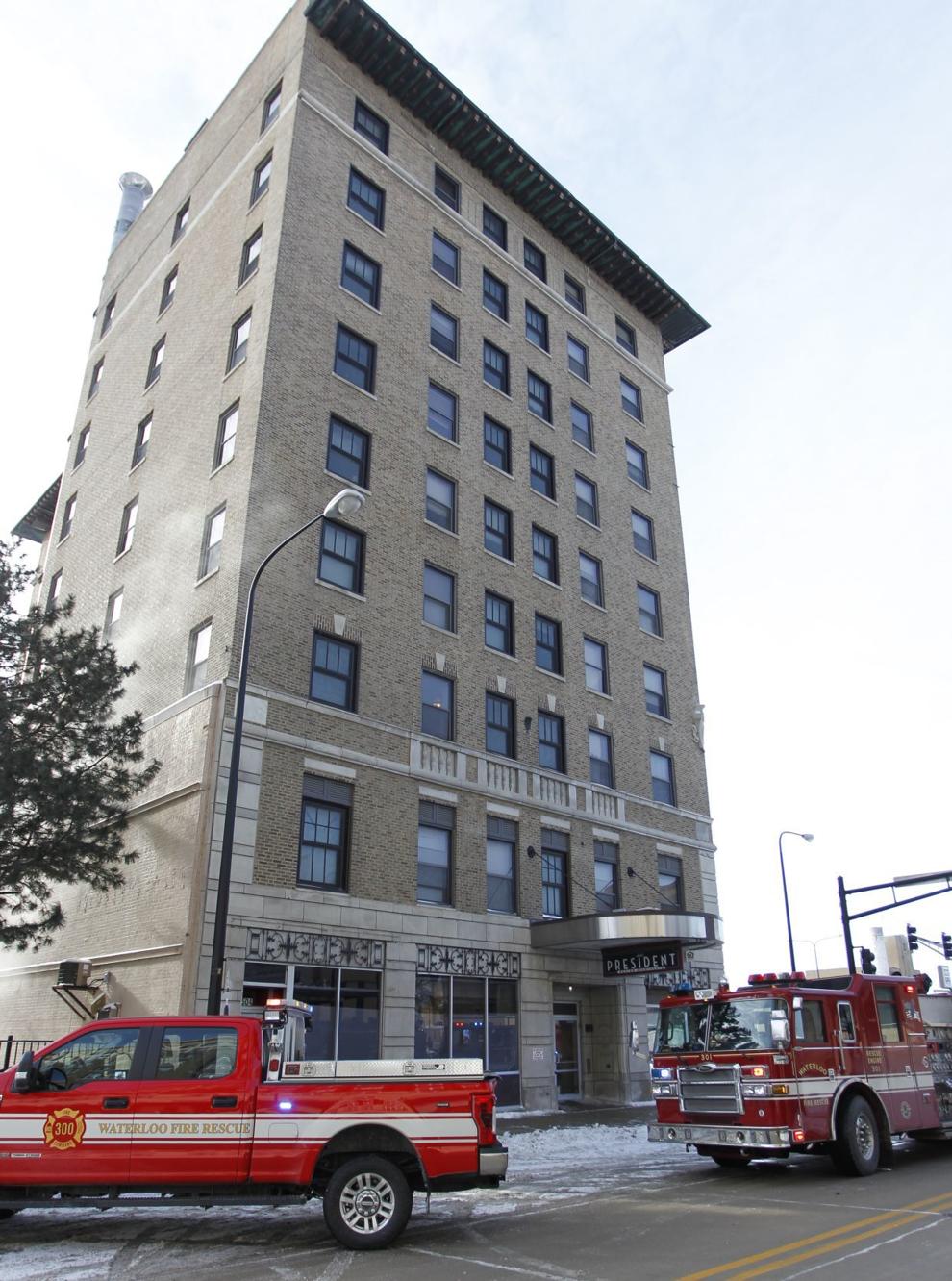 The leak flowed down the building's open stairwell, reaching the basement and triggering an alarm at about 2 p.m. Friday.
Crews shut down the water while the sprinkler head was replaced and the system was put back in service, Petersen said.
It wasn't immediately clear if there was any water damage to the apartments.
At the time, air temperatures in Waterloo were around 3 degrees Fahrenheit with a wind chill of minus 11 degrees, according to the National Weather Service.