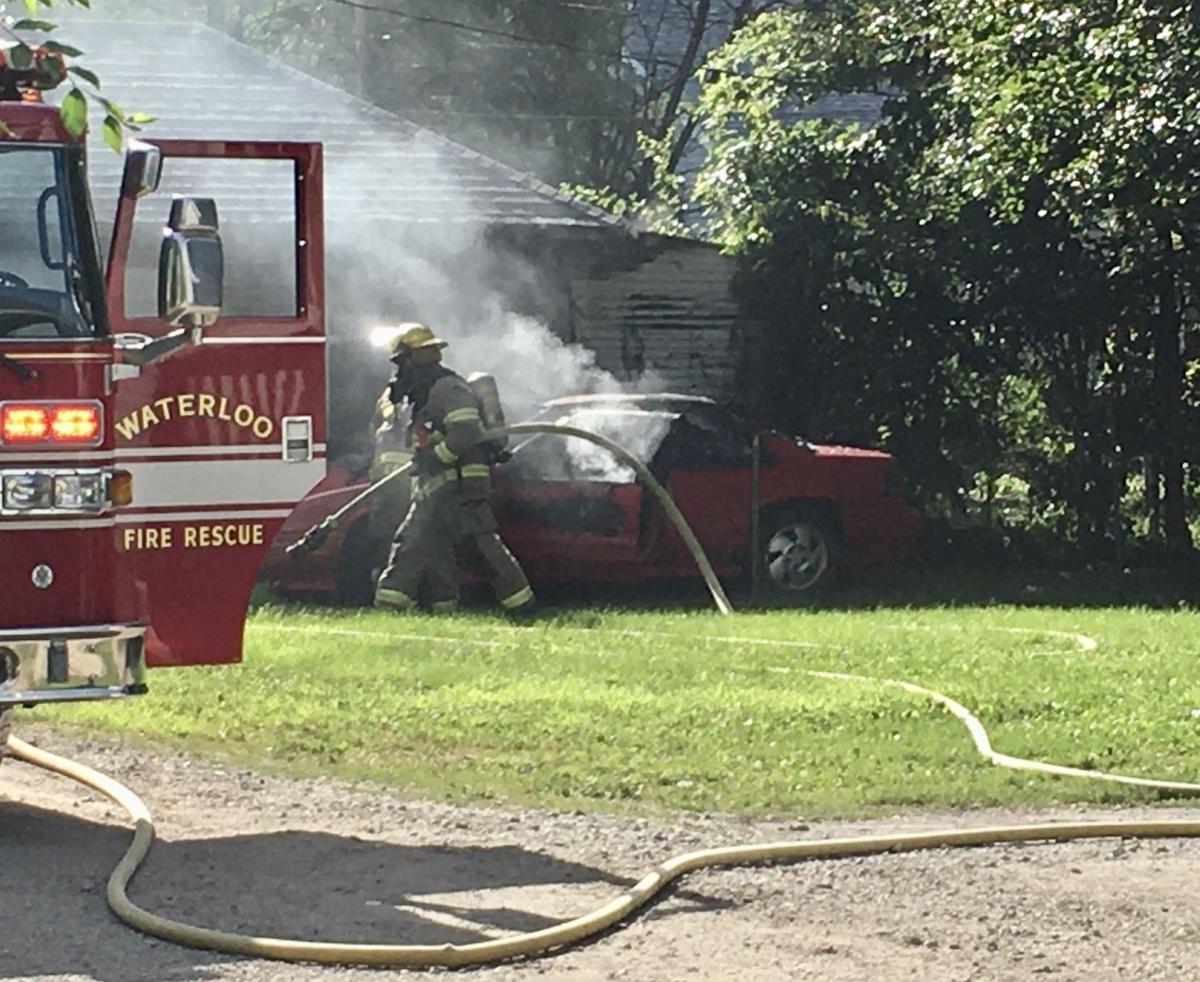 WATERLOO -- Firefighters extinguished a car fire that spread to a garage Thursday.
Waterloo Fire Rescue was called around 9 a.m. Thursday for a report of a car on fire in the alley behind 507 Fowler St. The flames had spread to an adjacent garage when firefighters arrived.
There were no reported injuries from the blaze, which appeared to destroy the vehicle. The cause was under investigation.
Watch videos of other fires:
Former church fire, Waverly, Iowa, Dec. 19, 2016
House fire, W. 2nd St., Waterloo, Iowa July 7, 2017
VIDEO: House Fire, Gable St., Waterloo, Iowa 120319
House fire, Marion St., Evansdale, Iowa June 6, 2018
Garage/house fire, Seneca Ave., Waterloo, Iowa Dec. 11, 2017
House Fire, W. Second St., Waterloo, Iowa, Oct. 20, 2016
Apartment fire, Jefferson St., Feb. 19, 2016
Duplex Fire, Western Ave., Feb. 9. 2016
Fire, Beaver Ridge Trail, Cedar Falls, Iowa Feb. 5, 2018