WATERLOO — A longtime Clarksville pastor and former mayor has been hospitalized after testing positive for COVID-19.
Val Swinton was admitted to MercyOne Waterloo Medical Center Thursday, according to his son, Sam. He is on a ventilator and in a medically induced coma as his body fights the disease caused by the coronavirus.
Sam said his 67-year-old father, the minister for Clarksville Church of Christ over the past 22 years, is in a difficult position.
"(Sunday) morning, the doctors called me and said due to the severity of the inflammation and the issues with his heart and his blood pressure it's slim chances that he will make a recovery," said Sam. He still believes progress is possible with Swinton's case and is asking that "positive energy and prayers" be sent his dad's way.
Swinton stepped down as Clarksville's mayor at the end of 2019 after four years in the position. Prior to that, he served four years on the town's city council.
Lori Peterson, Clarksville city clerk, said her counterparts in communities across the area have been checking with her on how Swinton is doing.
"He's got friends all over that are praying for him," she said. "At this point, that's all we can do."
Jeff Kolb served on the city council for 20 years and stepped down at the end of last year, the same time as Swinton. He was surprised that the first case of the coronavirus in Butler County was in "our community of 1,500" and that Swinton was the person who caught it. He described the former mayor as a "very active" person who works out at the local fitness club, plays tennis, walks and bikes.
"It's extremely depressing, to be blunt," said Kolb. "I could tell you one thing: Very quickly on Friday when word started to spread that it was in our county and — more specifically — in our community, the streets got quieter. It just makes it real and it puts a local face and a local community with it."
Swinton went to the doctor early last week after starting to feel ill. A test for influenza A came back negative, said Sam, and the doctor didn't test for COVID-19 because there weren't enough symptoms.
On Thursday, Swinton "tried to get up off of his recliner and fainted," said Sam. The family called 911 and Swinton was rushed to the hospital.
Within days, "they had him on a paralytic (medication) because he was fighting the ventilator, he was trying to breathe over it," said Sam.
"I'd like to think that is him fighting to stay alive," he added, although nursing staff noted it is a fairly common reaction. When they tried taking Swinton off the drug, his breathing started competing with the ventilator again. That led to a coughing fit at 1:45 a.m. Sunday, so he was put back on the paralytic.
"The inflammation in his lungs has gotten slightly worse," said Sam, because of the coughing. "Other than that, he is stable."
Swinton's wife, Deb, may have symptoms and is taking precautions.
"The doctors are just assuming that she has it and she's in self quarantine," said Sam, in Clarksville. She has a mild cough and raspy throat. "But other than that, she is doing as well as she can be in this situation."
Sam said his dad is a "very social person" who was regularly all over the community. "As far as where he got it, we can't really pinpoint it," he said.
Sam, who lives in Des Moines, initially worried he may have the virus and exposed Swinton to it on a visit from the much bigger city. But based on the timing of his visit, doctors have advised him that is not likely.
"I would like to commend the hospital staff," said Sam. "They have answered every question that I've had. They've been nothing but outstanding."
He urged people to listen to warnings from elected officials, take social distancing seriously and isolate themselves if they are feeling ill.
"He was washing his hands constantly, but I think it just might have been one of those, 'Well, we live in a small community, so it just won't come up here,'" said Sam.
Kayla Hinders, deputy city clerk, called Swinton a "great asset" to Clarksville. "He's just a good citizen and good friend and a good guy all around," she said.
"I tell you what," added Peterson, "this community is really rallying around him and his family," which also includes daughter, Laura, who lives in Madrid, Spain, with her husband. "I can't say enough about how much he is so loved by so many.
"At this point, we feel very lucky that he's with us still," said Peterson. "We know he's strong, so we hope he can beat this virus."
Kolb is hanging on to those same kind of feelings.
"I'm a big believer in prayer and I've seen some miracles in my own family, and I'm holding out hope," he said.
042220ho-toledo-testing-2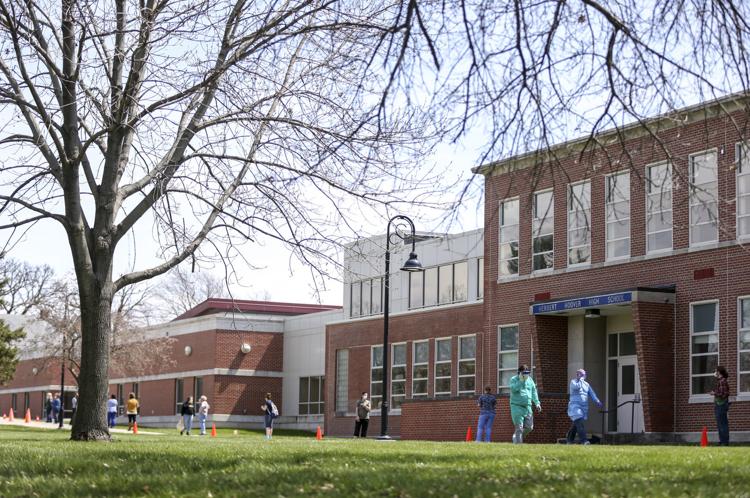 042220ho-toledo-testing-1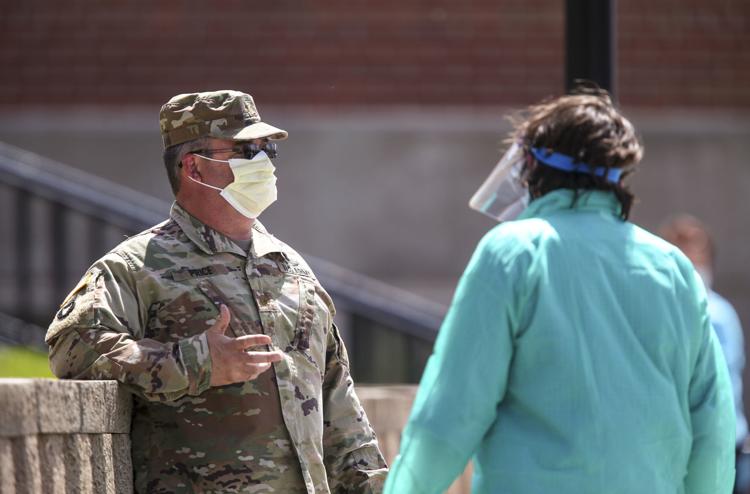 042220bp-tyson-closing
042020jr-covid-testing-3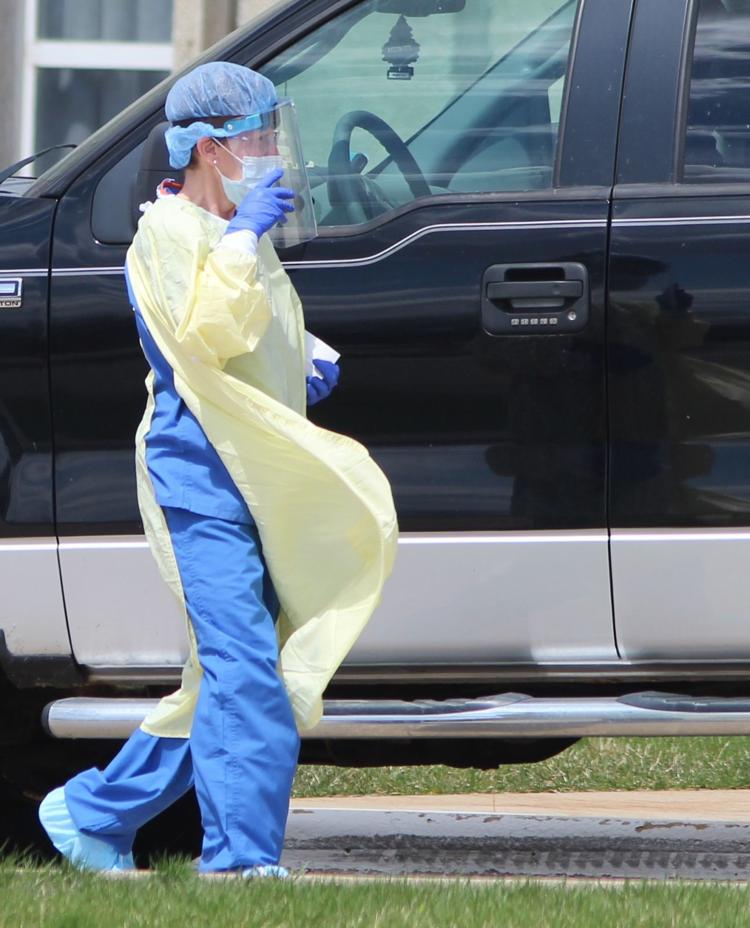 042020jr-covid-testing-1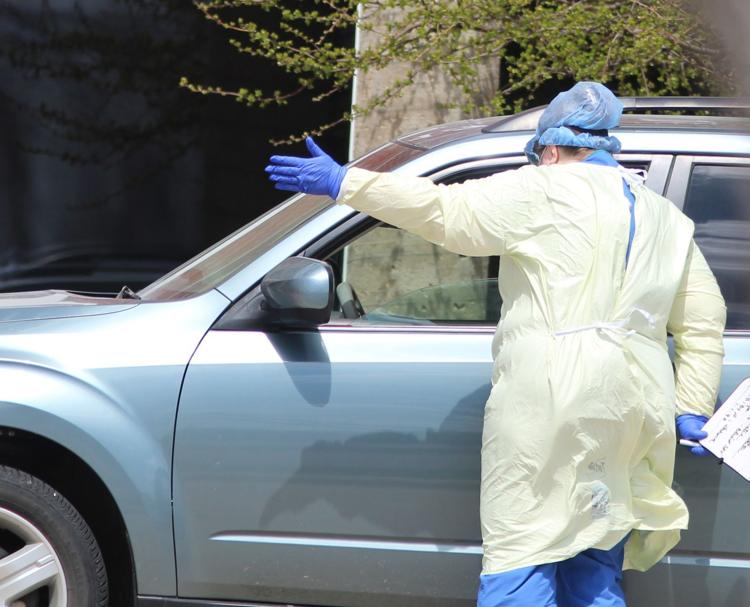 042020bp-tysons-protestors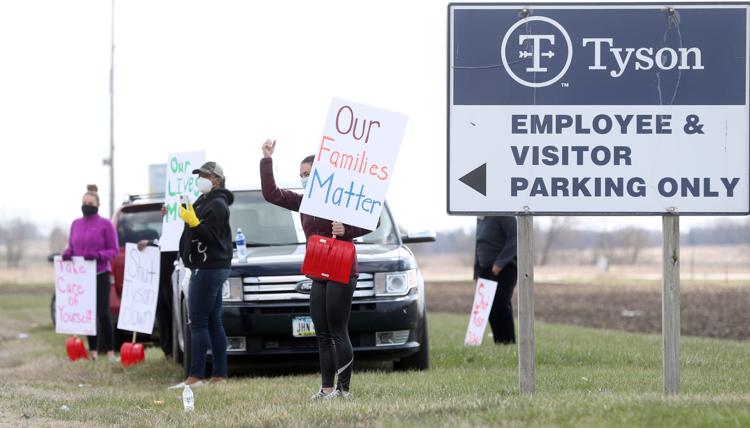 041620jr-tyson-2
041620jr-tyson-1
041620jr-tyson-3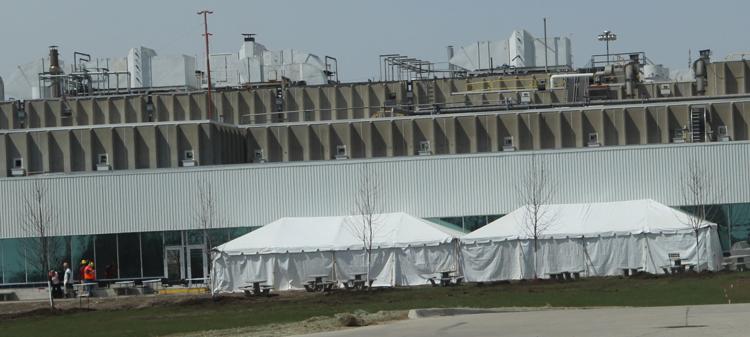 041620jr-tyson-4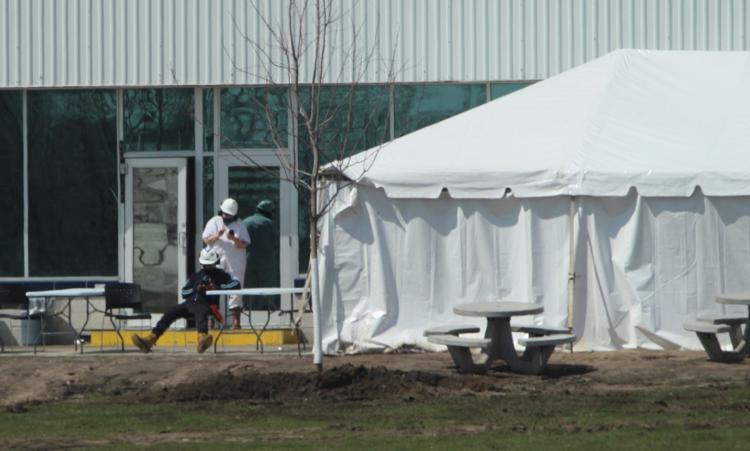 041620jr-allen-tent-6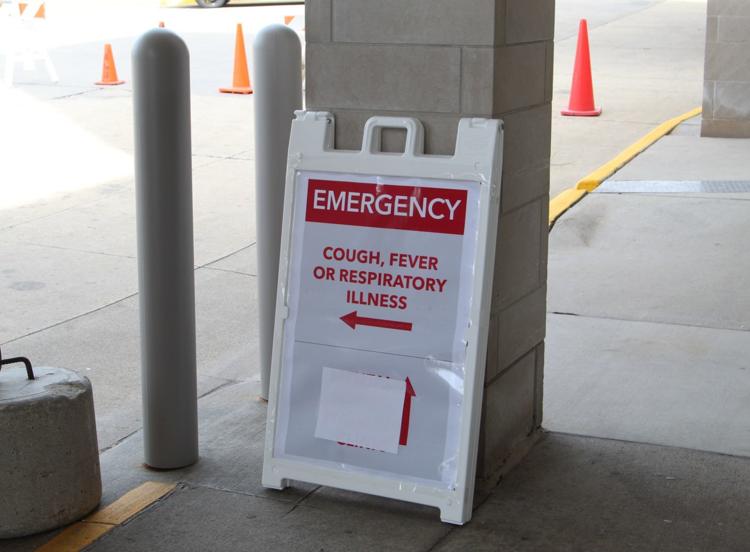 041620jr-allen-tent-4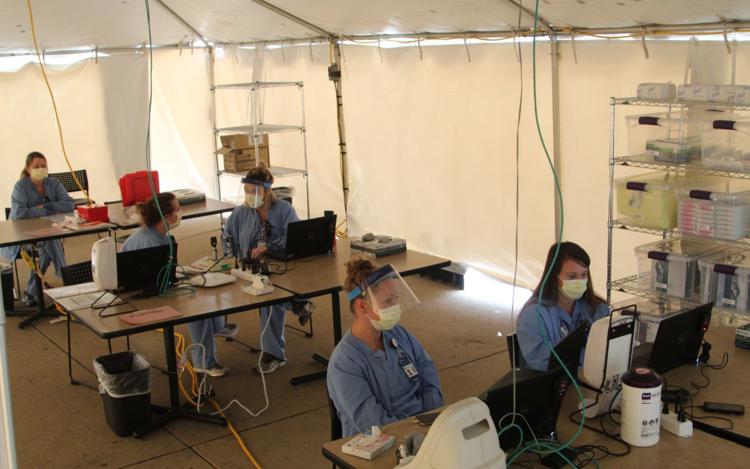 041620jr-allen-tent-5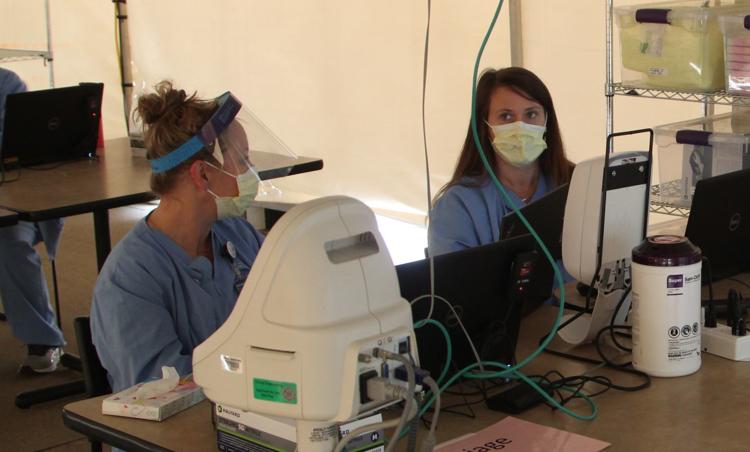 041620jr-allen-tent-3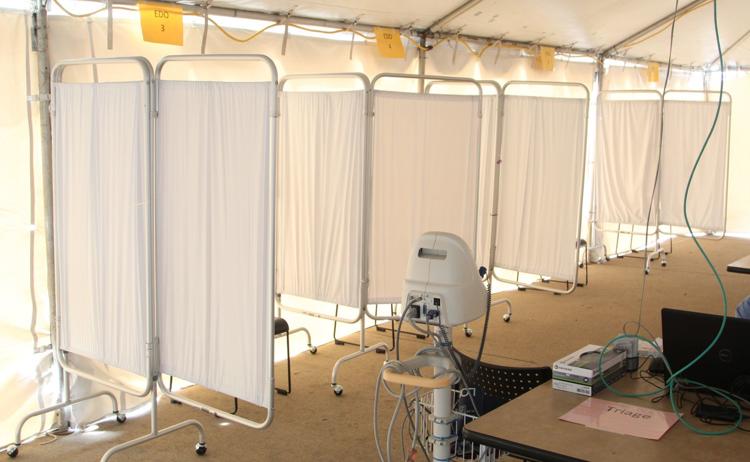 041620jr-allen-tent-7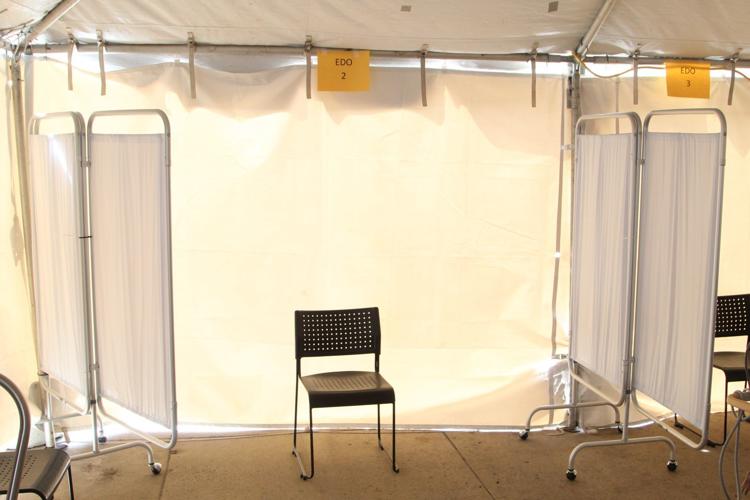 041620jr-allen-tent-2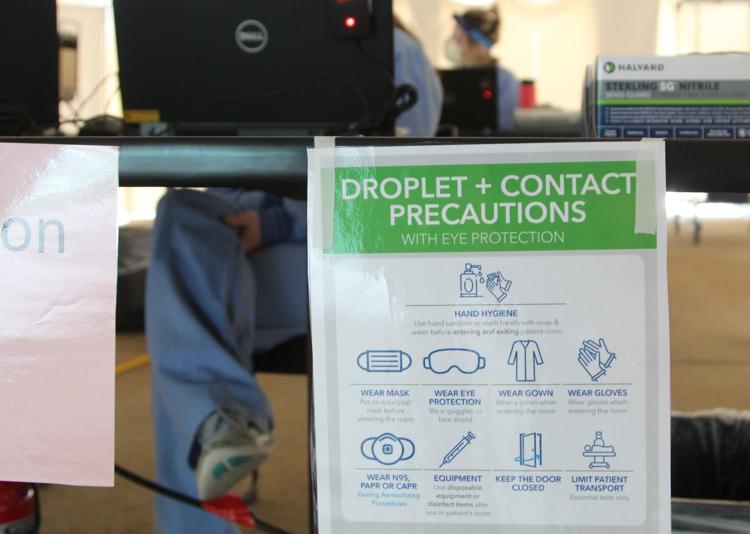 041620jr-allen-tent-1
041620jr-allen-tent-8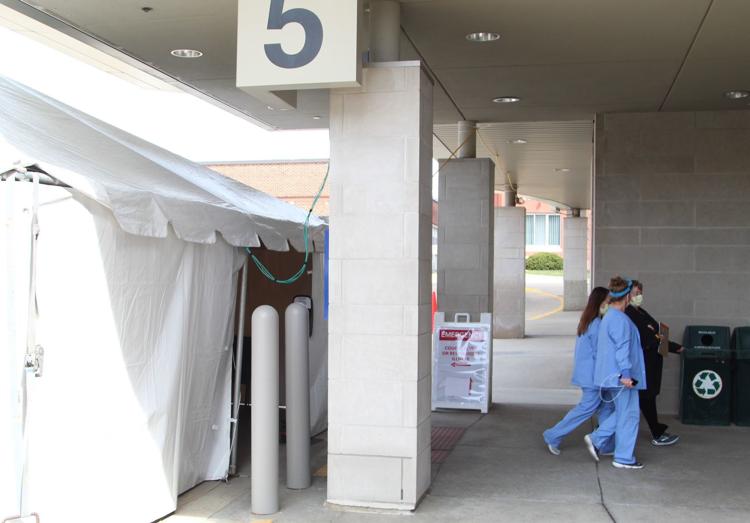 041620jr-allen-tent-9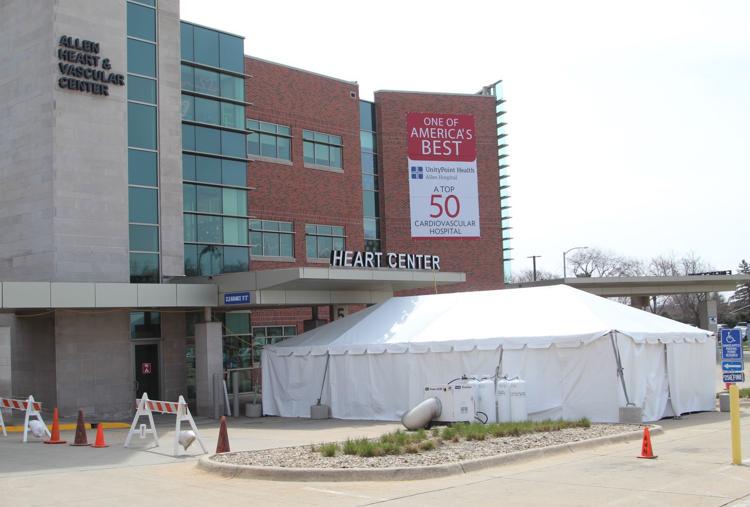 041020jr-sulky-shields-8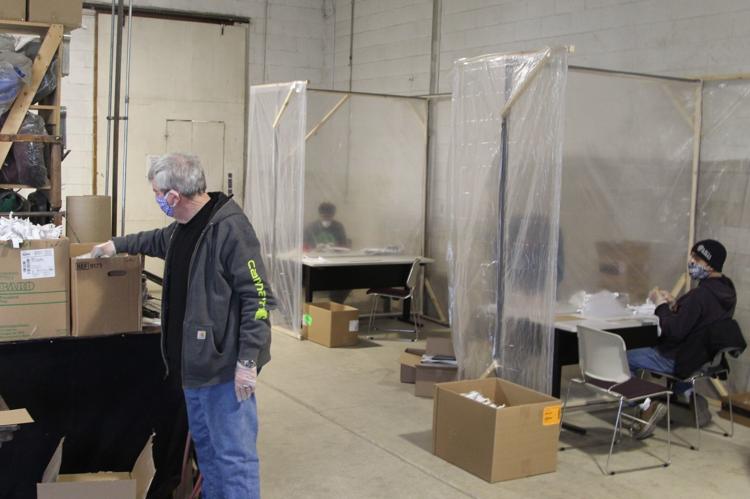 Jerald Skulky Co.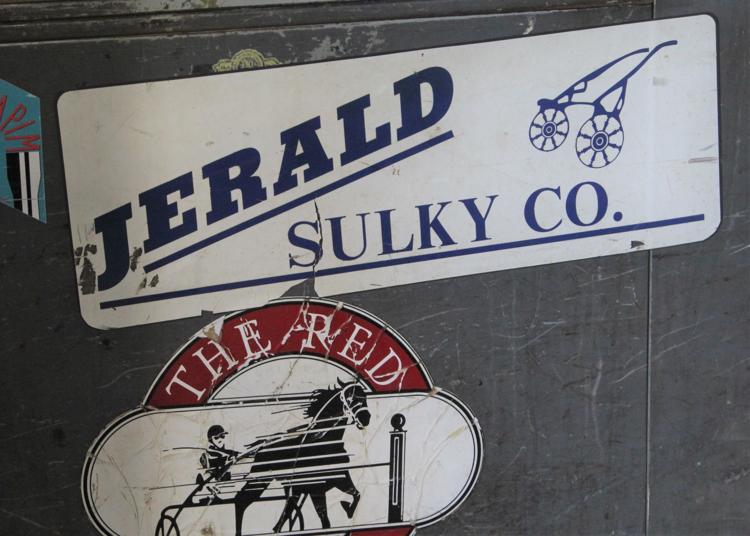 Erik Lee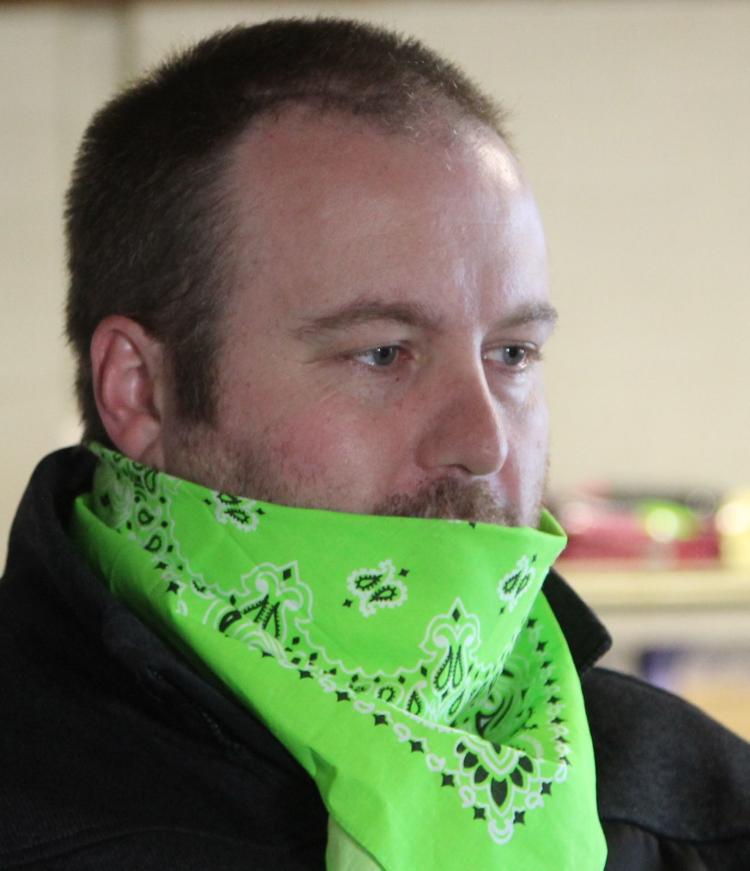 041020jr-sulky-shields-6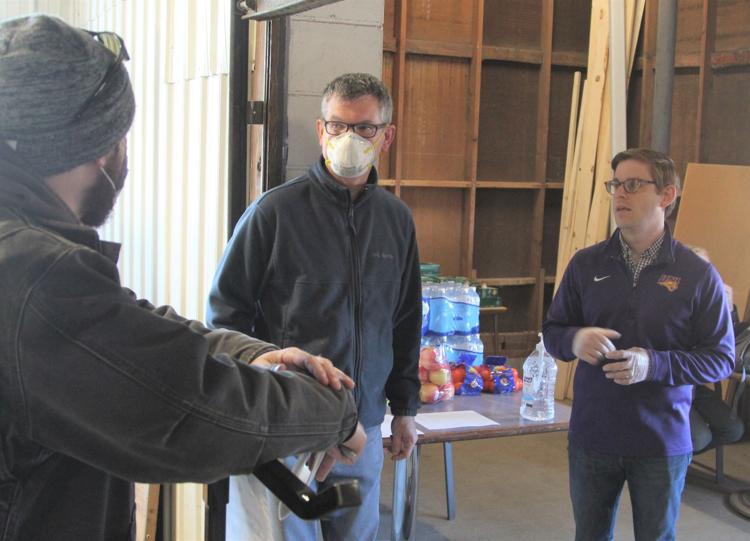 041020jr-sulky-shields-7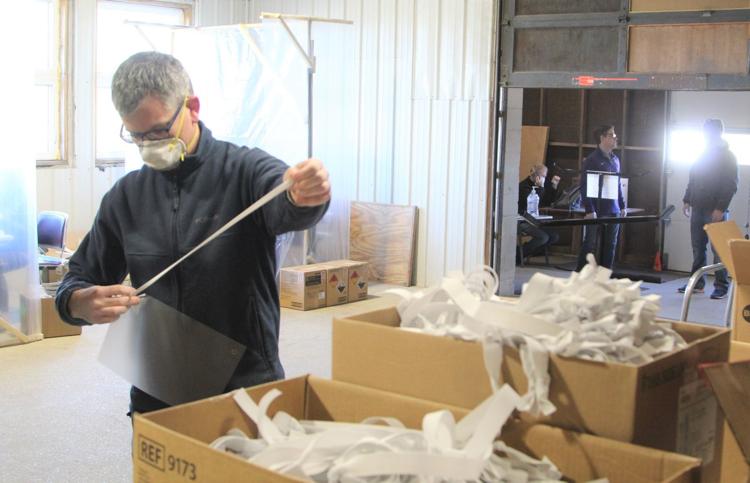 041020jr-sulky-shields-5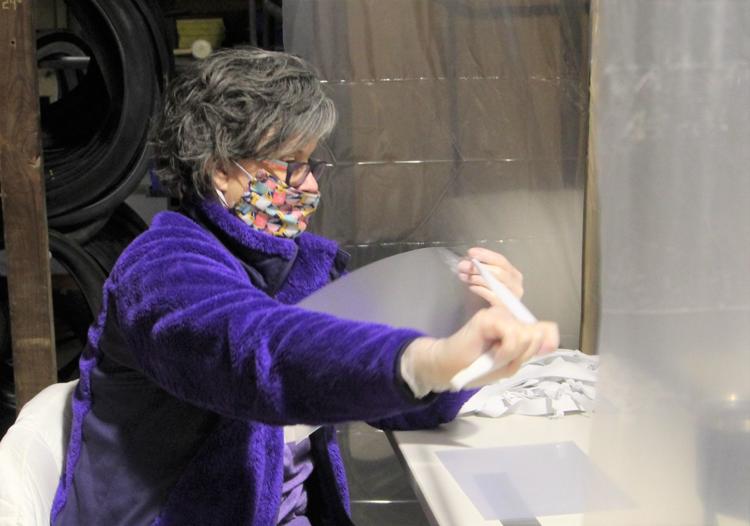 041020jr-sulky-shields-3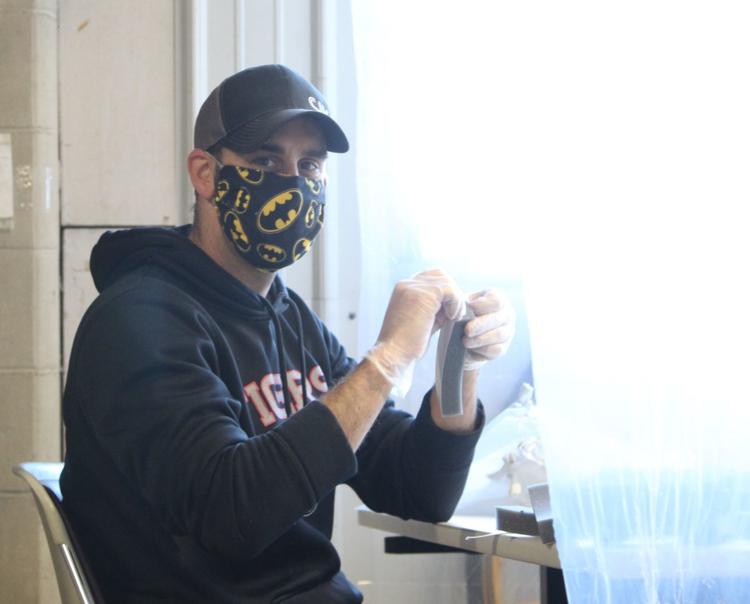 041020jr-sulky-shields-4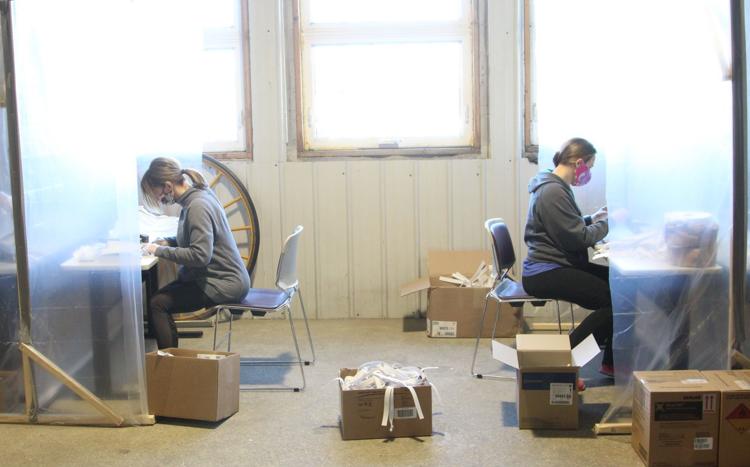 041020jr-sulky-shields-2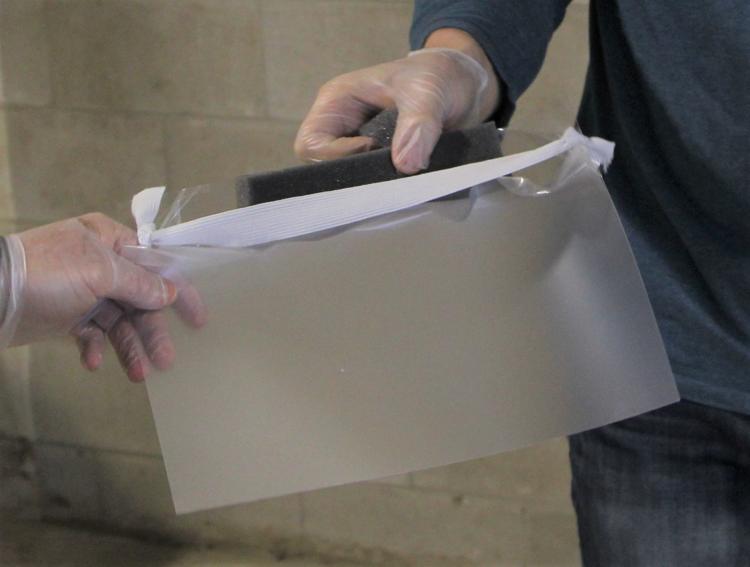 041020jr-sulky-shields-1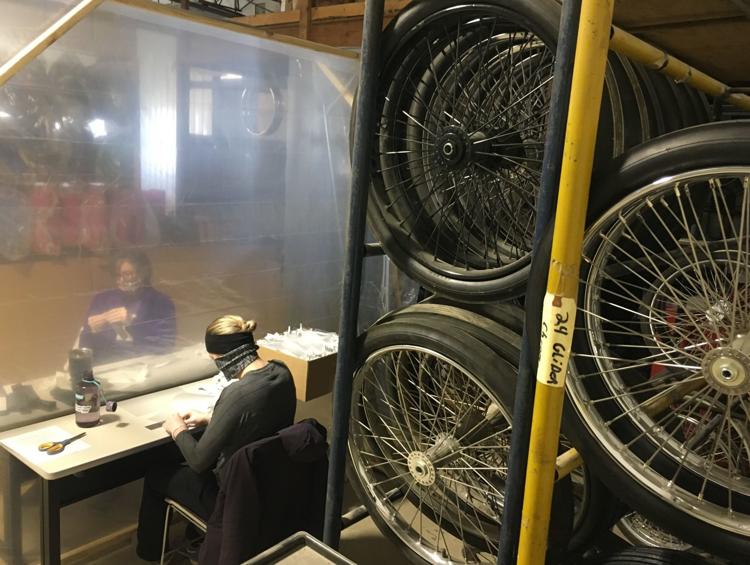 040920jr-mh-covid-1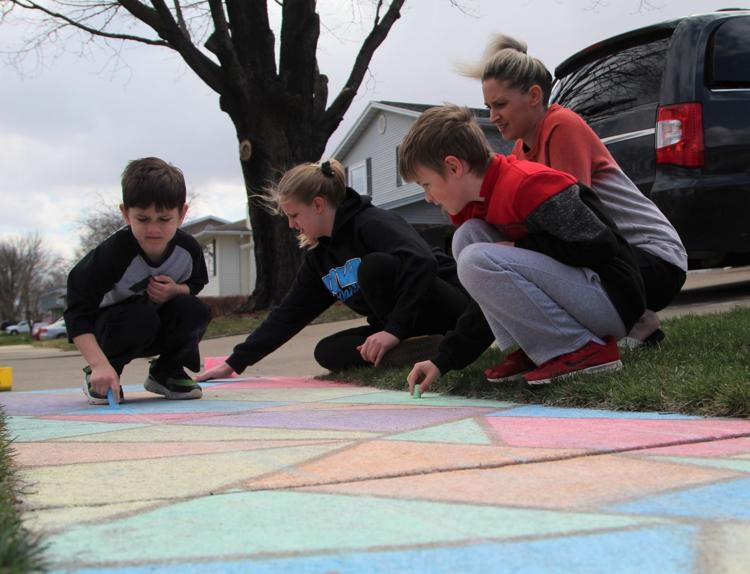 040920jr-mh-covid-2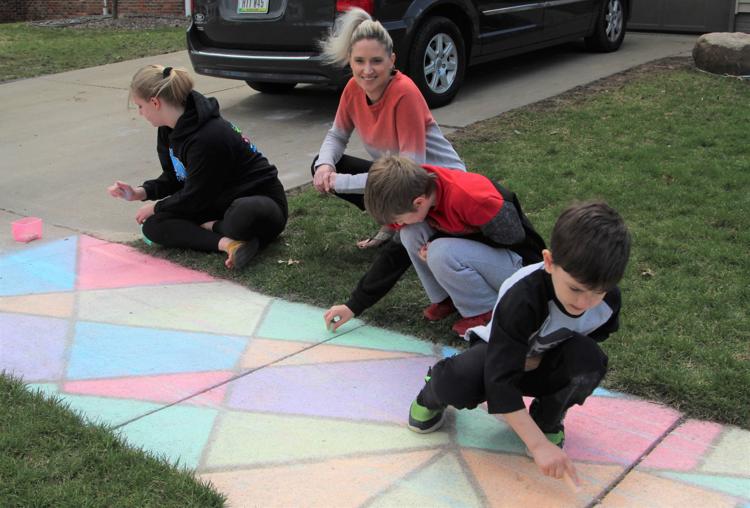 040920jr-cv-strong-1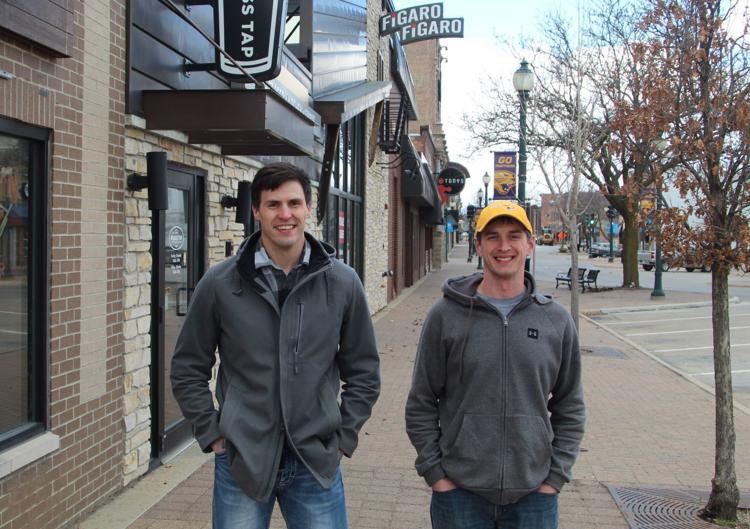 040920jr-cv-strong-2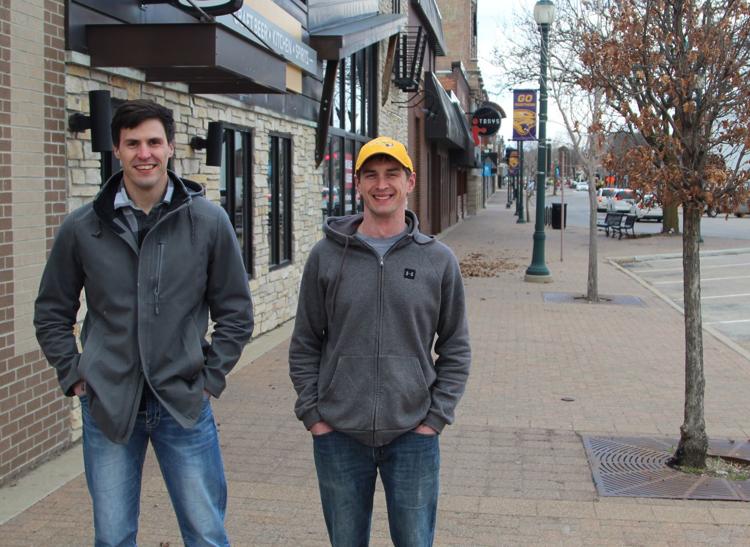 040920jr-cv-strong-3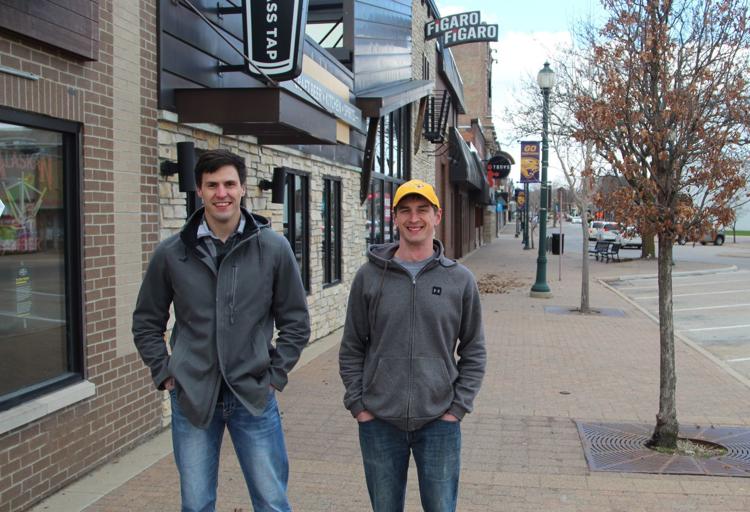 Black Hawk County Jail
010820ho-qc-plastics-face-shields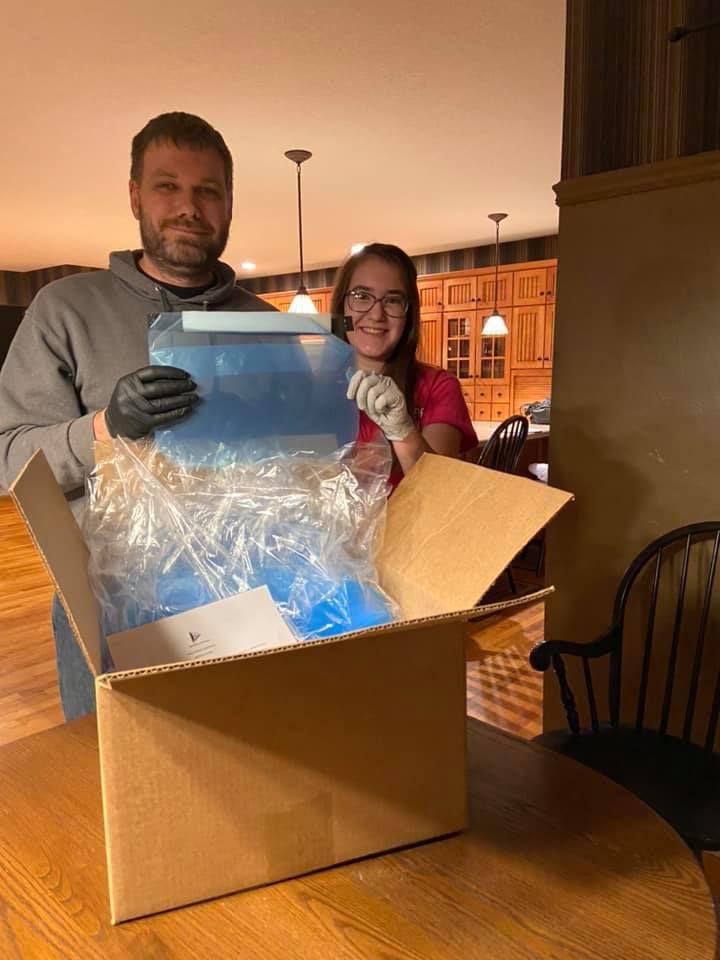 John Deere face shield assembly
040620jr-lillies-5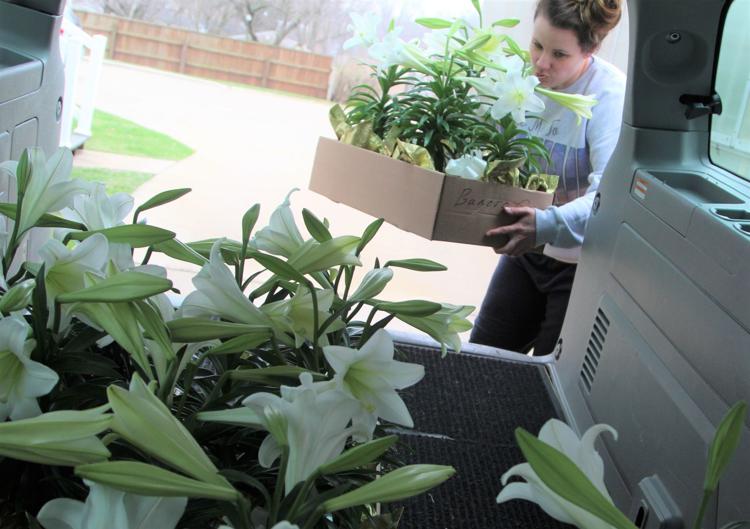 040620jr-lillies-6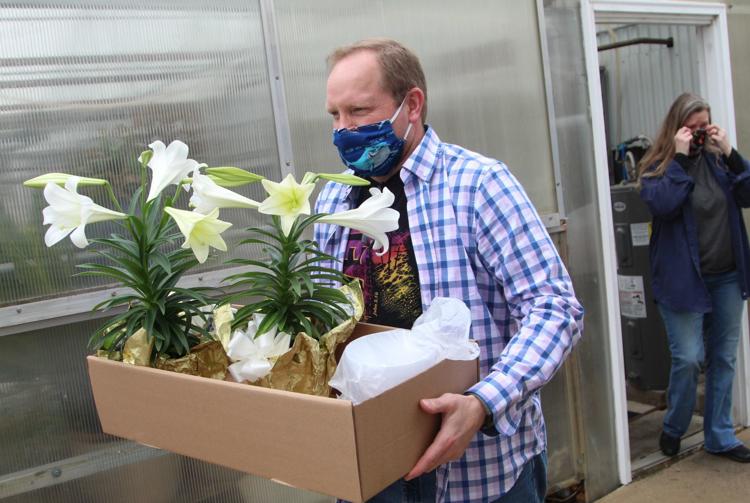 040620jr-lillies-3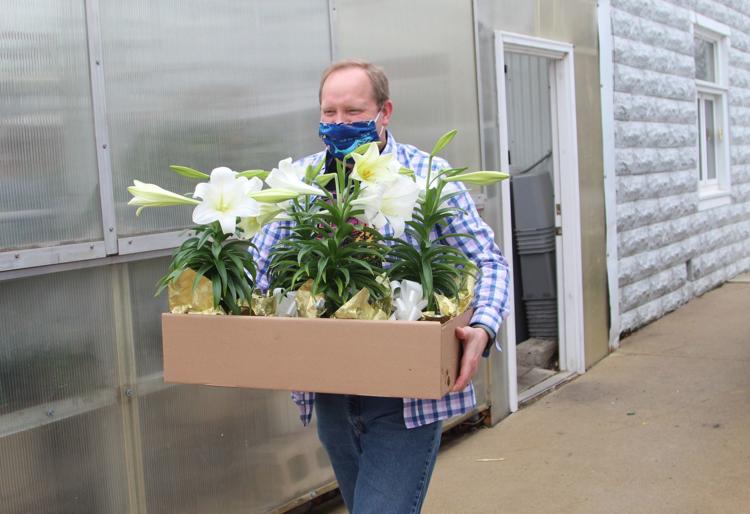 040620jr-lillies-4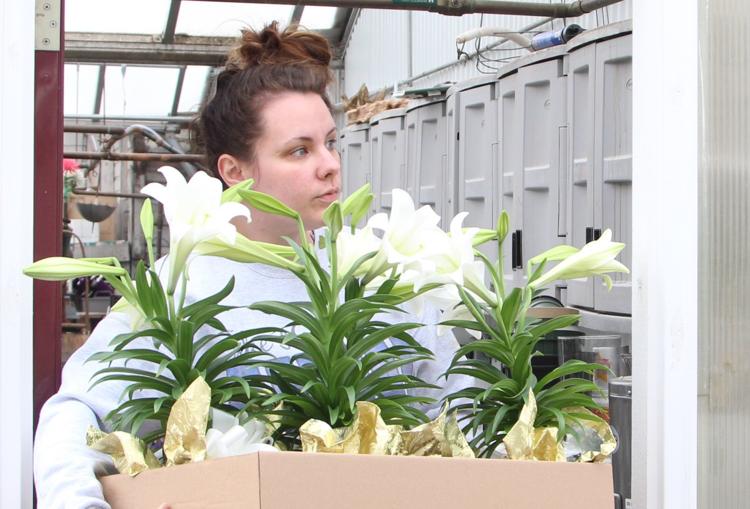 040620jr-lillies-1
040620jr-lillies-2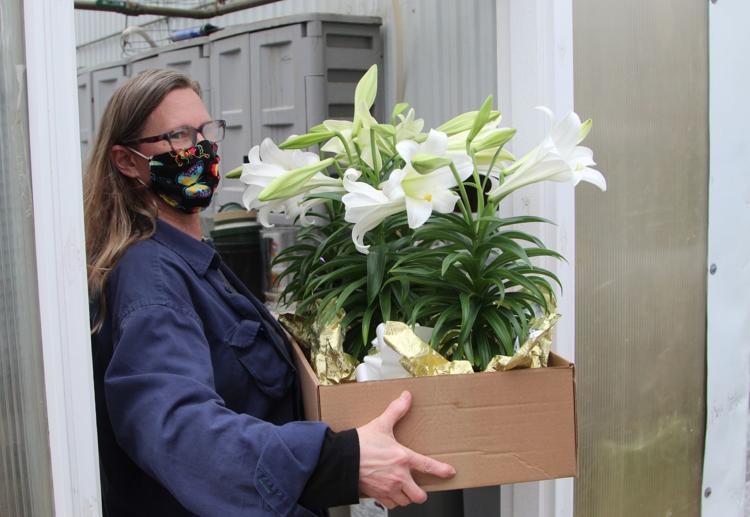 040720jr-dairy-9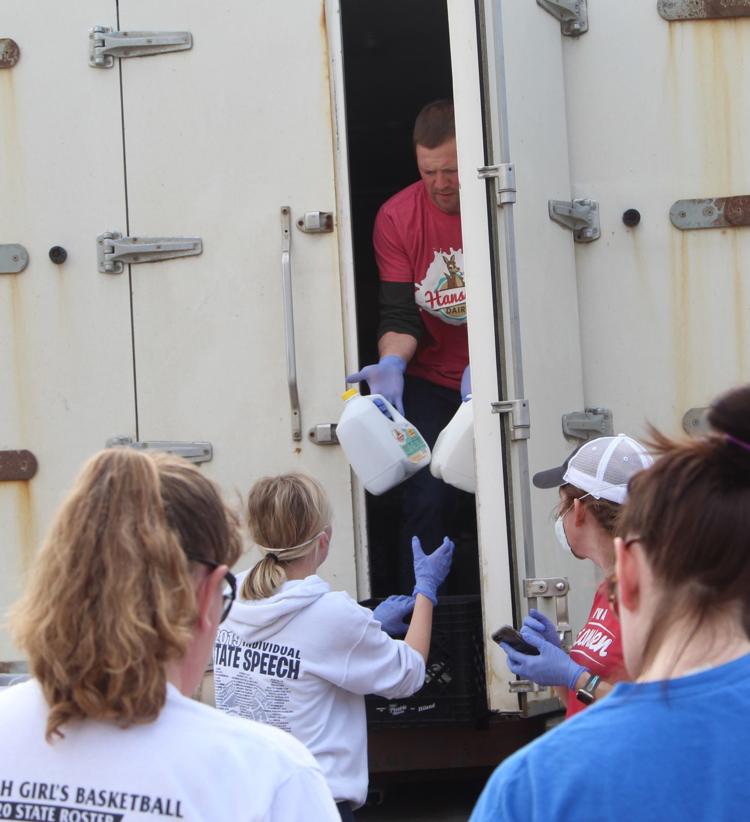 040720jr-dairy-10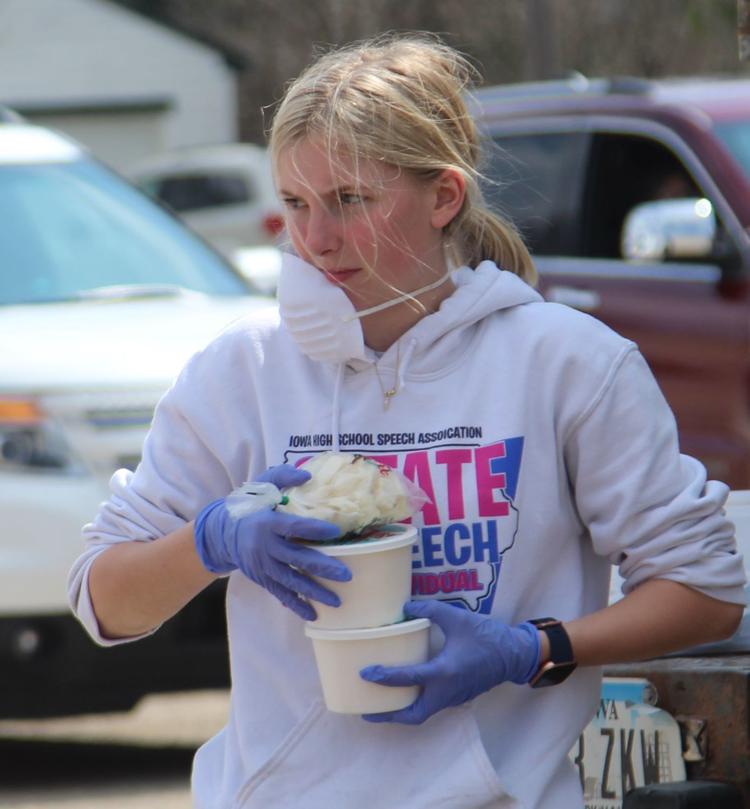 040720jr-dairy-6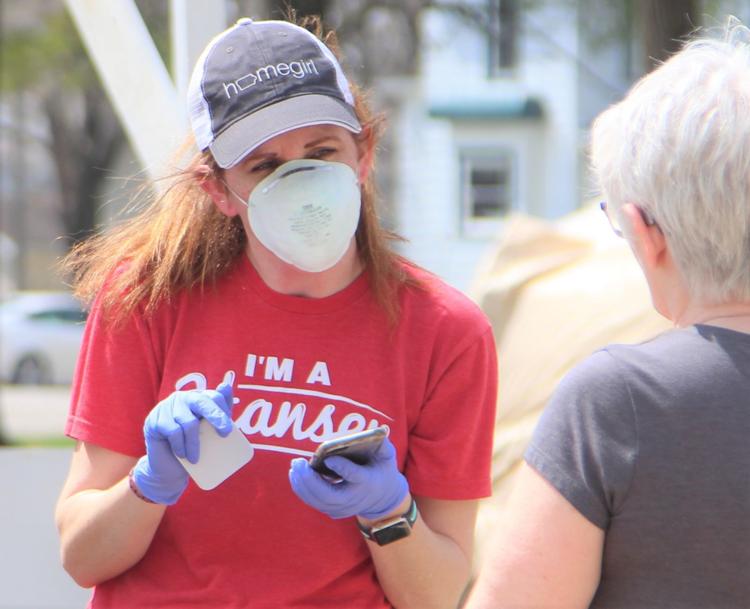 040720jr-dairy-7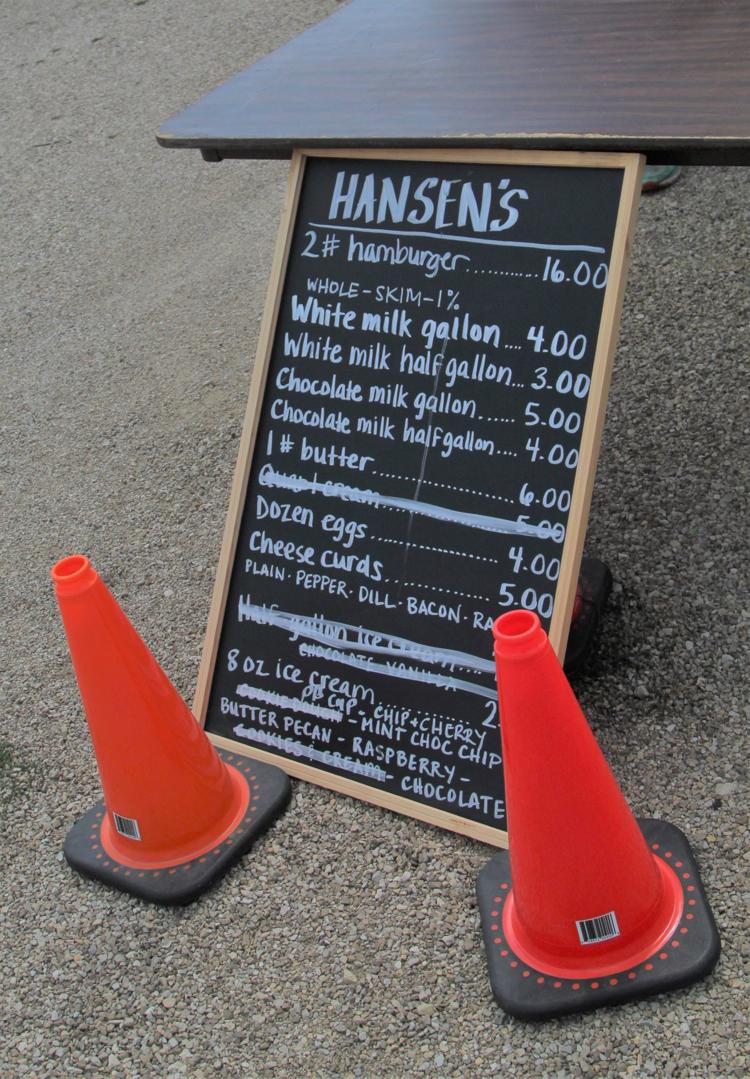 040720jr-dairy-8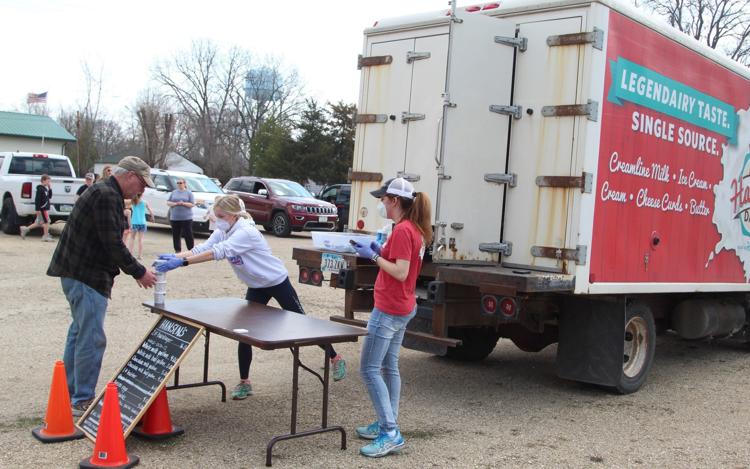 040720jr-dairy-5
040720jr-dairy-4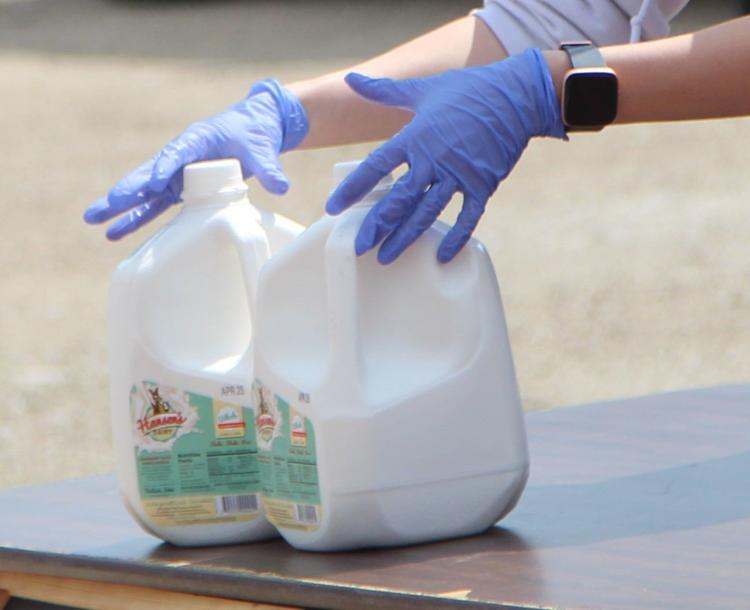 040720jr-dairy-2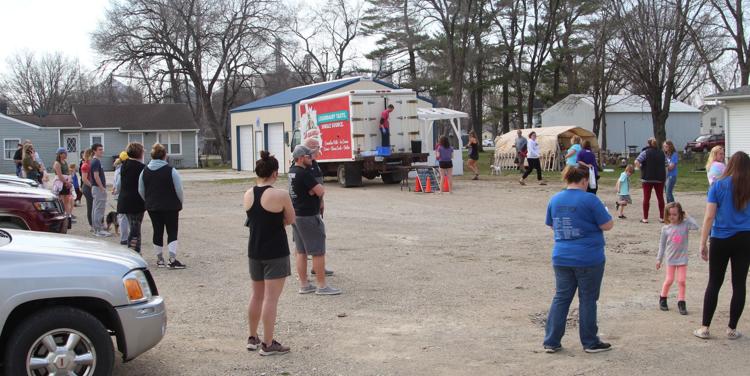 040720jr-dairy-3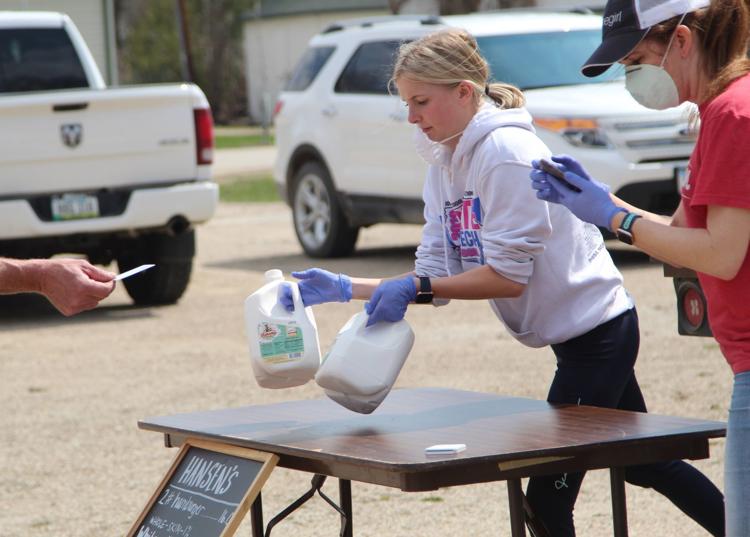 040720jr-dairy-1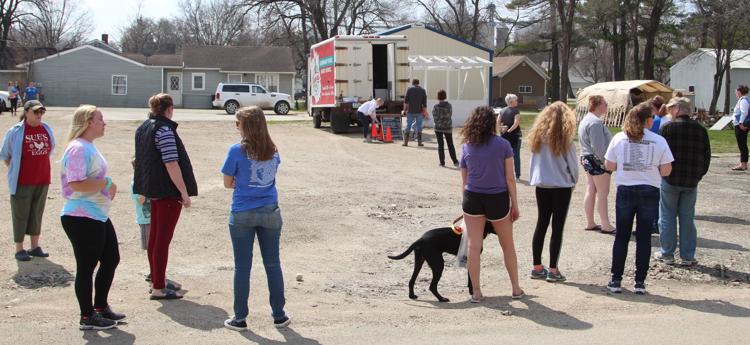 040720ho-911-dispatchers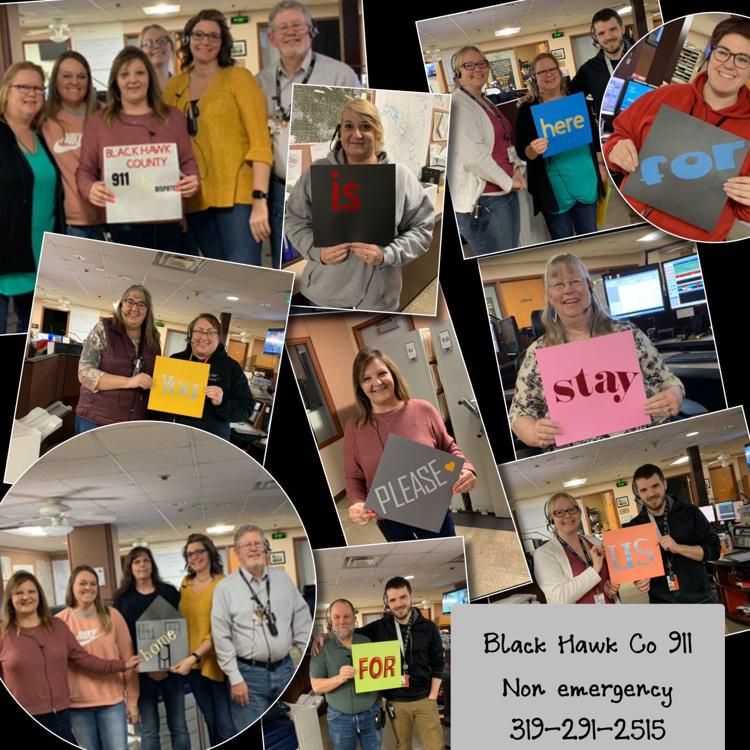 040120ho-courier-staff-meeting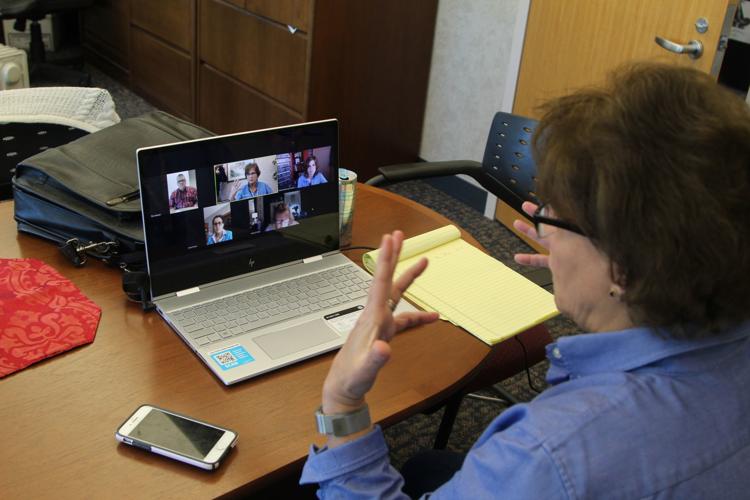 Junior League Supply Drop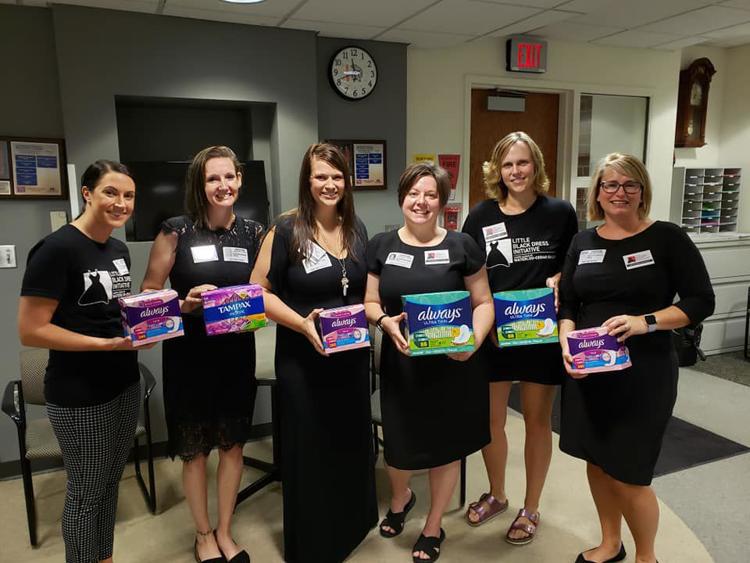 virus-palm.sunday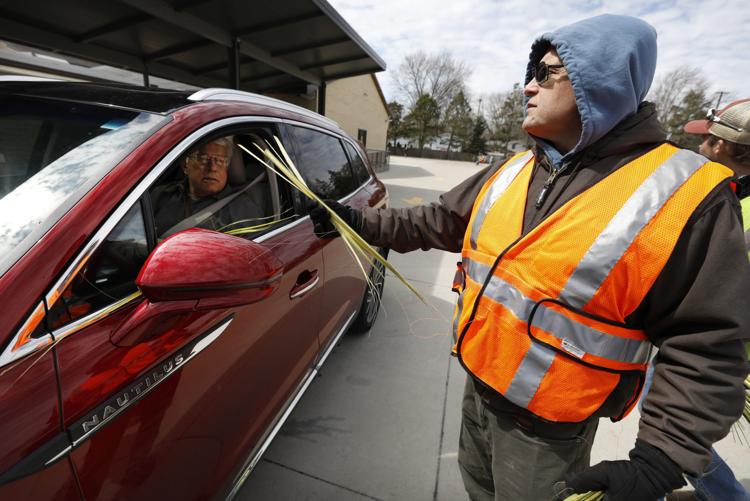 040520ho-coronavirus-map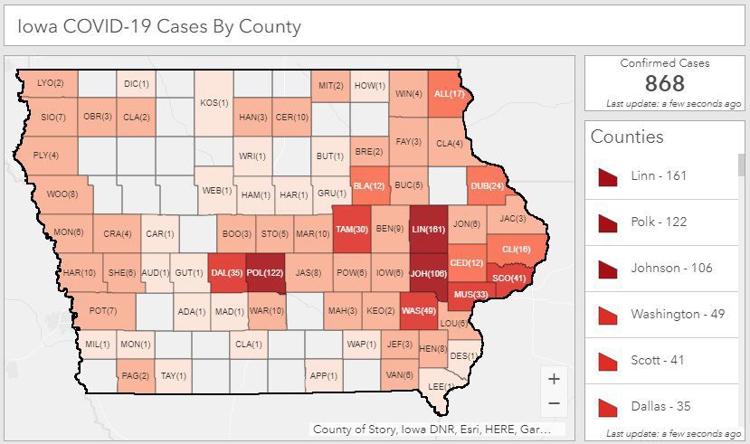 sires-joel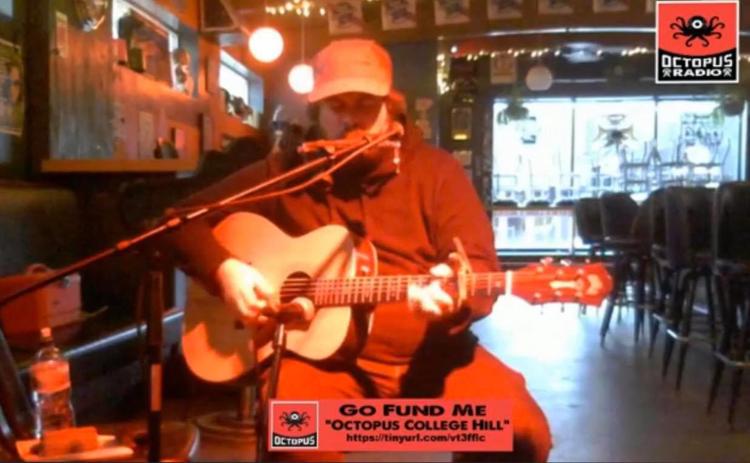 Ryan McGeough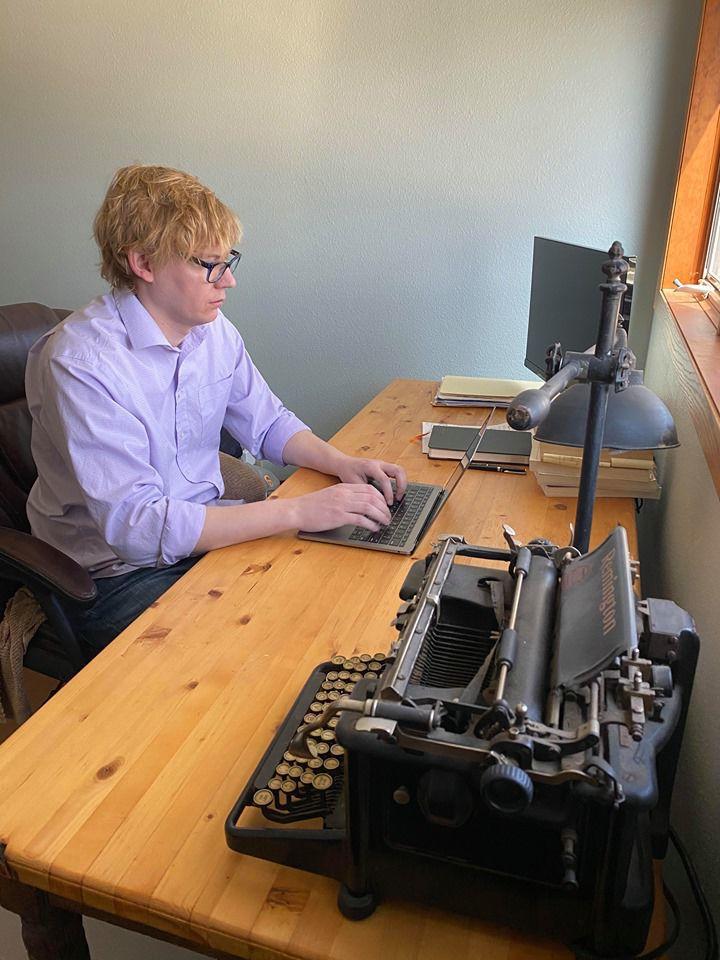 Martin Culpepper MIT 1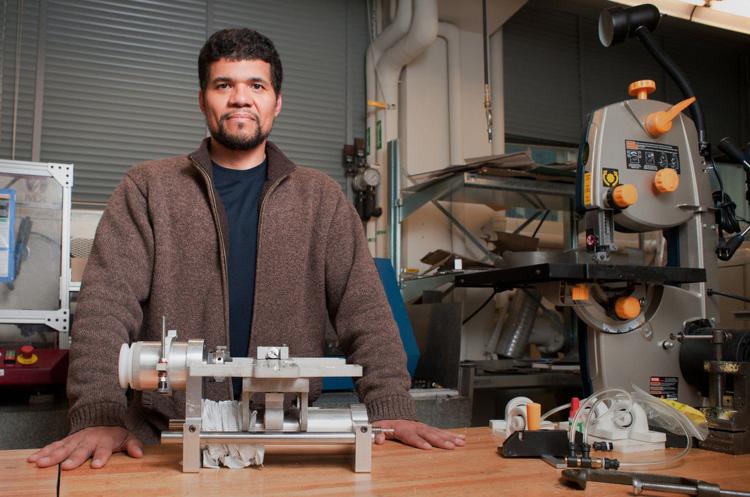 Martin Culpepper MIT 2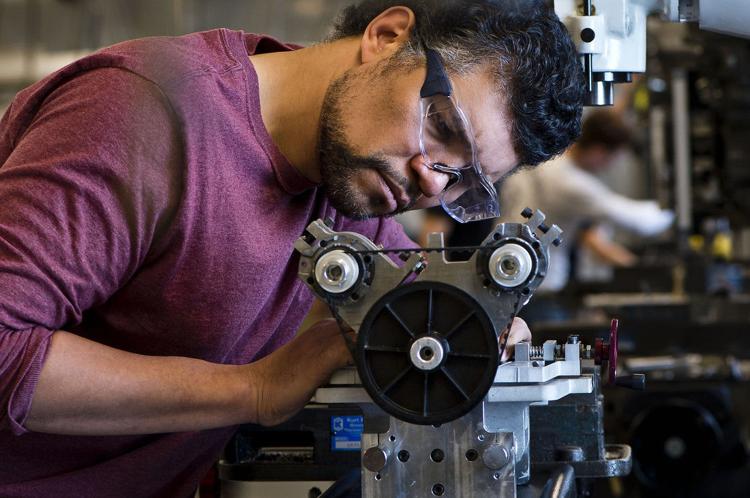 warren st.john and staebell .jpg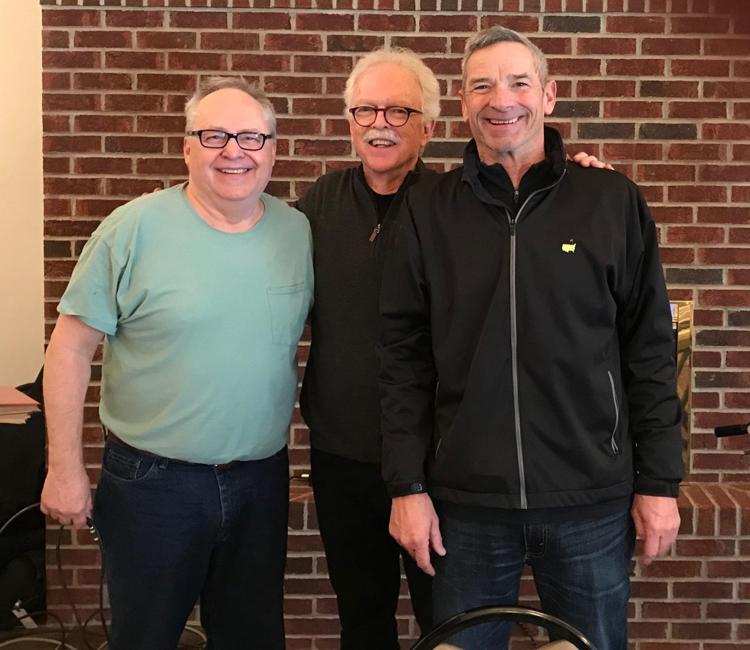 warren pohl.jpg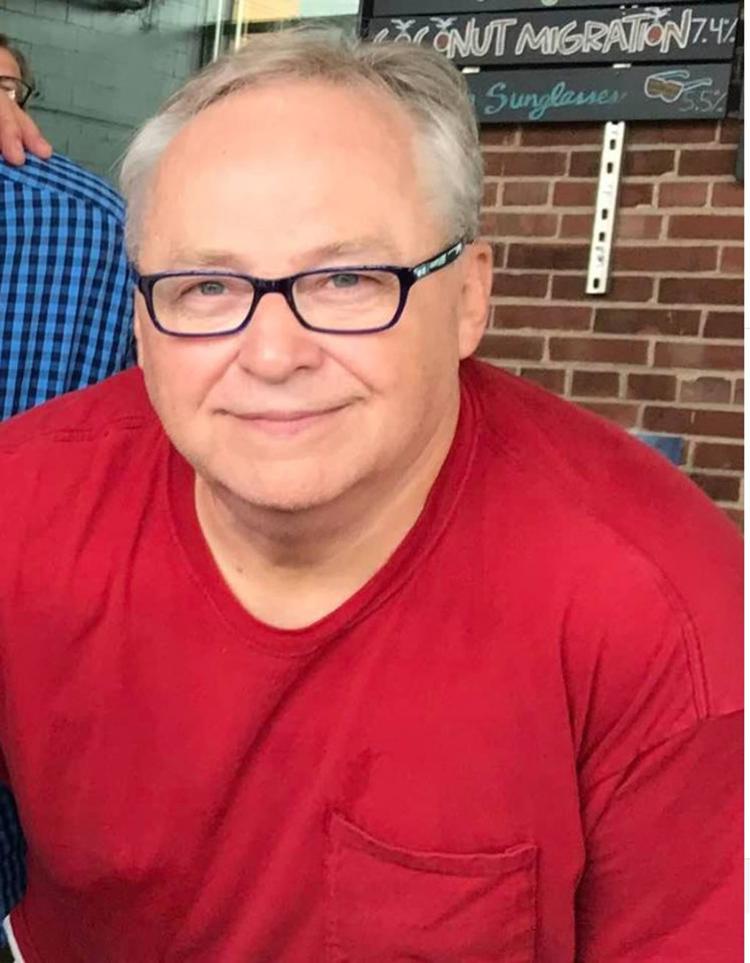 040320bp-neia-food-bank
reynolds-040220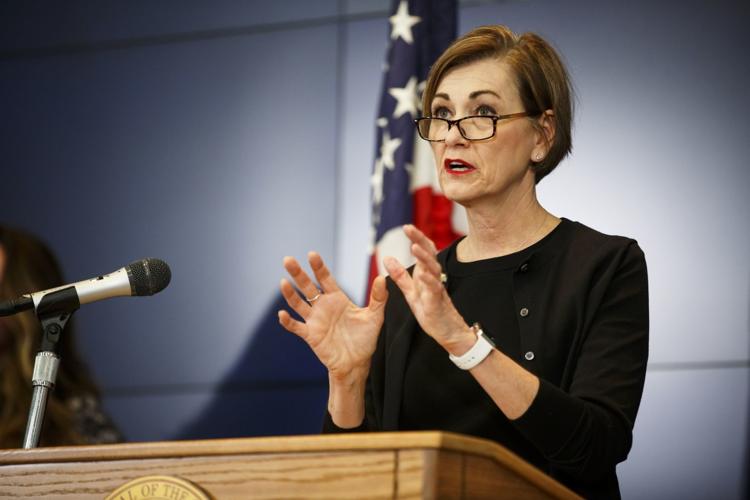 040220bp-wild-art-walk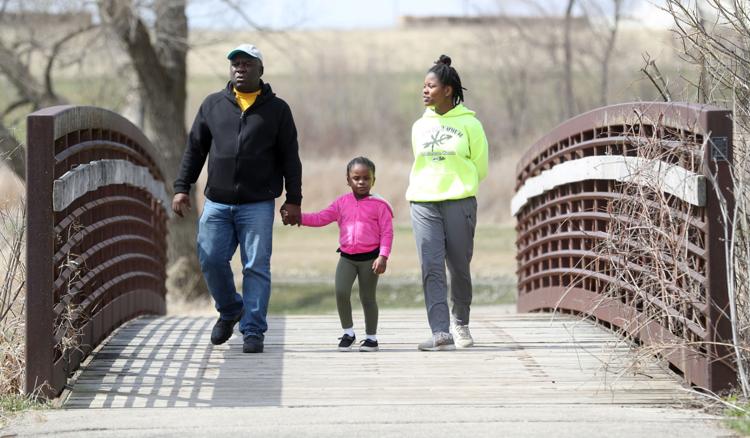 040120jr-paramedic-precautions-2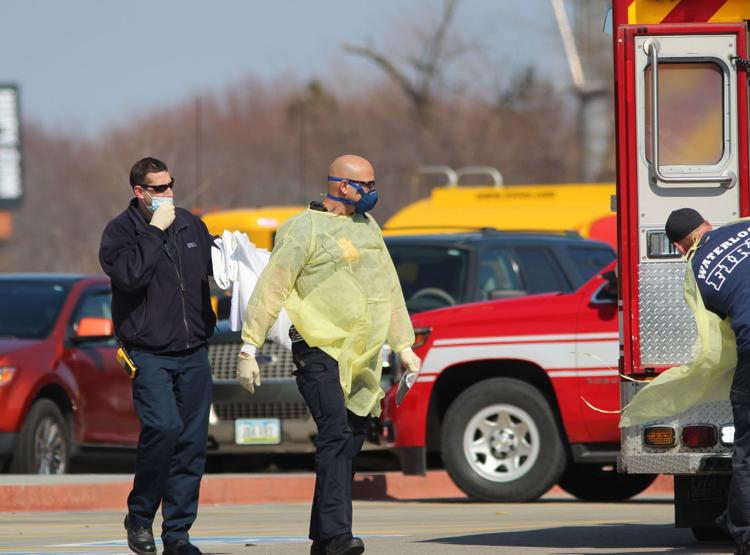 040120jr-paramedic-precautions-3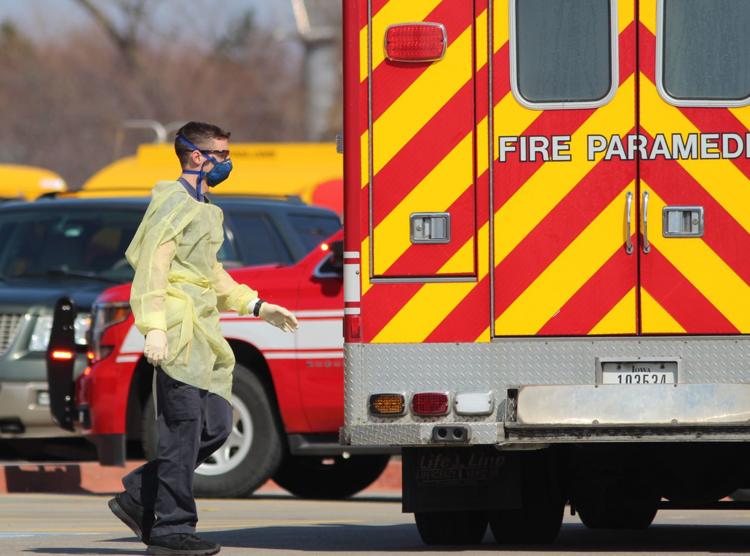 040120jr-paramedic-precautions-4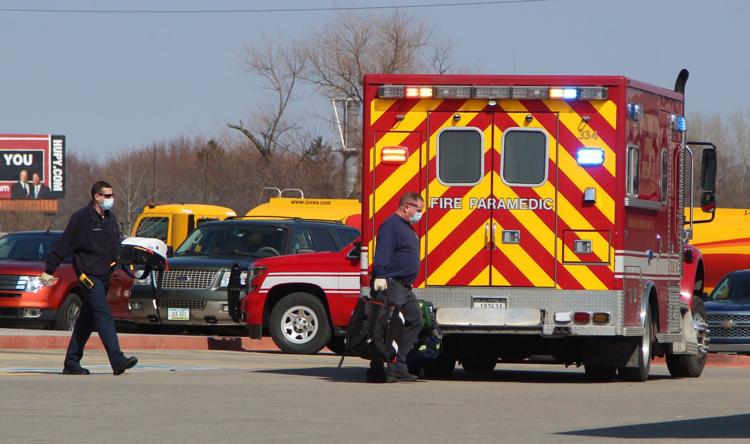 040120jr-paramedic-precautions-1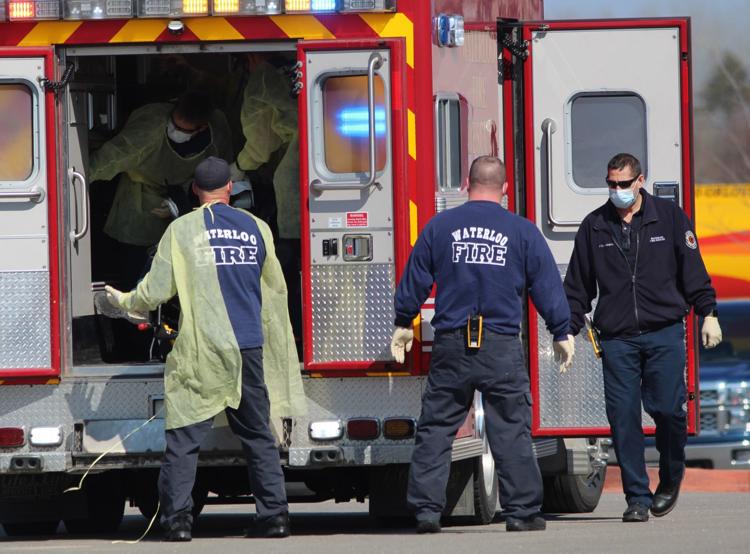 033120ho-eric-donat
032920ho-laura-adams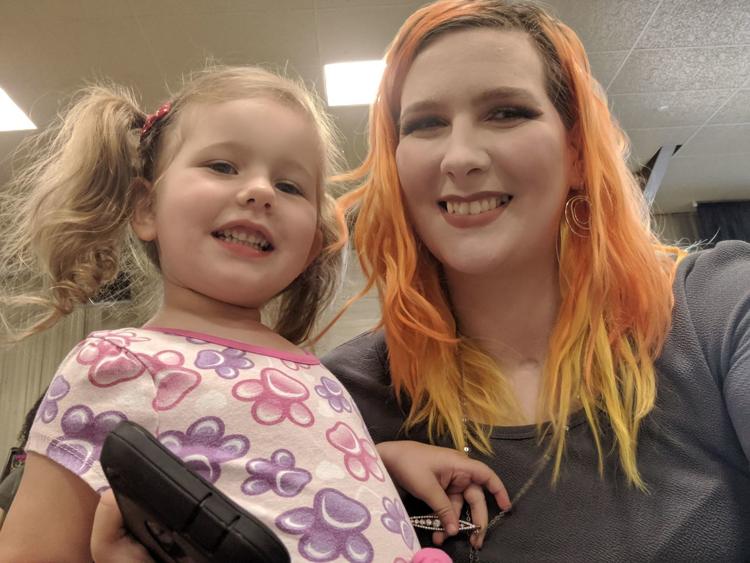 032920ho-tucker-cassidy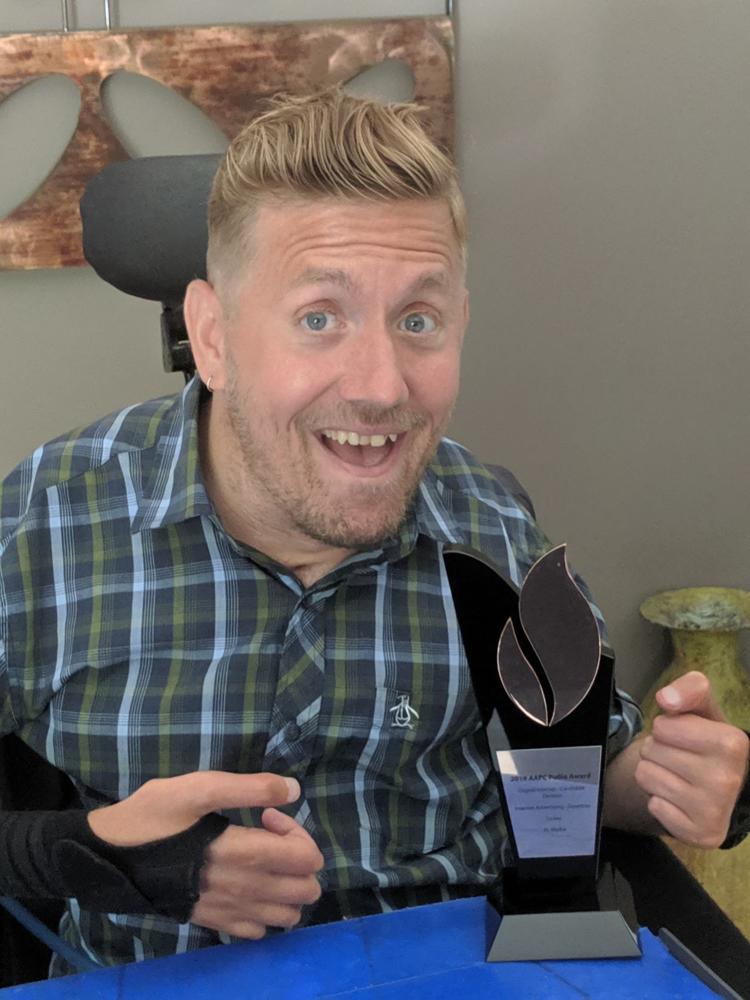 Swinton Family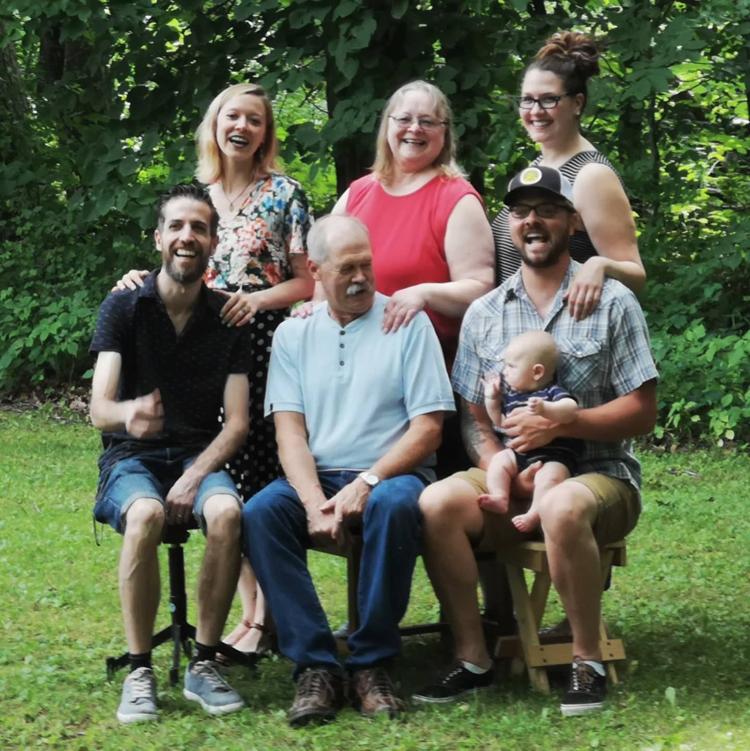 032720bp-ymca-child-care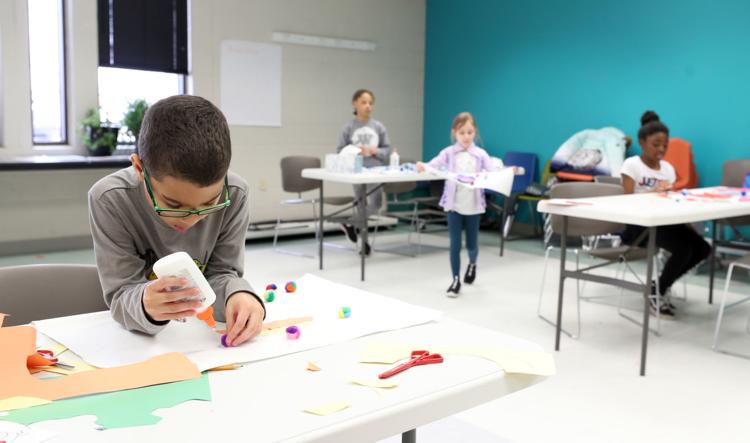 032720bp-gmt-3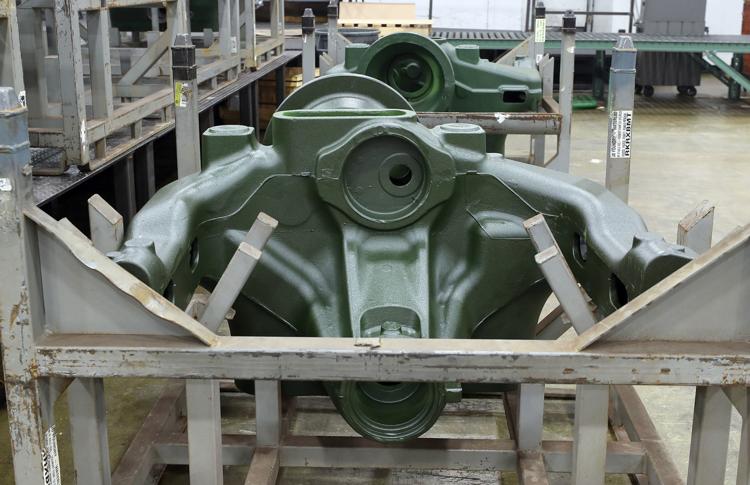 032720bp-steamboat-carryout-1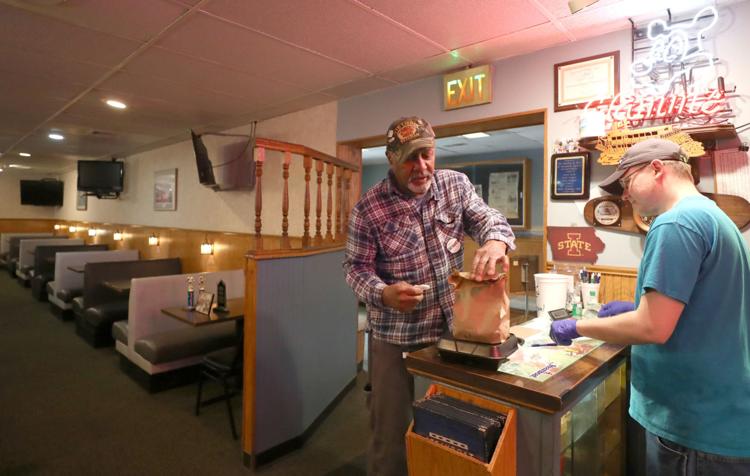 032720bp-steamboat-carryout-2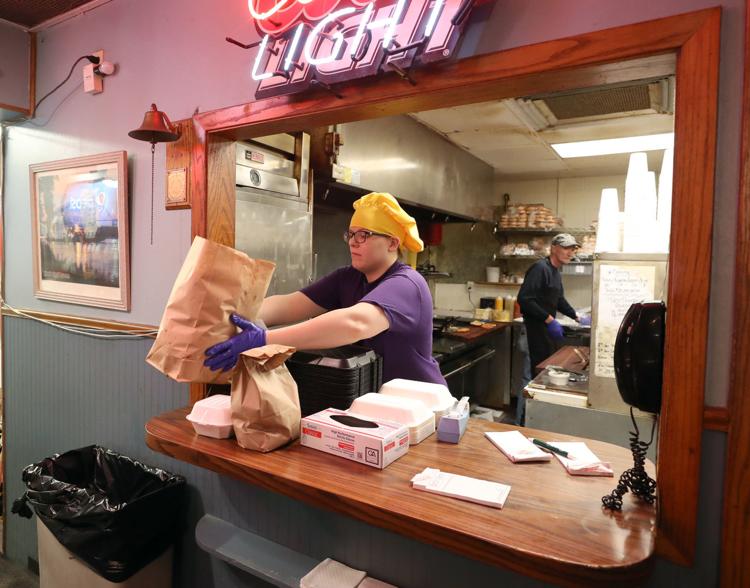 032720bp-gmt-2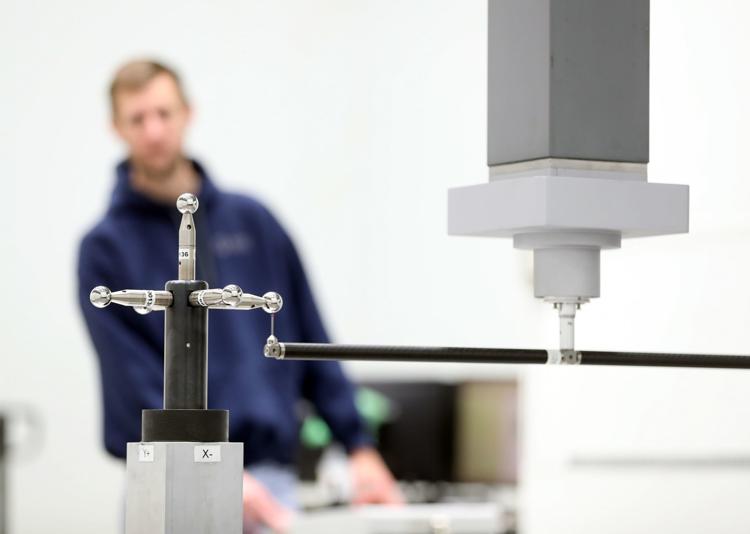 032720bp-gmt-4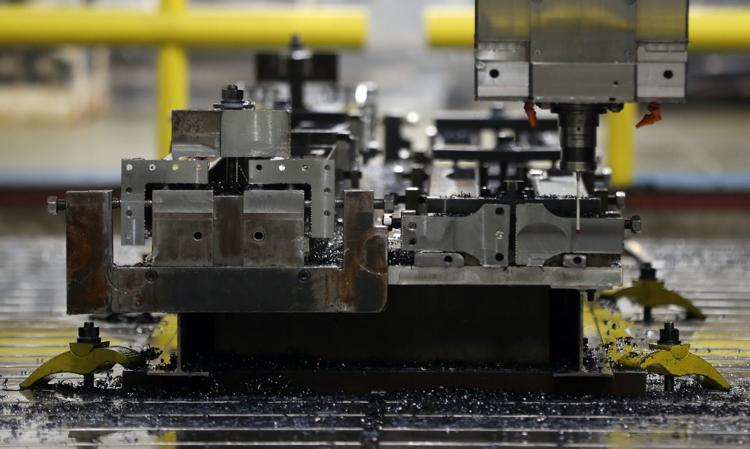 032720bp-gmt-1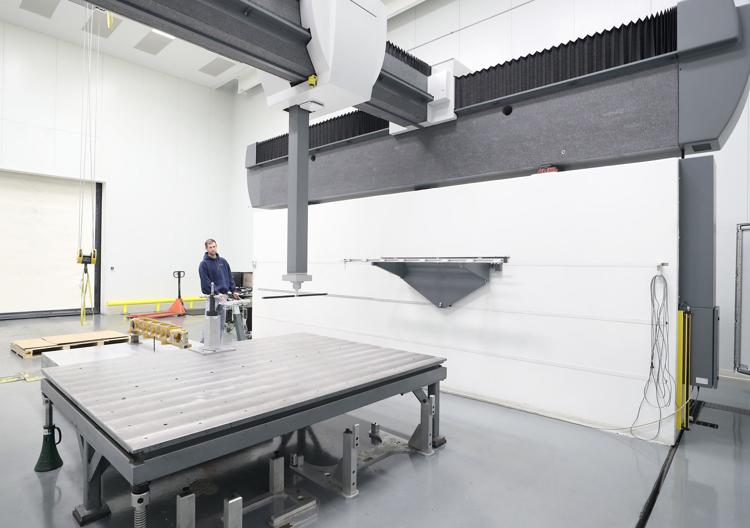 032920aw-bethany-service-1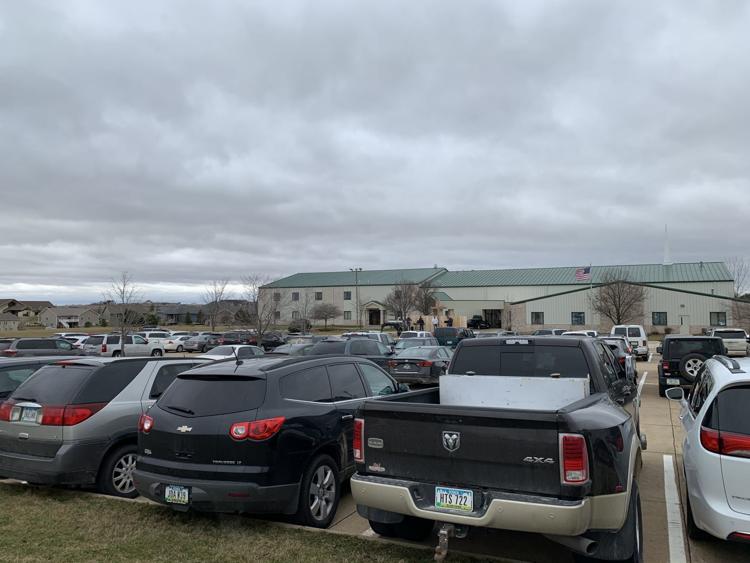 032920aw-bethany-service-3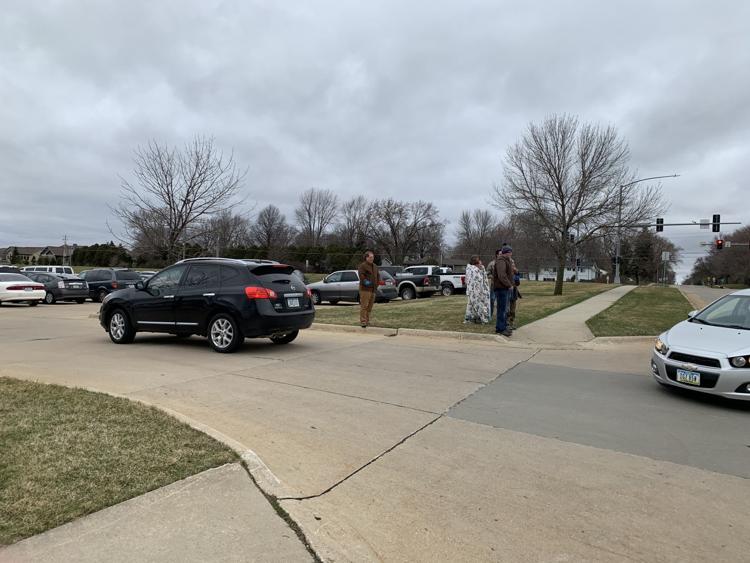 032920aw-bethany-service-2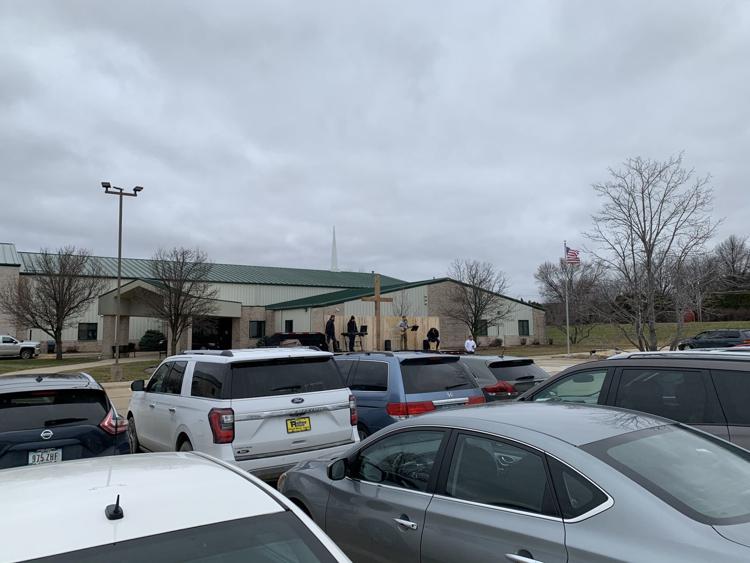 032920aw-bethany-service-5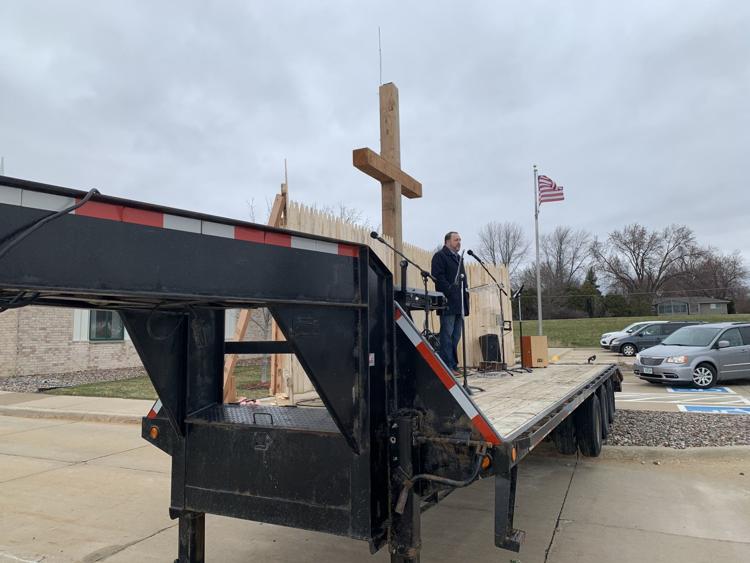 032920aw-bethany-service-4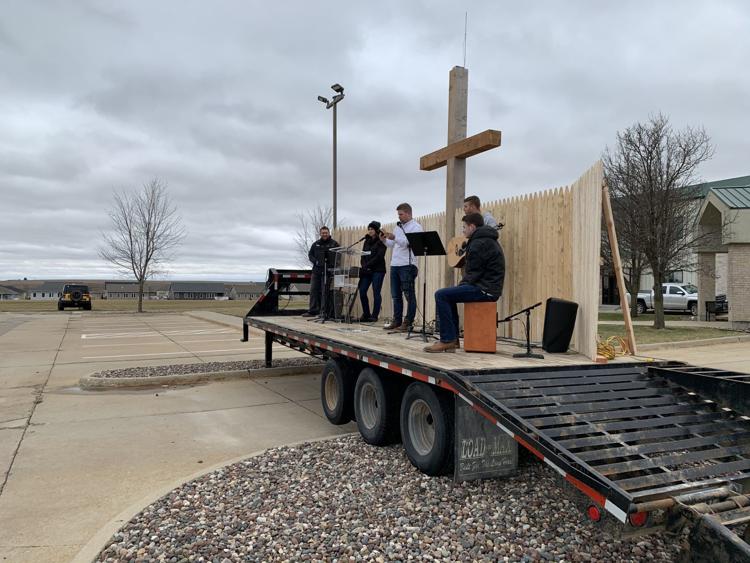 032620ho-unitypoint-covid-tent-1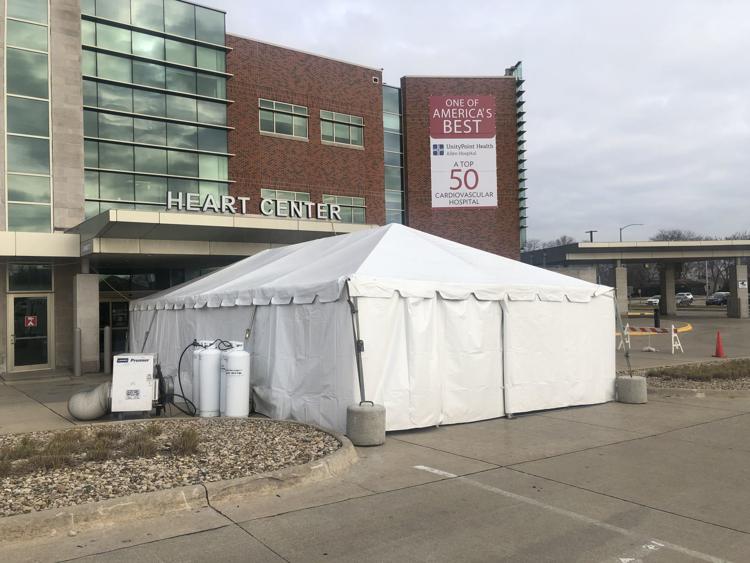 032620ho-unitypoint-covid-tent-2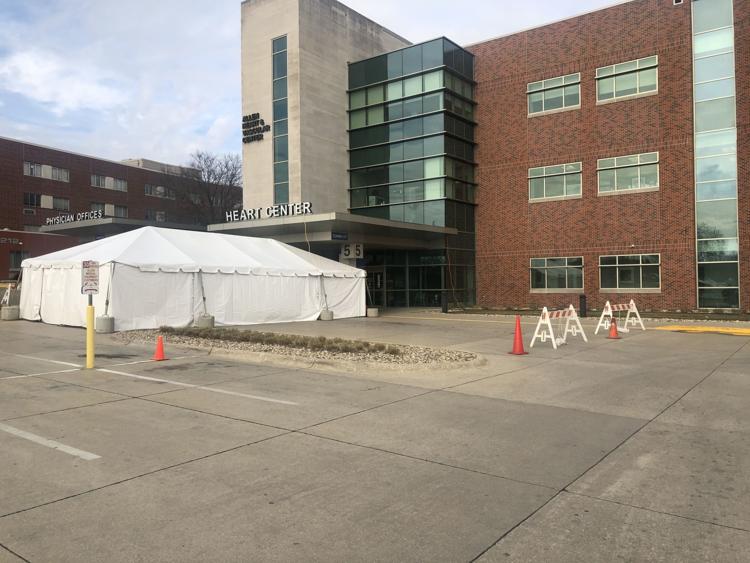 032720hoMercyOnePPEAssessment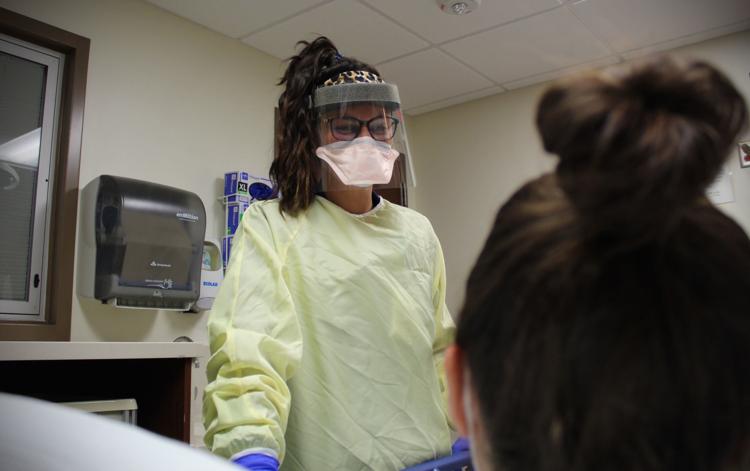 032720hoMercyOne1.jpg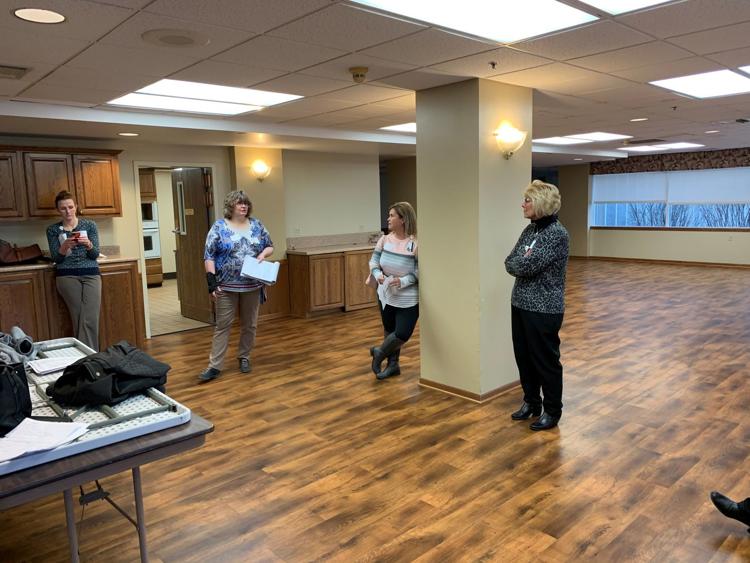 032720ho-MerccyOnePPE Assessment2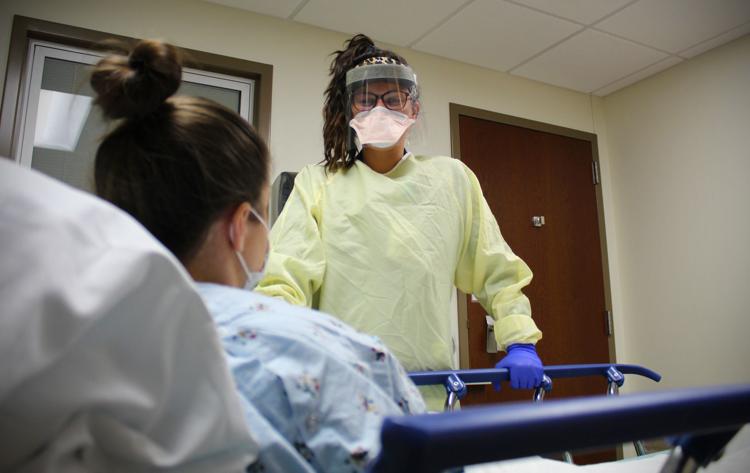 032720bp-hudson-teacher-staff-parade-2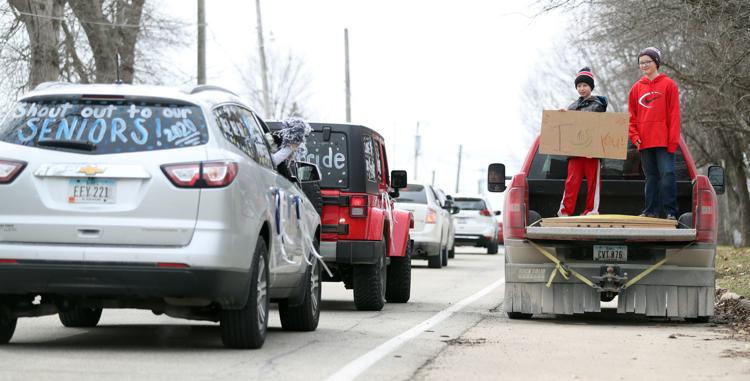 032720bp-hudson-teacher-staff-parade-1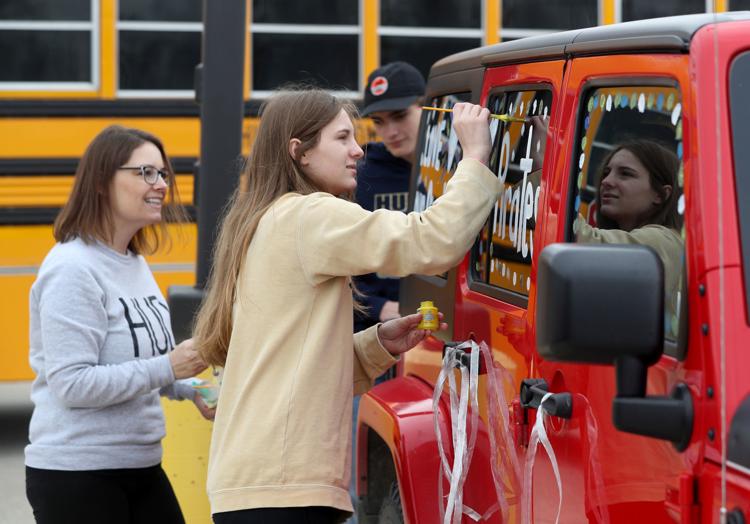 032720ar-bhc-eoc
032720ar-bhc-eoc-2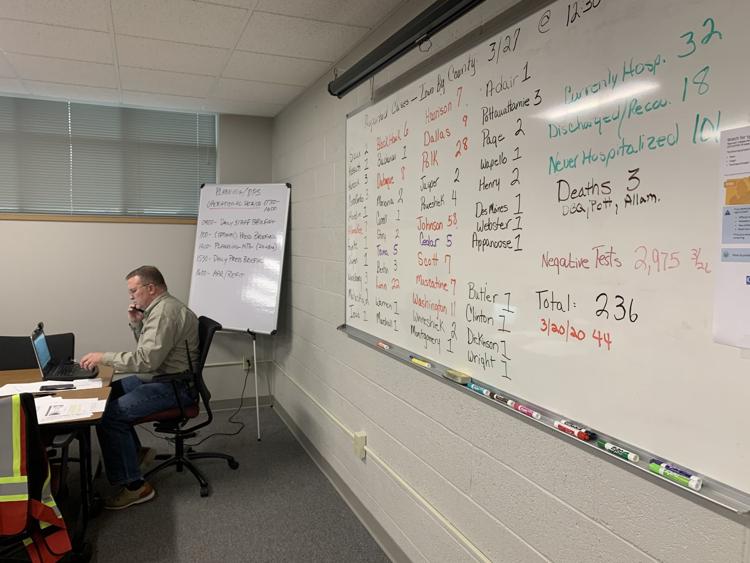 032620bp-waterloo-regional-airport
032620bp-EOC-Covid-19-1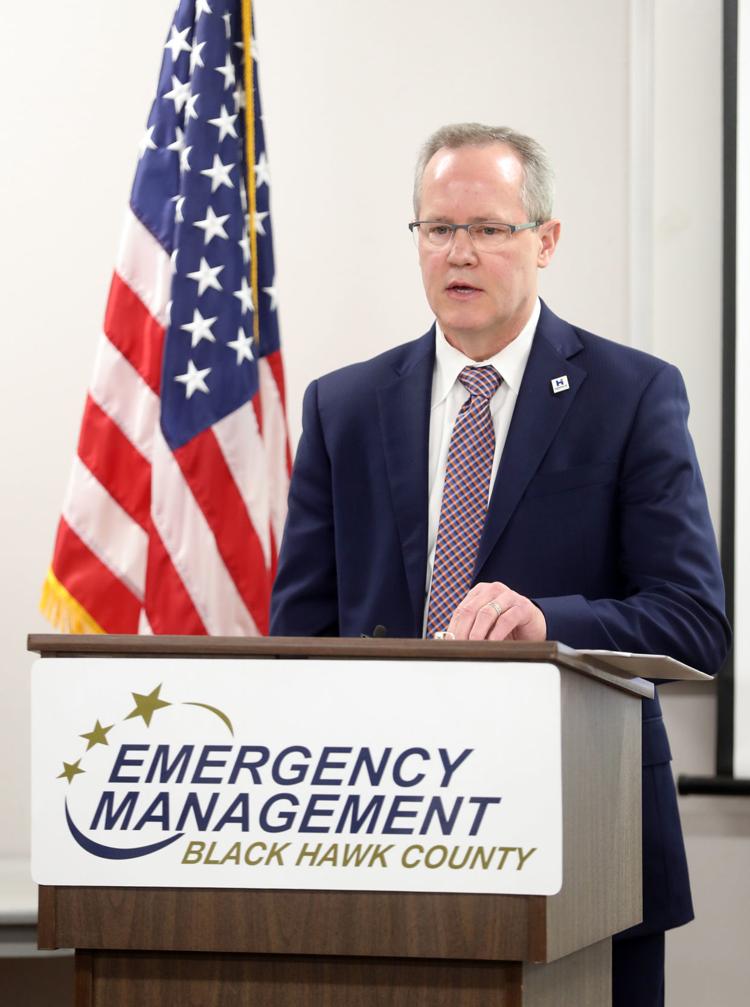 032620bp-EOC-Covid-19-3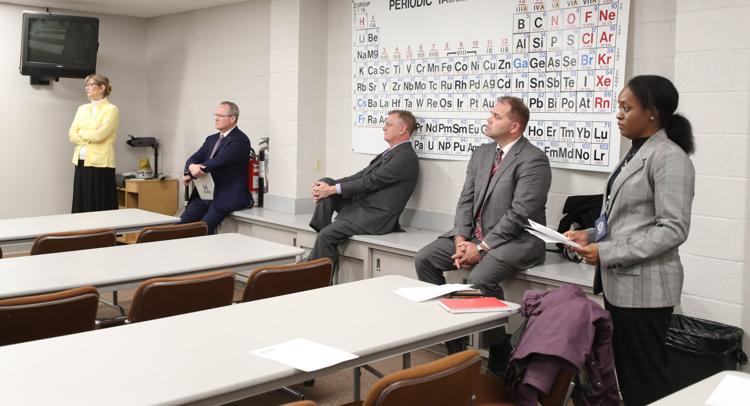 032620bp-EOC-Covid-19-2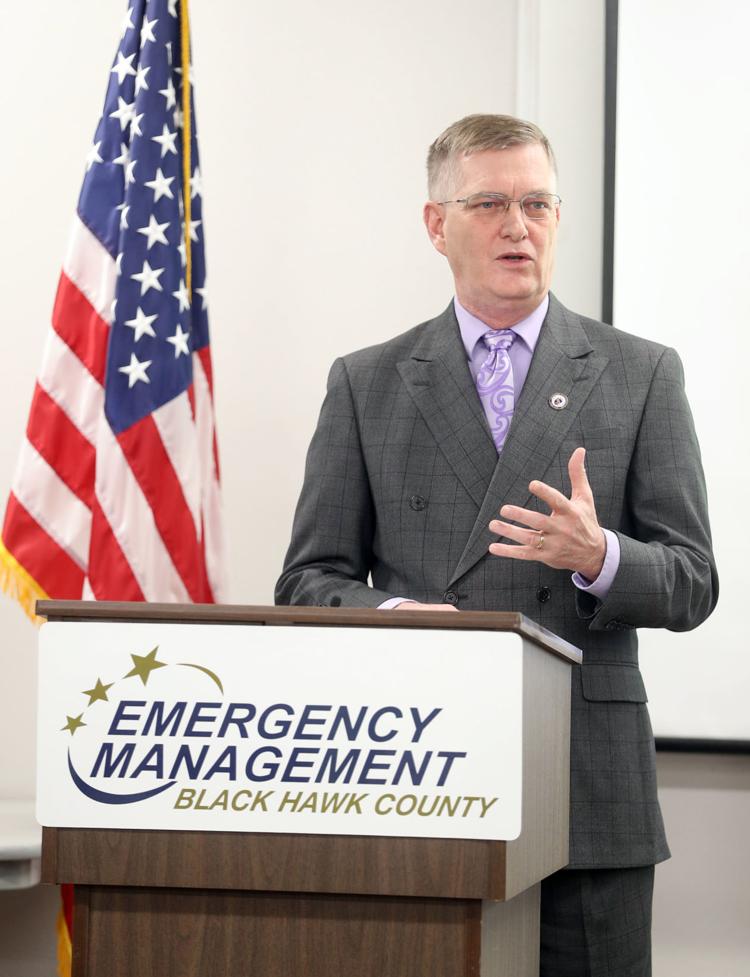 032620bp-techworks-3D-masks-2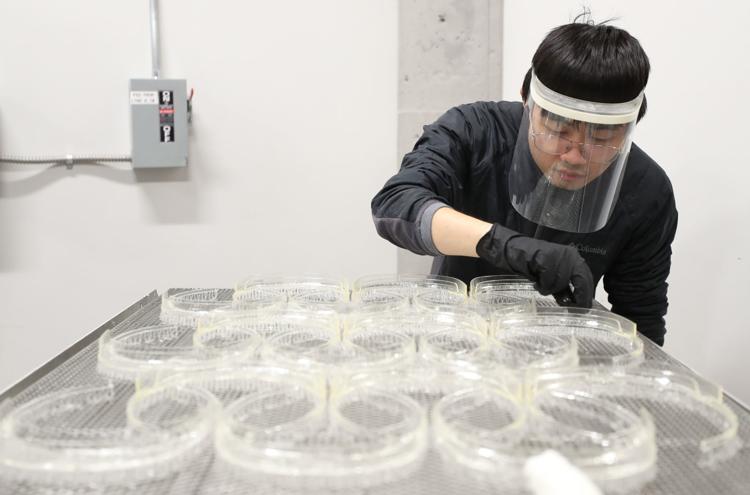 032620bp-techworks-3D-masks-1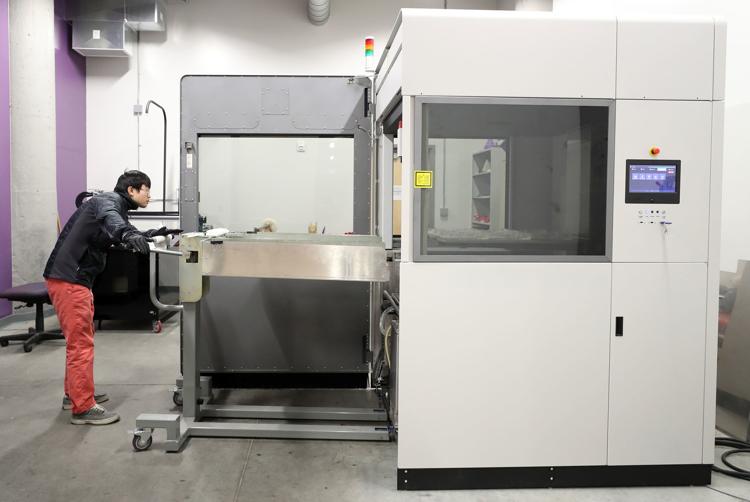 032420bp-truckers-coronavirus-2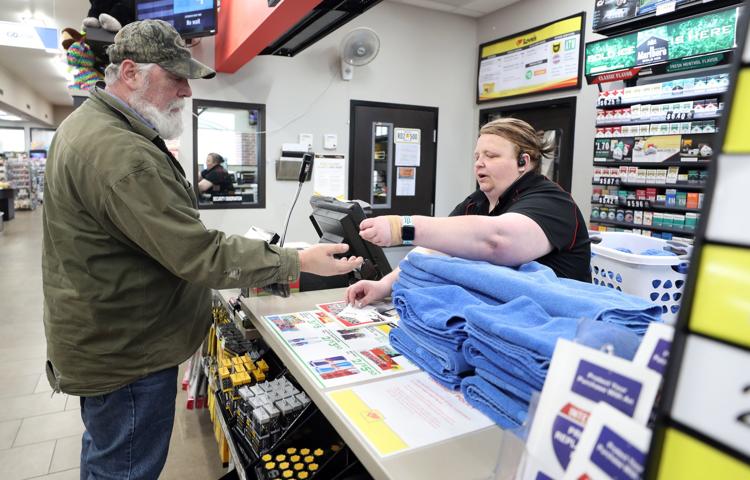 032420bp-university-ave-work.jpg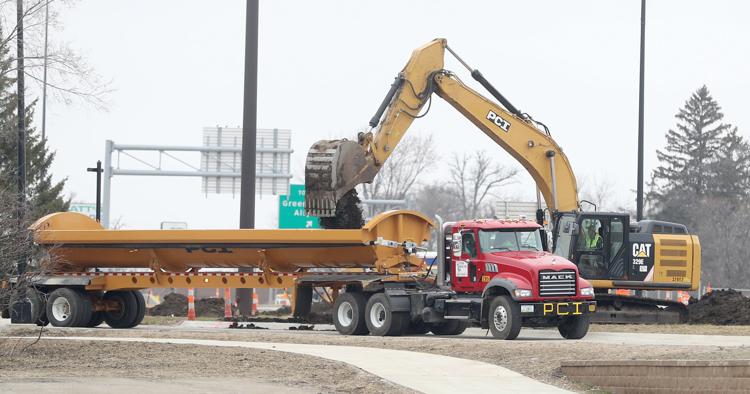 032420bp-truckers-coronavirus-3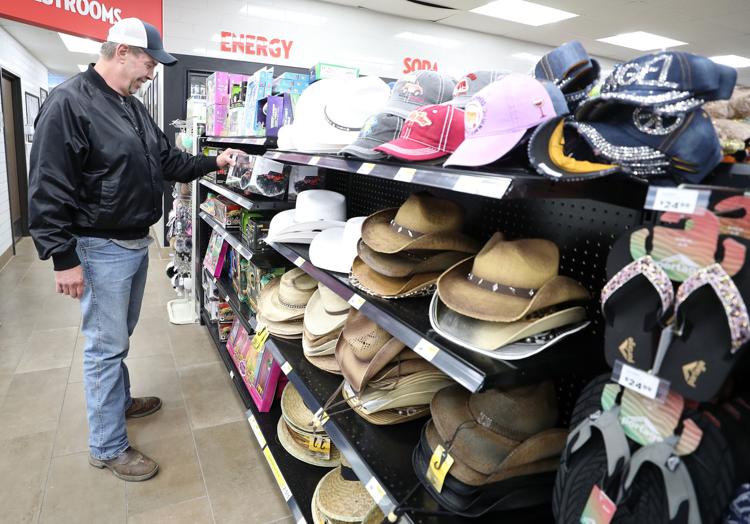 032420bp-truckers-coronavirus-1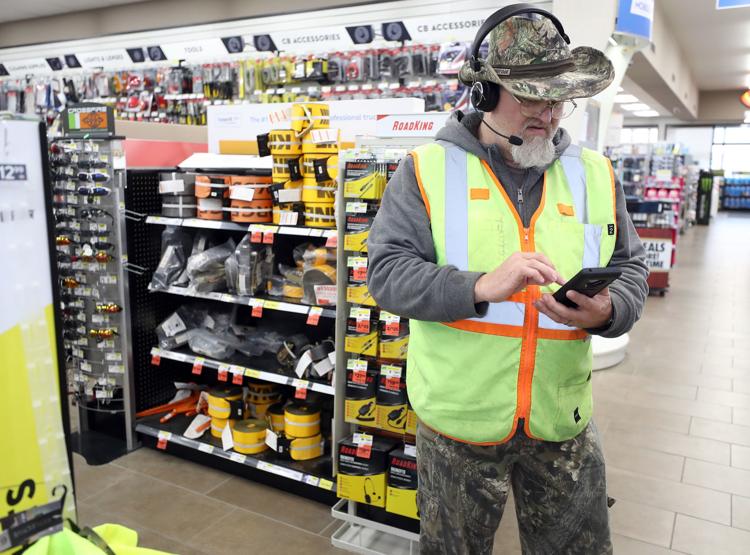 032520bp-wild-art-covid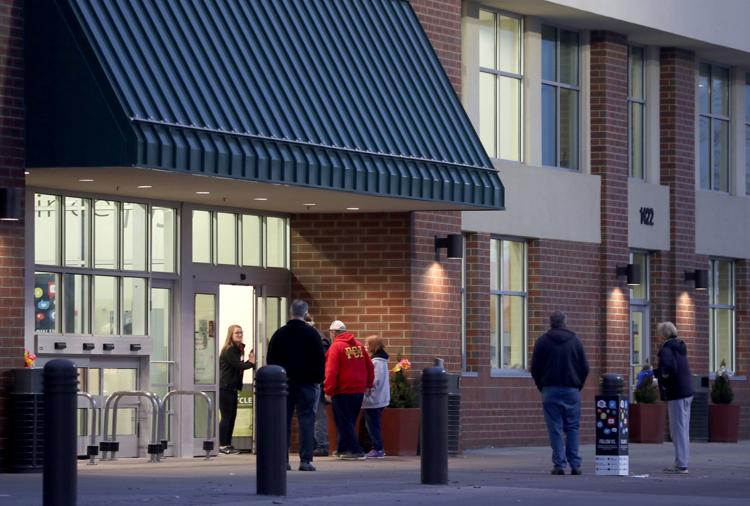 032420nn-walmart-shoppers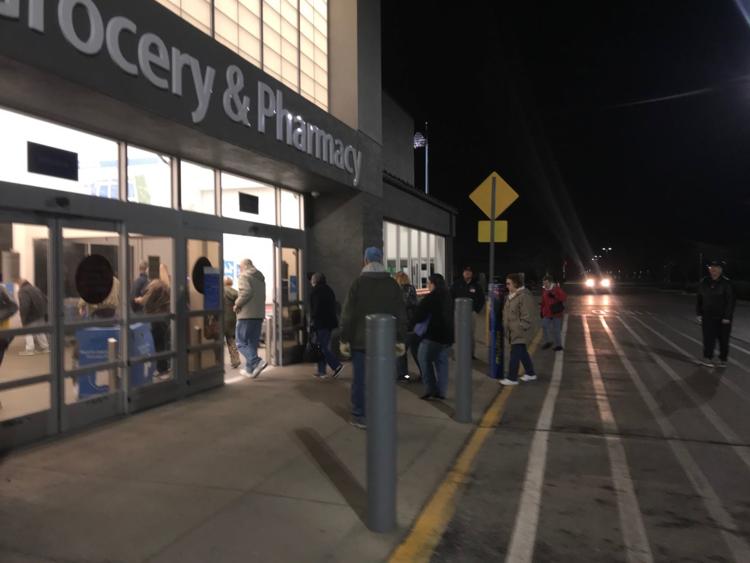 032320jr-roc-fitness-10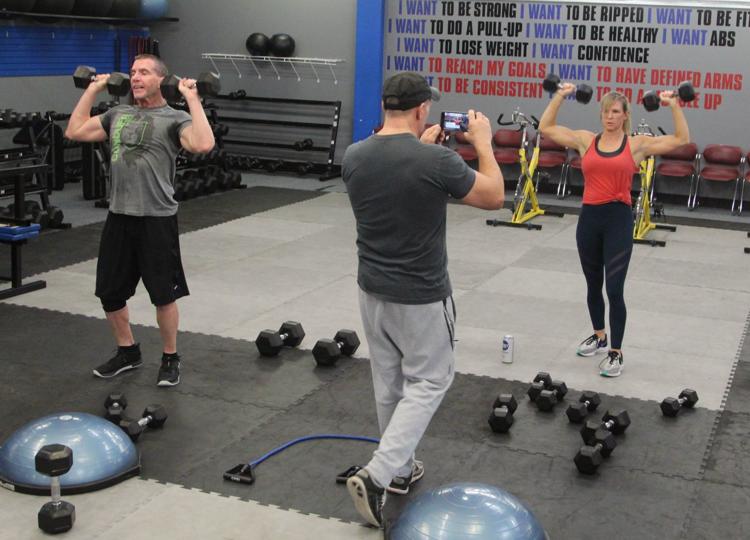 032320jr-roc-fitness-8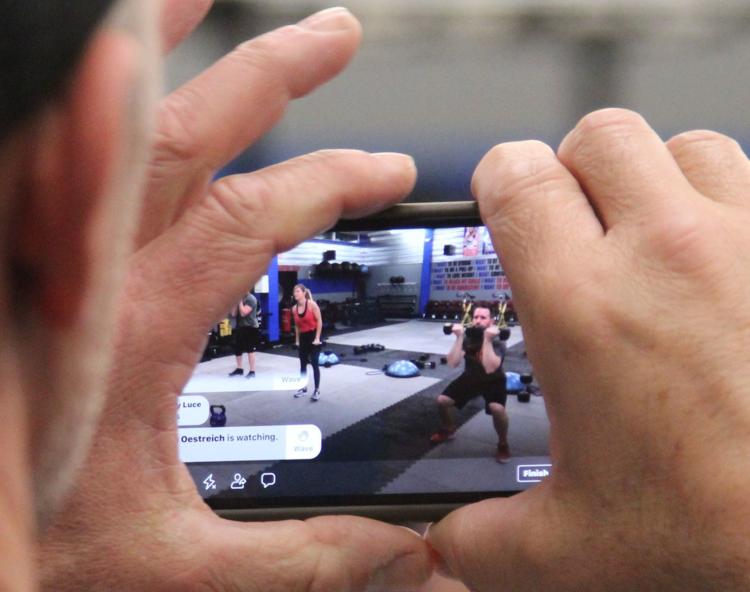 032320bp-wloo-schools-meals-2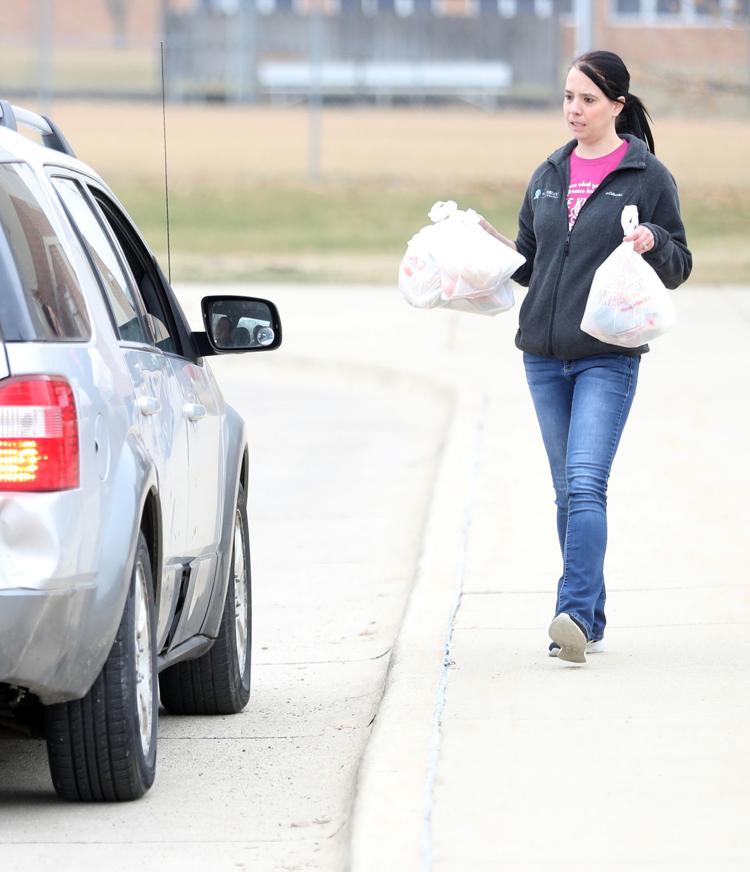 032320bp-wloo-schools-meals-1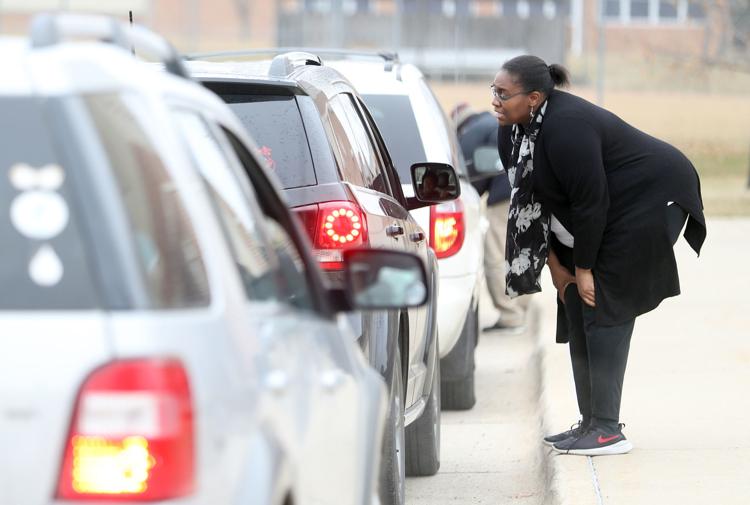 032320bp-wloo-schools-meals-3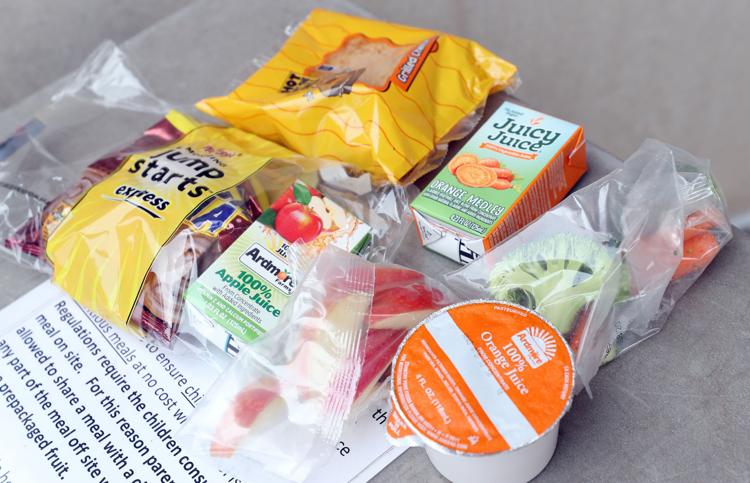 031920bp-food-bank-1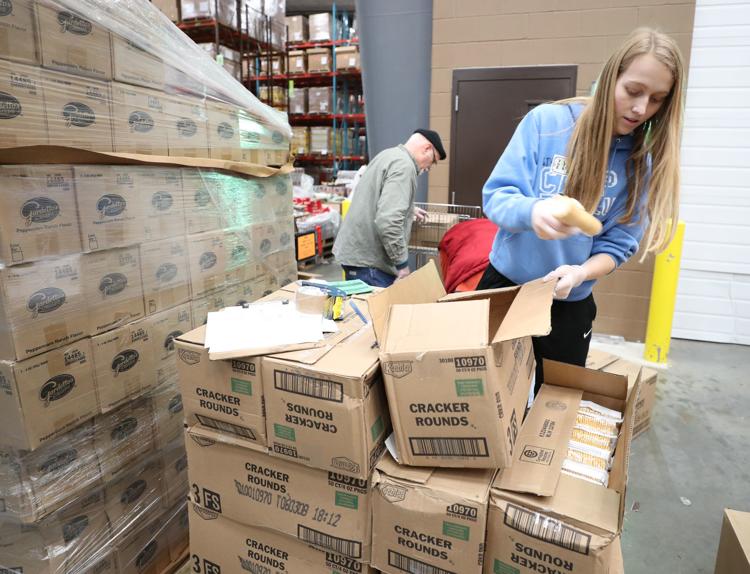 031920bp-food-bank-3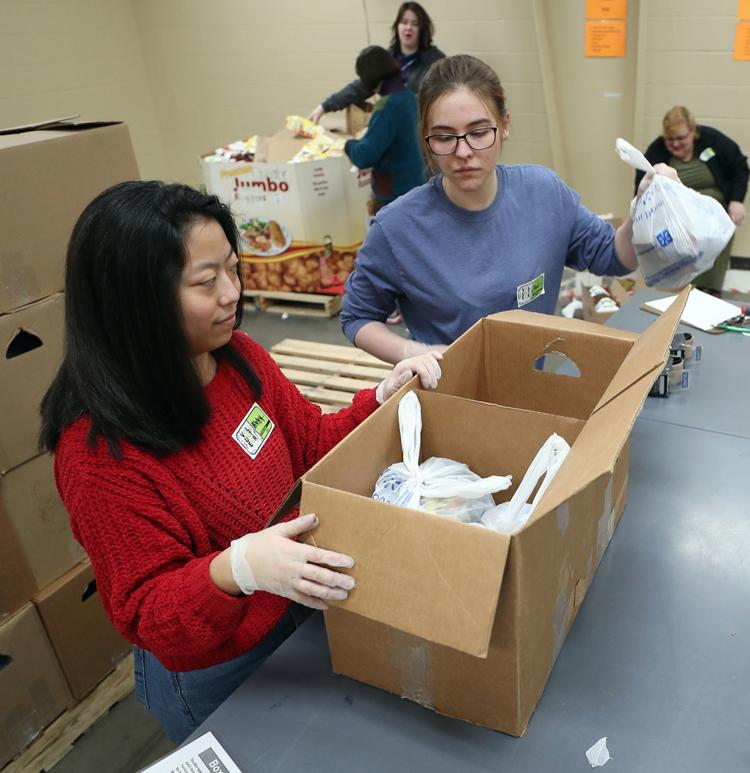 031920bp-food-bank-2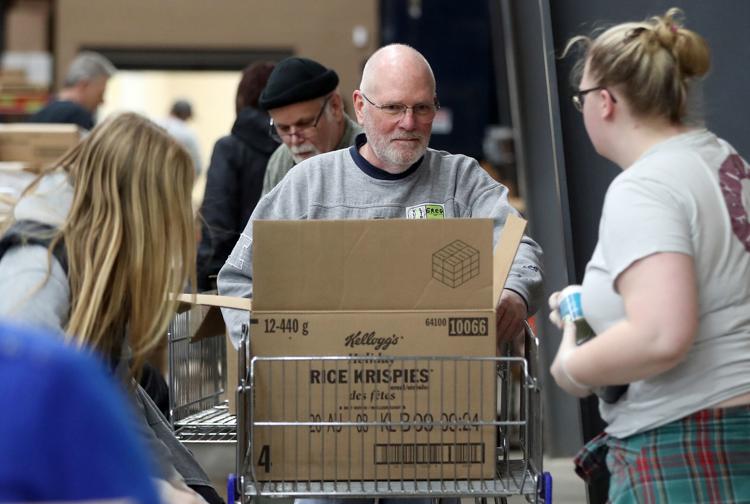 031920bp-denherder-curbside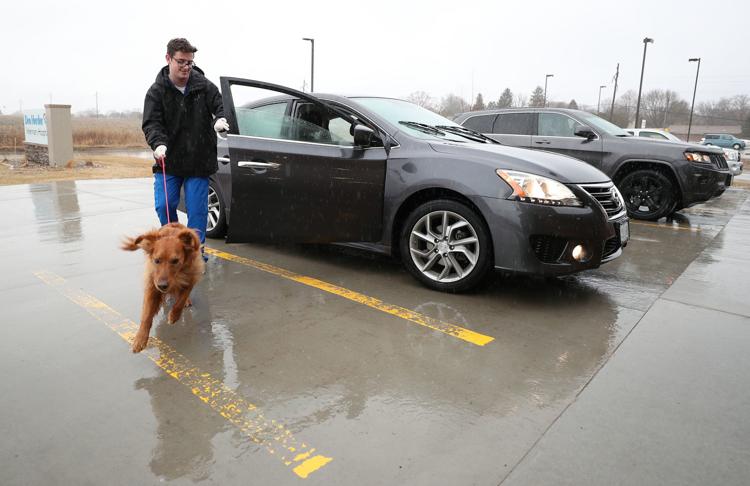 031820bp-EOC-Covid-19-1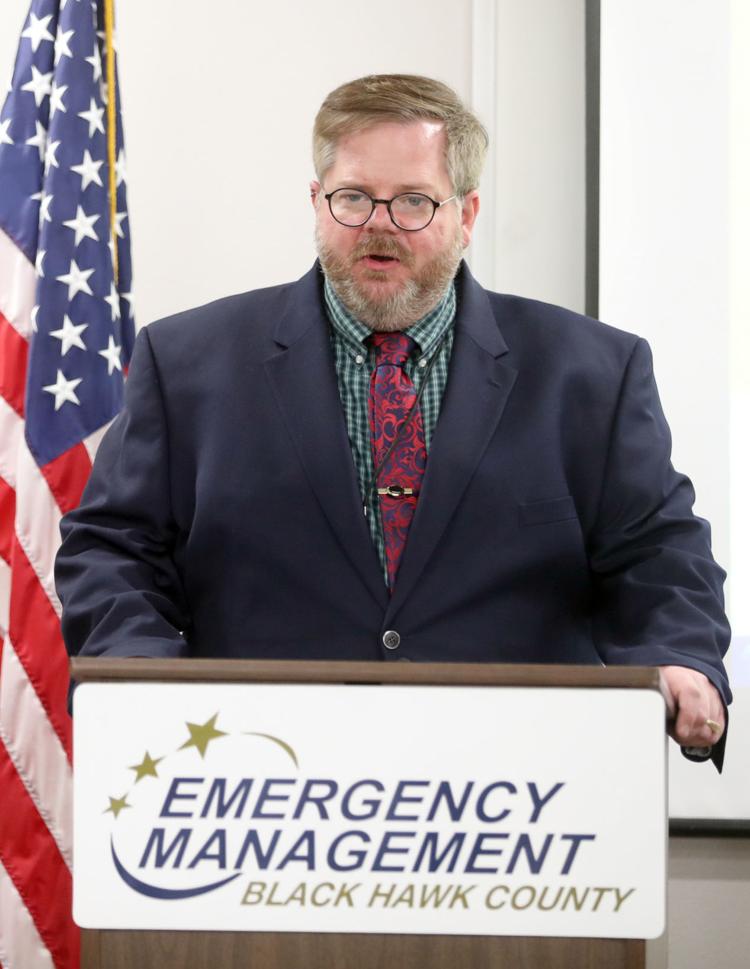 031820bp-meals-on-wheels-2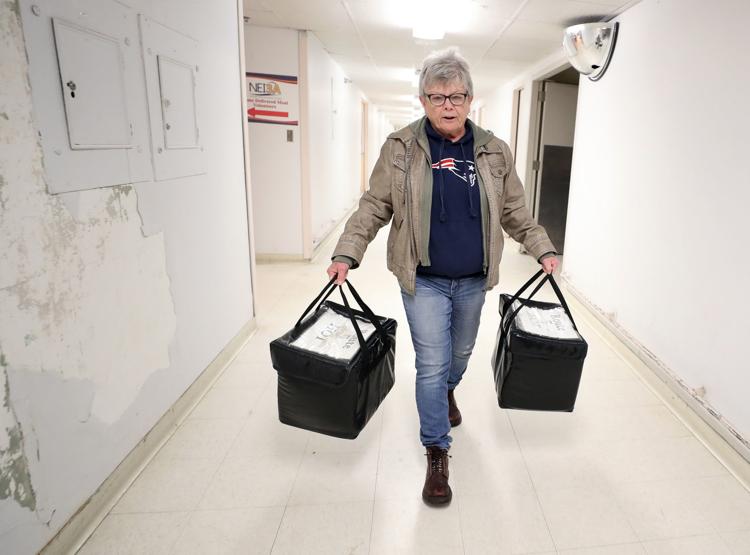 031820bp-meals-on-wheels-3
031820bp-meals-on-wheels-1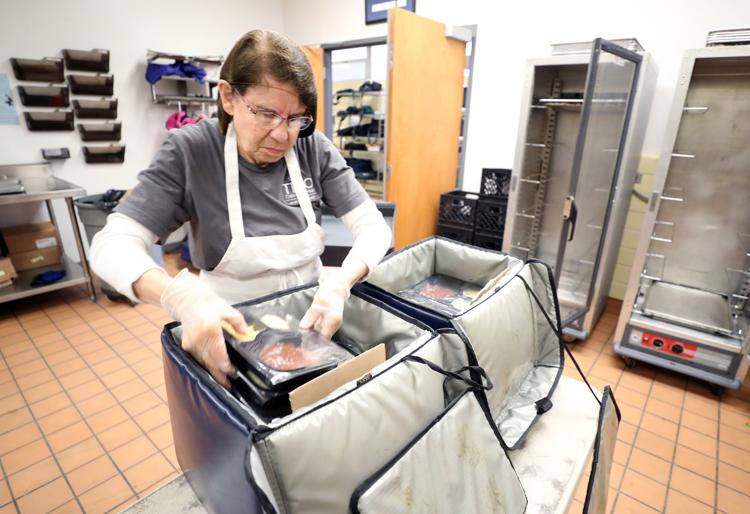 COVID-19 morning briefing March 18, 2020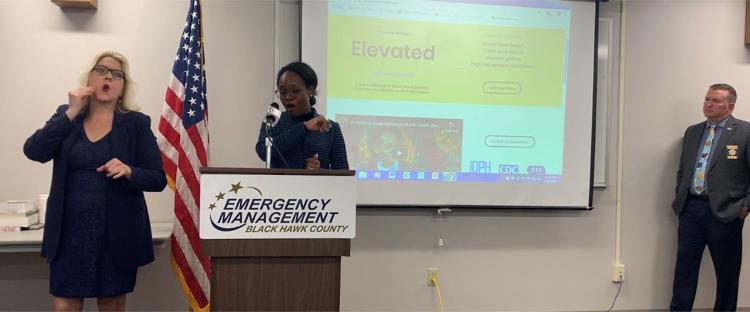 031720kw-coronavirus-restaurant-closed-01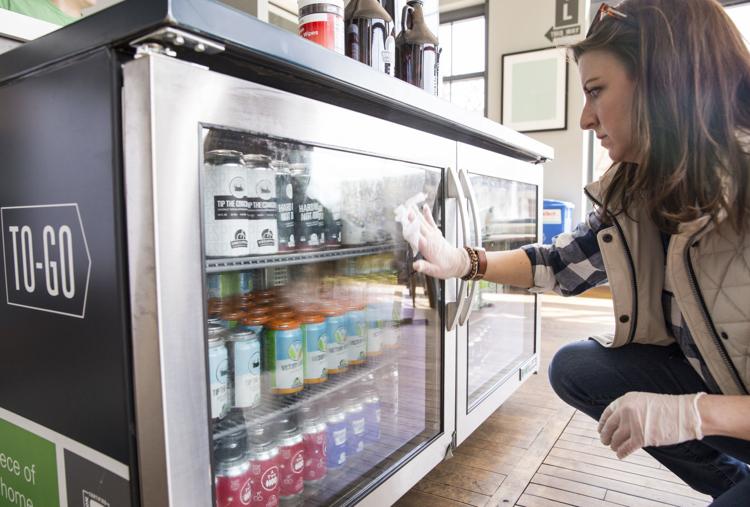 031720kw-coronavirus-restaurant-closed-02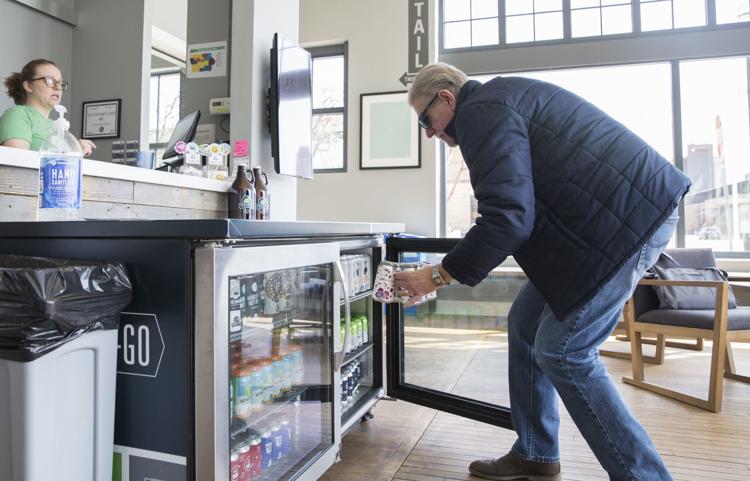 031720kw-coronavirus-restaurant-closed-03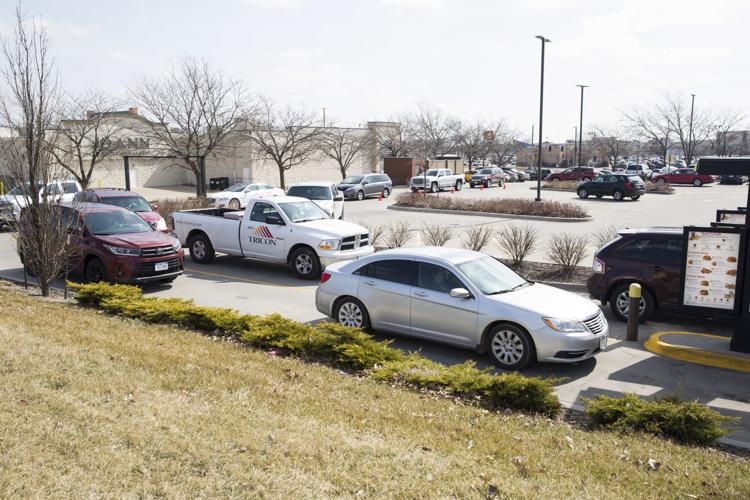 031720kw-coronavirus-restaurant-closed-04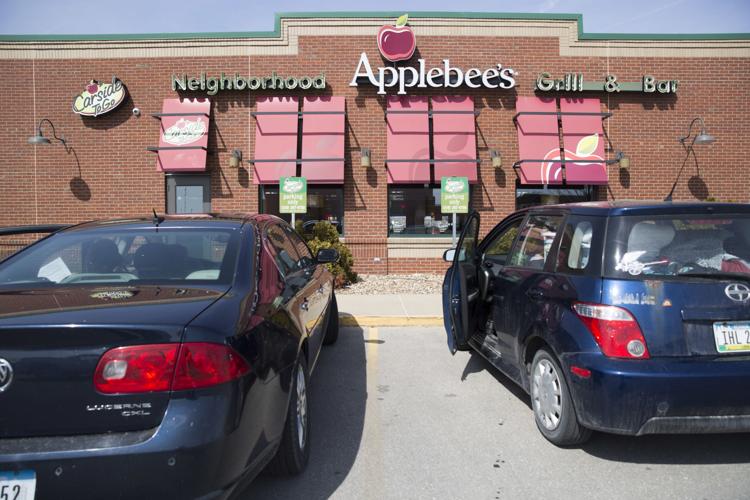 031720kw-coronavirus-restaurant-closed-05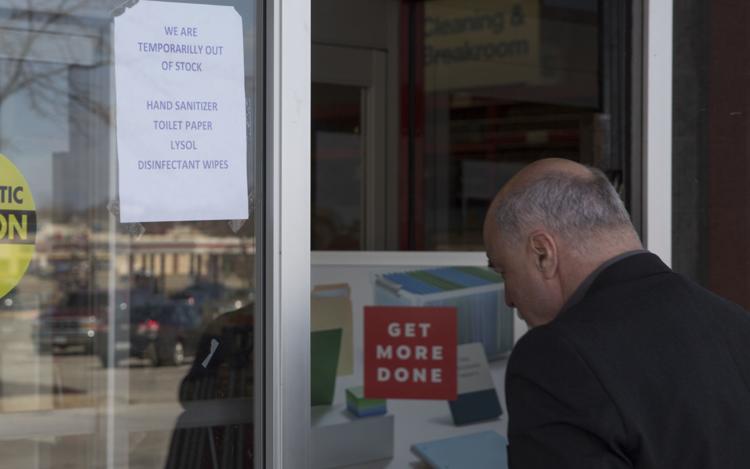 031720kw-coronavirus-restaurant-closed-06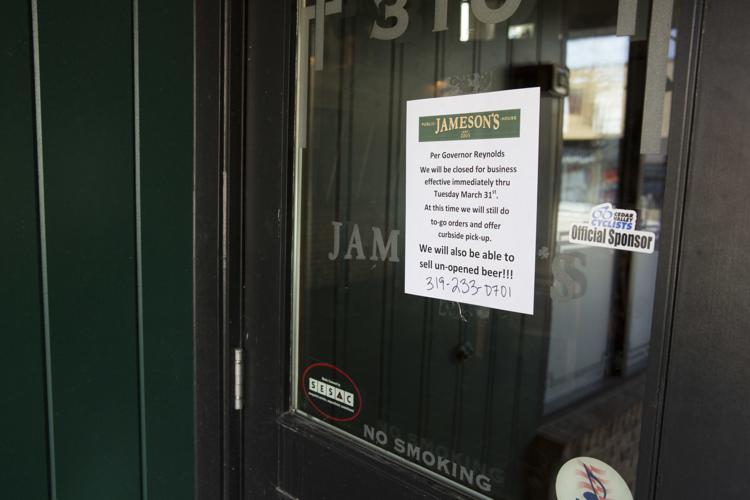 031720bp-EOC-Covid-19-2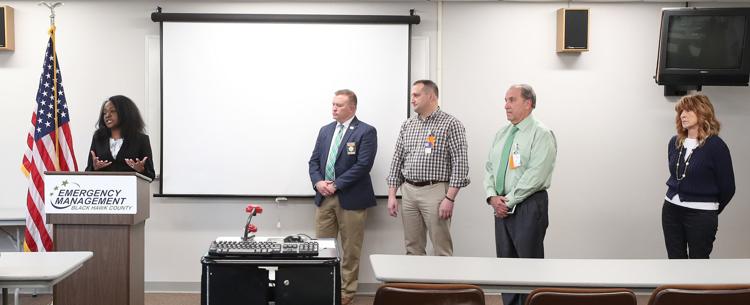 031720bp-EOC-Covid-19-1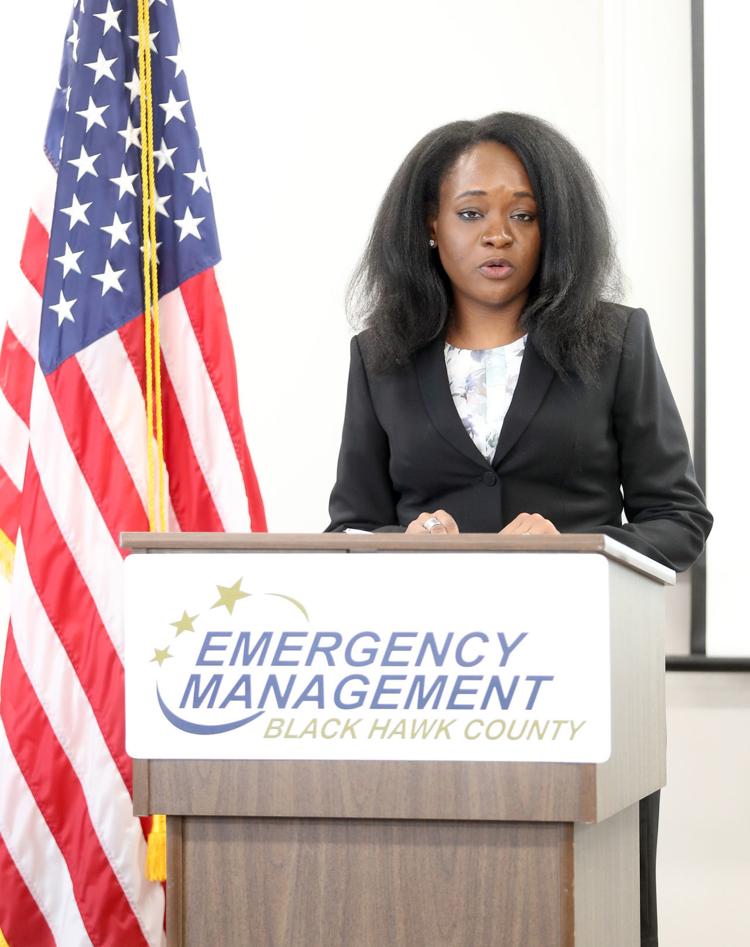 Concerned about COVID-19?
Sign up now to get the most recent coronavirus headlines and other important local and national news sent to your email inbox daily.