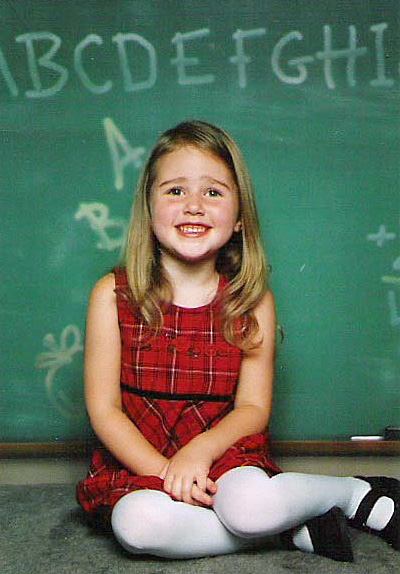 WATERLOO, Iowa --- As the search for two missing cousins drags on in Evansdale, Linda Christie can't help but think about what happened to her granddaughter seven years ago.
"The parallels are running just too close," said Christie, of Waterloo.
Christie's son is the father of Evelyn Miller, the 5-year-old who disappeared from a Floyd apartment July 1, 2005. She was found dead in the Cedar River days later, and the slaying remains unsolved to this day.
On July 13, Elizabeth Collins, 8, and Lyric Cook-Morrissey, 10, disappeared while riding their bicycles in Evansdale. Their bikes were later found near Meyers Lake, which drains into the Cedar.
"It took me back to seven years ago," Christie said. "I understand exactly what they are going through. They (the families) are in shock right now. They can't believe it."
She remembers the resources poured into the initial search for Evelyn --- thousands of volunteers, FBI agents, trains that checked the rail lines.
"We were told there's hope, there's hope. But hope diminishes day by day by day," she said.
What put up red flags for Christie in the current missing persons case is the methamphetamine. Lyric's parents have prior drug charges.
Evelyn's mother's live-in boyfriend, Casey Frederiksen, was later convicted of swiping cold medicine from the Wal-Mart where he worked and passing it to methamphetamine manufacturers near Woden.
"I think somebody killed her to shut her up," Christie said of her granddaughter's unsolved murder. "She had been kidnapped, murdered and thrown in the river like a piece of trash."
Christie advised the parents of Lyric and Elizabeth to cooperate with authorities and get help as they deal with the uncertainty.
"They probably need to see a psychiatrist or a counselor or get medication to get through this," she said.
As for the rest of the community, she encouraged caution.
"The people in Evansdale need to keep their kids on a rope or chain or keep them in their yard. Do not leave them alone," she said. "I would tell the people of Evansdale to be on their guard, make sure their children are safe and let the authorities do what the need to do."
Get local news delivered to your inbox!
Subscribe to our Daily Headlines newsletter.