INDEPENDENCE — At first, the large gymnasium with hundreds of chairs appeared mostly empty as Iowa State Patrol Sgt. Jim Smith's flag-draped casket was marched in by the patrol's honor guard.
Then, thousands of law enforcement personnel from across Iowa walked in, two by two, for more than half an hour. They saluted Smith's casket and filled every chair and nearly all of the Independence High School gym's bleachers Friday morning for Smith's funeral.
Smith, 51, died of a single gunshot wound April 9 as he and other law enforcement attempted to make an arrest in Grundy Center. He was laid to rest Friday in Independence in front of many officers who knew him, as well as many who didn't.
"For those of you who don't know Jim, I can still remember the first time I met Jim. After meeting him, I remember being a bit confused: He was 51, but he looked 35 and he acted like 5," said Paul Heppner, interim pastor for Jesup Bible Fellowship, where Smith and his family attended church. "I was also confused because he was this mixture of stern law officer and comedian."
Smith's great love was his family, including wife Kathy, son Zander and daughter Jazlyn, speakers at his funeral said. He also loved his job as a state trooper, serving on the patrol's tactical team since 1994. And he loved music, playing drums — by his own admission not very well, joked former pastor Zane Hall — at Sunday services.
"He thought his drumming ability was not that great, but it was good enough for Jesus, and that's all that mattered," Hall said.
Speaker after speaker noted Smith was dedicated to his Christian faith above all.
"Jim prayed before every meal when we stopped for breaks. Every moment of him was centered on Christ," said trooper Jon Stickney. "Jim's legacy will leave a mark on all of us by the way he believed in humanity."
He was humble, patrol Col. Nathan Fulk said, and had to be talked into accepting a supervisory role on the tactical team — a role he held for five years.
"He always wanted to be the No. 1 man in the door," said Fulk. "His struggle becoming a leader on the tactical team was that he would have to give up his No. 1 position. His priority was protecting his people."
In a statement Friday afternoon, Fulk — speaking for the patrol — said the agency was "honored and blessed" to have served with Smith, noting his "passion and compassion that touched countless lives."
"All of us in Post 10 are grieving today," Stickney added. "Jim was our friend, our supervisor and he was a mentor to many."
Matthew Perez, Smith's former pastor, remembered how he and Smith would joke about their wives' shopping trips to Kohl's, laughing about how the receipt showed how much money their wives had "saved" them.
But he also said Smith was "the real deal," noting he was the type of person whose public-facing persona matched his private one. His one vice, said Fulk, was chocolate milk, which was a treat after a big accomplishment.
"There was so much that seems senseless," Perez said. "I know that one day God will wipe away every tear. But it does not, in this moment, make this event less tragic or less horrific."
Perez noted he found a parallel in the untimely death of Jesus Christ, in that both lived in the service of others.
"We thank God for the time we had with Jim — the laughs, the smiles, the memories and the love," Perez said.
A final 10-42 — police code for "end of watch" — was played before Smith's casket was taken out, with a dispatcher repeatedly calling Smith's call number, 462.
"There is no answer from 462," the dispatcher said, his voice breaking. "Your brothers and sisters in law enforcement will forever watch over your family. May you rest in eternal peace."
PHOTOS: Slain State Patrol Sgt. Jim Smith laid to rest
Sgt. Smith Service 1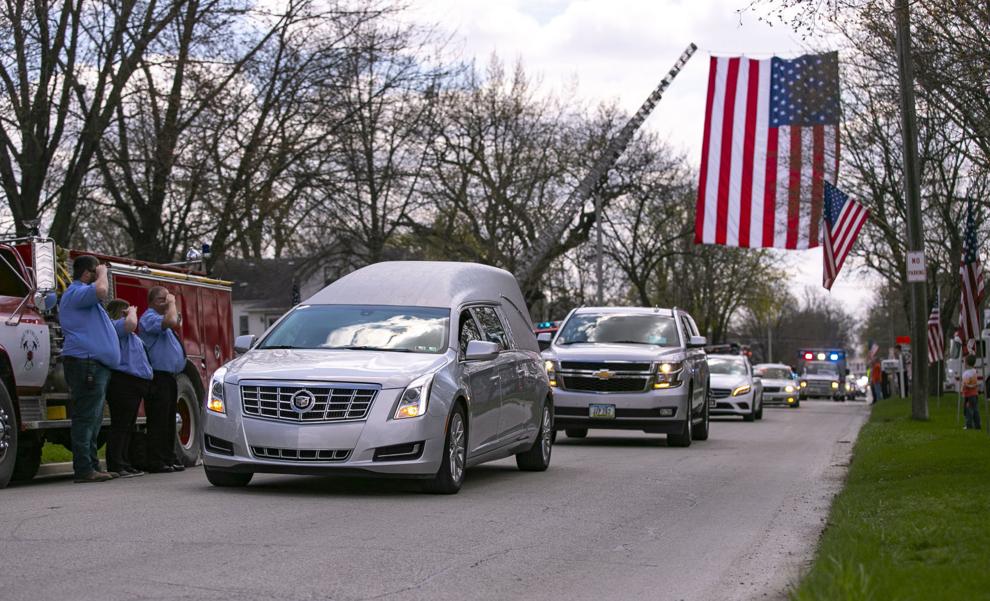 Sgt. Smith Service 2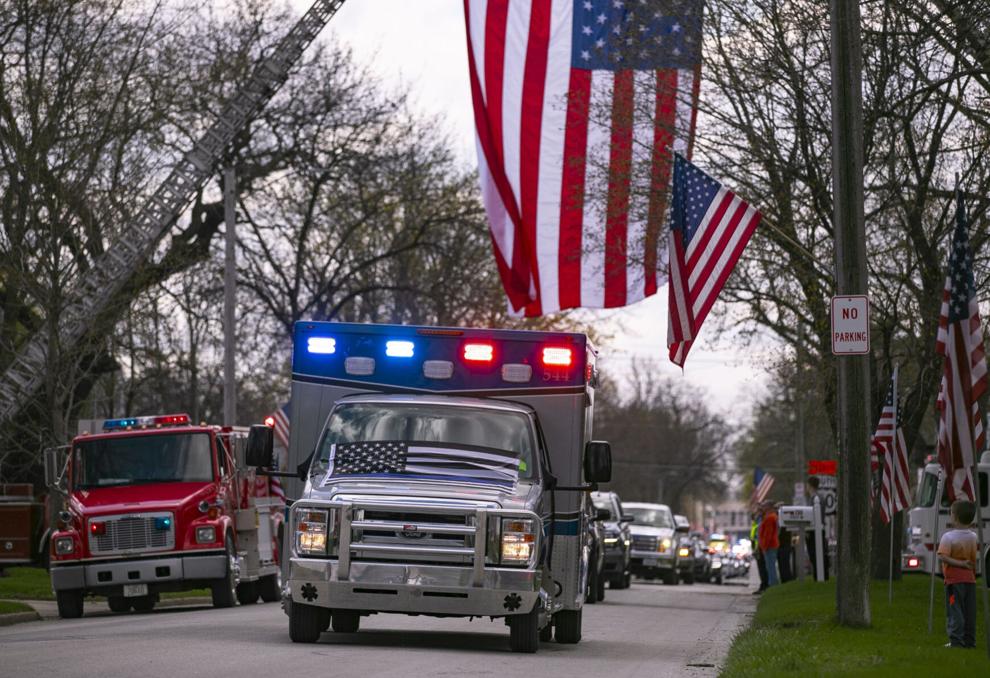 Sgt. Smith Service 3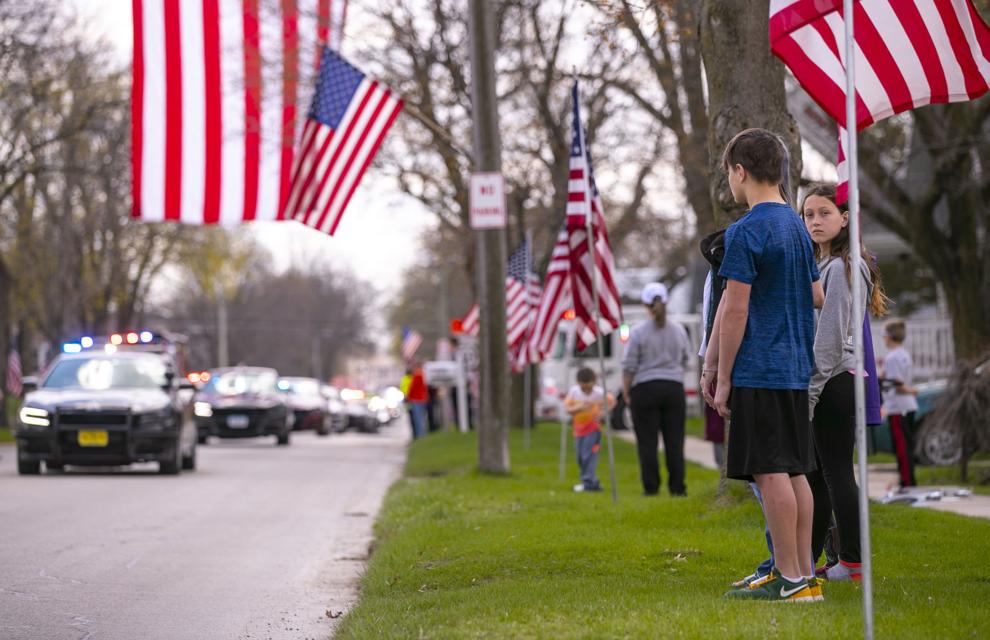 Sgt. Smith Service 4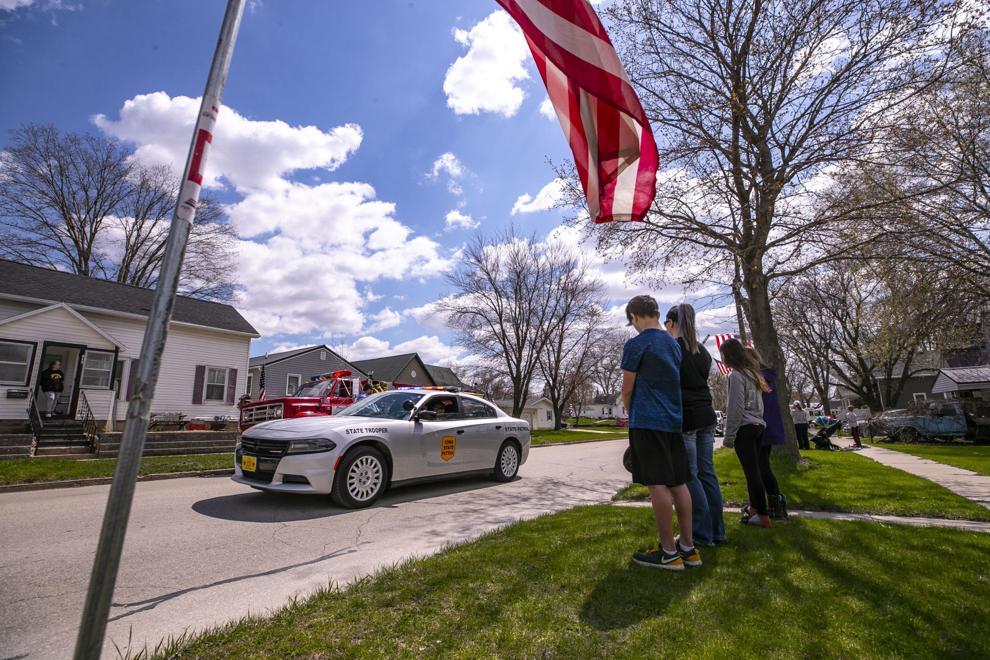 Sgt. Smith Service 5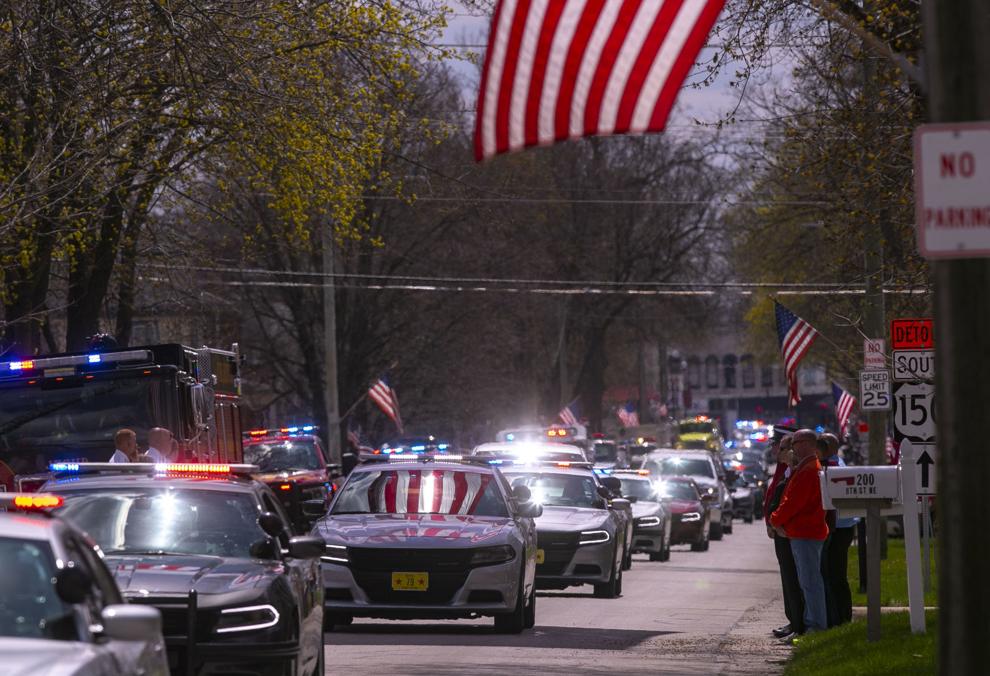 Sgt. Smith Service 6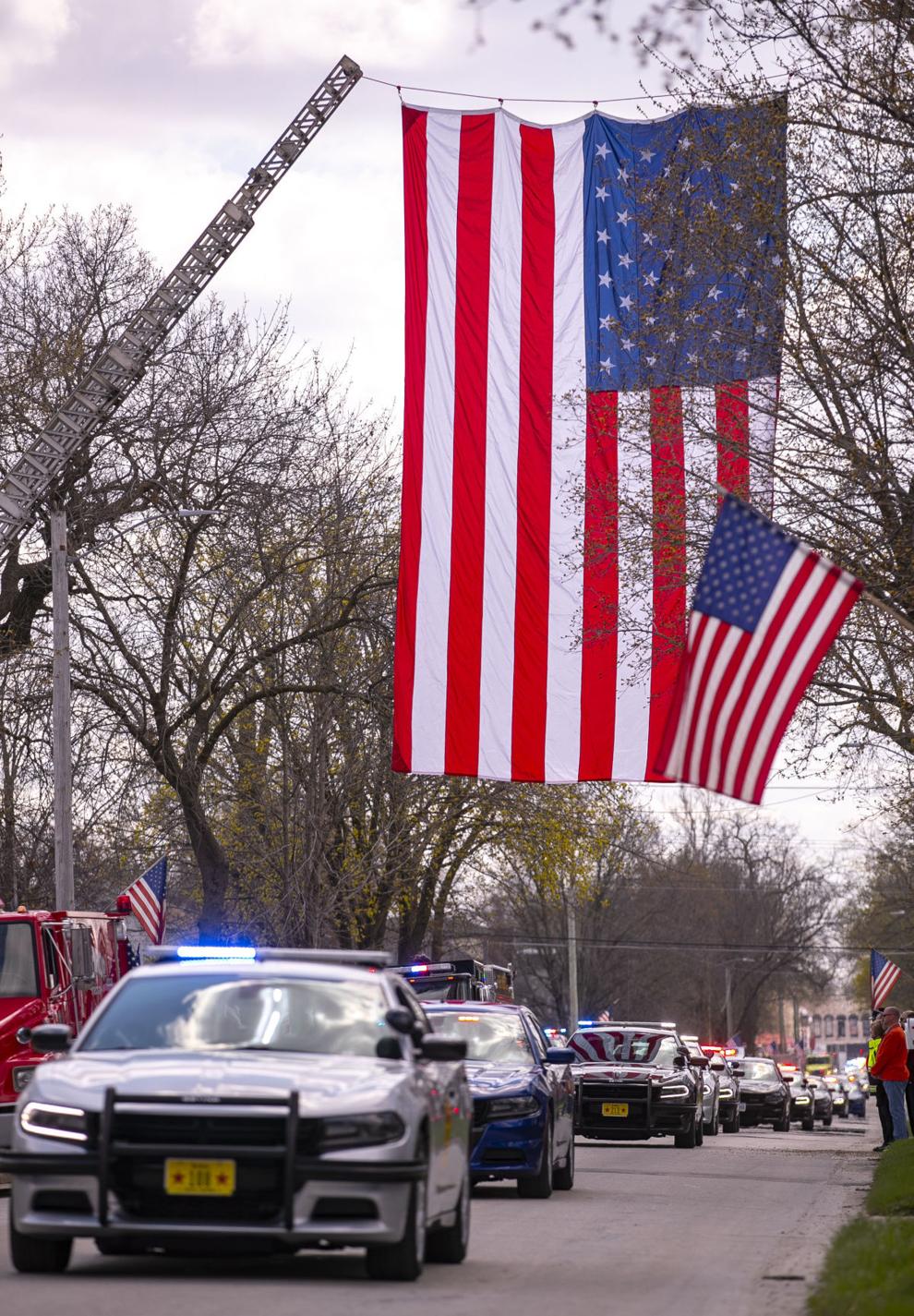 Sgt. Smith Service 7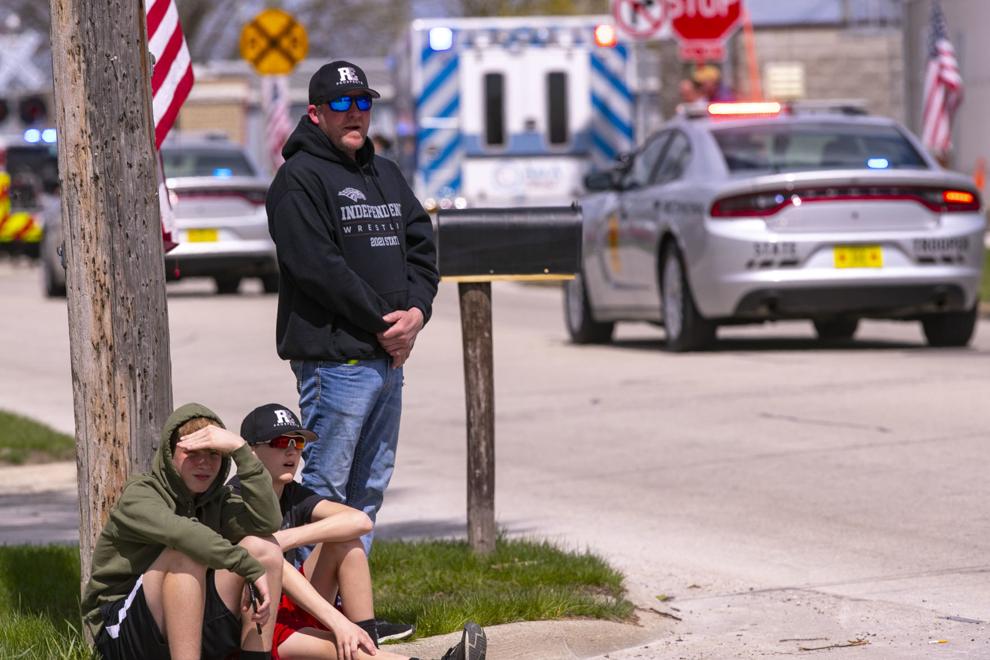 Sgt. Smith Service 8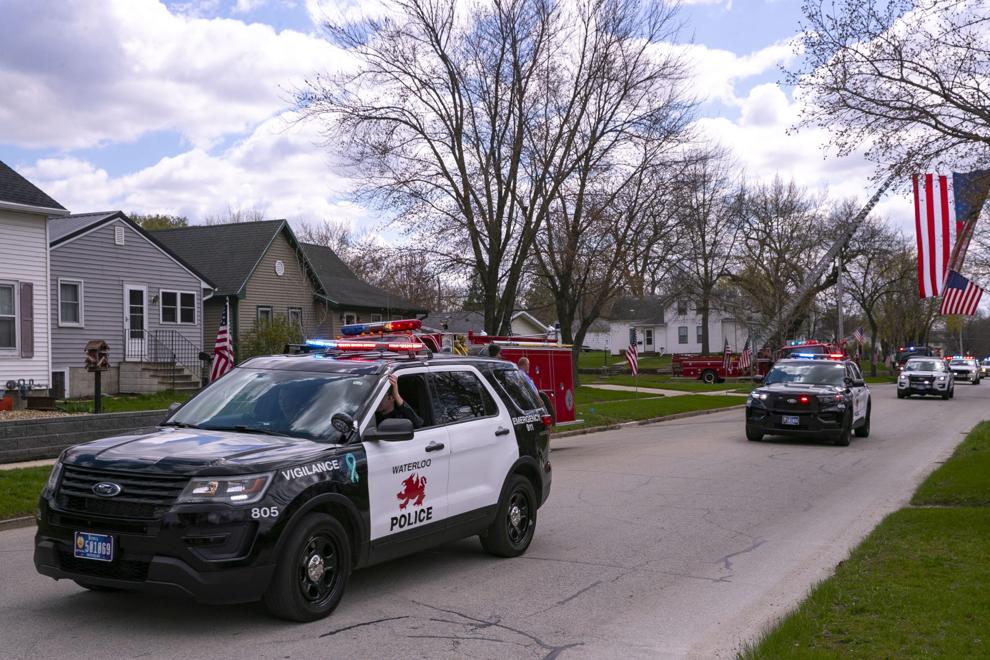 Sgt. Smith Service 9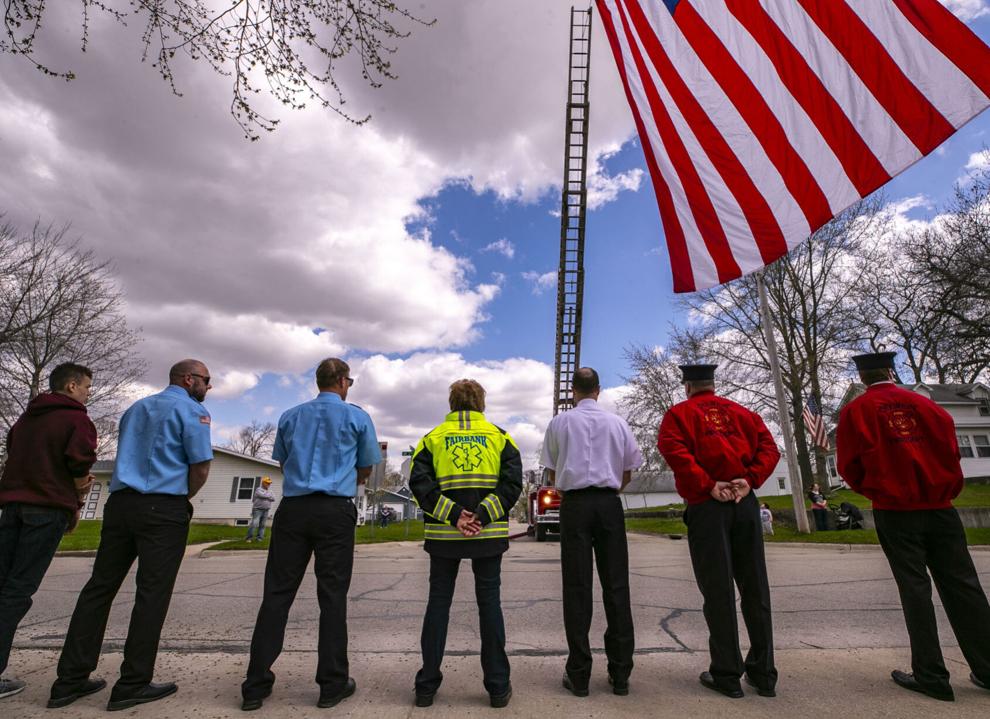 Sgt. Smith Service 10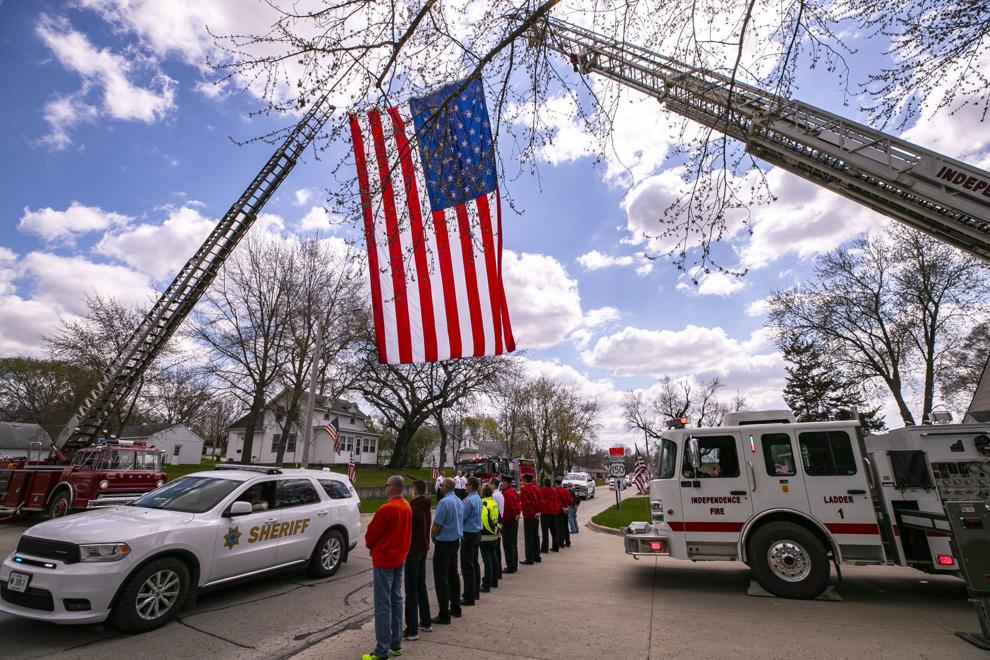 Sgt. Smith Service 11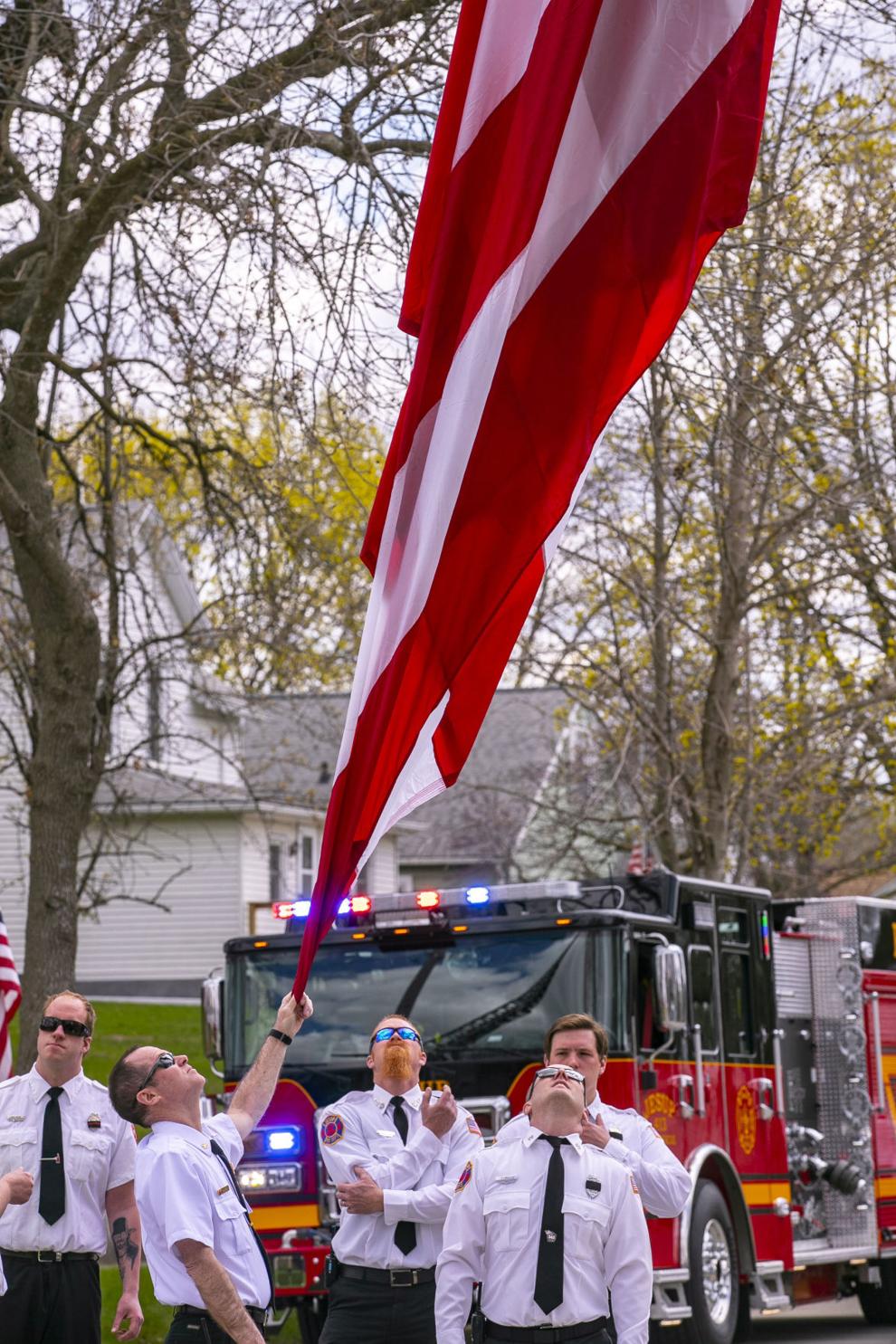 Sgt. Smith Service 12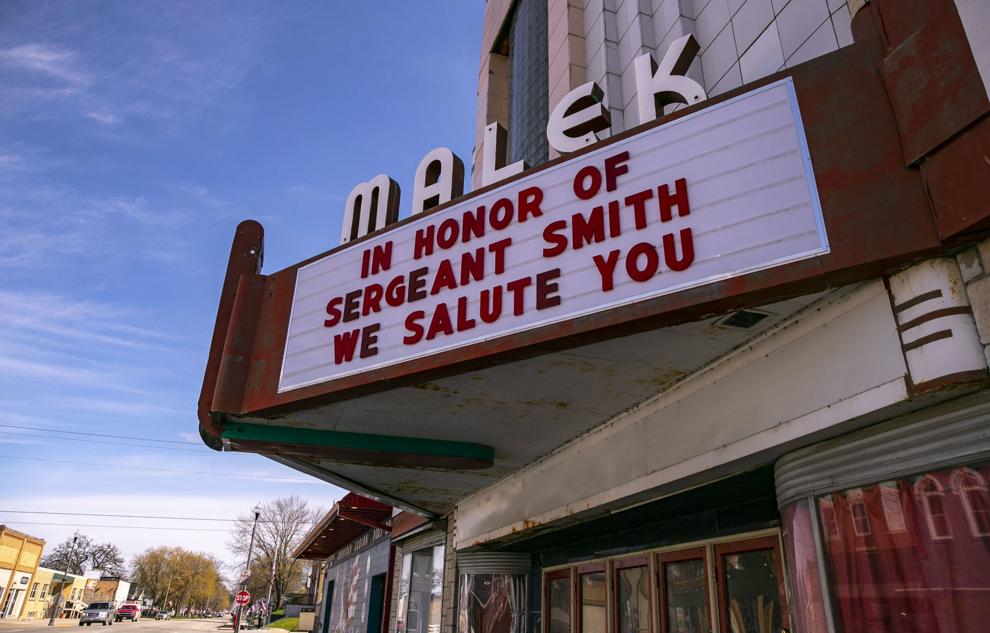 Procession for Sgt. Jim Smith 5
Procession for Sgt. Jim Smith 1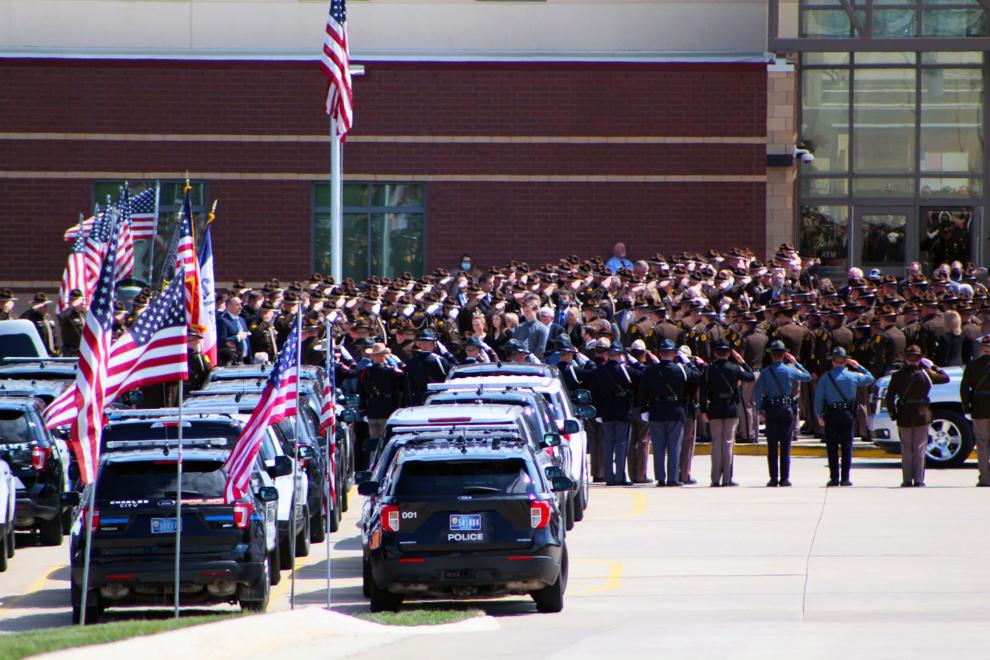 Procession for Sgt. Jim Smith 4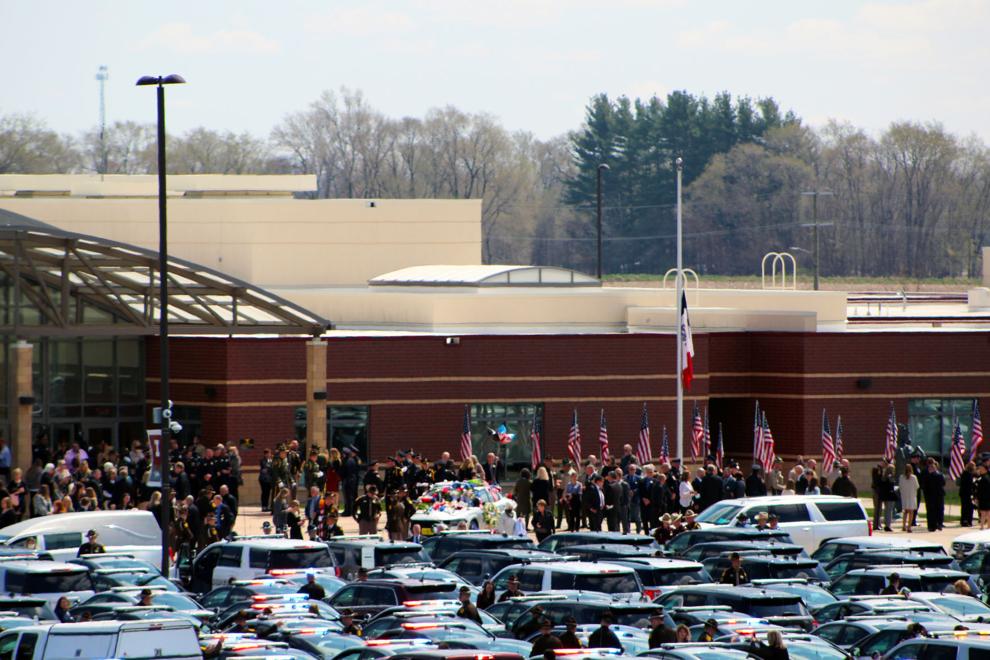 Procession for Sgt. Jim Smith 6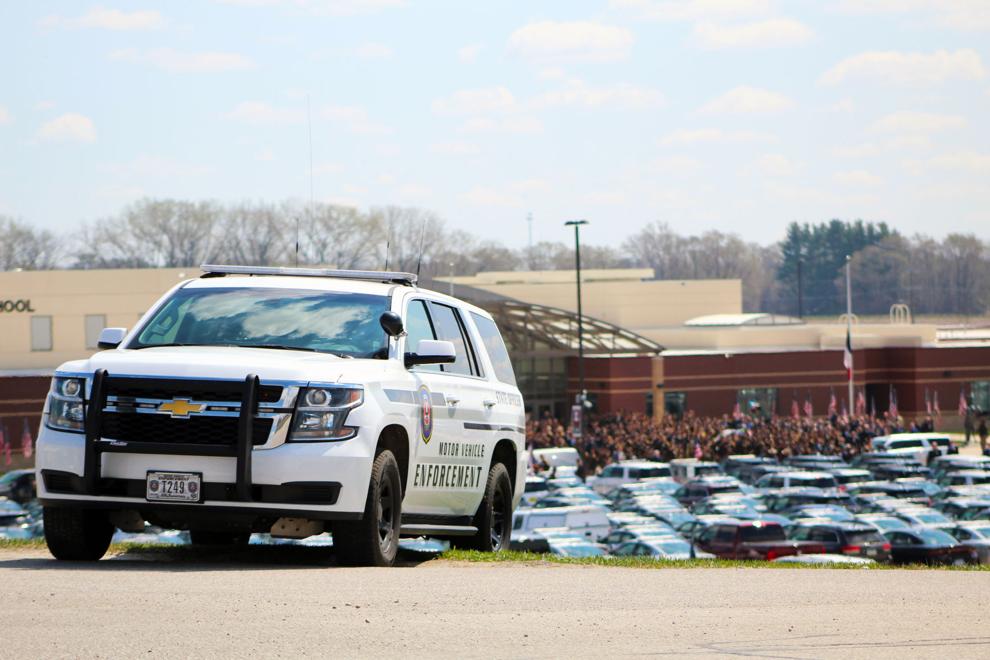 Procession for Sgt. Jim Smith 3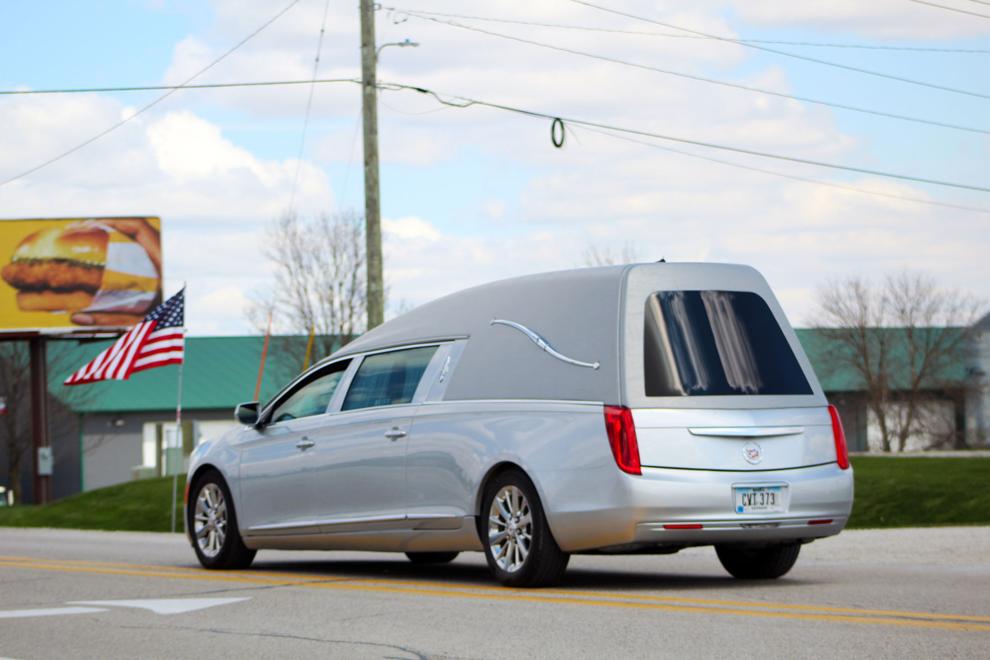 Procession for Sgt. Jim Smith 2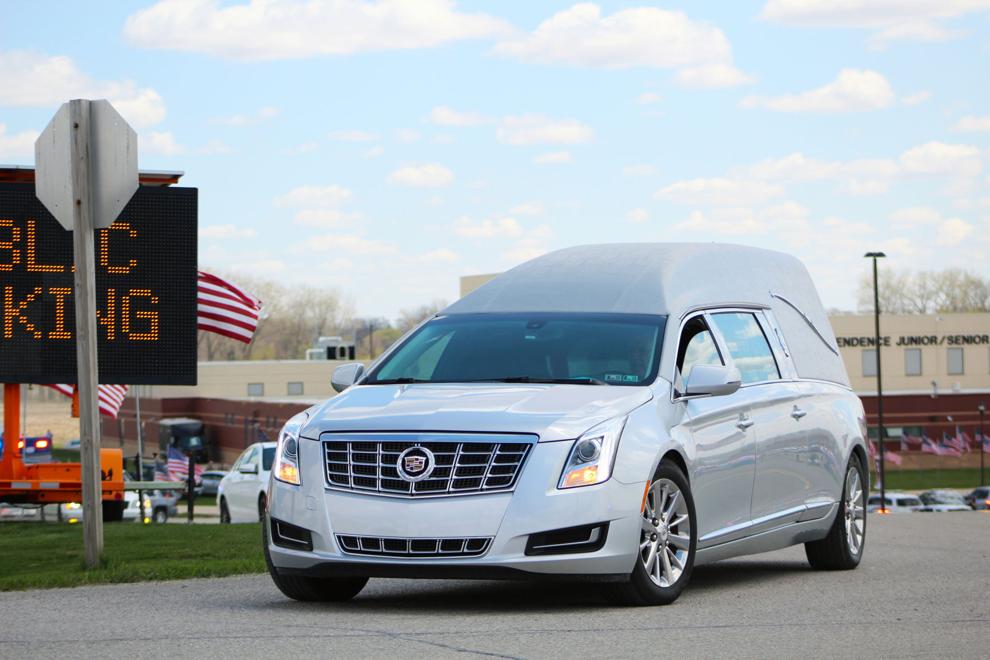 photo 2 ps.jpg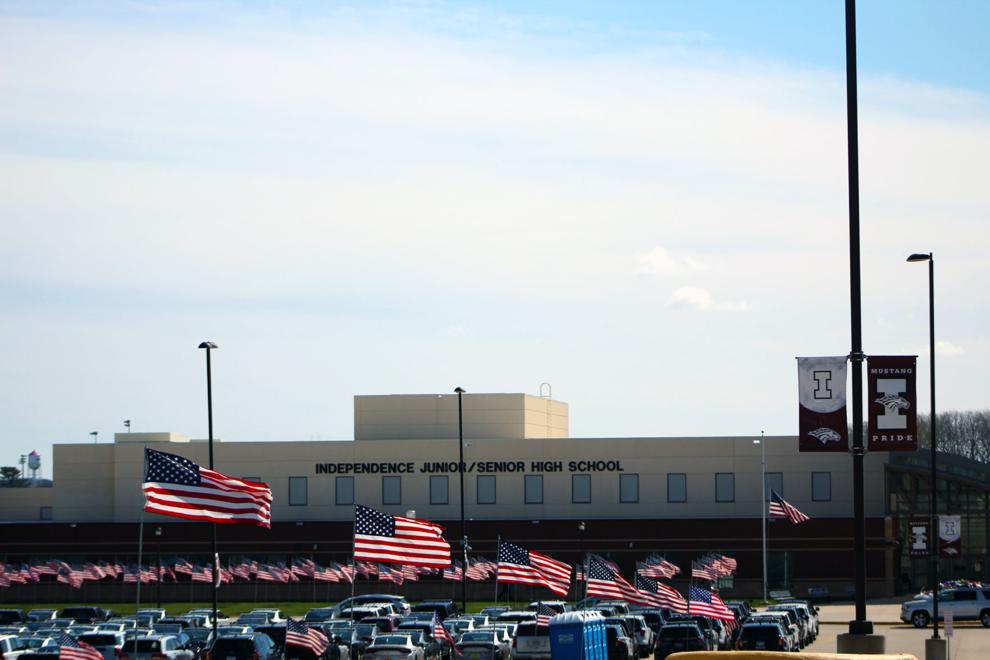 photo 3 ps.jpg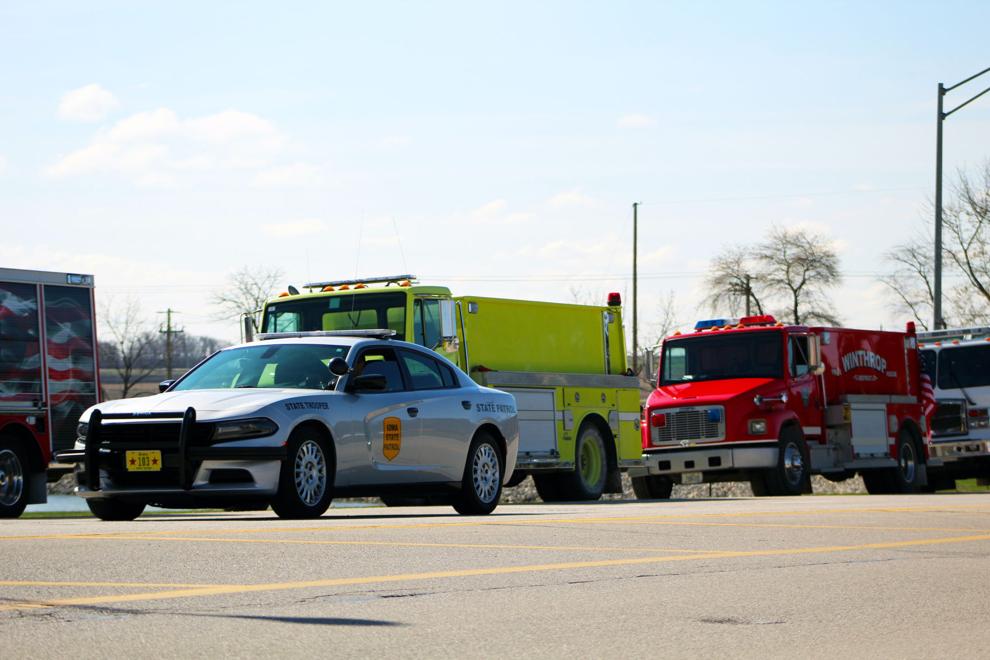 photo 4 ps.jpg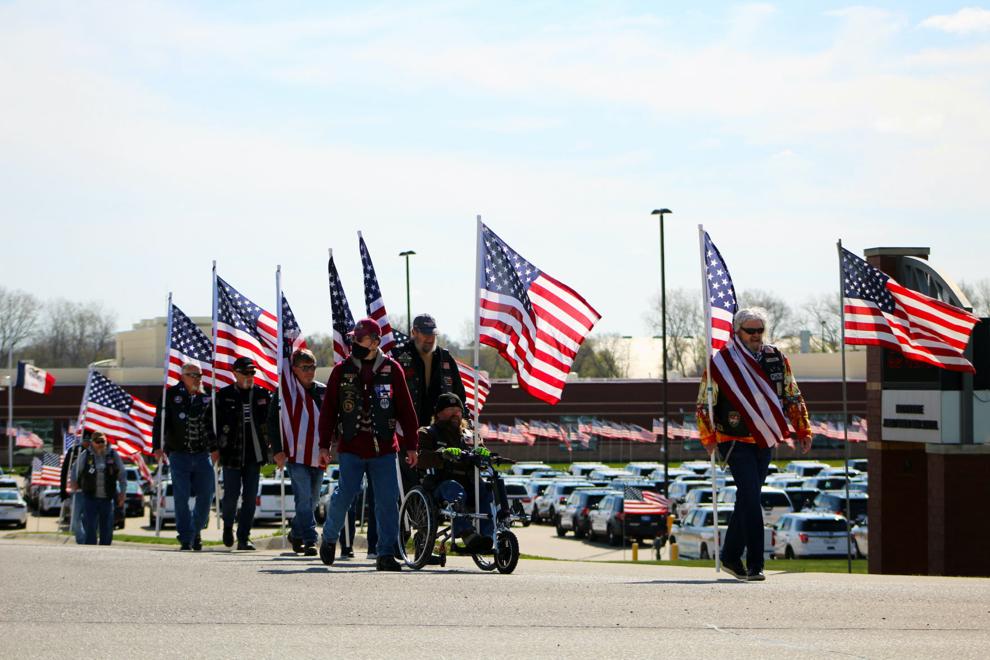 photo 5 ps.jpg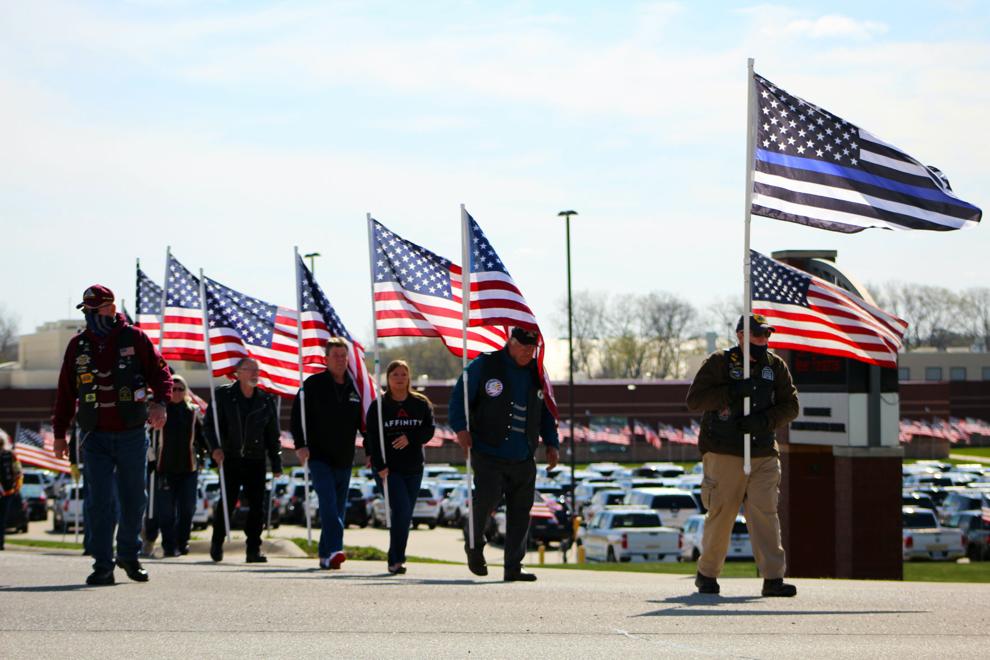 Sgt. Smith Service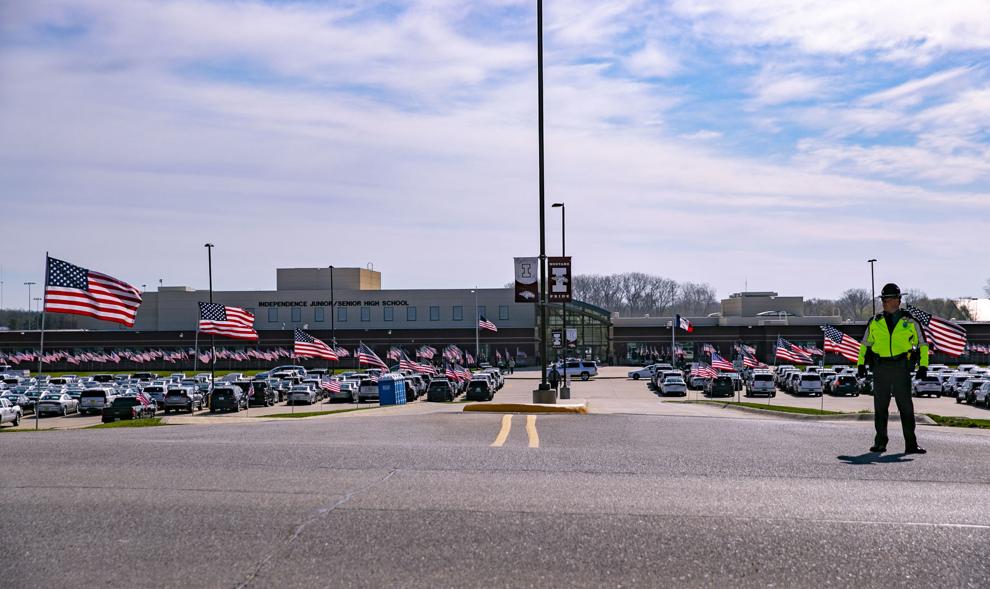 Flags 9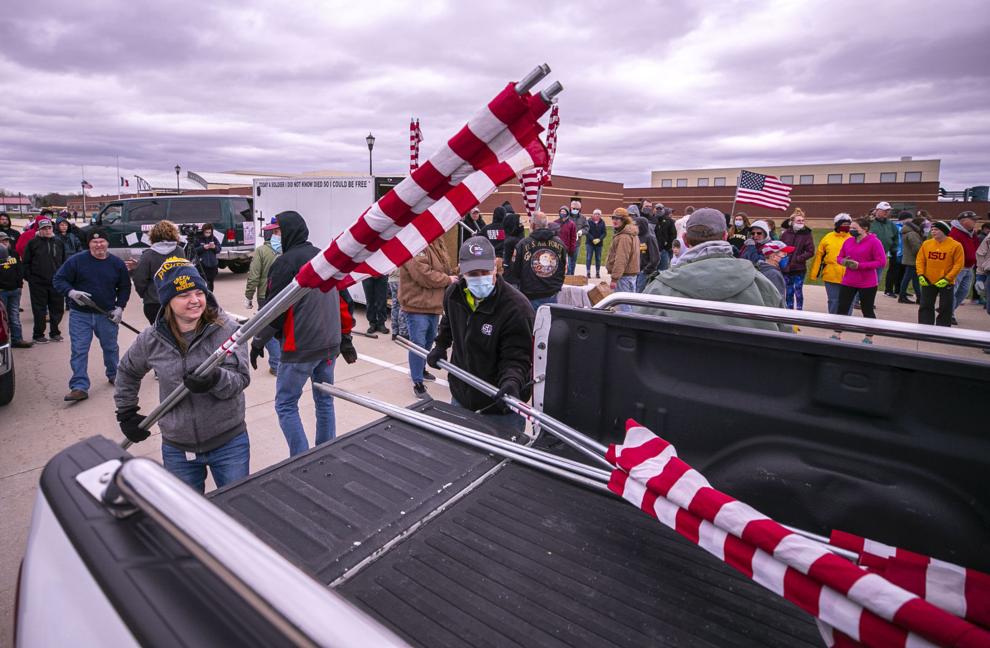 Flags 11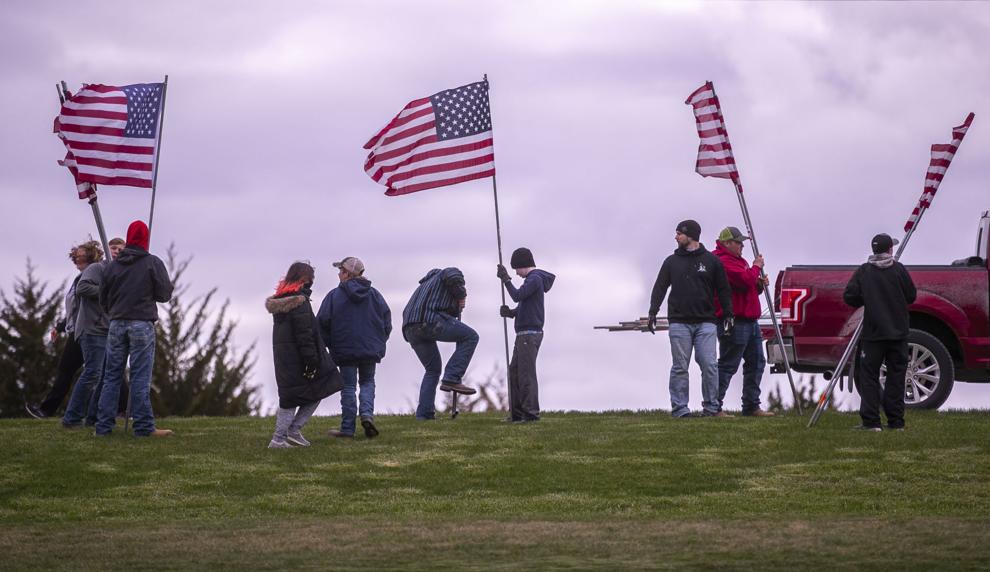 Flags 13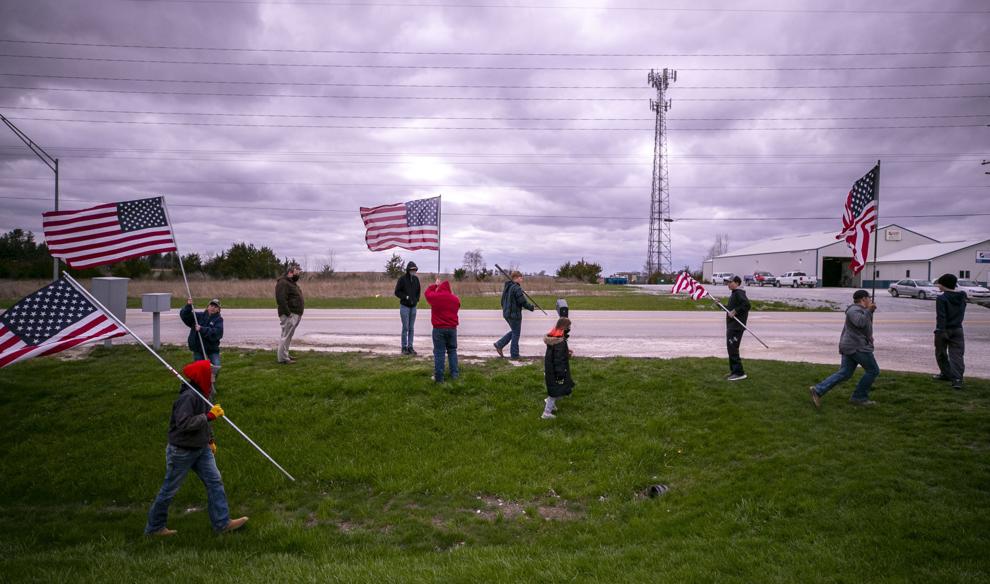 Flags 14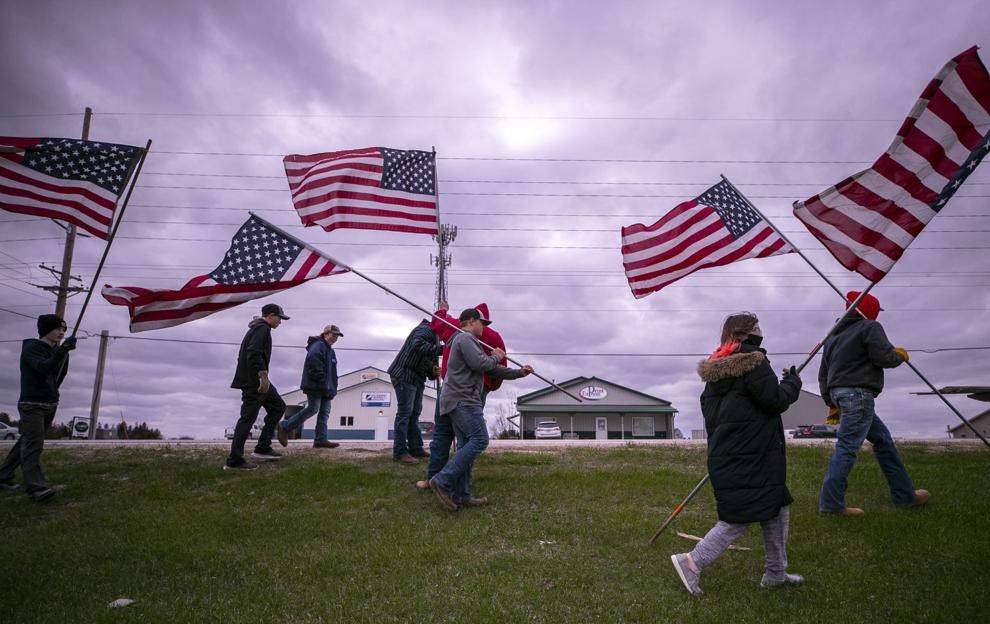 Flags 10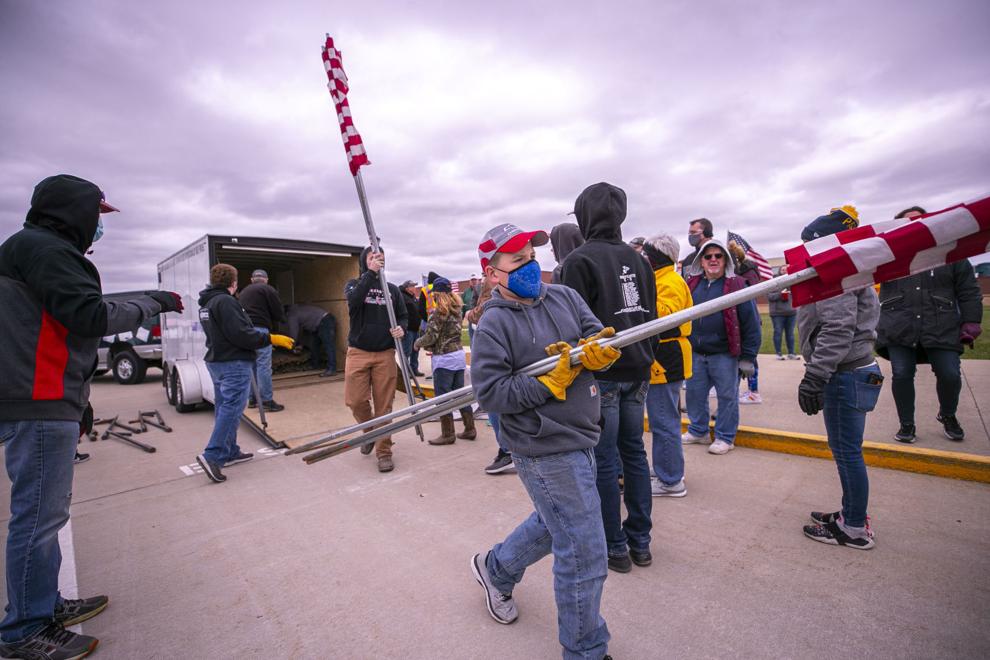 Flags 12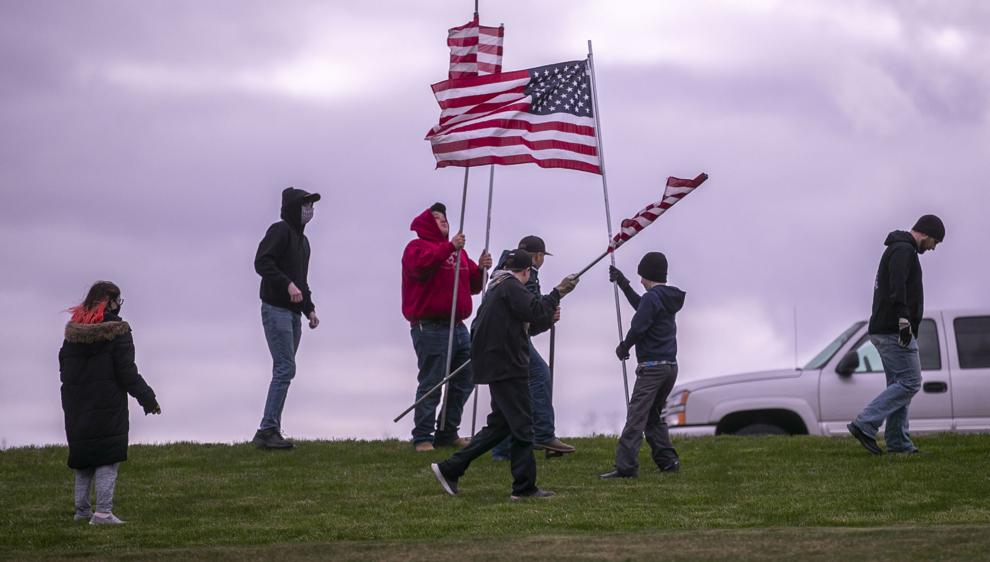 Flags 1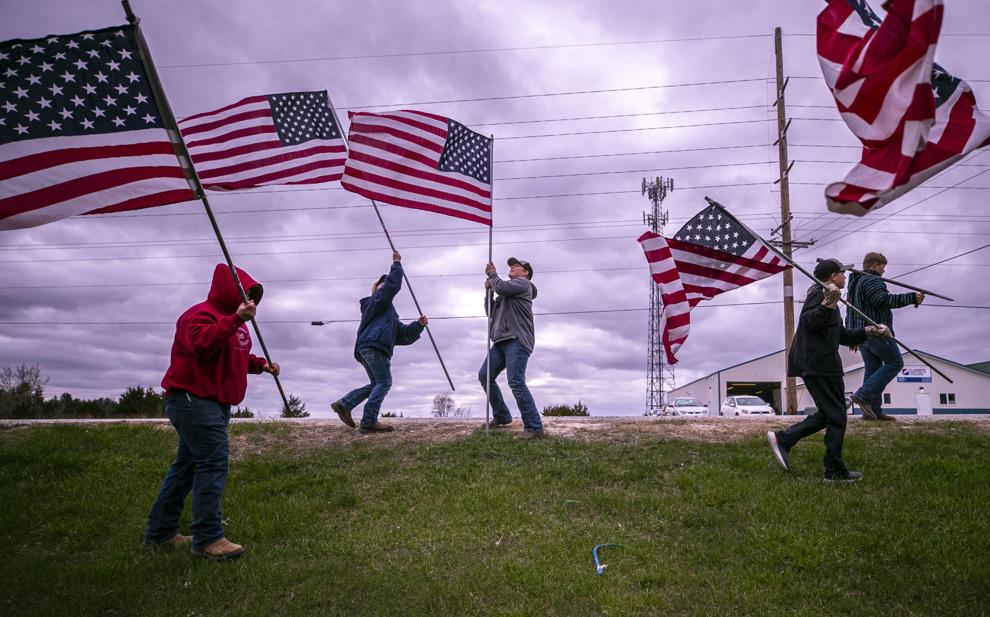 Patrol Sgt. Jim Smith funeral procession, Apr. 16, 2021
VIDEO: Flags line Independence street for Sgt. Jim Smith
VIDEO: Independence students set up flags for Sgt. Jim Smith
20210416_JIM_SMITH_FUNERAL_003.jpg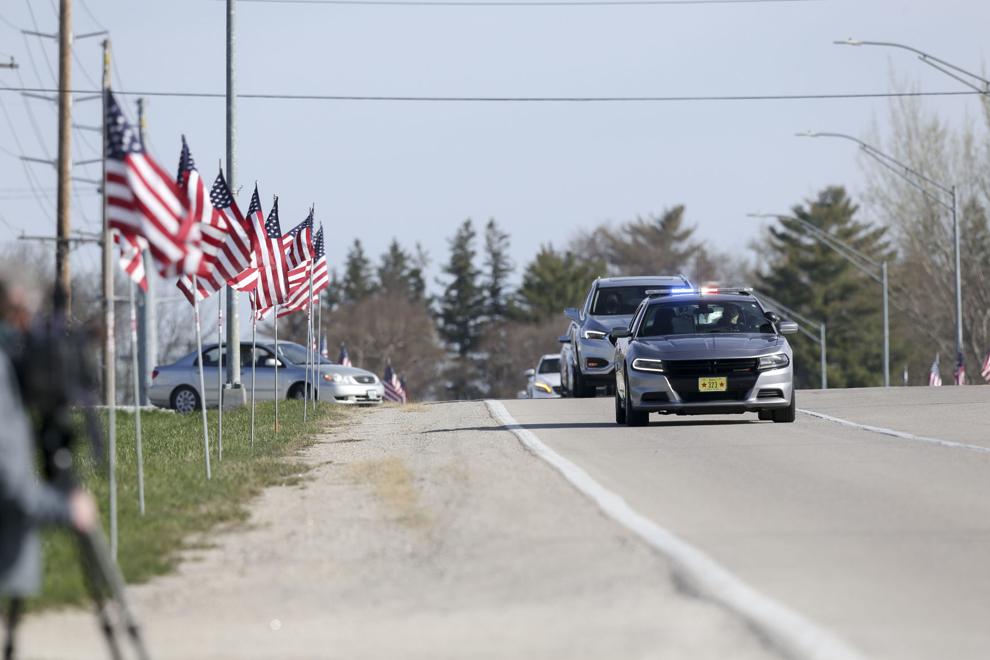 20210416_JIM_SMITH_FUNERAL_009.jpg
20210416_JIM_SMITH_FUNERAL_031.jpg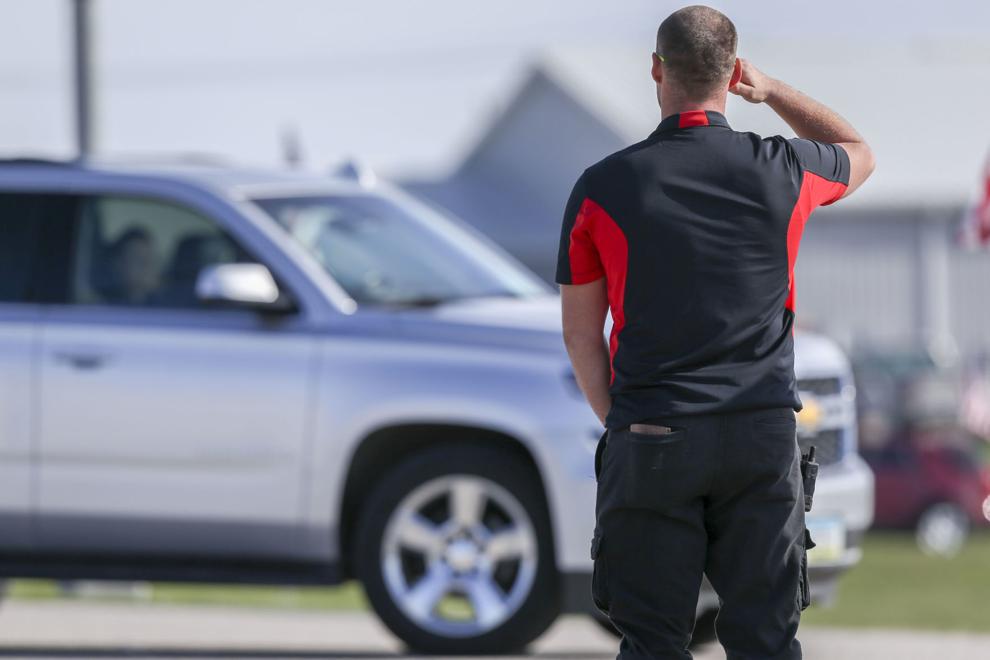 20210416_JIM_SMITH_FUNERAL_036.jpg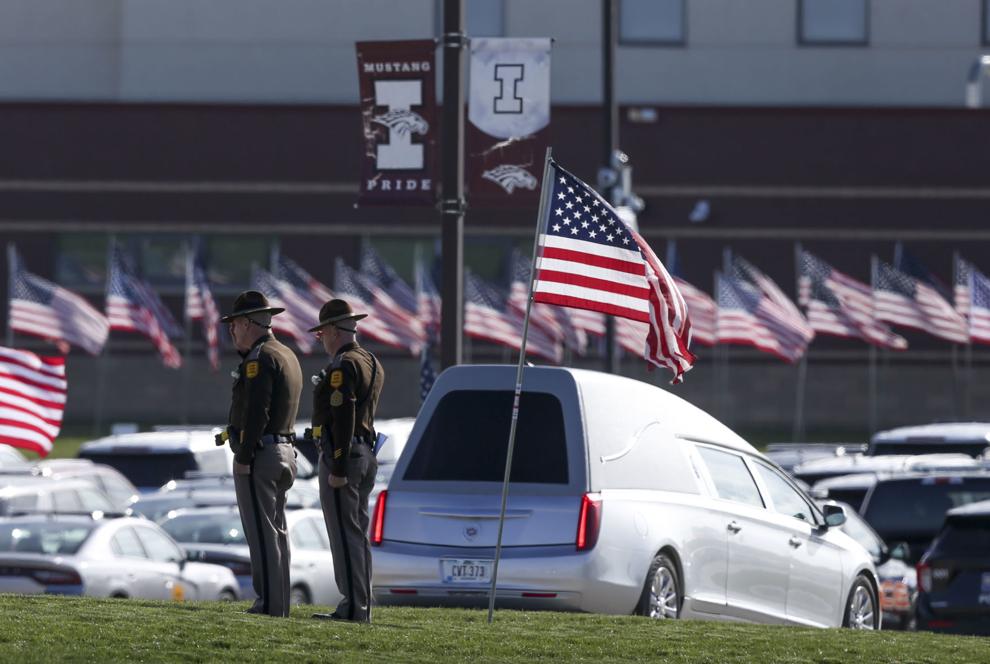 20210416_JIM_SMITH_FUNERAL_045.jpg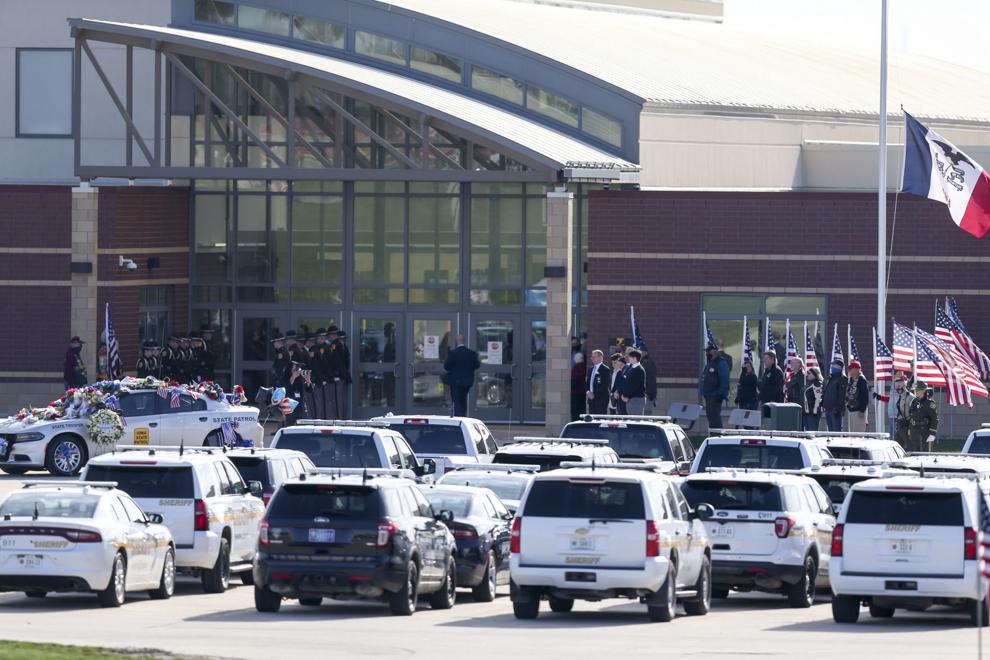 20210416_JIM_SMITH_FUNERAL_052.jpg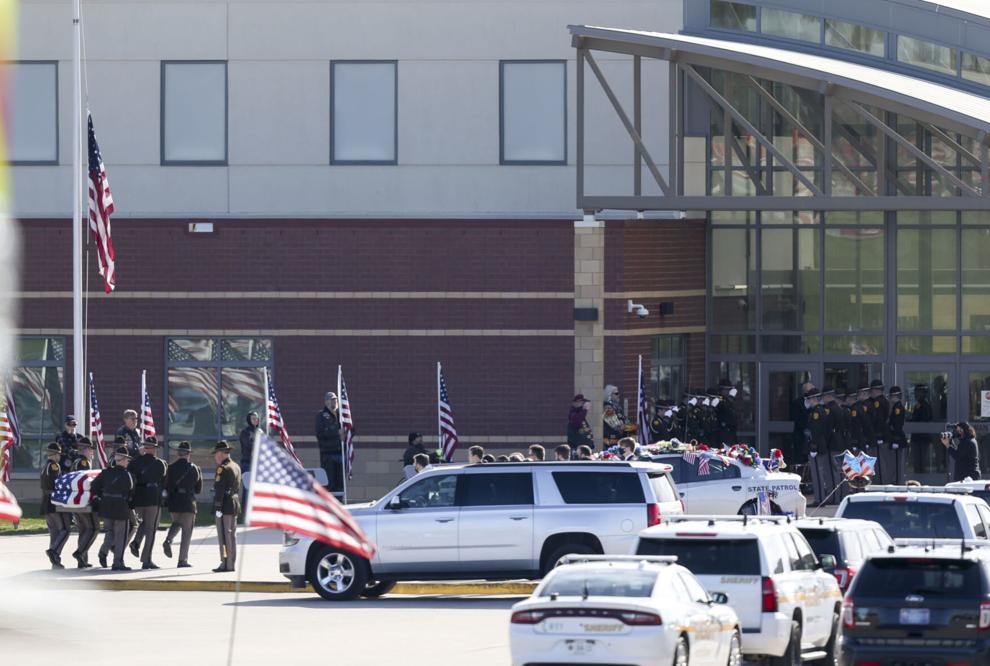 20210416_JIM_SMITH_FUNERAL_060.jpg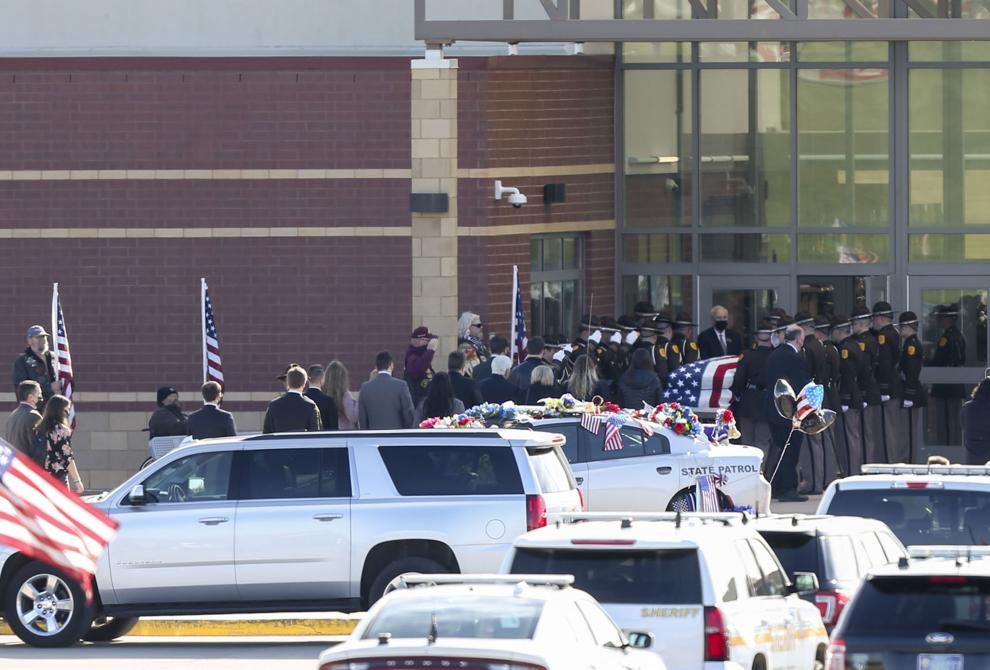 20210416_JIM_SMITH_FUNERAL_064.jpg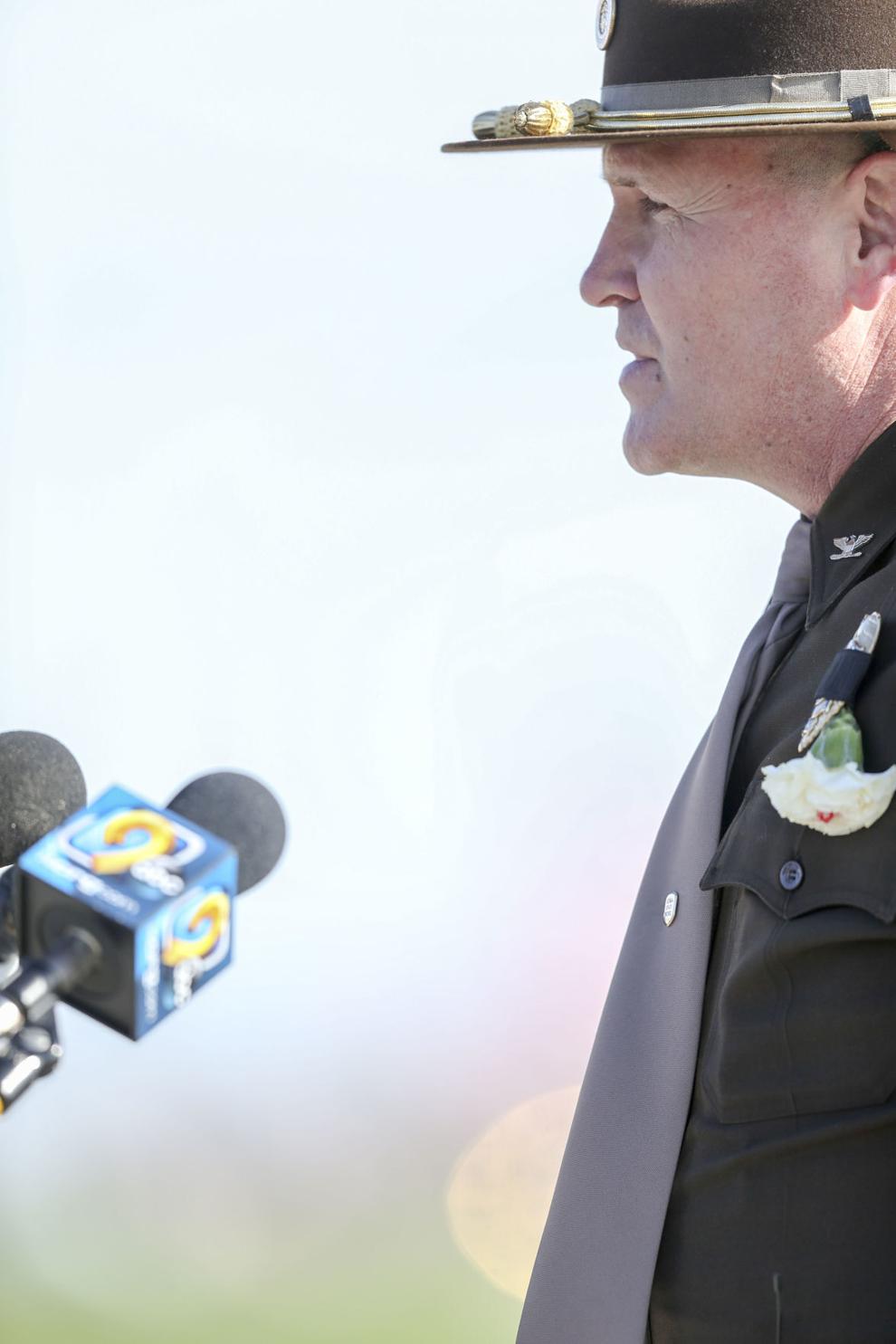 20210416_JIM_SMITH_FUNERAL_067.jpg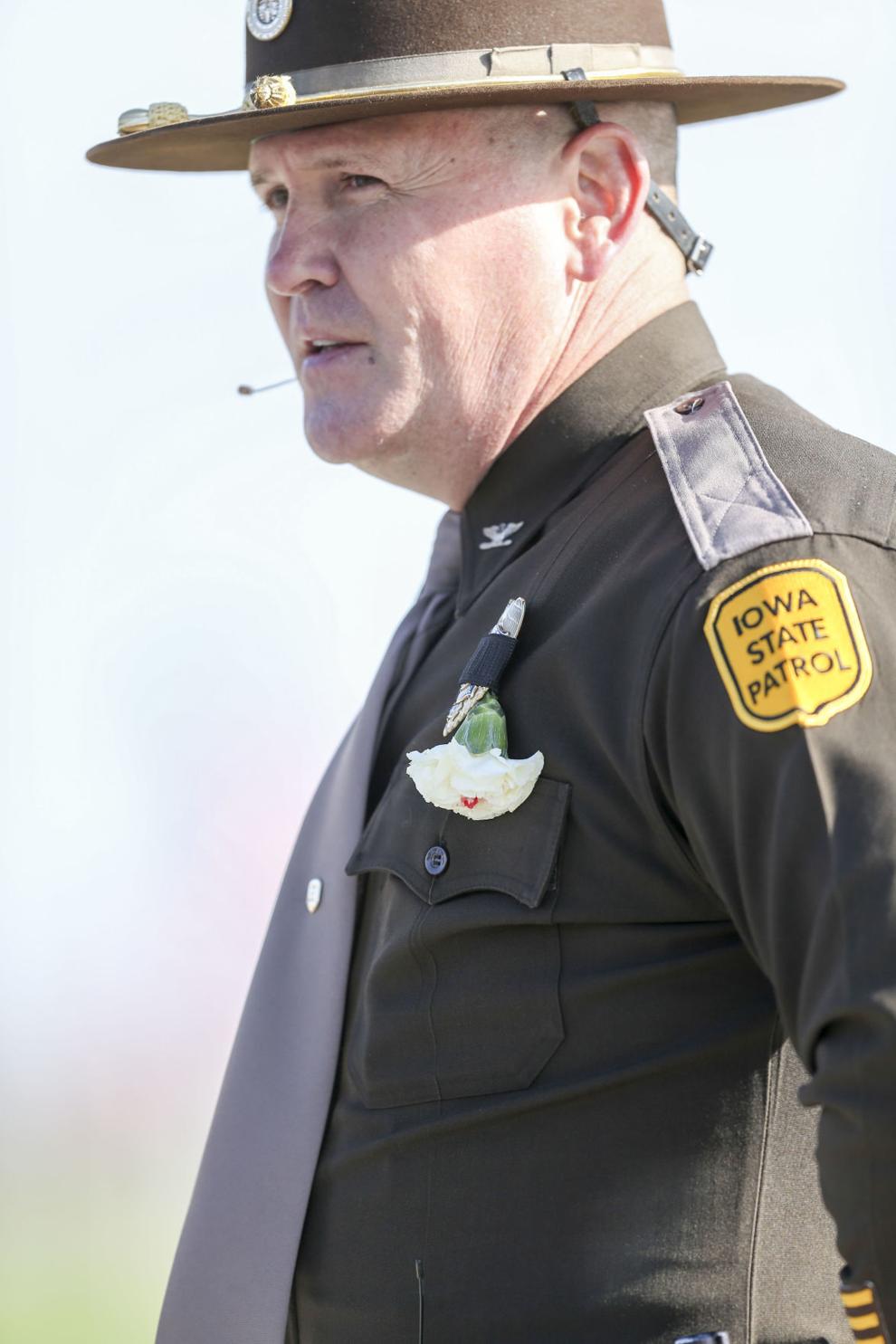 20210416_JIM_SMITH_FUNERAL_190.jpg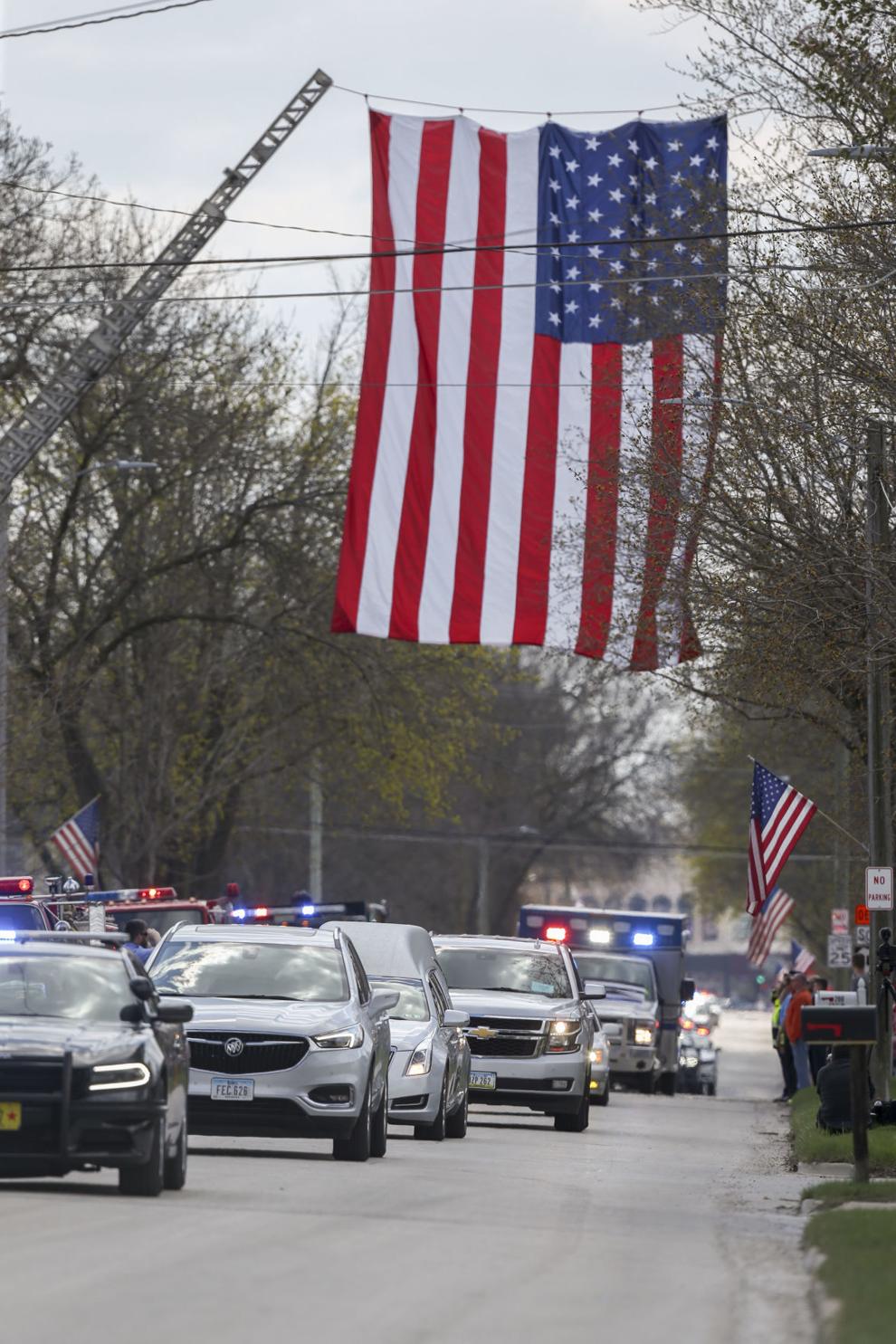 20210416_JIM_SMITH_FUNERAL_244.jpg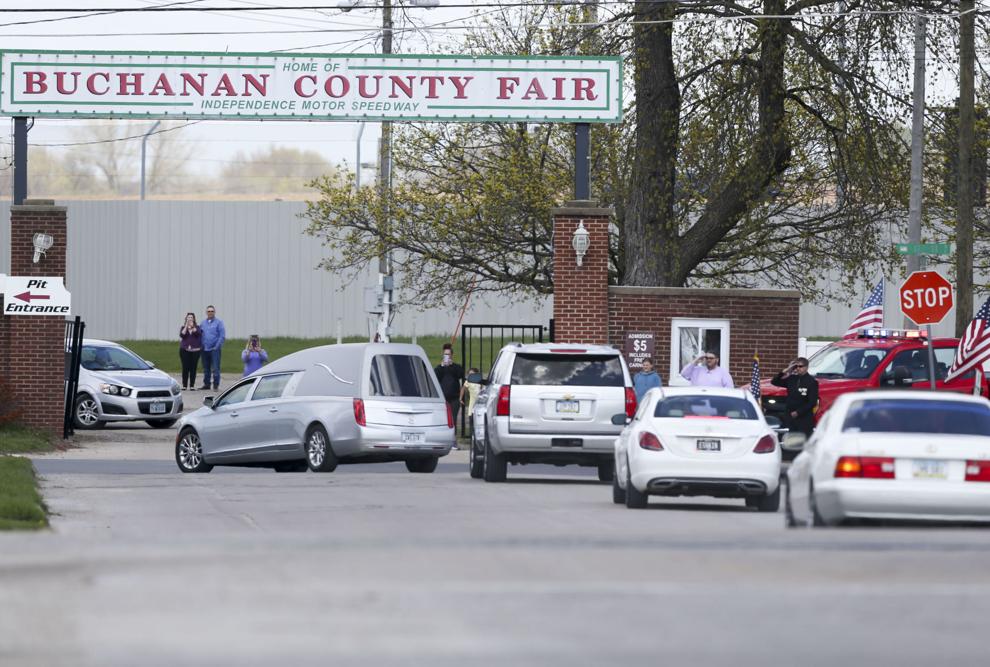 20210416_JIM_SMITH_FUNERAL_284.jpg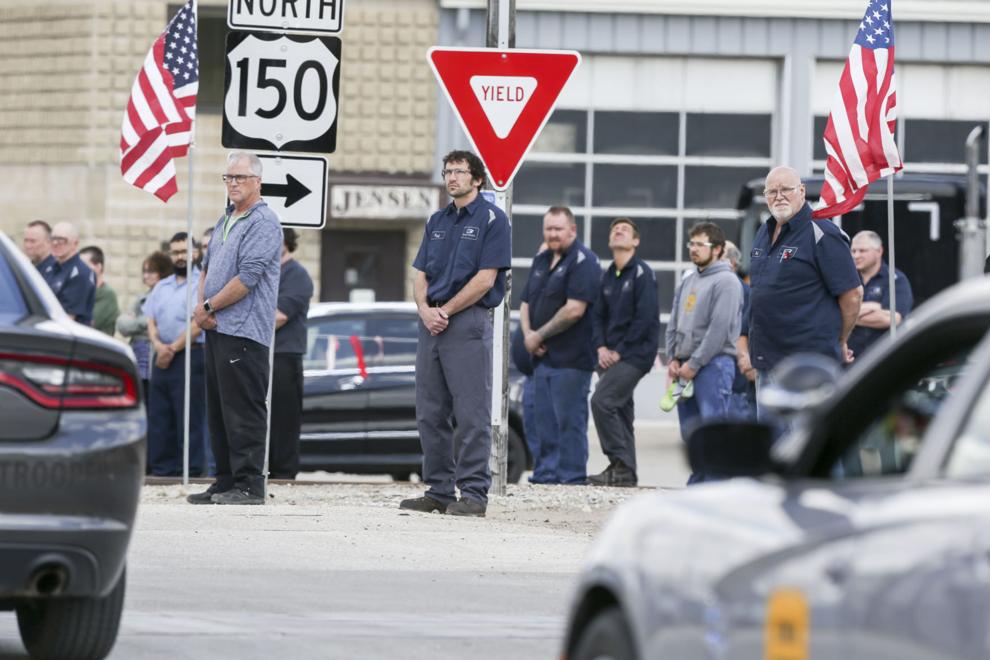 20210416_JIM_SMITH_FUNERAL_294.jpg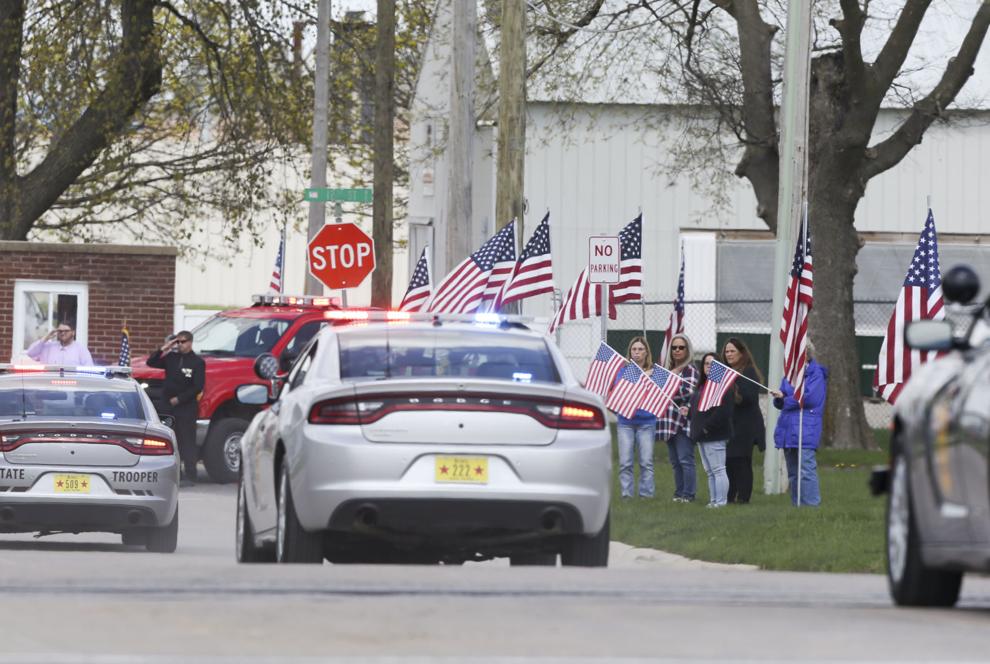 20210416_JIM_SMITH_FUNERAL_316.jpg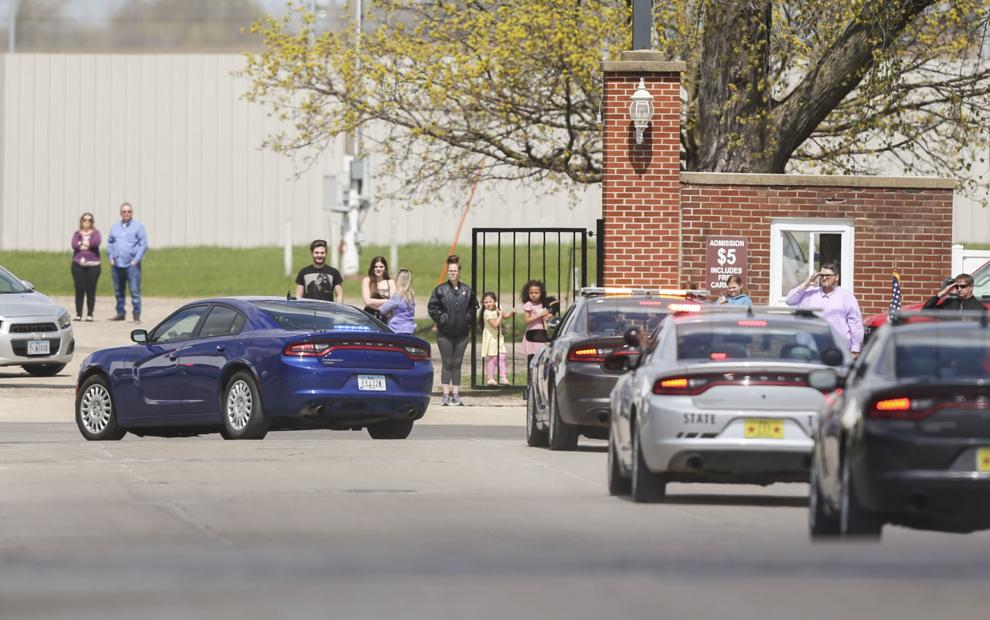 20210416_JIM_SMITH_FUNERAL_361.jpg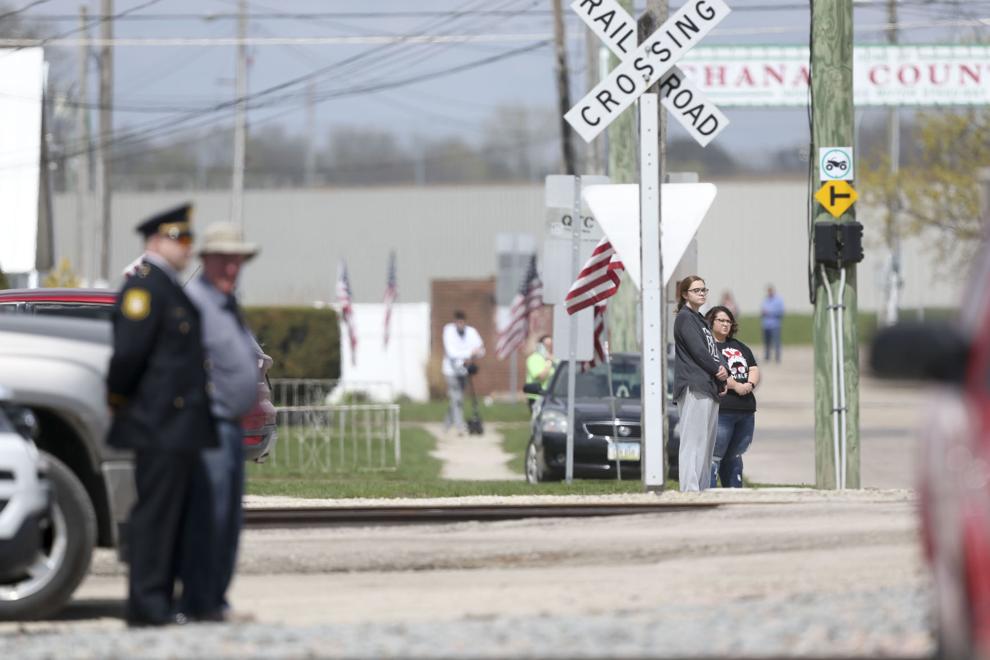 20210416_JIM_SMITH_FUNERAL_364.jpg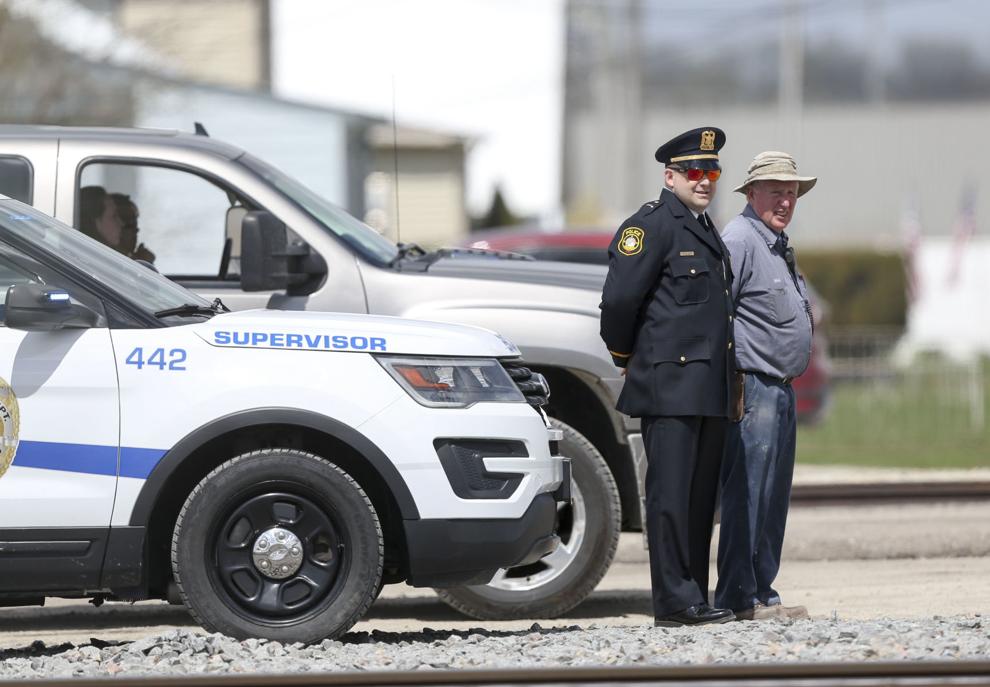 20210416_JIM_SMITH_FUNERAL_368.jpg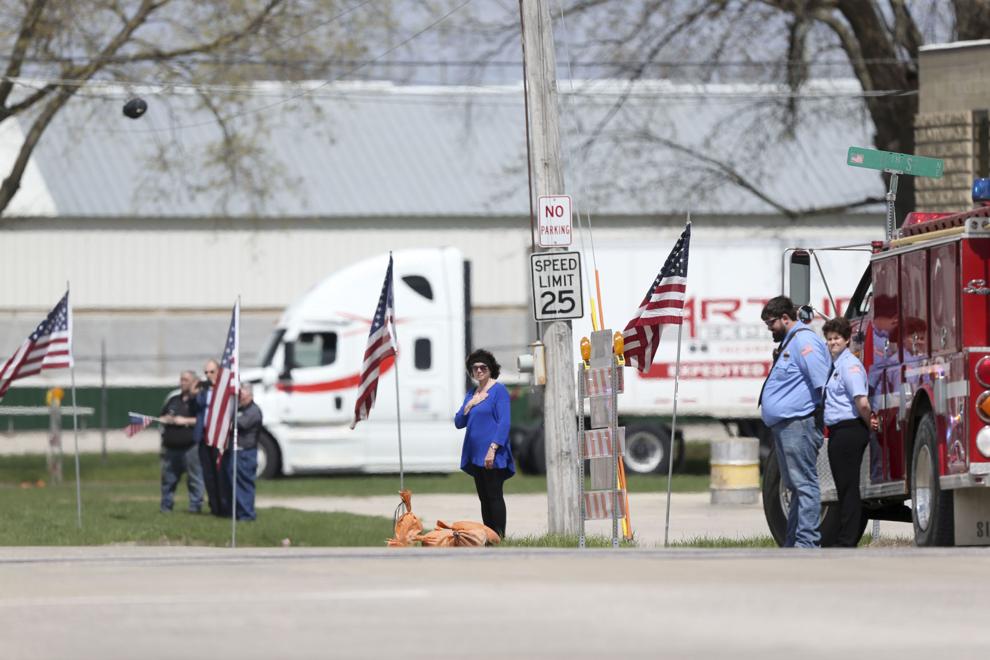 20210416_JIM_SMITH_FUNERAL_392.jpg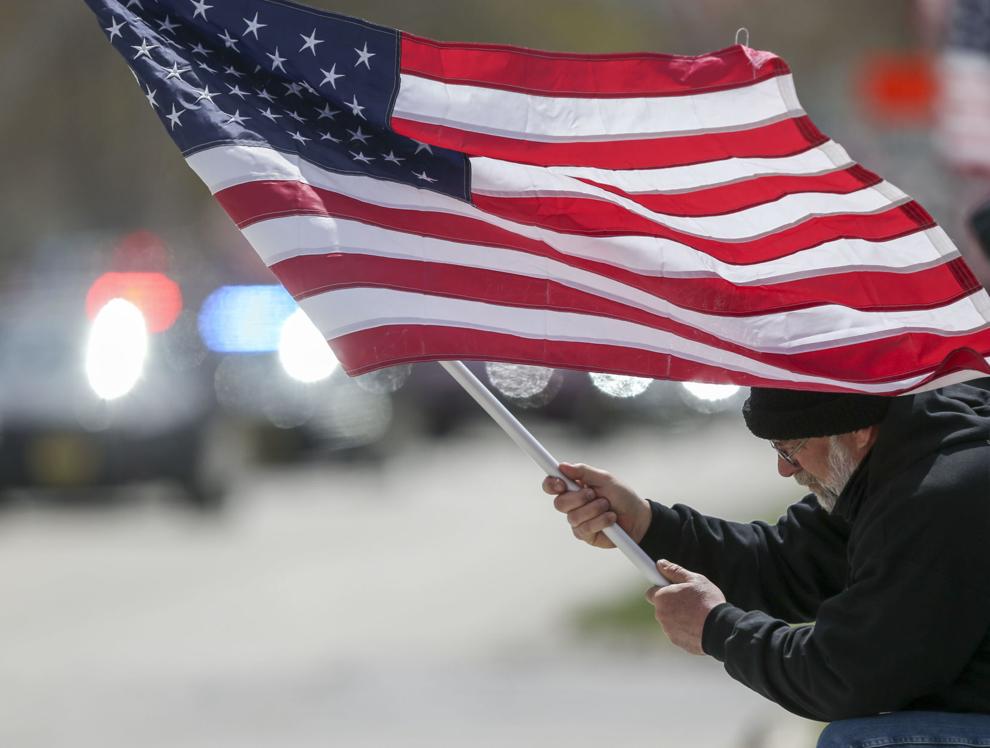 20210416_JIM_SMITH_FUNERAL_448.jpg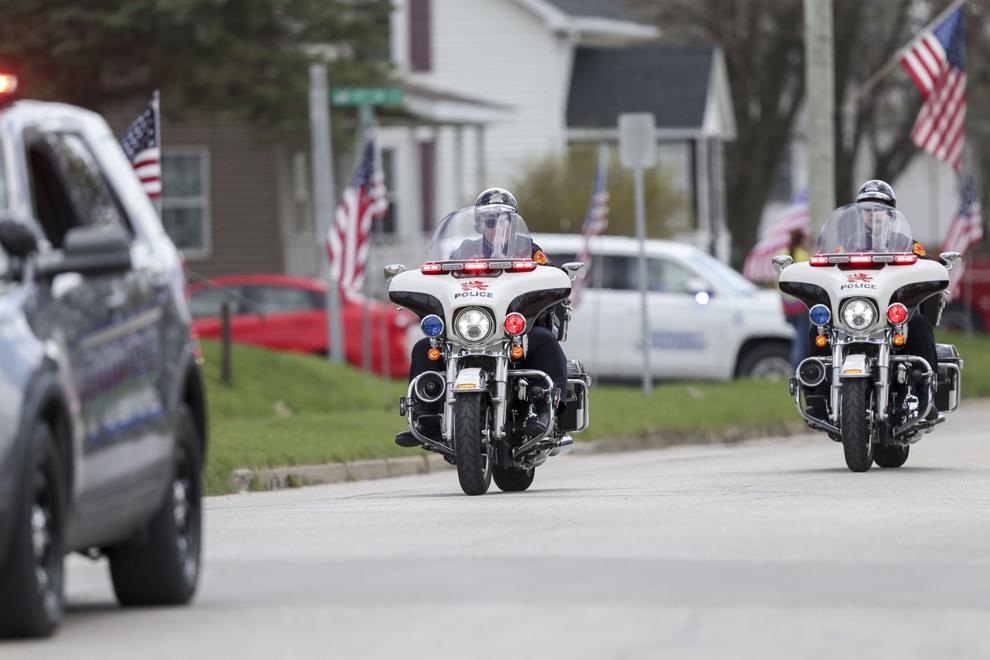 20210416_JIM_SMITH_FUNERAL_453.jpg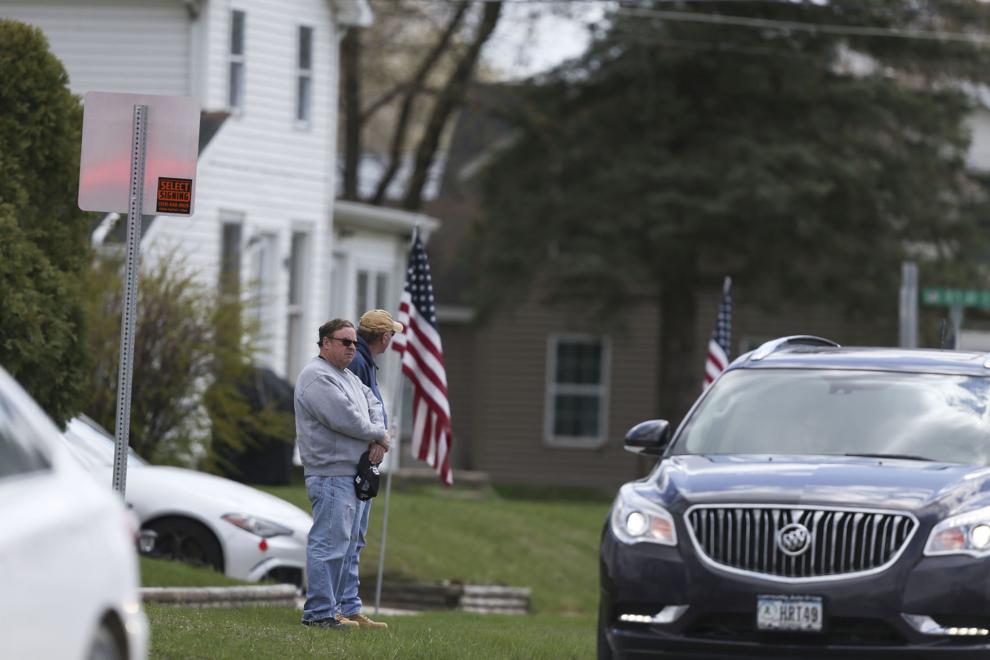 20210416_JIM_SMITH_FUNERAL_478.jpg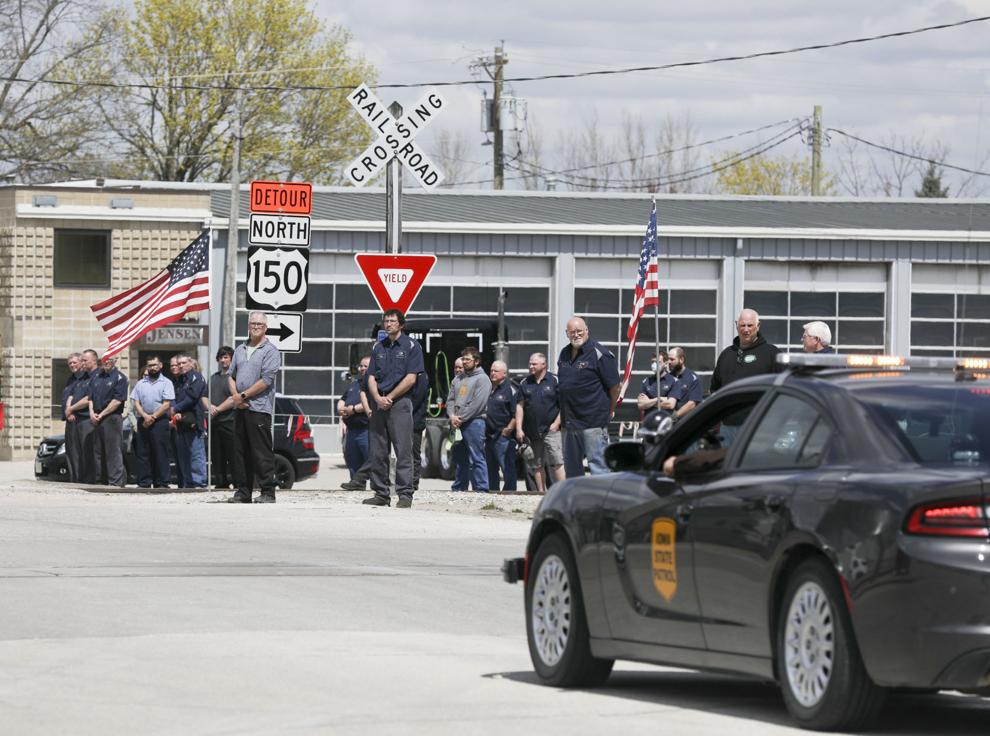 20210416_JIM_SMITH_FUNERAL_479.jpg