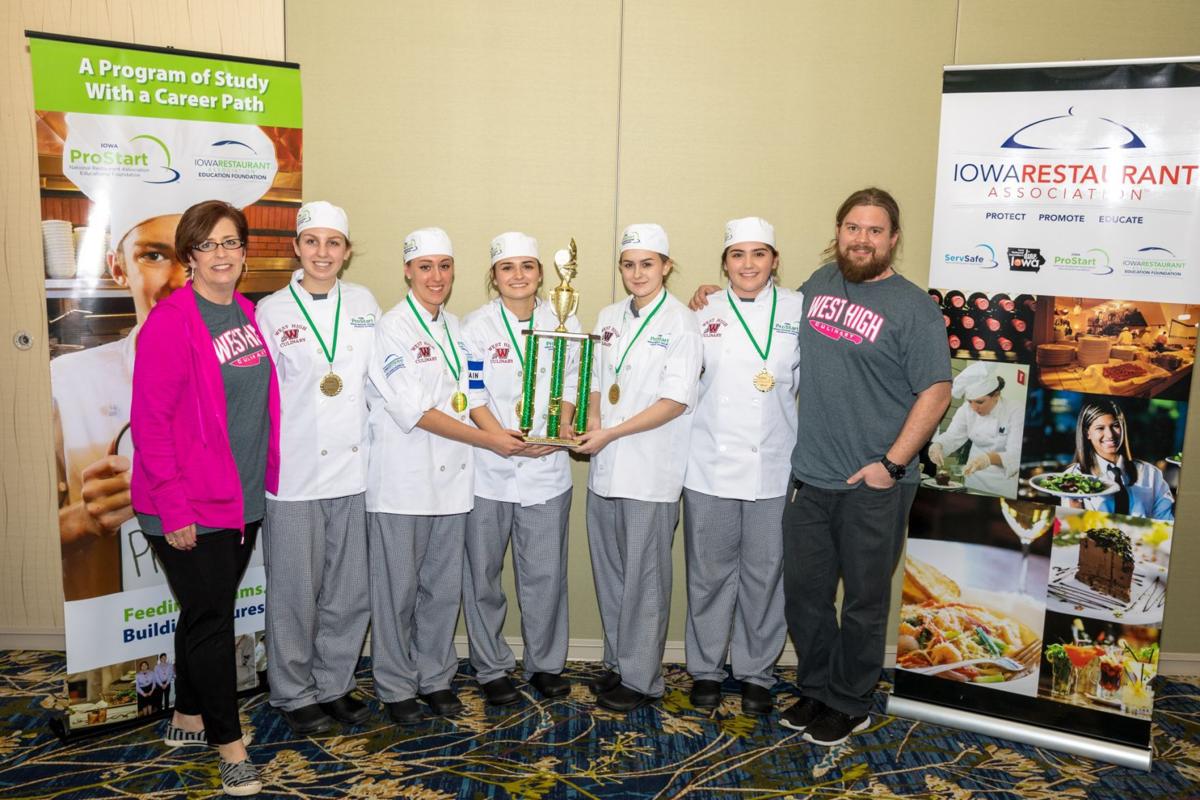 WATERLOO — West High School came out on top again at the state culinary championship.
The school's five-member team won the 2017 Iowa ProStart Invitational on Feb. 28 at the Iowa Events Center in Des Moines. The annual competition is hosted by the Iowa Restaurant Association Education Foundation.
West was crowned the champion for the third year in a row. Competing this year for West were Cailey Hall, Taylor Larson, Emily Reinertson, Bryn Shippy and Rayven Smith — three of whom were on the winning 2016 team.
The team will represent Iowa at the National ProStart Invitational in Charleston, S.C., April 28-30, where 400 students from across the country will compete for millions of scholarship dollars. Tracey Hulme is West's culinary arts teacher and the team's adviser.
In the state event, culinary teams were given 60 minutes to prepare a three-course meal using only two butane burners. Teams then presented their dishes to a panel of industry professional judges from across the state to taste and critique. Their cooking techniques, knife skills, sanitation and teamwork also were evaluated.
Runners-up in the culinary competition included second place Waukee High School and third place Burlington High School.
All participating high schools use the two-year ProStart curriculum.
It includes a national certification exam for students, which grants credits similar to the advanced placement model in other academic areas. It's equal parts entrepreneurial/management education and hands-on culinary arts training.
More than 1,900 schools and more than 100,000 students across the country use the program. There are 28 participating Iowa high schools involving more than 1,000 students.