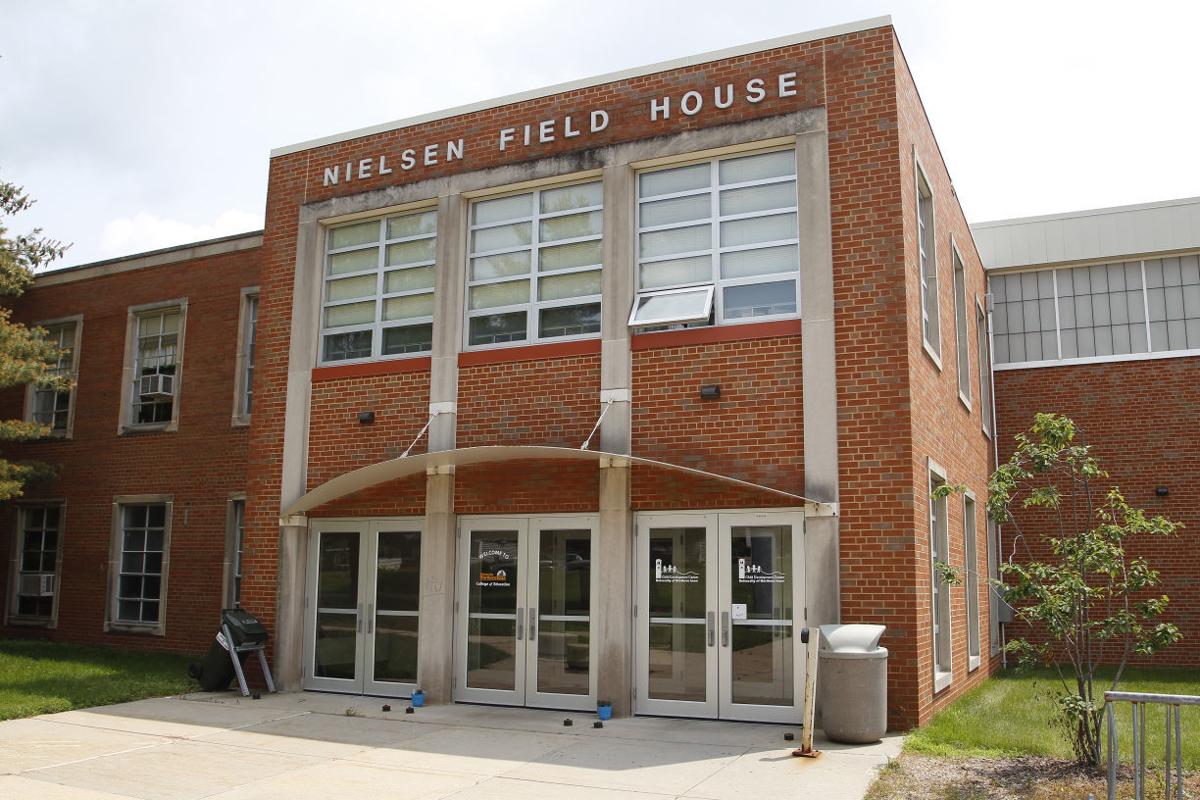 CEDAR FALLS — A planned upgrade to the Nielsen Fieldhouse is being expanded to provide space for the University of Northern Iowa's Army Reserve Officer Training Corps program.
The Iowa Board of Regents approved the project's expansion on its consent agenda during a Thursday meeting in Urbandale. Total budget grew by $750,990 to $2.7 million with the department of military science moving into the building along 19th Street between Hudson Road and Campus Street.
Currently, the facility includes a gymnasium, offices, a conference room and UNI's Child Development Center. The center, part of the College of Education, is a child care and instruction resource for the students, faculty, and staff. It is licensed for 92 children, according to information on UNI's website.
The fieldhouse was formerly connected to Malcolm Price Laboratory School, which was demolished after it closed in 2012. It is adjacent to UNI's outdoor track.
Originally, the project included constructing classrooms, offices, meeting spaces and a weight room along with renovating restrooms and relocating some offices. A board memo said those earlier plans were approved in February by the regents executive director, as allowed under board policies. Initially, it had a budget of $1.5 million, revised to $1.95 million in May before being revised again prior to the regents meeting.
"The department of military science's growth and the need for additional space for classrooms, fitness/training areas and locker rooms make this a good addition to the project," according to the board memo. ROTC and UNI's military science department are now located at the West Gym.
Construction costs are estimated at $2.16 million. Other projected costs include $181,836 for planning, design, and management and $157,000 for furniture and equipment plus $198,902 for a contingency fund. It will be paid for with investment income and general fund dollars.
The board's approval authorized UNI to proceed with construction, which is planned to begin next summer and be completed in the spring of 2021.
Also approved by the board were two University of Northern Iowa personnel appointments:
Jim Jermier as vice president for advancement and president of the UNI Foundation with an annual salary of $230,000.
Kristin Woods as interim associate vice president of enrollment management with an annual salary of $140,000.