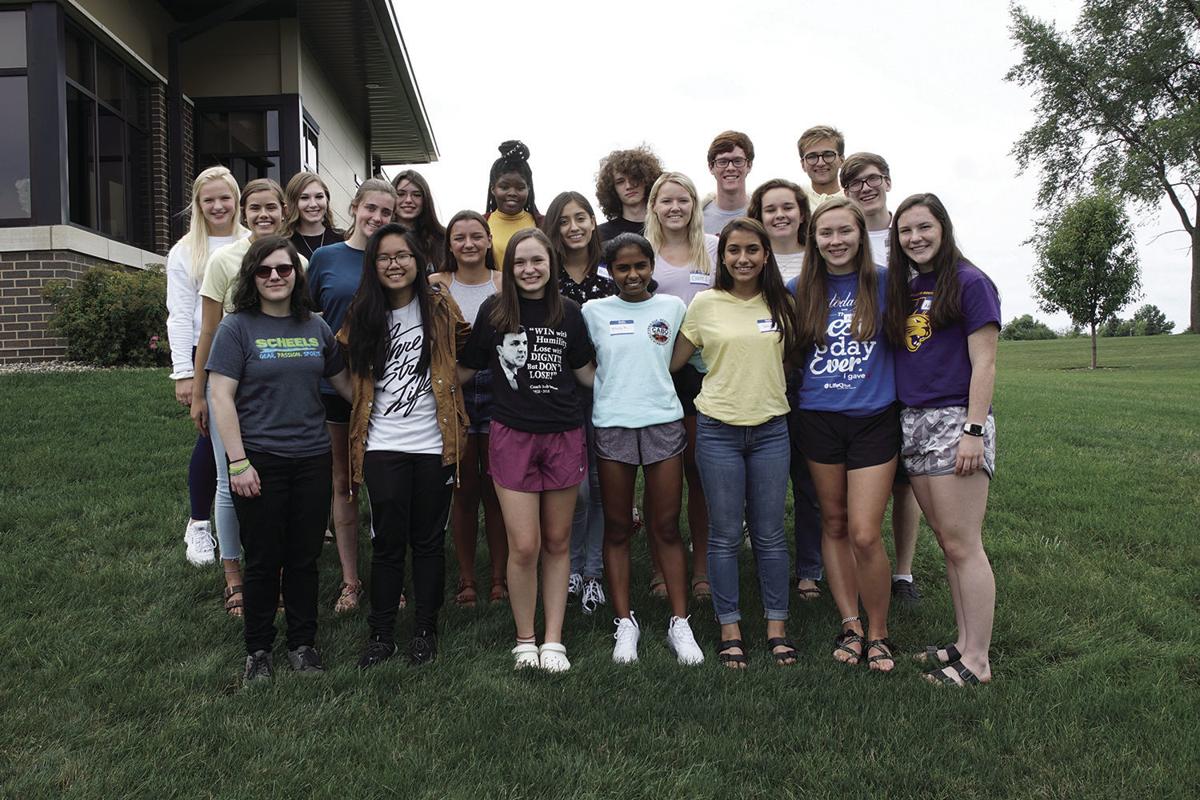 CEDAR FALLS — The Community Foundation of Northeast Iowa's Teen Trust program is celebrating 25 years for its 2019-20 season.
During the more than two decades, $233,723 has been granted to nonprofit agencies by Teen Trust and 570 youth have been engaged in student philanthropy through this program.
Each year, the students are entrusted with $10,000 to distribute to nonprofit programs and projects that address community needs and are within criteria that the students determine as priorities. Going into the 25th year of the program, this year's group of 24 teens from local high schools will have an increased amount of $15,000 to grant to nonprofits serving Black Hawk County.
You have free articles remaining.
The program started in 1994 with a grant from the W.K. Kellogg Foundation with the goal to prepare youth to be trustees of their communities by learning about and engaging in philanthropic activities. These activities empower and challenge high school students to address, identify and seek solutions to community needs while building a sense of social responsibility.
The group of teens is led by a student director, a local college student who organizes and guides the students' activities. Bekah Bass, a junior at the University of Northern Iowa, will serve as the Teen Trust student director for the second year in a row.
Members of the 2019-2020 Teen Trust Board of Directors are (*indicates officers): Koro Castillo, Mira Keeran, Ian Lewis, Sofia Muñoz, Ryan Westhoff* and Alex Williams from Cedar Falls High School; Claire Schaefer from Columbus Catholic High School; Harley Schley from Hudson High School; Tristen Prouse from Union High School; Meia Kearney Ledesma from Valley Lutheran High School; Caleb Borwig, Audrey Dillavou, Kaytlen Johnson and Brianna Nash* from Waterloo East High School; Sam Caughron, Edina Kuduzovic*, Matthew Loes, Anna McNally, Maianh Nguyen, Johana Pedro, Natalie Seemann, Zonish Tahir, Maya Winkel* and Kyla Wright from Waterloo West High School.
"The impact of the Teen Trust program is much more than the dollars these students grant each year," said Tom Wickersham, CFNEIA program director and Teen Trust staff adviser. "The youth who engage in this program are challenged to examine their community and participate in ways they can make a difference. It leaves a long-lasting impact on their lives."
The Teen Trust Board of Directors will meet in October to determine grant guidelines and grant application deadlines. For more information, go to www.cfneia.org/teentrust or contact Wickersham at 243-1356 or twickersham@cfneia.org.