WATERLOO — Waterloo Community Schools is looking inward to boost the number of racial and ethnic minorities in its teaching ranks.
With the help of a $300,000 grant the University of Northern Iowa received from the R.J. McElroy Trust in 2018, three people who already work for the district as paraeducators or other support staff have completed their degrees through the Teach Waterloo program. Minorities who work in a district school and already had at least an associate's degree or 60 hours of college credit qualified to participate and get assistance in paying for classes.
Two of the participants graduated during UNI's spring commencement. The third person, Dawn Boone, graduated in November. She was placed in a Lincoln Elementary School third-grade classroom and just finished her first semester of teaching Wednesday.
Her class was a combination of students returning to in-person learning after attending virtually during the first half of the year and children drawn from two other classrooms. But she's not done teaching for the year.
Starting June 14, "I will have 13 of my 18 for summer school," said Boone, which lasts six weeks. At this point, she expects to continue as a third-grade teacher at Lincoln next fall.
Another 12 district employees started Teach Waterloo last fall and are in the midst of earning UNI degrees, said Kingsley Botchway, chief officer of human resources and equity. The program is one piece of an effort to grow how many Waterloo Schools' employees are people of color, which also includes recruiting teachers from historically Black colleges and universities.
Officials are striving to increase that number because the majority of district students are not white. During 2019-20, that included 5,700 students – or nearly 55%, according to a breakdown on Waterloo Schools' website.
White students, the district's single largest racial group, accounted for 4,680 of its 10,380 enrollment. At 2,866, Black students were the second-largest racial group.
One in five Waterloo Schools' staff, or 20%, are people of color but a smaller share of those employees are teachers.
"Our current percentage is 6.88%, and that's the number of full-time minority teachers, or teachers of color," said Botchway. "We're currently the highest district in the state among UEN's with our staff of color."
The Urban Education Network includes the 19 largest districts in the state and the two closest in minority teacher percentages are the Iowa City and Des Moines school districts, which he said both have more than 6% teachers of color. Waterloo Schools wasn't always ahead of them.
"We made a lot of growth to catch up with other districts," said Botchway, starting with efforts under his predecessor, Bev Smith. "We really beat the pavement."
The district hopes to continue increasing the numbers. "Our goal is 15% in the next two years," he said.
However, there have been a number of difficulties in getting Teach Waterloo off the ground. Originally, 11 people started in the summer of 2018 – but eight of them were not able to finish the program.
"Family situations happened, other situations happened," Botchway noted. "The thing we learned is that we're talking about adults."
Unlike 18-year-olds heading to college right after high school, adults often have heavier responsibilities. Along with getting an education, they were still working for the district and may have been caring for families.
"It can be somewhat difficult and challenging," he said. As a result, changes have been made over time to focus more of the classes on times when school isn't in session.
"We've been a little more flexible with our staffing to allow individuals to leave work a little earlier," he noted, so they could get to UNI in time for classes. In addition, College of Education Dean Colleen Mulholland allowed for some courses to be taught at a district building during the past year to eliminate the need for Teach Waterloo students to travel to Cedar Falls after work.
Botchway said during the past year, the program has begun helping other district employees, as well. Two staff members who were taking education courses on their own at UNI have received financial assistance and were allowed to move to working part-time.
District officials have been willing to do that if the teaching degree being completed "aligns with a position that we need," he noted. Examples are special education, English language learner and Spanish language teachers. Botchway added, "That's really transformed our program and helped to diversify it, as well."
Boone said moving some classes to Waterloo and having others online due to COVID-19 restrictions allowed her to accelerate work on remaining academic requirements and complete her student teaching in the fall. She had been a family support worker at Irving Elementary School and student taught in the building.
Years before learning about Teach Waterloo, she had considered becoming a teacher. As an 18-year-old, Boone moved to the Cedar Valley from Cleveland, Ohio, in 1992 to babysit for her uncle's family. After taking a summer program at UNI's Center for Urban Education, she enrolled at the university that fall as an education major and later dropped out.
Eventually, she got an associate's degree at Hawkeye Community College in early childhood education and then earned a bachelor's degree in leisure services at UNI, graduating in 2001.
She was first employed by Waterloo Schools in 2005 as a paraeducator at Hoover Middle School. Boone also spent time working at East and West high schools and George Washington Carver Academy before moving to Education Service Center as a secretary for four years.
It was while setting up meetings for paraeducators about the Teach Waterloo program that she became interested in participating herself. To qualify, she needed to be working in a school. She was able to move to the Irving family support worker position.
"I had the drive," said Boone. "I knew in my heart this would be a golden opportunity."
Waterloo and Cedar Falls municipal bands through the years
061616tsr-waterloo-municipal-band-01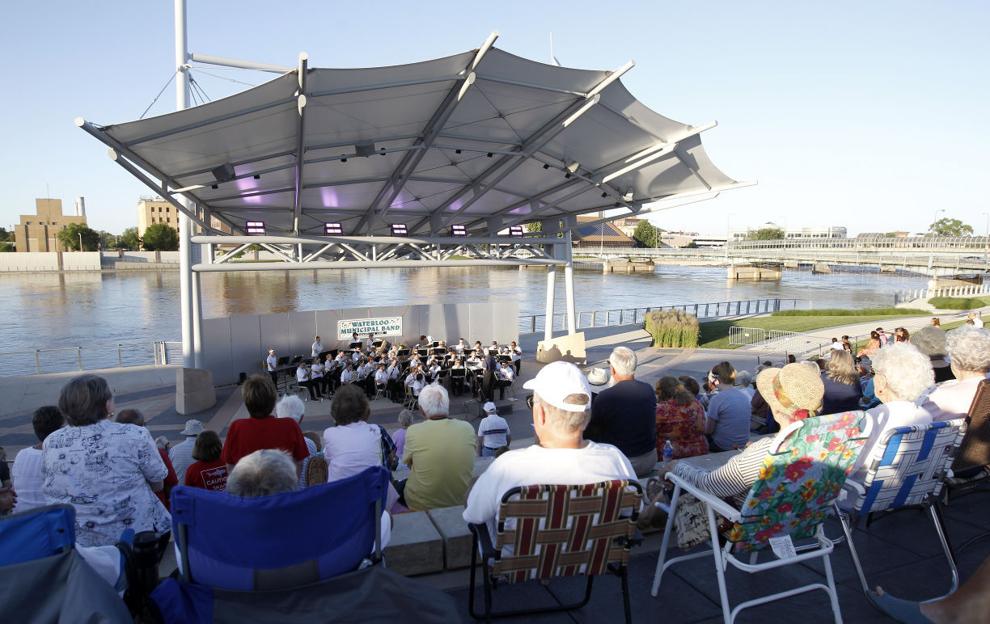 061618mp-John-Deere-100th-Anniversary-Celebration-23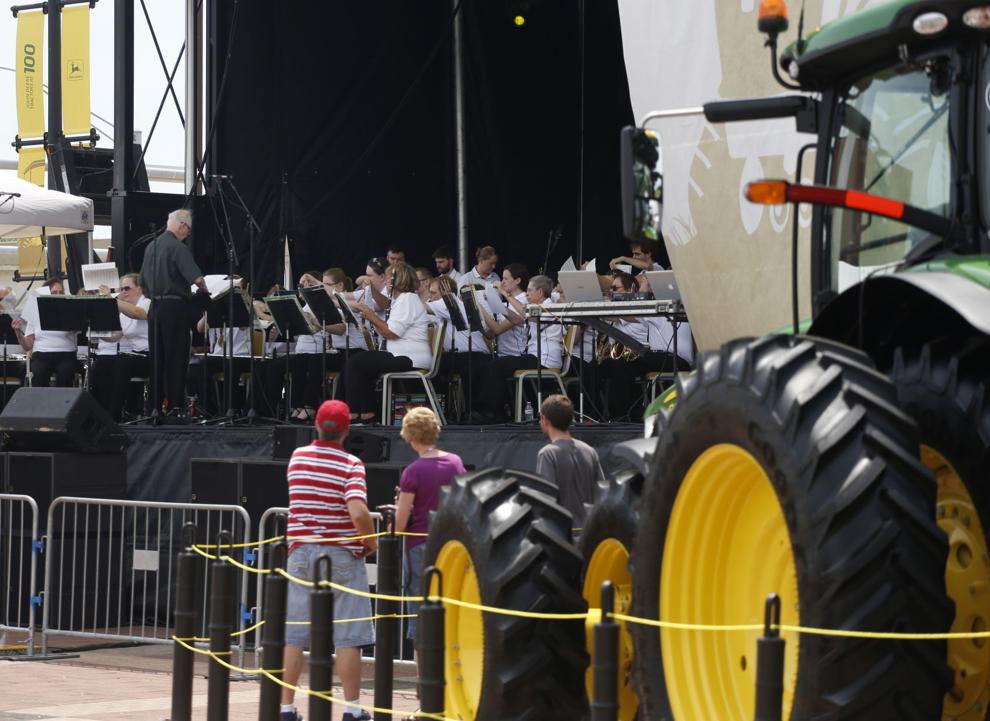 061616tsr-waterloo-municipal-band-05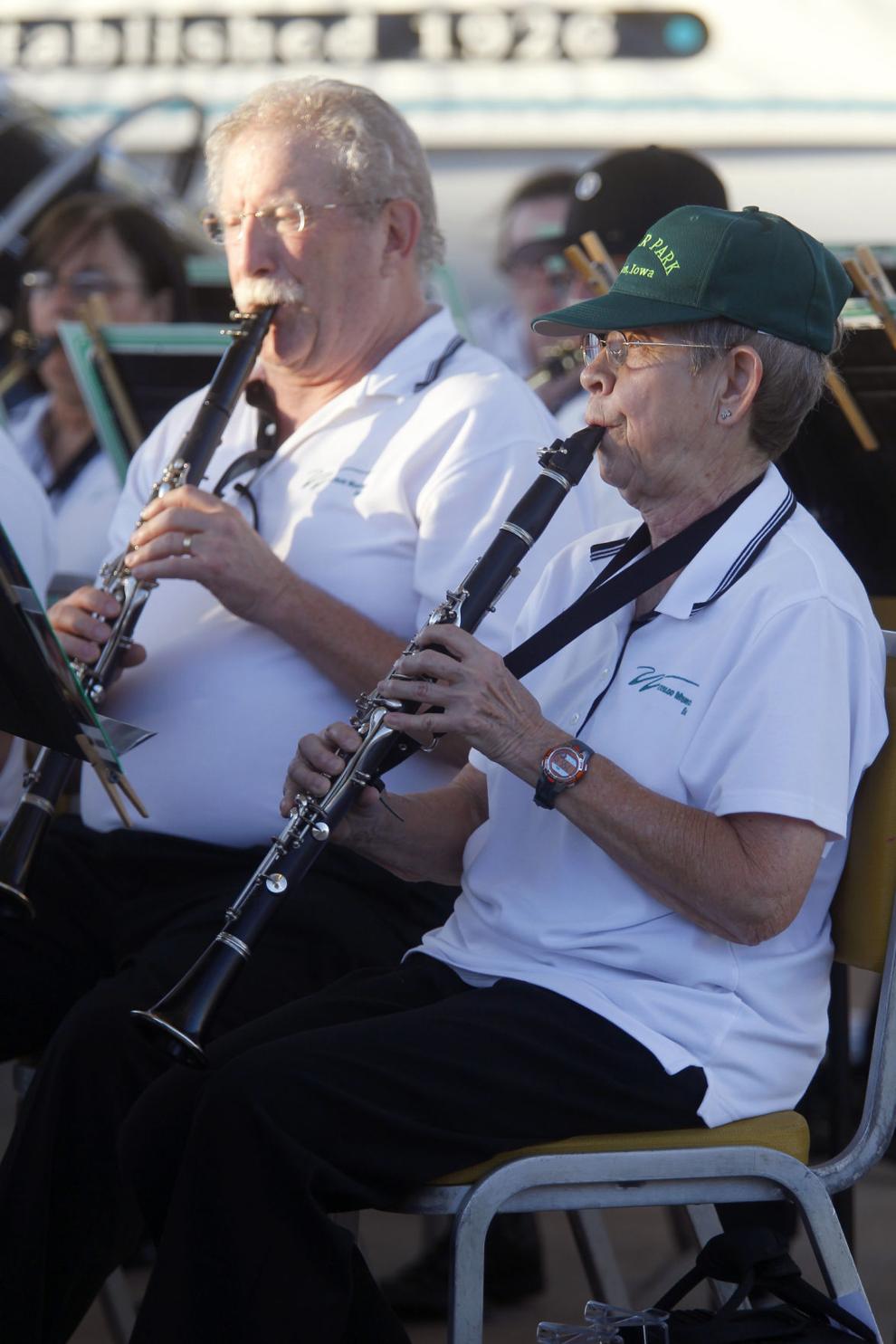 061616tsr-waterloo-municipal-band-04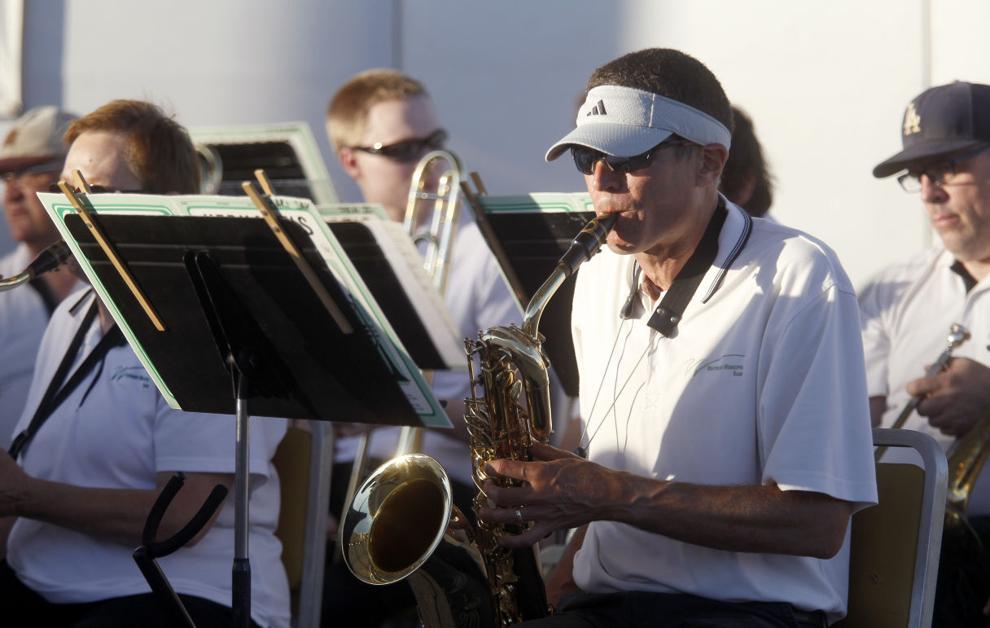 Cedar Falls Municipal Band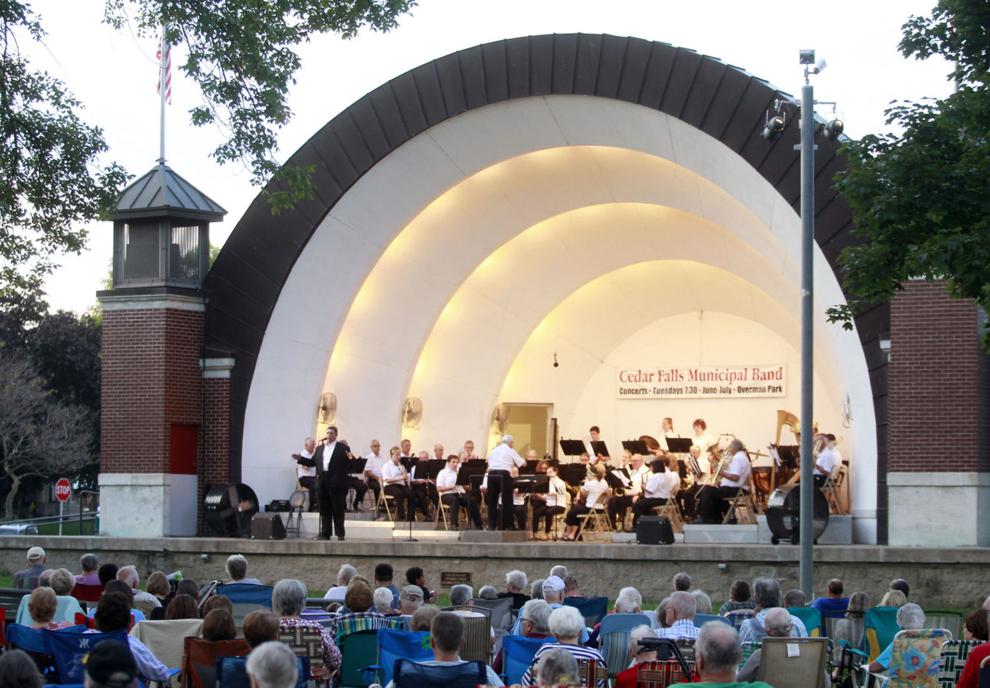 062417mp-Sturgis-Falls-parade-11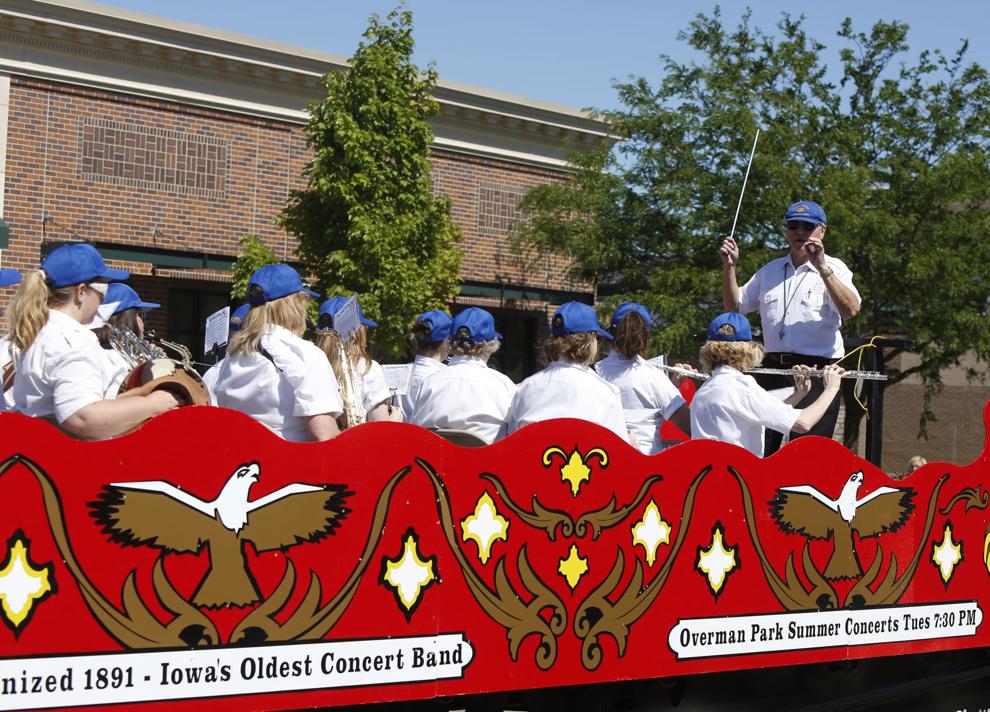 050716mp-CF-Beach-House-Opening-2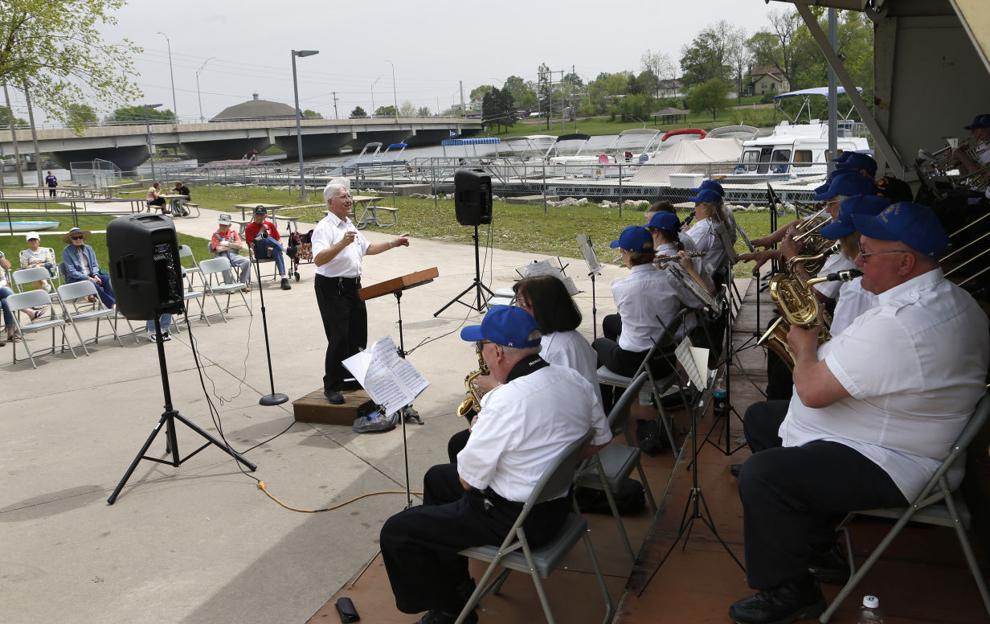 090715tsr-cf-municipal-band-01