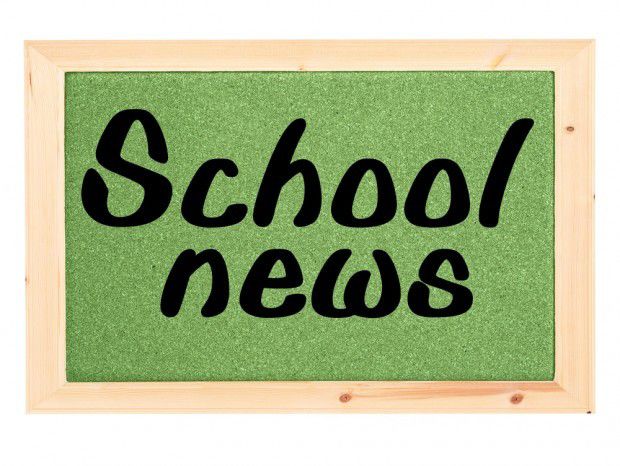 OELWEIN — A tornado touched down in Oelwein Saturday, but the community's school district took an even bigger hit the next day.
Oelwein Community Schools on Sunday announced the loss of a Wings Park Elementary student early that morning. Matthew Hampton, a third grader, died unexpectedly at his home in Hazleton.
Superintendent Josh Ehn said the cause of death is unknown.
While the Saturday evening tornado resulted in limited damage, Ehn noted that it displaced a couple families. He said Matthew's death following so closely after the natural disaster made it especially difficult for some.
"It's a lot for 9- and 10-year-olds to process," said the superintendent. "It's a lot for adults to process."
That the frightening events are happening in the midst of the coronavirus pandemic makes them even more challenging for children to work through. Schools and their staff are often involved in that effort and the Oelwein district has procedures to follow in the case of a student death.
"What do you do when it's during a pandemic and you're not allowed to see other people?" asked Ehn, suggesting it is a "loss of opportunity" to provide needed assistance. "These times have been extraordinary as we try and help kids."
A letter about Matthew's death posted on the district's website Sunday asked families to take on more of that role.
"In a normal situation we would be notifying students while at school and supporting them with all of our counseling resources," it noted. "As we are all understanding our new normal during the COVID-19 pandemic we are asking each family to partner with us to help share this sad news to Matthew's classmates, schoolmates, and friends."
Since the community began learning about the tragedy, Ehn said there has been discussion about it on social media as well as phone calls to a school counselor hotline.
"Matthew was a special kid," said Ehn. "He was well known in his class and in the building. The kids knew him and the staff knew him. He will be sorely missed."
Students have been invited to send "sympathies and support to the family." They can be reached at: Hampton Family, 1318 Lawrence Ave., Hazleton, IA 50641.
Obituaries in the Courier today, March 31, 2020
Death Notice: Ruby M. Danielson
HAMPTON — Ruby Marian Danielson, 86, of Hampton, died Sunday, March 29, at Franklin Country View Nursing Facility in Hampton. Memorial contributions may be given in her name to Iowa School for the Deaf, 3501 Harry Langdon Blvd., Council Bluffs, IA 51503. Private family services will be held. Burial will take place in the Elmwood Cemetery in Dike. Sietsema Vogel Funeral Home of Hampton is assisting the family, www.sietsemavogelfuneralhomes.com; (641) 456-3232
Terry Kuenning
July 5, 1939 - March 28, 2020
Terry was an asphalt layer, a cement finisher, a football player, a Navy Seaman- part of the crash and salvage team on the U.S.S Randolph, a deputy sheriff, a Licensed Clinical Social Worker, a cab driver, the director of a residential treatment facility, and a therapist. He taught his kids how to camp, chop wood, build fires, hunt, fish, drive, build igloos, make tennis ball canons, to respect all cultures and ethnicities, to always look out for those in need, to give generously and love deeply. He will be missed by all who loved him.
In lieu of flowers please consider a donation to your local food pantry
Death Notice: Tony Dean Allen
SUMNER — Tony D. Allen, 56, of Sumner, died Saturday, March 28, at Mayo Clinic St. Marys Campus in Rochester, Minn., of cancer. Due to the COVID-19 pandemic, private family services will be 10:30 a.m. Saturday, April 4, at St. John Lutheran Church in Sumner, with private family burial in the church cemetery, rural Sumner. The service will be on Facebook Live on Becker-Milnes & Rettig Facebook Page. Visitation will be Friday, April 3, from 11 a.m. to 9 p.m. at Becker-Milnes Funeral Home. Visitors must e-mail becker.jay1@gmail.com or call (563) 578-3451 to make an appointment for visitation. Friends may also email, call, text, send a card or set up a time to see the family in the future. Memorials to the family for later designation. Online condolences at www.beckermilnesrettig.com.
Robert 'Bob' Greiner
TRAER – Robert (Bob) Paul Greiner, 87, of Traer, died Friday, March 27, at Finley Hospital in Dubuque of complications due to Alzheimer's.
He was born Nov. 4, 1932, on a farm near Floyd Crossing, son of Paul and Magdalen Greiner. Robert grew up on a farm in the Dinsdale area and played in the 1950 Iowa High School Basketball tournament. Robert spent two years in the Army and was a Korean War veteran based in Fort Lewis, Wash. In 1958, he married Edith Swift. Robert farmed with his two brothers. In 1998, he and Edie started spending the winter months in Mesa, Ariz. In 2016, they moved to Traer.
Survivors: his wife; his children and grandchildren, Rick and Donna their family Lauren, Kyle and Erin; Brenda and her son Mitchell; Rhonda and her family Myles, Madison (Nathan), Douglas and Denise; Craig and Laurie their family Blake, Zachary and Adam; brothers, Russell and Anita, and Kenneth (Bud) and Teri; a sister, Carol and Wayne Sedlmayer; many nieces and nephews and cousins.
Services: Due to the Covid 19 virus, there will be no services at this time. A celebration of life will be held at a later date. Send condolences to 798A Wilson St. Traer, IA 50675. Overton Funeral Home, Traer, is assisting the family, (319) 478-2775; www.overtonservice.com.
Bob's passion was walleye fishing. One of his biggest joys was taking family members and friends fishing. Bob took walleye fishing to a near professional level as most can attest that they fished with Captain Robert loved spending time with family and people. RIP dear loved one.
Concerned about COVID-19?
Sign up now to get the most recent coronavirus headlines and other important local and national news sent to your email inbox daily.