WATERLOO — President Mark Nook came to a forum Thursday prepared to talk about the University of Northern Iowa's efforts to invest in the success of communities of color across the Cedar Valley.
He was armed with statistics about how the overall number of minority faculty and staff have grown in recent years as the corresponding white employees declined. He presented comparisons of minority student performance at UNI and similar institutions.
He talked about equity and admitted "we know we're not there."
But the mostly Black crowd at Jubilee United Methodist Church, many with ties to the university, wanted something more from Nook.
Robert Welch, who left UNI in 2020 after about two years there, accused him of "being presidential" in his answers to people's questions.
He asked to "have some genuine candid conversation (about) why you really think Black people are leaving UNI.
"What we want to hear from you is some truth," said Welch, who is executive director of the Tri-County Child & Family Development Council. "We want to hear we're screwing up and we don't support Black people — and you don't."
Nook had tried to make the case that the university was striving to change that.
"I really am hopeful with what's happening with the president's advisory board," he said in response to an earlier question. The diverse group focusing on inclusion and social justice has been active for a year and sets its own direction while looking at areas like budget, curriculum and staffing.
"What we really need to do is change the culture," Nook added. "We've got to change the culture from the ground up, and it's going to take time."
He also noted the committee that recently led the search for a new provost included 50% racial minorities in an effort to bring greater diversity to the process.
Nook said it is important to talk with employees, including racial minorities, about their experience when they leave the university.
"We do hear often that climate is an issue, that they don't feel supported," he said.
Still, Nook said UNI is making progress at recruiting and retaining students and staff of color. "We're growing the percentage, it's increasing. It's not increasing fast enough."
Lori Dale, who works at UNI's Center for Urban Education, said there is a specific role in this for Nook and his white, male advisers who were in the room.
"My question to you all: As a white man what are you willing to learn to create a safe space?" she asked. "My point is it's not a safe enough space for people to speak their truth."
Robert Smith, UNI-CUE's executive director, emphasized that partnering with the Waterloo community is key for the Cedar Falls university in achieving diversity, equity and inclusion. "We've got to get it right and then we've got to hold the university responsible," he said.
Jamie Butler Chidozie, executive director of the Center for Multicultural Education and a member of the advisory group Nook mentioned, said there is plenty to be addressed at UNI.
"We have issues with individuals and departments on campus," she said. "We do not have a systemic way of addressing diversity, equity and inclusion."
Chidozie expressed hope that the advisory group's work would spur development of a plan to do that.
UNI grad student wheat pastes murals in downtown Cedar Falls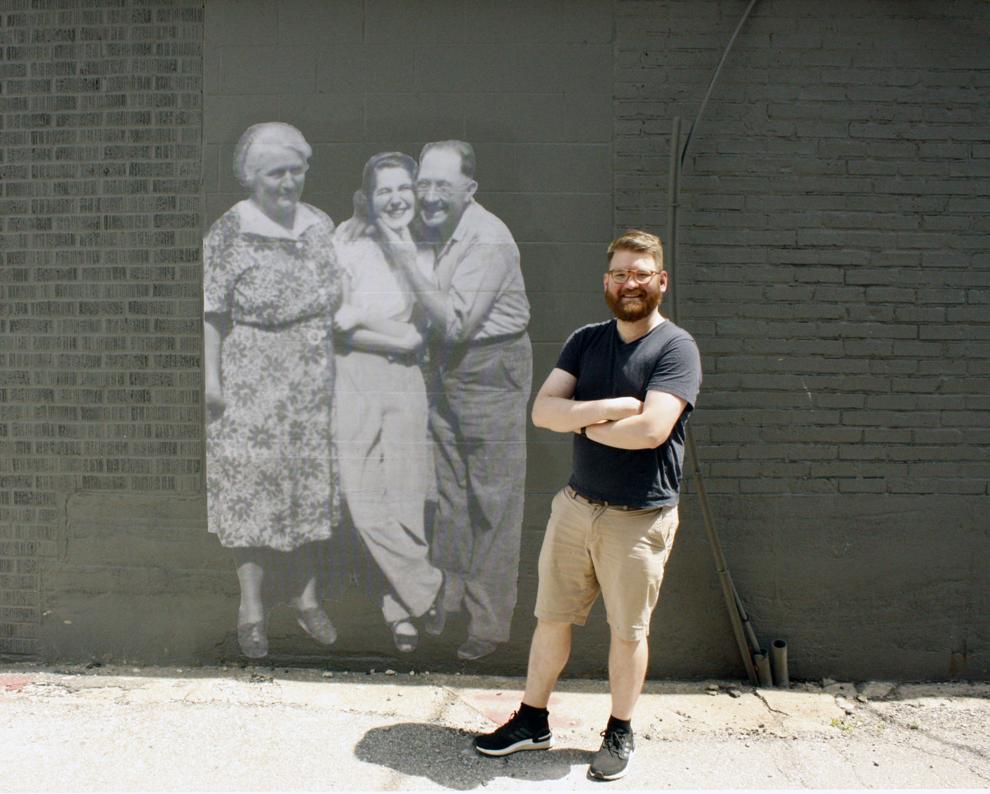 Cedar Falls murals
University of Northern Iowa graduate student Isaac Campbell stands in front of a mural Thursday in downtown Cedar Falls.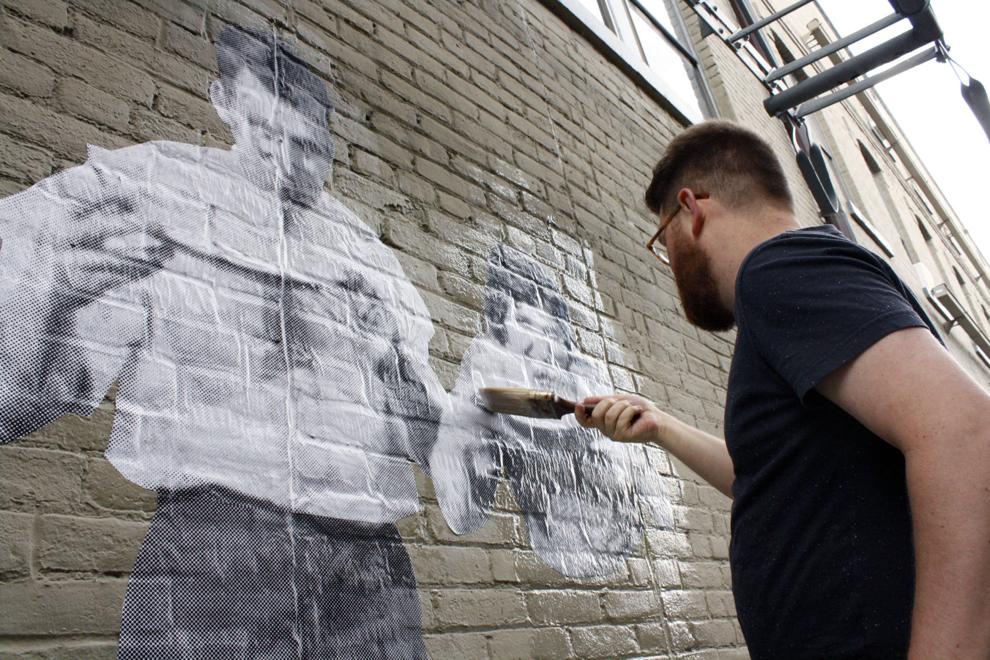 050621kg-murals-2
Isaac Campbell uses wheat paste to apply photos from the Fortepan Iowa database onto brick buildings Thursday in downtown Cedar Falls as part …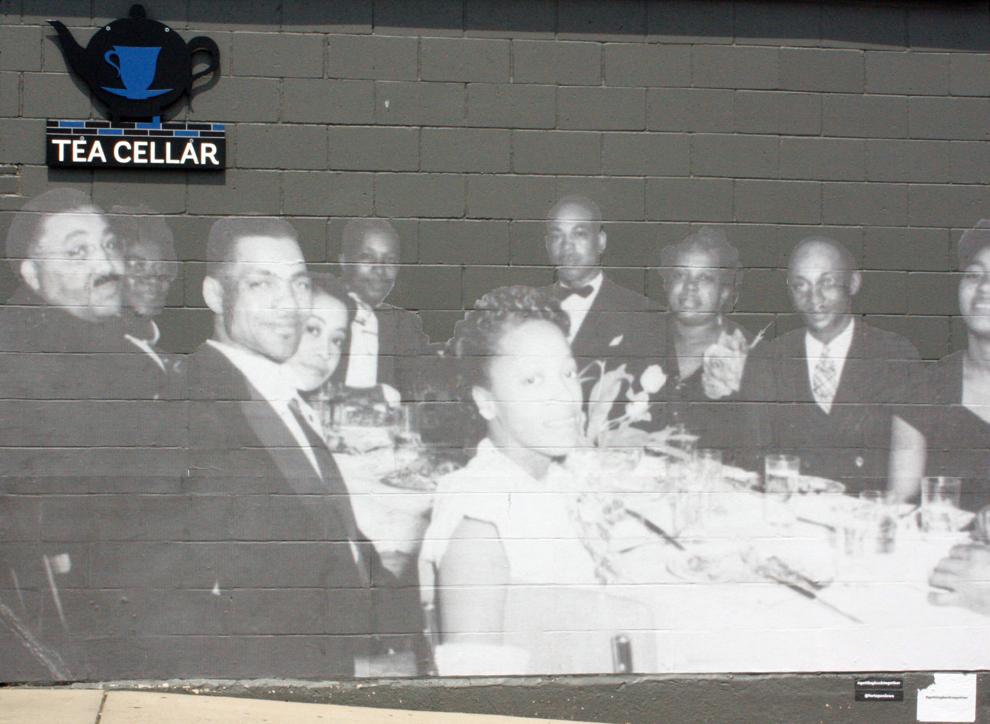 050621kg-murals-3
A photo of Jesse Cosby of Waterloo is displayed at the Tea Cellar on 209 State St. in Cedar Falls.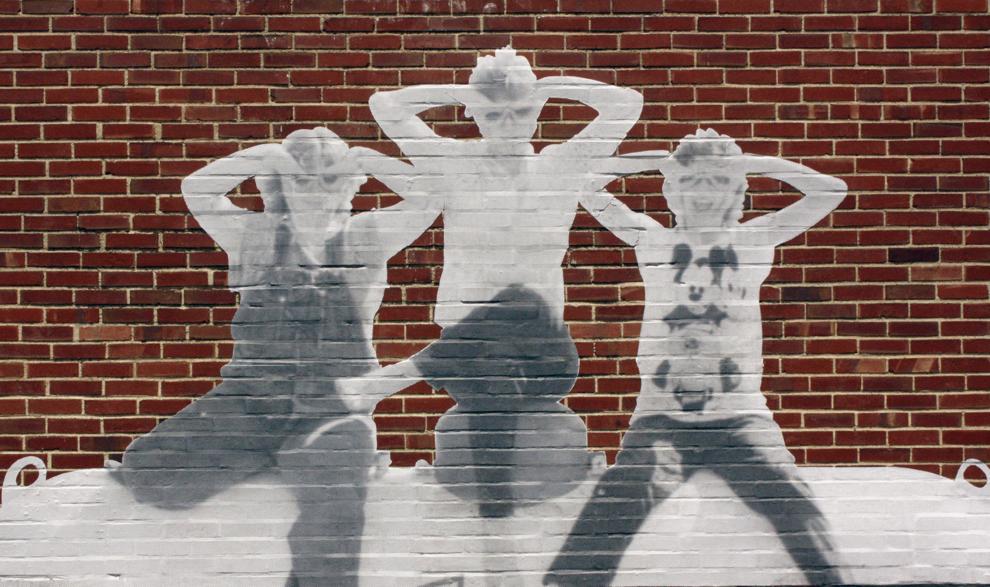 050621kg-murals-4
A photo from the Fortepan Iowa database is wheat pasted onto the exterior of Braceability at 115 E. Second St. in Cedar Falls.