WATERLOO — Pulitzer Prize-winning journalist Nikole Hannah-Jones is launching a free, community-based after-school literacy program in her hometown with the help of local educators.
The 1619 Freedom School will begin serving fourth- and fifth-graders in Waterloo Community Schools this fall. It will focus on students at Dr. Walter Cunningham School for Excellence, Waterloo's most segregated elementary building, and low-income students from other schools across the district. About 30 students with low reading scores will be served initially.
"We're going to do a soft launch starting in October at Cunningham with a small number of students," said Hannah-Jones, a West High School graduate. The full program opens in January at the historic downtown Masonic Temple. Plans are already in the works for a second location in the community center at All-In Grocers, a Black-owned store set to open in 2022.
"We will accept any student who has a need up to our capacity. We don't discriminate based on students' race," she noted. Through test scores, "we know that the overwhelming need is for Black students."
Students will remain in the program as long as needed and additional children will be enrolled each year.
Hannah-Jones is a New York Times Magazine investigative reporter who won a Pulitzer Prize for her work on the 1619 Project, which reframed U.S. history to value the extreme sacrifices and contributions of Black Americans. Its publication marked the 400th anniversary of a ship's arrival in August 1619 that brought the first 20 enslaved Africans to Virginia.
She is currently in Waterloo for some filming of the 1619 Project documentary series that will air on the Hulu streaming service and ABC TV.
The curriculum's focus "is teaching literacy through Black history," but Hannah-Jones explained that doesn't need to deter any students from enrolling. "We believe that all children benefit from learning Black American history because that's American history."
It was custom-designed by educators from Georgetown University's Program in Education, Inquiry, and Justice and the University of Missouri's Carter Center for K12 Black History Education. By 2022, the curriculum will be made available for free to anyone in the country wishing to use it. 
"The 1619 Freedom School is built on the understanding that for a people for whom it was once illegal to learn to read and write, education is a revolutionary act," said Hannah-Jones. "A quality education has been the key to my success and I wanted to give back to the community that raised me and to the children whose opportunities may be limited but who have potential that is limitless. Through this school, we will provide our students the type of education and support they have always deserved."
Its name "marks the birth of Black America," a news release notes, and the legacy of the free community schools launched by the Student Non-Violent Coordinating Committee during the 1960s Civil Rights Movement. They were created to educate Black youths on their history while empowering them to fight oppression with the goal of achieving social, political and economic equality.
Not 1619 Project
Hannah-Jones emphasized that the program "has nothing to do with the 1619 Project at all." The project has been a target of conservative critics, who question its historical accuracy and tie it to the concept of critical race theory, an academic framework for analyzing racial inequalities.
"We're not teaching critical race theory," she said, and the "1619 Project is not teaching critical race theory." Hannah-Jones added that she is "completely unconcerned" about what critics might say about the privately funded effort.
"Parents will opt into the program if they believe in what we're doing," she said. "And if they don't, they won't. I don't understand how one can criticize an effort to help children to become more literate and excel academically."
Hannah-Jones said the backers have made multi-year commitments and "we have enough funding to operate at this point for a few years." Fundraising efforts will continue to ensure the long-term operation of the program. 
Helping her lead the effort is a steering committee with deep ties to the community:
Sheritta Stokes, a 20-year veteran teacher in the Waterloo Schools with a track record of greatly improving students' reading and literacy skills. She will serve as the program's director.
Joy Briscoe, the talent and outreach specialist for Waterloo Schools.
Lori Dale, adviser with the Educational Talent Search program at UNI's Center for Urban Education.
Sharina Sallis, community relations manager for CUNA Mutual Group.
Along with Stokes, there will be at least three other certified teachers and student volunteers from the education, literacy, and library programs of the University of Northern Iowa and Hawkeye Community College. 
"The plan is to have an educator to student ratio of 5-to-1," said Hannah-Jones. "The small group instruction is going to be critical for the success of the program. It just allows students to get the intense instruction that they need."
That help is especially needed for Waterloo Schools' Black students. According to data collected by ProPublica, the average Black student in the district is more than two grade levels behind the average white student. In addition, Black children account for 26% of the district's students but only 13% of those labeled gifted.
District supportive
"We're completely independent from the Waterloo Schools," said Hannah-Jones, "but from the beginning we've been in conversation with the schools" in order to better serve district students. Even that level of partnership has become "a bit more challenging" after an Iowa bill that bans the teaching of so-called divisive concepts was signed into law in June.
"There are concerns about whether there would be some negative reaction from the state if the Waterloo Schools were seen as an official supporter of the school," she noted.
Kingsley Botchway, chief officer for human resources and equity, said the district is supportive of the effort and its focus on low-income and black students.
"That's an area that we want to see growth, so we're grateful for the 1619 (Freedom School) stepping in and providing extra resources," he said.
Hannah-Jones described the program as "an intervention" for those academically struggling students. Across the country, she added, "real literacy instruction ends after the third grade." However, students who will be enrolled still have a huge "need for strong literacy instruction."
Botchway noted that Waterloo Schools does provide literacy services for its students across all grade levels. It begins with phonetics plus comprehensive listening and speaking instruction in the preschool and the early grades and continues with age-appropriate learning as students progress through elementary, middle and high school.
Tax-deductible donations are being sought to support general operating expenses or to buy books for the school. Book donors will be acknowledged on the school's website and in nameplates on their sponsored bookshelf at the school. A home library will also be provided for every student in the program.
Collection of Waterloo East vs. Waterloo West volleyball photos
090121-jrn-east-west-vb-1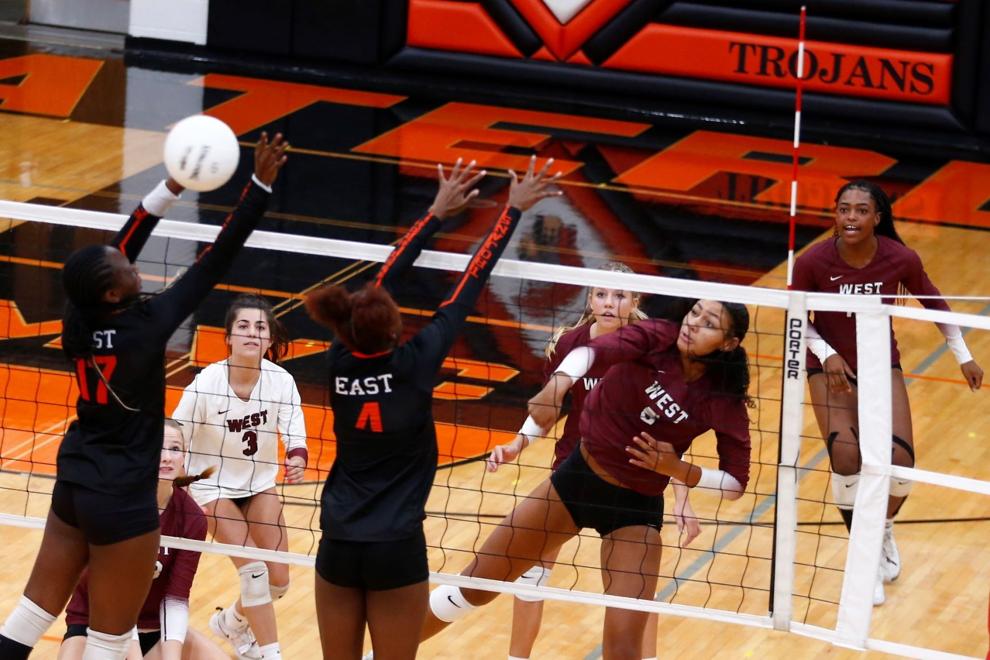 090121-jrn-east-west-vb-2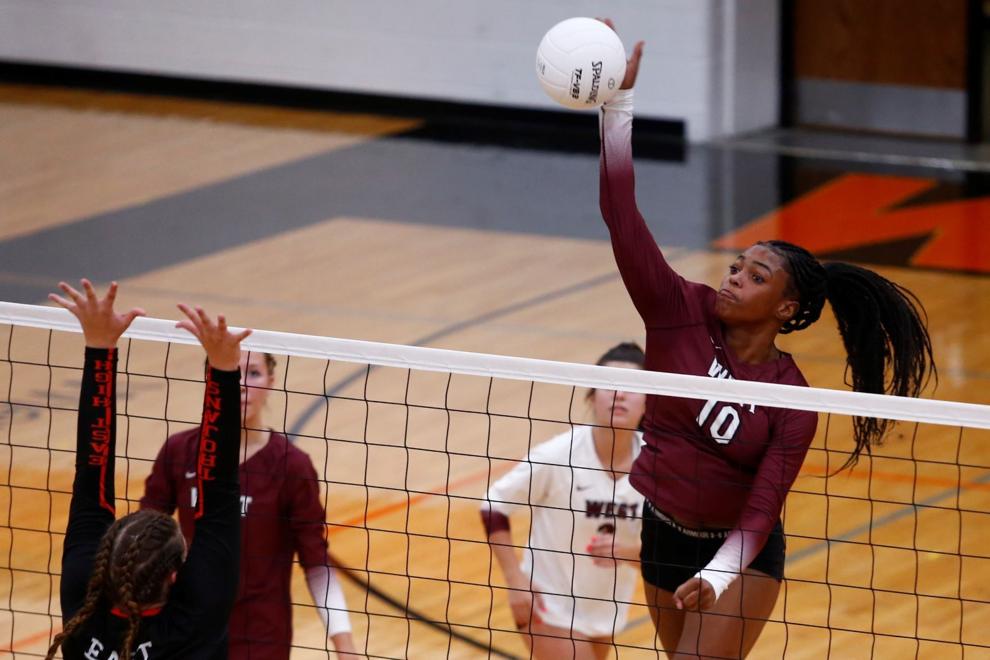 090121-jrn-east-west-vb-3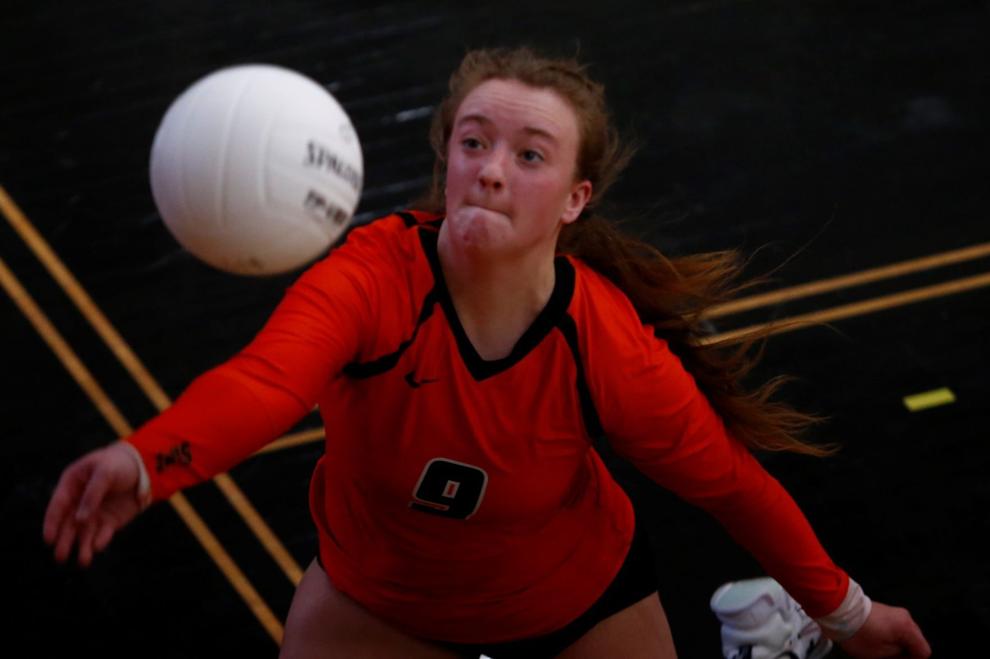 090121-jrn-east-west-vb-4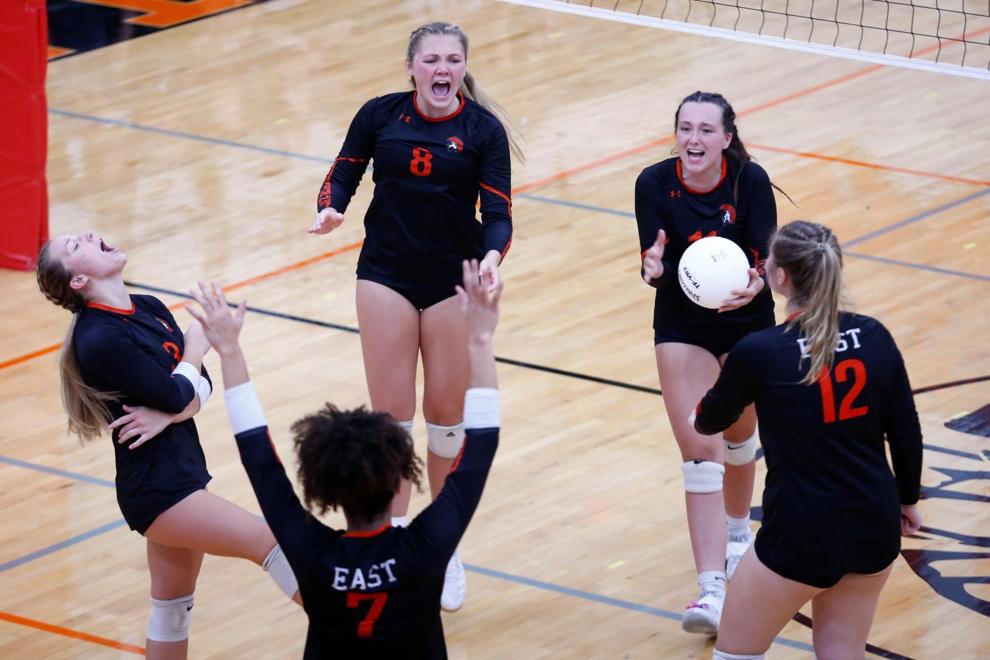 090121-jrn-east-west-vb-5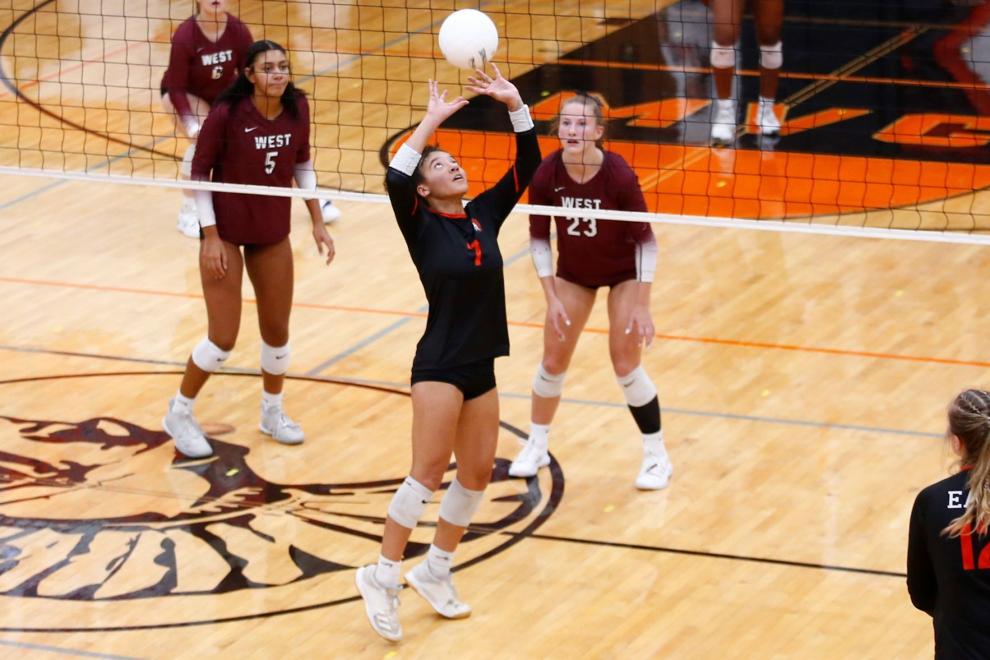 090121-jrn-east-west-vb-6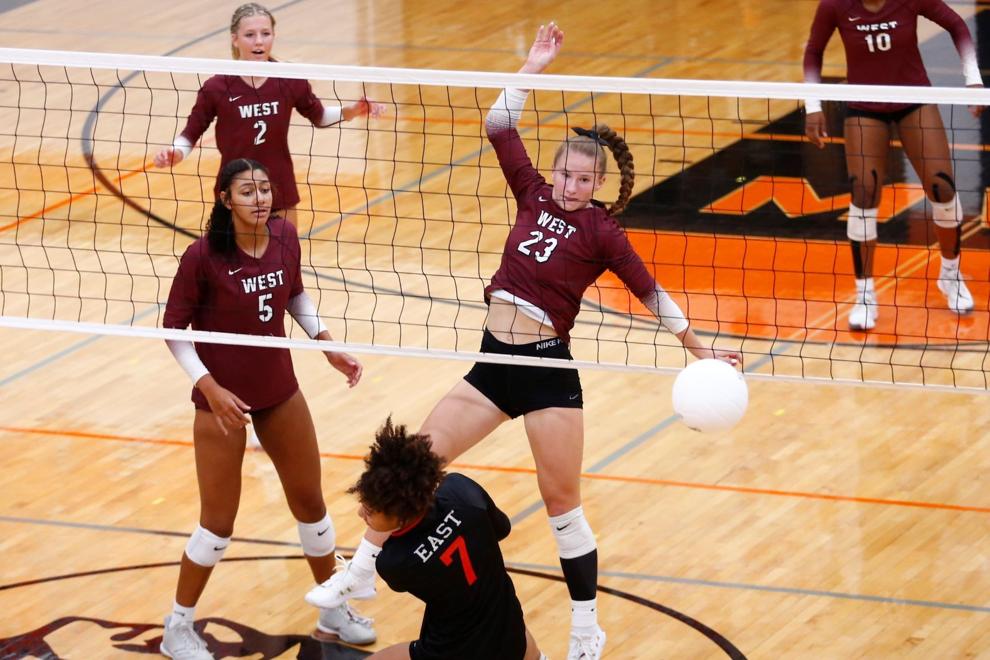 090121-jrn-east-west-vb-7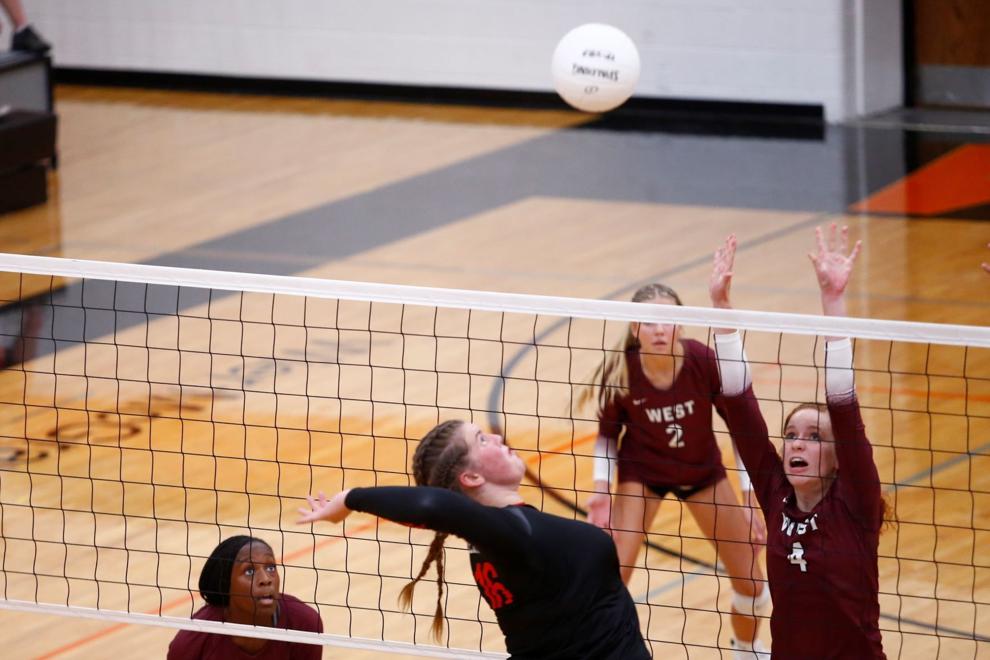 090121-jrn-east-west-vb-8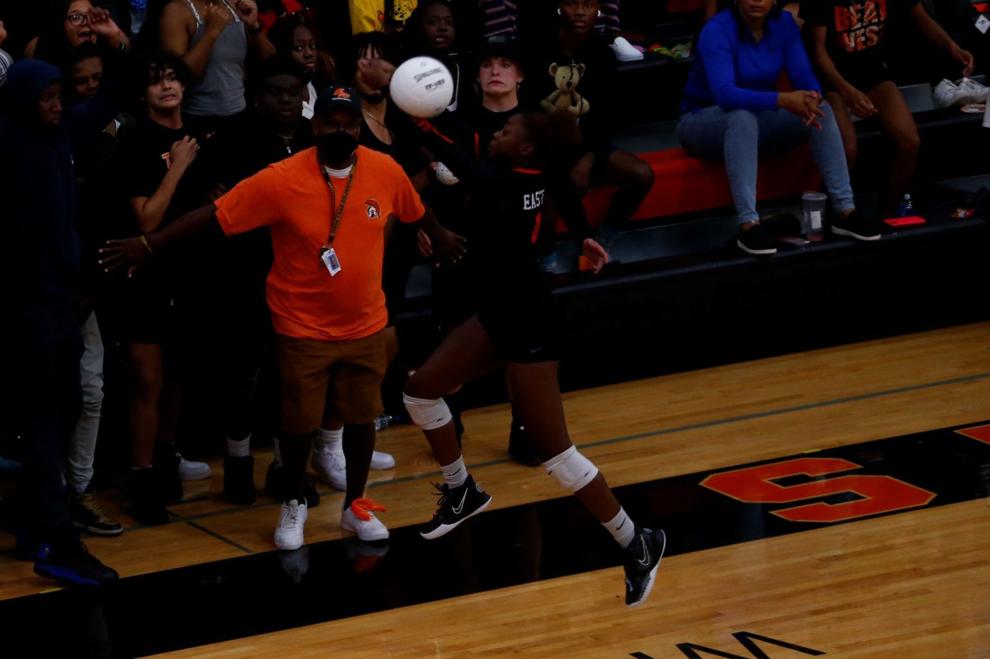 090121-jrn-east-west-vb-9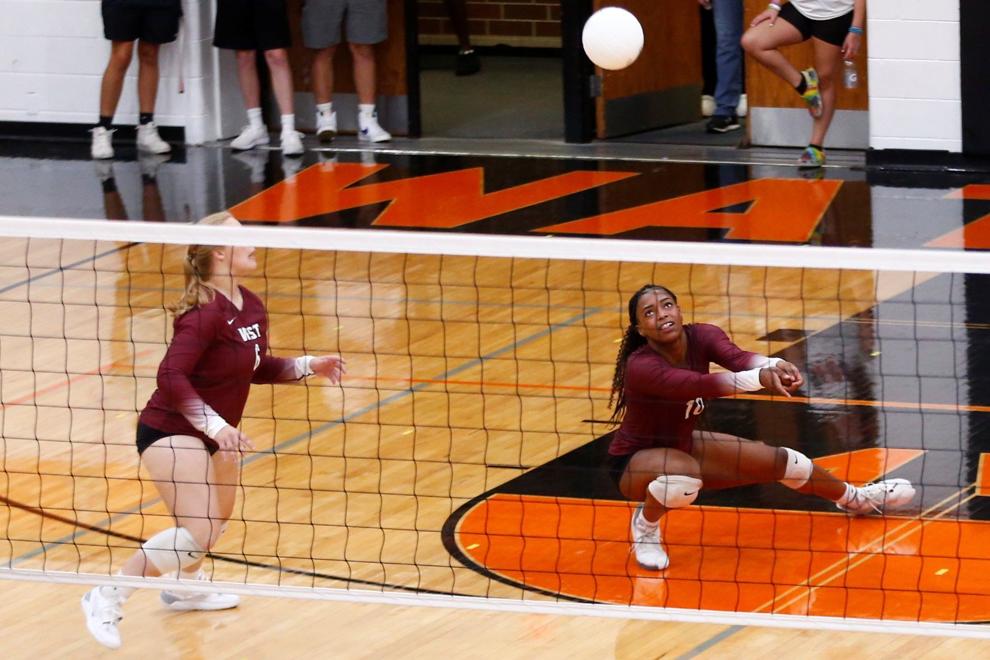 090121-jrn-east-west-vb-10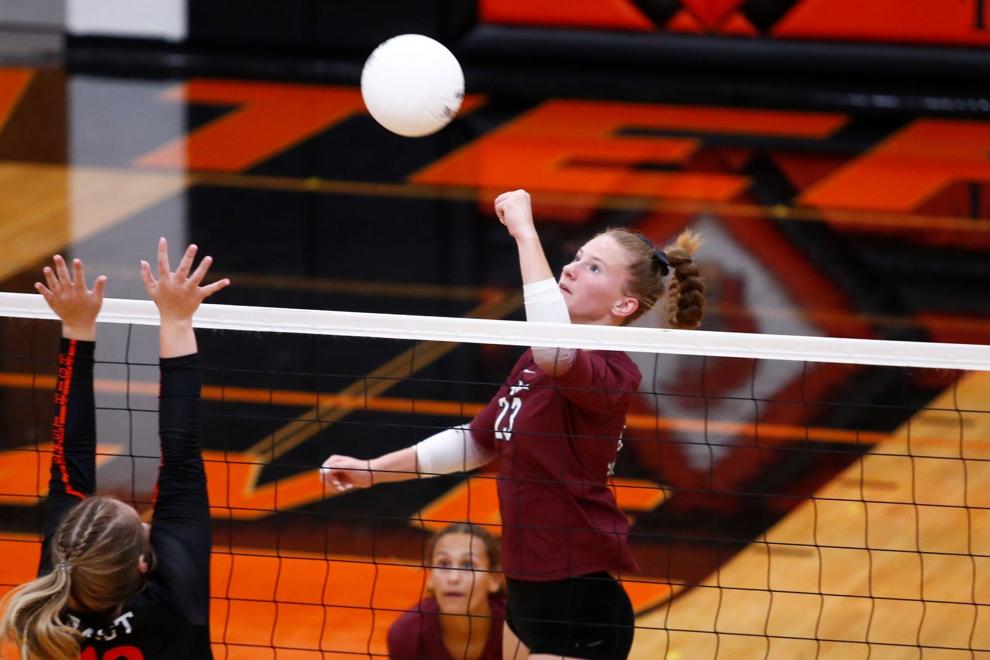 090121-jrn-east-west-vb-11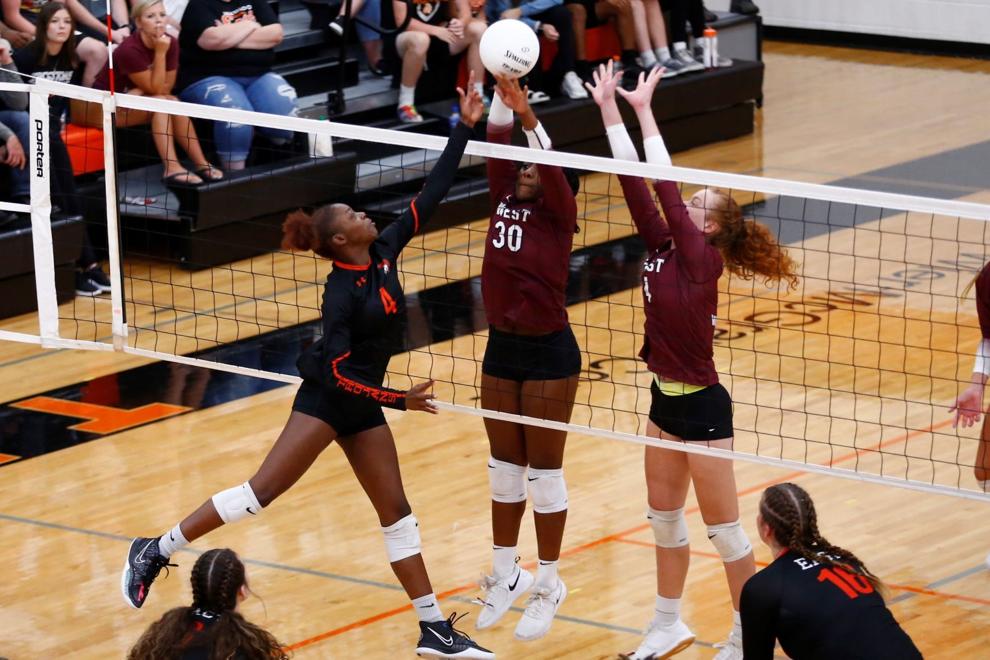 090121-jrn-east-west-vb-12