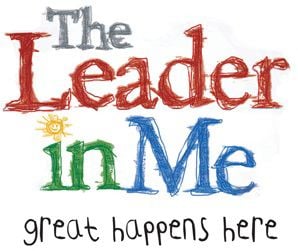 WATERLOO — A $7 million fundraising effort to expand the Leader in Me in schools across the Cedar Valley and sustain it well into the future is going public.
The Create Great Campaign will officially kick off at the Greater Cedar Valley Alliance & Chamber's annual New Teachers Breakfast on Aug. 18. It is being led by Leader Valley, the Alliance's talent development arm. The breakfast takes place from 7:30 to 9 a.m. at Cedar Falls' Hilton Garden Inn.
Businesses, individuals and foundations are being asked to join in the effort to equip every Cedar Valley student with tools for effectiveness in life and work. Leader in Me program, created by Utah-based FranklinCovey, introduces students and teachers to the principles of Stephen Covey's "The 7 Habits of Highly Effective People" and helps to put them into practice.
"To me, it's just a wonderful, wonderful way to engage students," said Linda Allen, Hawkeye Community College president, noting the initiative's goal is to prepare them for college, careers and citizenship. She is a co-chair of the campaign along with Dale Monroe, chief administrator of Cedar Valley Catholic Schools, and Tom Penaluna, CEO of CBE Companies. U.S. Sen. Charles Grassley is the honorary campaign chair.
The campaign started its quiet phase last fall and has raised more than $1.8 million toward the $3.5 million implementation goal. "We have over 104 business and community leaders that have already endorsed the Create Great Campaign," said Allen.
The aim is to increase the number of Leader in Me schools from 21 to 34. This will include preschool through 12th-grade public and parochial schools in the Waterloo and Cedar Falls area. "We want to continue to grow this throughout all of the Waterloo, Cedar Falls and Waverly schools," Allen explained.
Another $3.5 million will be raised for an endowment to ensure the sustainability of Leader in Me for future generations.
According to its supporters, Leader in Me fills the gap between traditional school curriculum and the "soft skills" and knowledge employers need in effective employees and organizational leaders.
"They need those skills," said Aaron Becker, principal of St. Edward School, which is starting its third year of implementing the initiative. "The thing we see at St. Ed's is that it's very empowering for them."
Kenzi Bear, who was a fifth-grader at Orange Elementary School this past year, signed up for a "speaker leader" job through Leader in Me and later joined the school's Lighthouse Team. She's spoken to students at school, made presentations to Orange's Partners in Education and been tapped to represent Leader in Me around the Cedar Valley. "I felt really good about all the speaking events I did through Leader in Me," she said.
As Jenni Bear watched her daughter go from "a shy little girl" to a confident speaker, she became curious about Leader in Me. Kenzi "started teaching me and my husband, Kirk, the 7 Habits and what they all meant," she said. After learning more through a class offered by Orange's principal, Jenni began following the habits and made changes in her life.
"I got a new career, now our family life has never been better," she said. "It changed the way that I was living and making decisions in my life."
The campaign kickoff program emphasizes student leadership and empowerment. Students will serve in leadership roles as emcees, greeters and Leader in Me booth hosts. Inspirational comments from business and education leaders will be presented and campaign donors will be recognized.
Tickets for the event are $40 in advance, providing breakfast for one plus a complimentary breakfast for a new teacher. Register through the Alliance website at www.cedarvalleyalliance.com or by contacting Johanna Kneedler at (319) 232-1156 or jkneedler@cedarvalleyalliance.com. Administrators and new teachers do not need to register, but should make arrangements with their school district.
Be the first to know
Get local news delivered to your inbox!