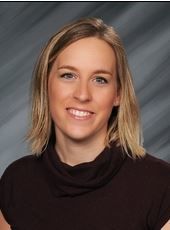 CEDAR FALLS — Rules governing the use of physical restraint and seclusion in schools were discussed Wednesday at a Central Rivers Area Education Agency conference room by a group largely made up of educators.
Iowa Department of Education officials were there to gather input from nearly two dozen people who came to the AEA, one of six stops around the state. They are preparing to make further revisions after the state Board of Education unanimously voted down a proposal in August.
"The state Board of Education had, I thought, a very vigorous conversation," said David Tilly, the Department of Education's deputy director. But there were three issues on which the board wanted more input. Those included seclusion room requirements, when parents need to be notified about their child's seclusion or restraint, and if "an imminent threat of serious physical injury" should be the standard for using the techniques.
Administrators from the Waterloo and Cedar Falls community schools participated in the meeting.
"I'm glad that we get to have an open dialogue about the rules," said Ivan Gentry, Waterloo Schools' director of special education. "I think those were absolutely the areas to get public input and feedback on."
Jill White, Cedar Falls Schools' executive director of student services, added, "We had some concerns that with the new rules there hadn't been any input from educators."
"We've been working on these rules for about two years now, and they're not quite right," said Nicole Proesch, general counsel for the Department of Education. They were last revised in 2008.
Officials first began that work after a group of advocates and attorneys including the American Civil Liberties Union of Iowa, Disability Rights Iowa and the University of Iowa Law Clinic petitioned the state for changes. Tilly said "80-90%" of issues were resolved as the department met with the petitioners and a variety of education stakeholders. He noted officials would incorporate the public input and bring newly revised rules to the board next month, which starts a process that could get them in place for the next school year.
Attendees at Wednesday's meeting, who divided into groups for discussion, mostly talked about the three areas that are still of concern for the board.
On the issue of "serious physical injury," Proesch said the safety of staff and all students needs to be considered. "We don't want teachers to feel like they have to be afraid for their life before they can use seclusion or restraint," she noted. A number of people in one group liked the idea of a change in the wording to "bodily injury."
Many in the group agreed that a requirement in the rejected rules of notifying parents within 10 minutes of the start and end of seclusion or restraint may be unnecessary and difficult for administrators involved in an incident. The group also discussed requirements for a seclusion room to be at least 70 square feet with walls at least seven feet apart. There was some debate over whether a two-year period to come into compliance with that requirement is enough time.
Amanda Weaver and her 16-year-old son, Nicholas, of Marion, were among the non-educators who participated in the meeting. They came advocating for seclusion rooms after initially believing the rule change could eliminate them.
"They work, because when I was younger and had a lot of meltdowns, they helped me to stop from being a threat to other people," said Nicholas Weaver.
"I just really didn't want them to get rid of seclusion rooms," said Amanda Weaver, noting their value in de-escalating a situation.
The rooms are used in the Waterloo and Cedar Falls districts along with physical restraint of students, but officials say their use is in decline.
White said Cedar Falls uses them "as a last resort, and we do a lot of training with staff because we take it very seriously." In addition, she noted that "over 120 staff this year" have received crisis prevention training that focuses on de-escalating without seclusion or restraint.
Waterloo Schools has increased its staff training on the same technique and is using student seclusion less.
"We decertified a number of seclusion rooms across the district," said Gentry, as the focus changes to other means of de-escalation. "(Those schools) just decided they didn't need them."