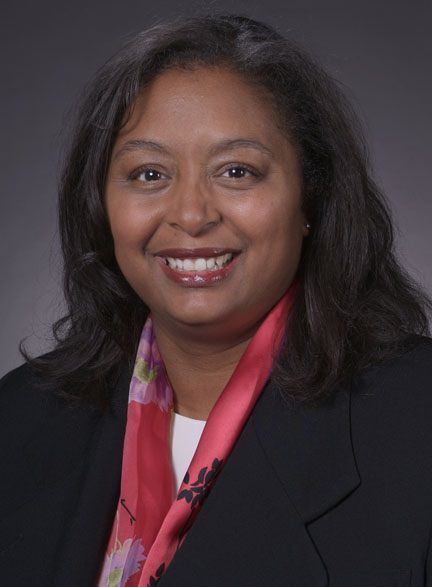 WATERLOO — Less than two years after arriving, Hawkeye Community College's executive vice president is leaving to lead a similar institution in Ohio.
Dione Somerville will become president of Owens Community College in Perrysburg, Ohio, on June 15. Her last day with Hawkeye will be June 11.
"I'm excited about the opportunity, but I really will miss being at Hawkeye," she said. The college has a "truly dedicated staff and faculty" and "wonderful student body," Somerville added. "I just really would like to thank the Hawkeye community for embracing me."
Owens Community College conducted a five-month search to find new leader. She was among three finalists competing for the position, one of whom dropped out of the running in early April. She has a doctorate in higher education management from the University of Pennsylvania in Philadelphia.
On Wednesday, the college's board of trustees approved hiring Somerville, according to a news release. The Sentinel-Tribune of Bowling Green, Ohio, reported that she has a three-year contract with a starting salary of $215,000. Somerville's annual salary at Hawkeye is $180,000.
Trustee Mary Beth Hammond, chairwoman of the college's board, praised Somerville in the news release. "The board is confident that with her leadership, the college will continue to grow and thrive in Northwest Ohio as a strong community partner while helping our students be prepared for successful and rewarding careers in the surrounding communities."
Somerville is moving on to an institution that serves a similar number of students as Hawkeye, which had a credit enrollment of nearly 5,050 last fall.
Owens had a credit enrollment of just over 6,400 students on two campuses last fall, according to its website. Most were at the Perrysburg location in south suburban Toledo. About 650 students were at the campus in Findlay, about 40 miles south of Toledo.
Somerville said Owens Community College has "some of the same strengths" as Hawkeye, including a focus on diversity and inclusion. "It has the same commitment in terms of student success," she said.
It was the desire "to be closer to family" that made Owens an attractive option for her. "I grew up in Detroit, that's where a lot of my family still is," she said. Her new job will be about an hour from many of those family members.
Somerville started at Hawkeye on Jan. 15, 2020, as interim vice president of student affairs, a new role created by President Todd Holcomb following some resignations. She was overseeing admissions, financial aid, student services, student records, diversity and inclusion, federal Trio programs, the student health clinic, and athletics.
On July 1, she was promoted to the permanent post of executive vice president – another new position that encompassed her previous job. It also changed succession planning at the college, making her position second-in-command. The provost had filled that role until then.