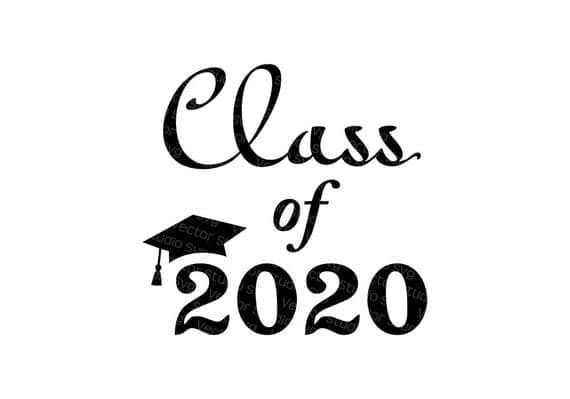 WATERLOO — Purvis Williams worked in Waterloo's public elementary schools for five years.
Now, some of those kids are graduating high school. Or rather, they were on track to graduate — before coronavirus hit.
"When the governor announced school was done for the year, I had seen a lot of posts from parents and their kids devastated that school was closed," Williams said.
His immediate thought: How could he bring a little light and hope to the darkness threatening to overshadow their achievements?
"People talk about Waterloo being among the worst places to live," Williams, a 2009 Waterloo East graduate, said. "I wanted to show them there is some good in Waterloo."
So Williams, who now works for REM Iowa Community Services, started a Facebook group called Waterloo Adopt a Senior 2020.
The idea, he said, was for graduating seniors to post a photo and short bio of themselves, including the activities and sports they participated in.
Others in the group were then invited to "adopt" that senior, which Williams said could involve anything from sending an encouraging note to gift cards or small care packages.
"Anything small to say, 'Hey, all of your hard work and dedication you're put into your schoolwork to reach this milestone is not unnoticed, and we're here to support you in a pandemic,'" Williams said.
On April 17, Williams added several people to the group whom he knew would pass the word, and within 24 hours, 800 people had joined.
The group has also gotten boosts from Waterloo Community Schools and the popular local talk-show hosts Rocki and Chaveevah.
To date, more than 3,000 people have joined Waterloo Adopt a Senior, and nearly 400 seniors from all over the Cedar Valley — including Waterloo East, West, Expo and Columbus, Cedar Falls, Dike-New Hartford, Clarksville and even as far as Cedar Rapids — have added their bios.
"We have people adopting seniors they have never met, they have no relationship with," he said. "It's bringing the community together."
When the group got a bit too large to maintain with his job, people Williams had never met stepped up and offered to help him sort through posts, matching seniors with adopters and keeping information to make sure every senior got adopted.
Around 10 help maintain the group with him now.
"It has helped tremendously," he said.
Williams set a deadline of May 1 for seniors to get bios in and for others to offer to adopt them, and said he's working on a single drop site for physical gifts in order to stay within social distancing guidelines and avoid anyone giving out home addresses.
And he adopted a senior himself, a young man on the autism spectrum whose mother told Williams the routine disruption had been hard on her son. Hearing that someone wanted to "adopt" him, however, brightened his day.
"Hopefully when this pandemic clears up, I would hope these seniors would still get the opportunity to walk the stage," Williams said.
Until that day comes, "this is to try to help them get over that hump, try to keep their spirits high."
Concerned about COVID-19?
Sign up now to get the most recent coronavirus headlines and other important local and national news sent to your email inbox daily.