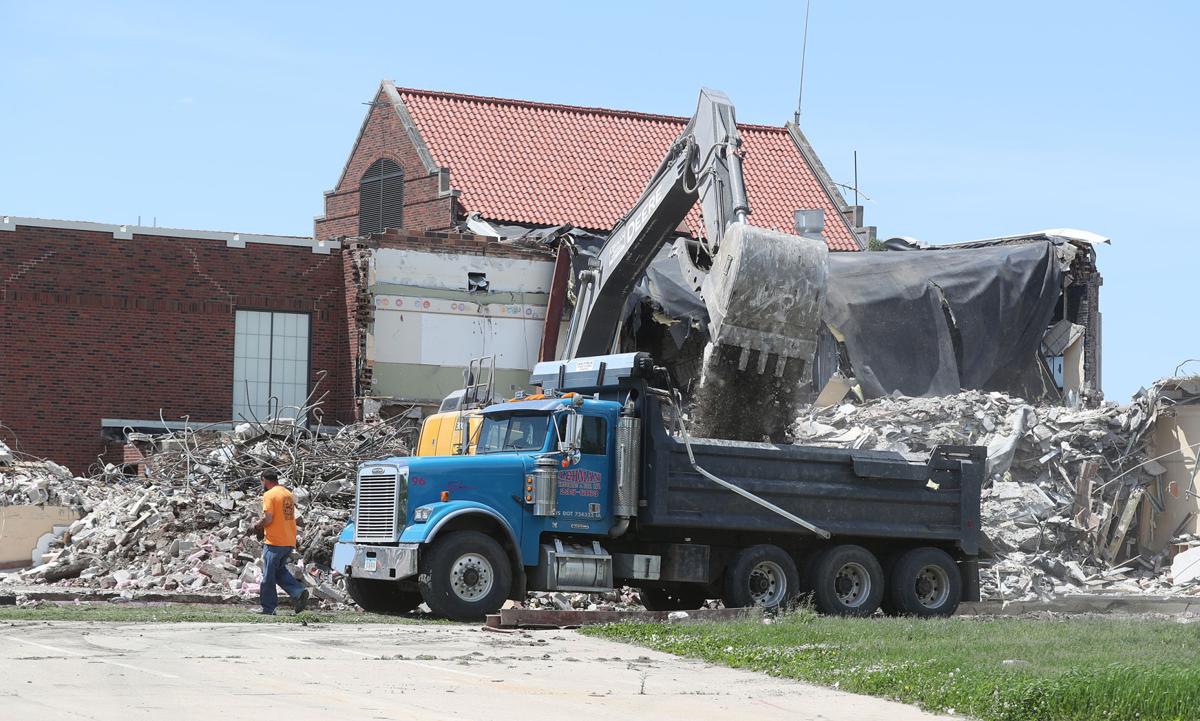 CEDAR FALLS — Central Rivers AEA board of directors Wednesday approved another 12-month lease with the Waterloo Community Schools for 2020-21.
Until the pandemic closed schools in March, Lowell students had been attending classes in former Central Rivers Area Education Agency office and conference space in Cedar Falls, 3712 and 3706 Cedar Heights Drive, and will continue in the fall.
Demolition began in May on the Waterloo elementary school at 1628 Washington St. after a February 2019 roof collapse made it unsafe to occupy. Demolition is expected to be finished in July, when construction will begin on a $21.94 million school to replace Lowell, expected to be ready for the 2021-22 school year.
Waterloo Schools will lease the space from July 1 to June 20, 2021, for $100,000 for the year, or $8,333 per month. Officials said last year the same lease cost $120,000.
The board also discussed having AEA staff, who have been working from home during the shutdown, return to the buildings in two phases. Phase I has begun with custodians, maintenance, print and media employees returning to work. Phase II will include all other staff and is set to begin in early August with guidance from the state and the Black Hawk County Health Department.
"Hopefully by Sept. 2 we're back to the normal, if you will, where everyone is working in their traditional spaces and we're past this," said Sam Miller, chief administrator.
In addition, the board passed a COVID-19 pandemic pay resolution for employees if the temporary closure of Central Rivers AEA is extended past June 30. The extension will kick in July 1 through Sept. 2. If the agency is still closed through Sept. 2, the board will reconvene.
All agency activities, new employee orientation, staff and regional meetings will still be done virtually in August.
In other business, the board approved the purchase of 100 iPads for River Hills School in Cedar Falls at a total cost of $39,395. The devices will be used by students for summer online learning.
Amy Knupp, the executive director of special education, said it will help "to get students back in the swing of things at school. For some of them it will feel like almost a lifetime since they've been back."
The board also committed agency funds for a number of upcoming expenses:
$100,000 for replacement of the Marshalltown facility's parking lot.
$250,000 for replacement of staff laptops.
$200,000 to replace HVAC units getting close to the end of their useful life. The three larger units cost over $100,000 each.
$50,000 per year for the replacement of carpet in the Cedar Falls building, likely in the next five years.
Among other expenses, a $200,000 technology upgrade has been completed and a Cedar Falls parking lot project is expected to be completed for less than $200,000.
Be the first to know
Get local news delivered to your inbox!