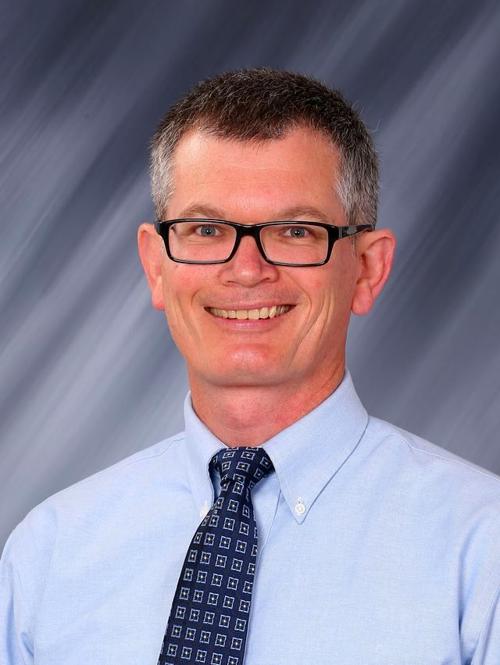 CEDAR FALLS — Cedar Falls Community Schools' officials are criticizing an event at Peet Junior High billed as showing kindness and inclusivity after some parents and students said they felt a different vibe from organizers.
Doughnuts and rainbow stickers were being given away outside of the school as students arrived for classes during the Sept. 23 "pop-up" event.
The rainbow symbol has been adopted by groups supporting people with lesbian, gay, bisexual, and transgender orientations.
"The event itself was approved," said district spokeswoman Janelle Darst, noting it was put on by a student group called Difference. "What was not approved in some sense was, I guess, the direction it took."
The group focuses "on being inclusive, positive and welcoming," said Darst. "The understanding of the administration was it was going to be a 'show kindness' event and handing out free doughnuts."
Activities were happening along the walkway leading up to the school's front entryway. Darst said "the perspective of some people" was that "the way it was set up and how some students were interacting with other students" didn't allow for participation, including accepting the rainbow stickers, to be optional. "So, for some, that felt like it was not inclusive."
She noted that Principal Bill Boevers "knew about the stickers, but they were just to sit on the table." Instead, organizers were handing out the stickers along a pathway where all students had to walk to get into the building. "It was supposed to be more passive," said Darst.
A parent confronted Iowa Sen. Eric Giddens and Kendra Wohlert, who were helping with the event, about what was going on before heading into the school to talk with Boevers. Giddens and Wohlert are also parents of a Peet student.
The parent made a cell phone recording, part of which has been posted online. He can be heard saying, "It's not OK to push your political agenda here" while recording the confrontation with the couple.
In a statement sent to the Courier, Giddens said, in part, "With permission from the counselors and administration at Peet Jr. High, the families and student members of the Gay Straight Alliance/Anti-bullying/Tolerance club held a free 'doughnut pop-up' event on the morning of Sept. 23 in front the school. The purpose of the event was to welcome all students to school that morning and to show that our families love and support everybody, including LGBTQ students.
"Twelve families provided enough doughnuts for every student in the school to have one on their way into school. The atmosphere was festive, with various decorations including sidewalk chalk and LGBTQ flags. There were LGBTQ stickers for students to take if they wished."
Darst said Cedar Falls Schools and building administrators will look more carefully at future events by Difference and any other student groups across the district.
"This type of event, in the sense (of) student groups having something like this, can happen again," she said. "But it needs to be set up in a way that students don't feel that they have to walk through or that they have to engage in it."
With future requests by student groups, "I think there will definitely be more clarifying questions to understand specifics." Administrators will need to "make sure it's not going to be blocking anybody's entrance or coming across as mandatory."