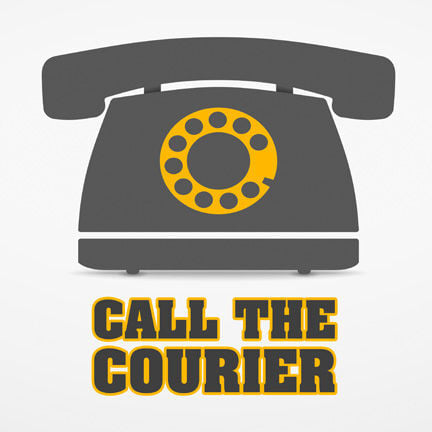 This column has been updated to reflect a correction in the response to the question about Hawkeye Community College.
Q. What days do you print Call the Courier now?
A. Wednesdays and Sundays.
Q. Will Trump and Biden have any debates before election time?
A. Three presidential debates are planned: The first Tuesday, Sept. 29 in Cleveland; the second Oct. 15 in Miami; the third Oct. 22 in Nashville.
Q. Who are the members of the board of directors for NewAldaya?
A. The current board: Allen Schneider, president; Jerry Hageman, vice president; Wendy Van Gorp, secretary; Amy Lang, treasurer; and members Tim Schneider, Diane Kestner, Art Cox, Dianne Eveland, Mary Schlicher and Del Carpenter. Executive director is Millisa Tierney.
Q. Did the birds fly south? Is it safe to take the birdhouses down? What birds have flown south so far?
A. Some advice from the Prairie Rapids Audubon Society: "Various bird species have begun their migration. For example, hummingbirds that you see now are flying through from having spent the summer farther north. Some species stay here all winter. Birds that eat seeds will nest in the fall, but the typical birdhouse, aimed at attracting bluebirds, wrens, etc, can be taken down. If you want to be sure it's safe, shine a light into the birdhouse to make sure it's not currently in use!"
Q. Did "Days of Our Lives" stop airing? A. Only for a few days — NBC pulled the show recently to allow for PGA golf tour programming. In January the show was renewed through next fall.
Q. How can the President of Hawkeye Community College hire his wife as a professor of information technology and also sign a request that all departments have a 5% budget cut this year?
A. Carolyn Holcomb, the wife of Hawkeye President Todd Holcomb, is the project manager on the Ellucian platform in the communications information systems department, said college spokeswoman Mary Pat Moore.
Employees in that department report to the vice president of administration and finance, not the president. Moore said Hawkeye's policies prohibit an employee from supervising a family member, but such a person or another relative may be hired by the college if they have qualifications and credentials required for the open position.
The project manager position was created to support re-engineering Ellucian, an online student information software platform Hawkeye was already using. The position was posted and advertised in a regional search, said Moore. She noted that Hawkeye's operations and finances "have been significantly impacted by our unprecedented pandemic situation." With the uncertain economy, the college is anticipating a decrease in revenues and has been making financial contingency plans to maintain a balanced budget. As a part of those plans, Hawkeye implemented a 5% reduction in all general operating (non-salary) funds to reduce the 2021 fiscal year budget. College staffing and employee compensation have not been affected.
Calls are taken on a special Courier phone line at 234-3566. Questions are answered by Courier staff and staff at the Waterloo Public Library.
Get local news delivered to your inbox!
Subscribe to our Daily Headlines newsletter.