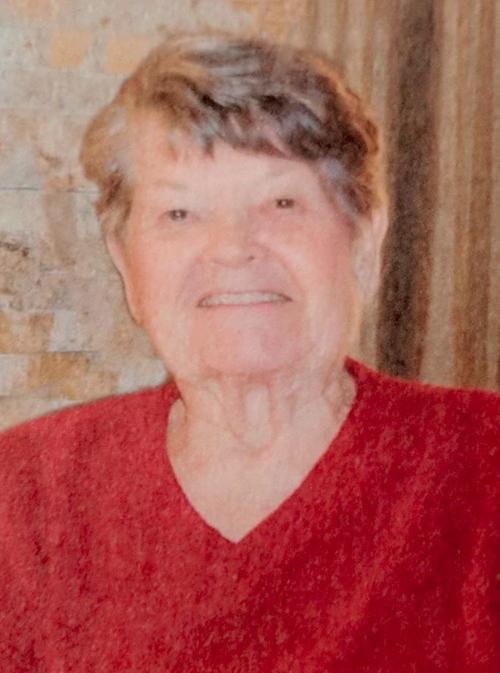 CEDAR FALLS -- Deloris L. Bloomfield, 82, of El Paso, Texas, formerly of Harlingen, Texas, and Cedar Falls, died Aug. 11 at Bartlett Assisted Living in El Paso.
She was born Dec. 3, 1936, on the family farm near Corydon in Wayne County, daughter of George and Stella Johnson Martin. She married Donald I. Nance, and they were later divorced. He died on July 10, 2001. She married Harry K. Bloomfield on Sept. 8, 1978, in Waterloo. He died July 27, 2000.
Deloris graduated from Cedar Falls High School in 1954. She was a data control supervisor at Viking Pump Co. in Cedar Falls for 22 years, retiring in April 1991. She was a former member of First United Methodist Church in Cedar Falls.
Survived by: four sons, Martin (Vickie) Nance of Waterloo, Michael Nance of Rockford, Ill., Donald Nance of El Paso and Kerry (Berlinda) Nance of San Antonio; 16 grandchildren and seven great-grandchildren; a stepson, Kenneth Bloomfield of Saugus, Calif.; a stepdaughter, Louise Shaw of St. Louis; and two sisters, Patricia Miller of Eau Claire, Wis., and Judy Dosch of Clearwater, Minn.; and numerous nieces and nephews.
Preceded in death by: her parents; two sisters, Louise Schrieber and Barbara Mastin; a brother, Leonard Martin; and two stepsons, Barry and Kirk Bloomfield.
Services: 11 a.m. Tuesday, Aug. 27, at Kearns Funeral Service Kimball Chapel, Waterloo. Cremation rites will be completed following the services. Visitation will be for an hour before services on Tuesday at the funeral home.
Memorials: may be directed to the family.