WATERLOO -- John Deere is hiring in Waterloo. Big time. Like, to the tune of 300 jobs.
To accommodate what is believed to be the company's largest mass hiring in many years, John Deere's Waterloo operations are hosting a career fair 9 a.m. to 4 p.m. Saturday at the John Deere Tractor & Engine Museum, 500 Westfield Ave.
The company is trying to fill some 300 production and maintenance positions, including welders, assemblers, computerized numerical control machine operators and others. The company is gearing up production of its Waterloo-made large row-crop tractors to meet the demand for those products in a rebounding agricultural economy.
"These are good jobs," said Randy Venzke, labor relations manager at Deere's Waterloo Works. Pay starts at more than $19 an hour, with a full array of benefits including health insurance and 401(K) retirement and pension plans.
The job opportunities are mainly at the Tractor Cab Assembly Operations plant on East Donald Street, and Drivetrain Operations facility just west of the museum.
"We're looking for opportunities to reach out into the community, make it easier for folks to apply," Venzke said of the job fair. "We understand that not everyone had access to a computer and the online application site. So we're trying to reach out and connect with folks who may not normally have the opportunity."
It is rare, if not unprecedented, for Deere to conduct its own career fair in Waterloo. But Venzke also said it is unusual in recent years for the company to have this many positions to fill in such a short time.
"Back in November we realized the demand was increasing and we were going to have to hire some folks," Venzke said -- about 500 by May 1. The company advertised widely within about a 60-mile radius.
"We initially got pretty good response, but our daily or weekly application rate has really declined," Venzke said, inspiring the idea for the career fair. "We have successfully hired about 215 people since the first of December. We're still looking at hiring another 300 people in the next couple of months. ... The quality of the candidates are still good; there's just not as many as we'd like."
The qualifications are pretty basic, Venzke said.
"Honestly, we're looking for folks who are just really willing to learn, are reliable, and have a focus on safety and quality," Venzke said. "We have really good processes in place. We can train folks to be assemblers, welders and machinists. We're just looking for motivated candidates who are willing to learn."
People attending the fair will have plenty of help on hand to fill out job applications.
"We're setting up between 20 and 25 laptop computers, trying to maintain social distancing, (and) have them all set up to access our online application site," Venzke said. Much of his staff will be on hand.
"We'll just bring people in and talk to them, help them through the application process." Due to the ongoing pandemic, face masks are required fair and social distancing will be maintained.
Informational fliers also will be distributed for individuals with time constraints or schedule conflicts to take with them and spread word to others unable to attend.
Deere is Waterloo's largest manufacturing employer, maintaining about 5,000 workers here in recent years. A recovering farm economy with favorable commodity prices has fueled demand for Deere products, including Waterloo-made tractors, leading to higher production and more hiring. This hiring is believed to be the most at one time at Deere's Waterloo operations in at least six or seven years, since some layoffs in 2014-15. Additionally, Deere has introduced new products over the past year. 
"Farmers, our customers, are feeling pretty confident in the market," Venzke said. Deere's 7R, 8R and 9R series tractors are made in Waterloo.
Tim Frickson, president of United Auto Workers Local 838, which represents union-wage Deere workers, said Deere officials have kept the union informed of the hiring and he welcomed the news.
"We're 100% behind it," Frickson said. "To me it's a great thing. Any time the major employer in the Cedar Valley is hiring, especially at that rate, that's a good thing. It's a sign the economy is bouncing back, not just in the Cedar Valley, but worldwide."
Employment at Deere's Waterloo operations has remained steady at about 5,000 workers prior to the recent hiring. Company officials anticipate sustained demand for Deere products into the foreseeable future, which bodes well for sustained employment.
"We're really conscious about the impact we have in the community," Venzke said. "We don't take hiring lightly. When we hire, we want to make sure it's for sustainable reasons."
On Feb. 20, Deere & Co. announced first quarter earnings of $1.224 billion -- an all-time quarterly earnings record, and more than double the $517 million for the company's first quarter a year ago. The company also is projecting all-time record earnings for the full fiscal year in the range of $4.6 billion to $5 billion, well over the $2.75 billion recorded for fiscal year 2020. The projected 2021 net earnings are about $1 billion above projections made just three months ago. The previous all-time earnings record was $3.54 billion in 2013.
Deere's Waterloo operations are the company's largest North American manufacturing complex.
The Story of Us: Work
It's impossible to tout the success of the Cedar Valley industry without mentioning one of its earliest and heaviest hitters — John Deere. The tractor manufacturer is at the top of the list of businesses that played a seminal role in making the Cedar Valley the blue-collar breadbasket of Iowa. It had good company in Viking Pump, Waterloo Industries, Illinois Central Railroad and others that provided early residents their livelihoods. 
The photos in this and upcoming installment of the Story of Us series have been culled from the Courier's "Cedar Valley Memories" book series.
The three hardcover books, featuring the stories history of the Cedar Valley, are available for purchase here:
The second and third parts of the series will publish on the following dates:
Aug. 16 -- The 1940s, 1950s and 1960s
Sept. 20 -- More than 125 years of pictorial history, including recent memories. 
Photos: John Deere 100th Anniversary Celebration
061618mp-John-Deere-100th-Anniversary-Celebration-1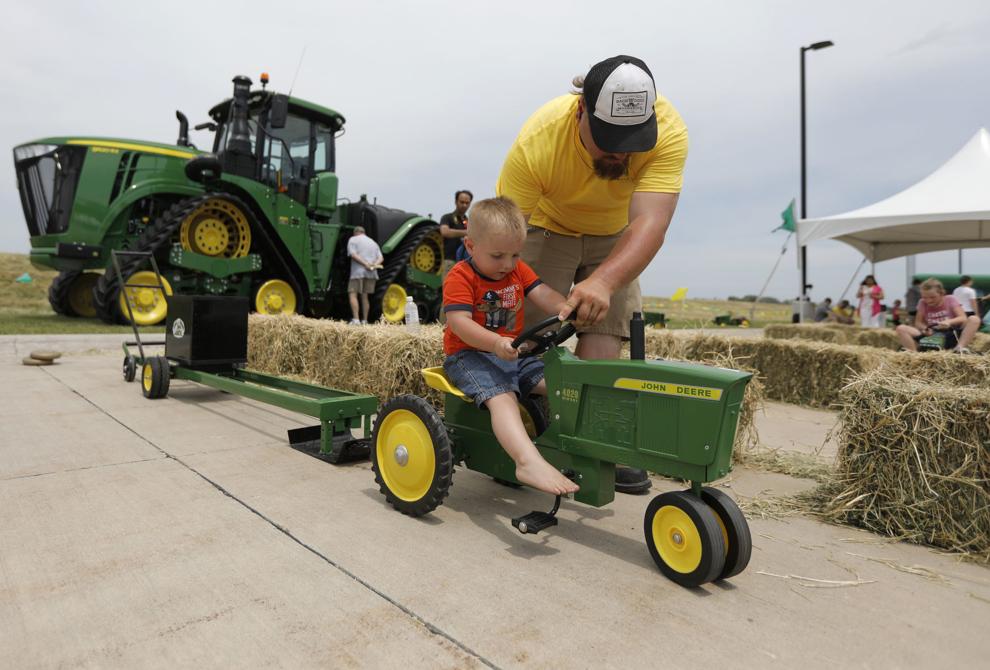 061618mp-John-Deere-100th-Anniversary-Celebration-3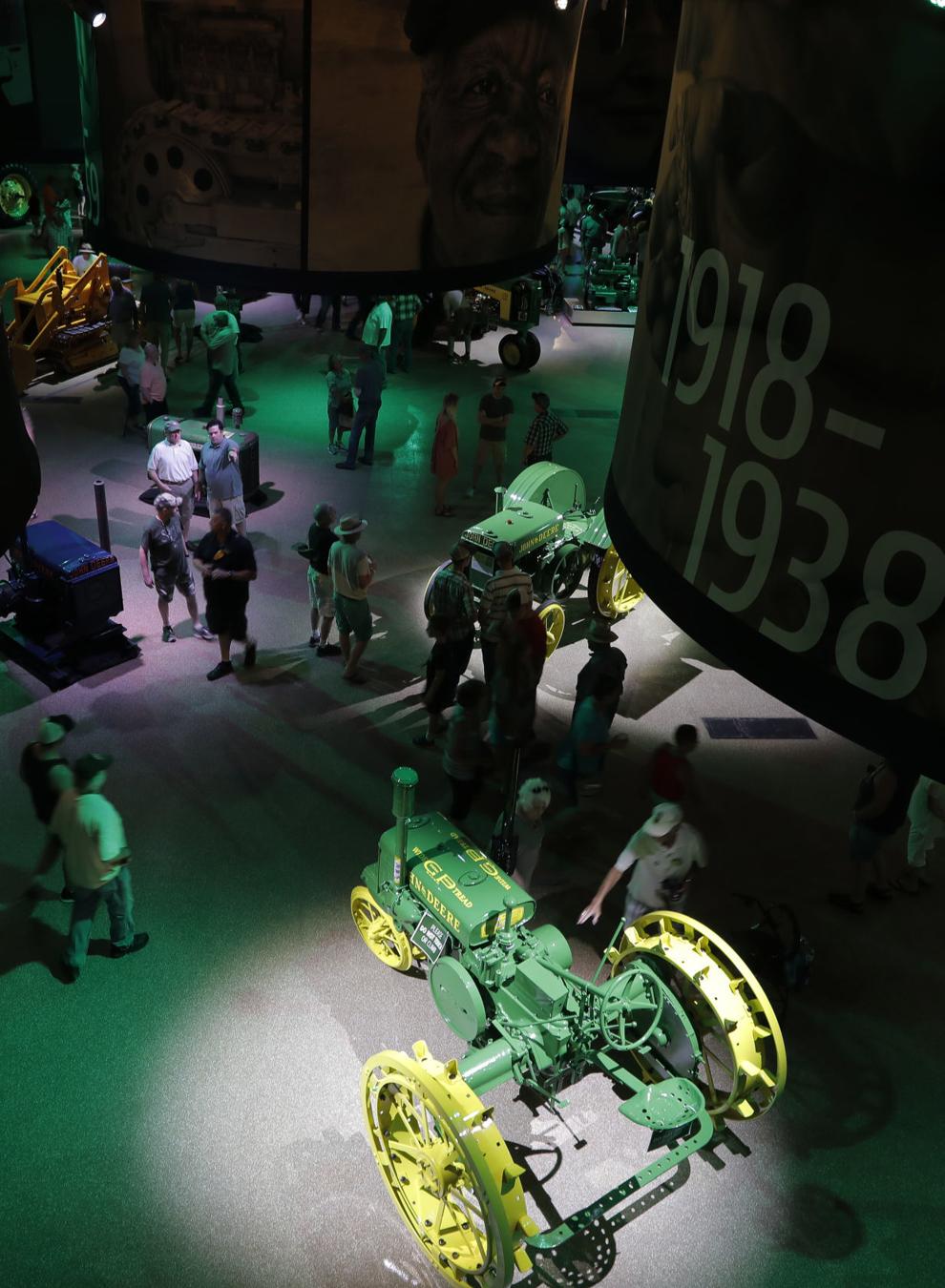 061618mp-John-Deere-100th-Anniversary-Celebration-4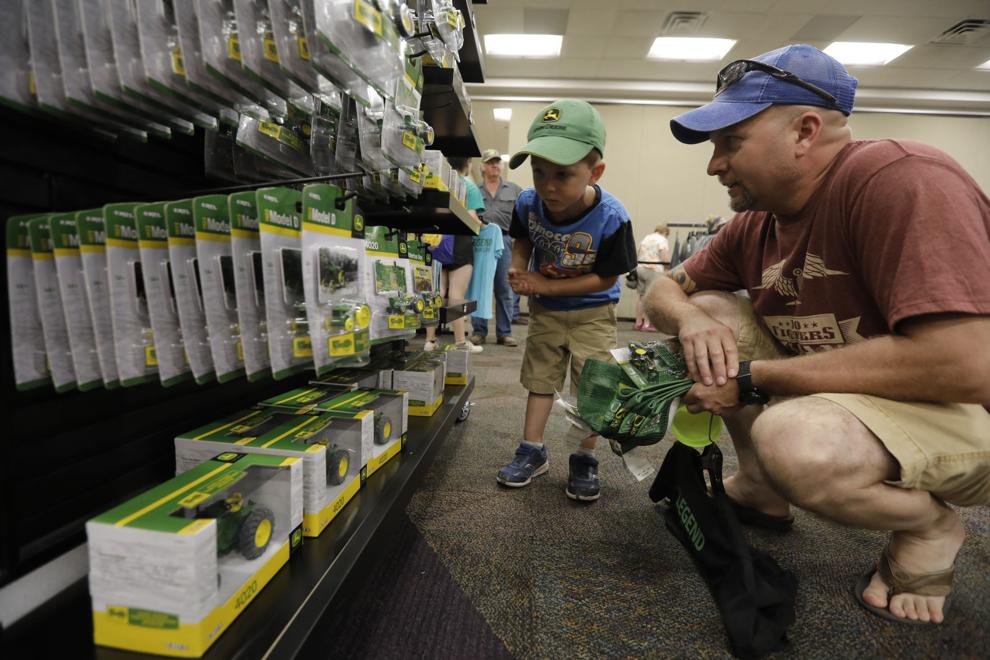 061618mp-John-Deere-100th-Anniversary-Celebration-2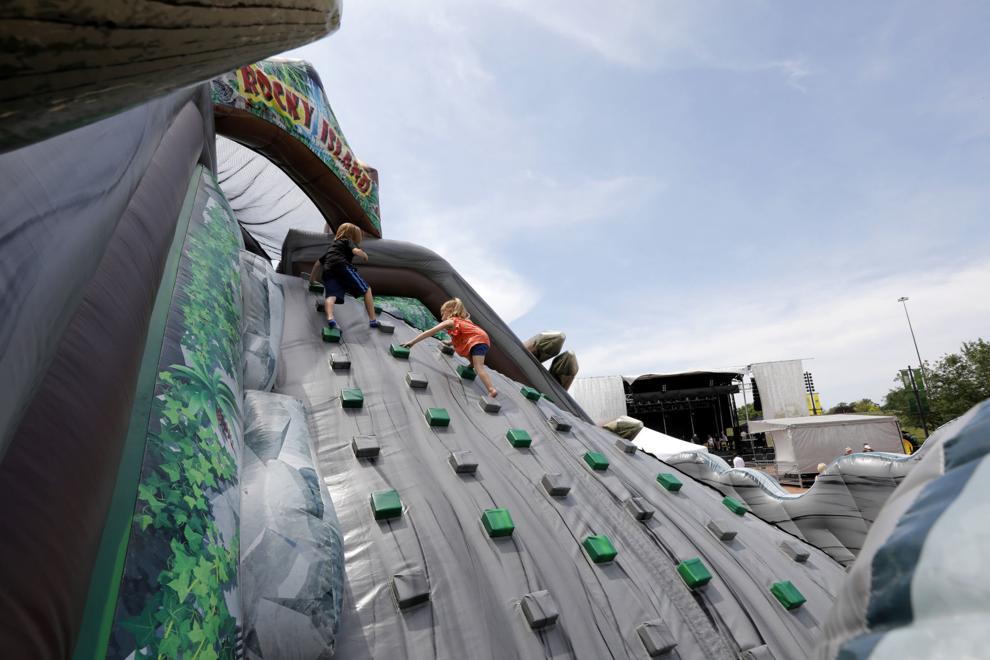 061618mp-John-Deere-100th-Anniversary-Celebration-5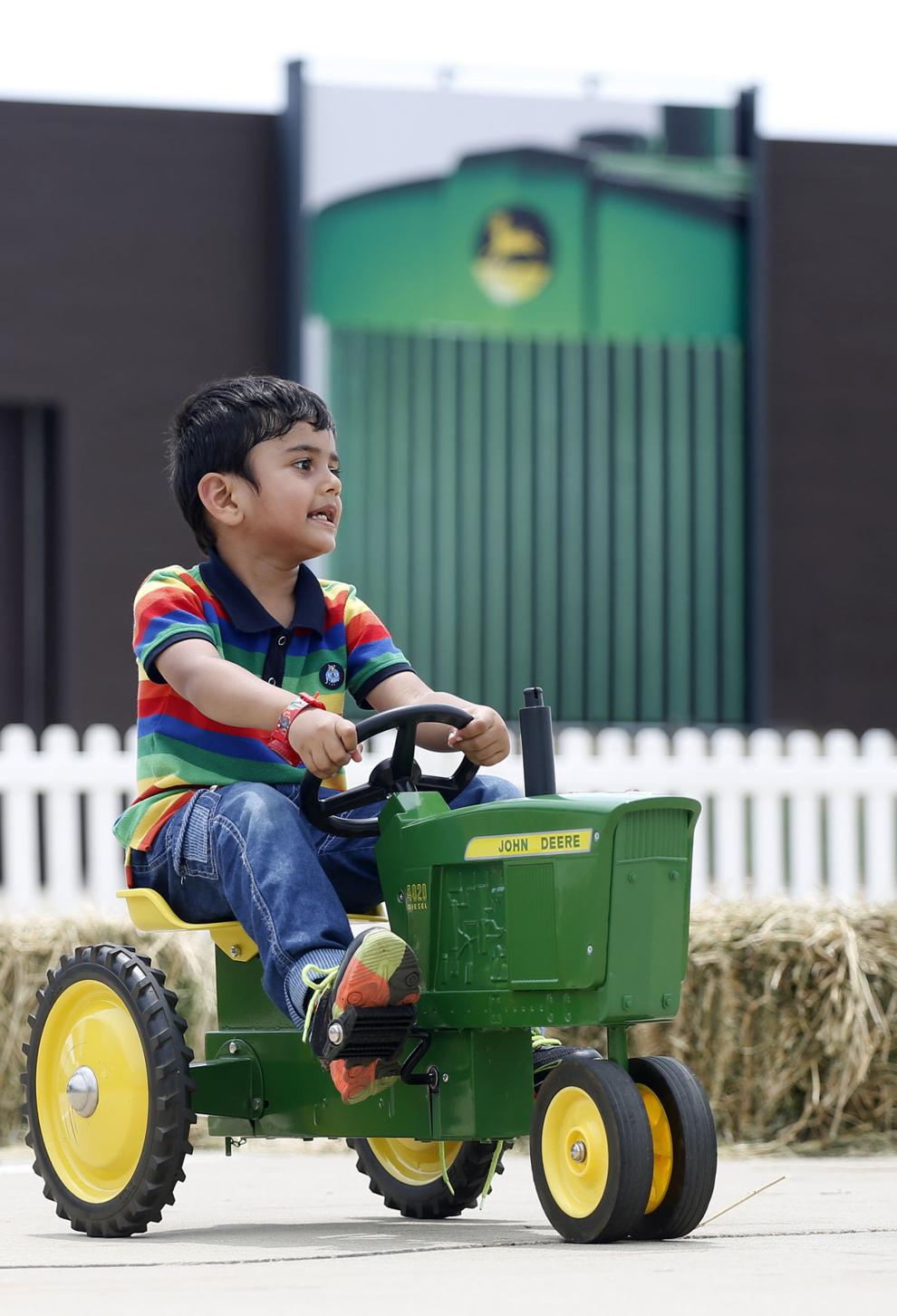 061618mp-John-Deere-100th-Anniversary-Celebration-22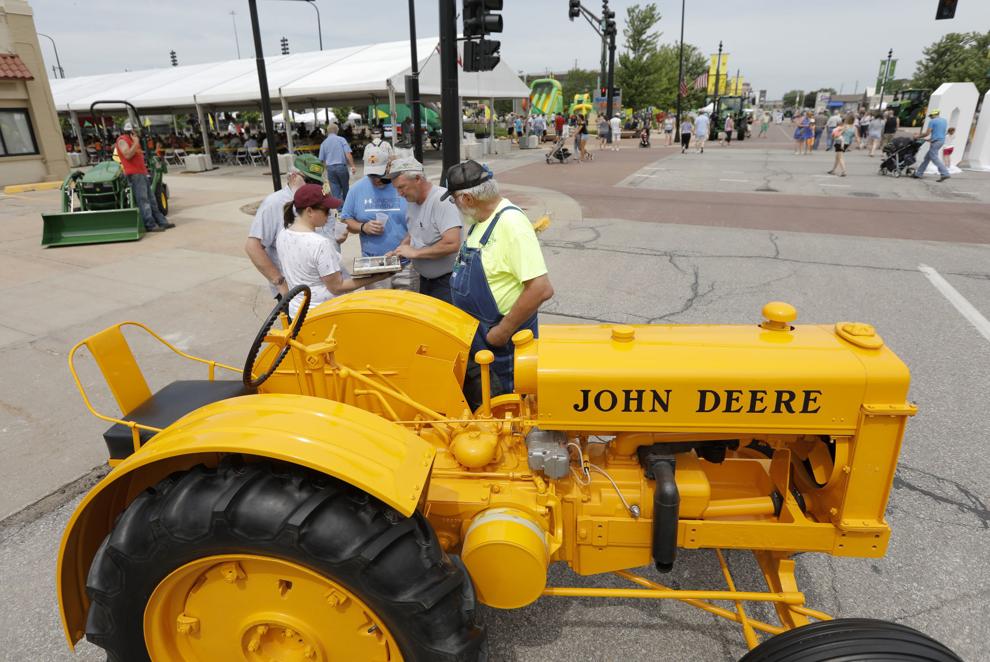 061618mp-John-Deere-100th-Anniversary-Celebration-19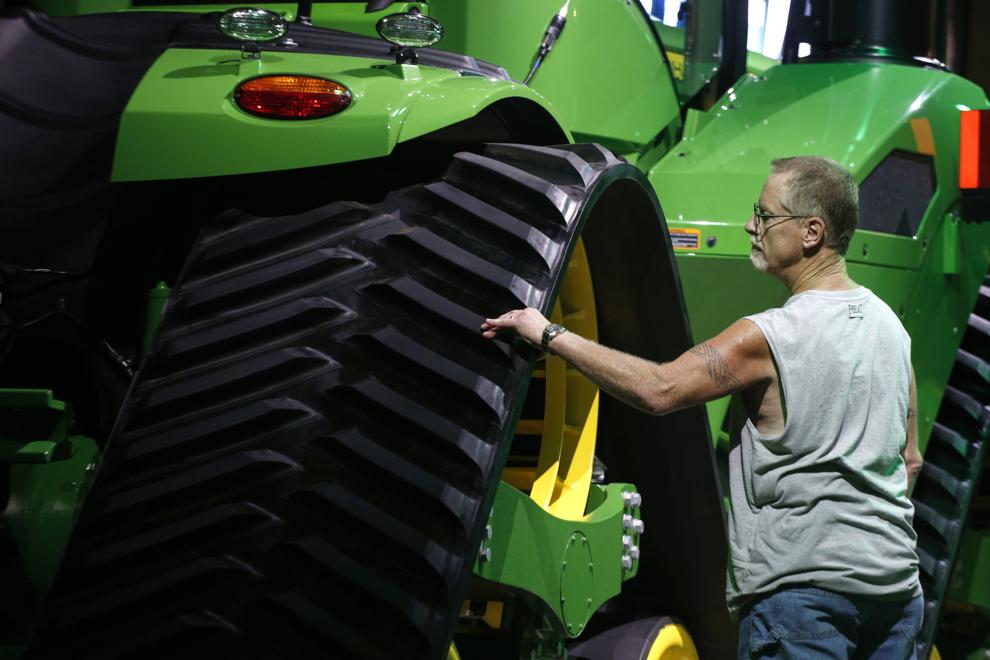 061618mp-John-Deere-100th-Anniversary-Celebration-6
061618mp-John-Deere-100th-Anniversary-Celebration-11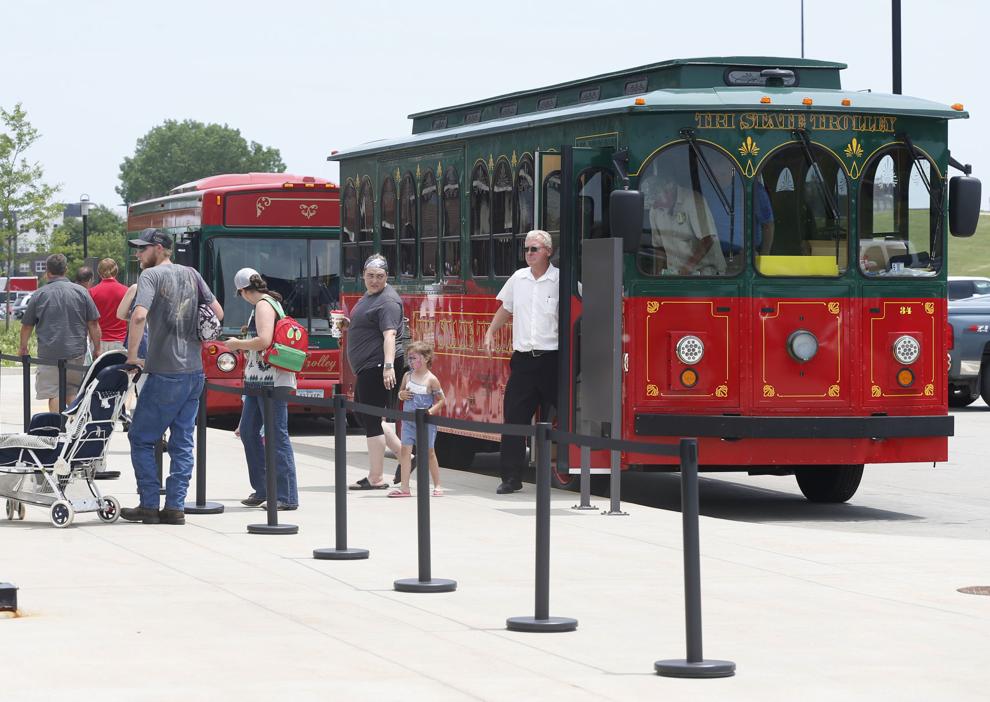 061618mp-John-Deere-100th-Anniversary-Celebration-17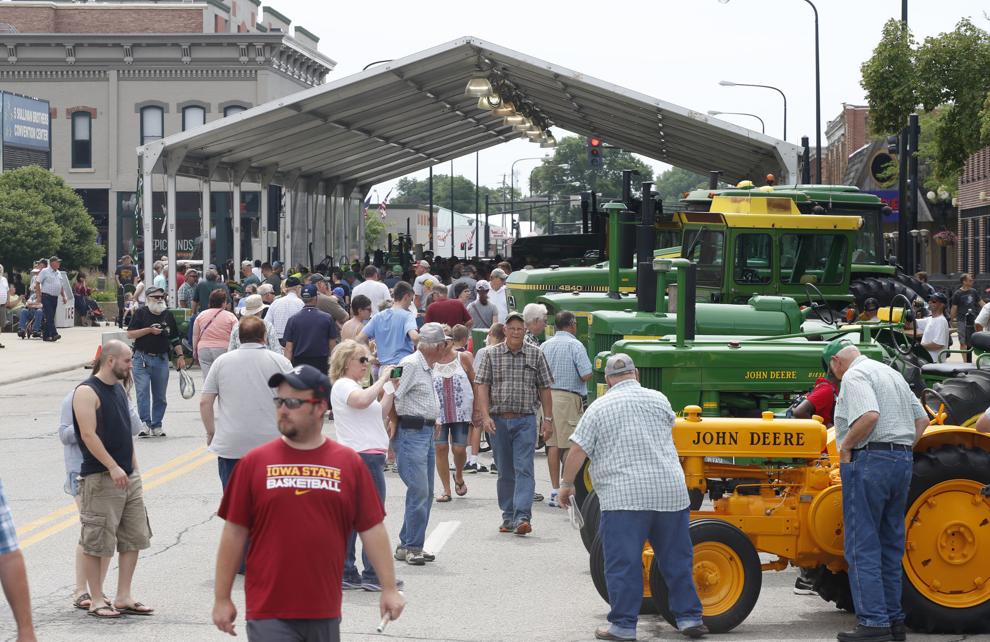 061618mp-John-Deere-100th-Anniversary-Celebration-25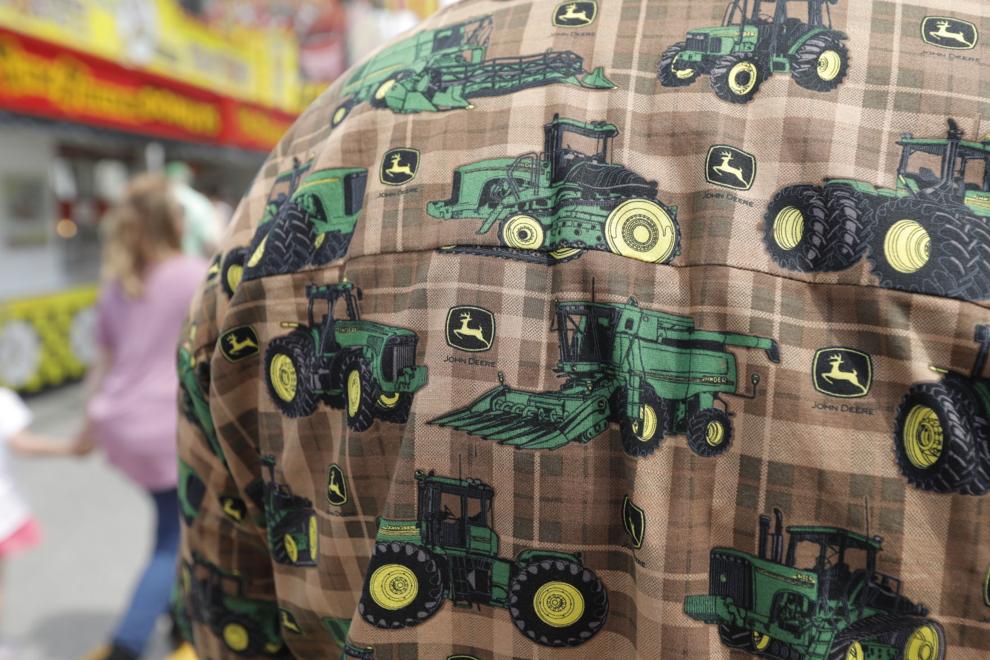 061618mp-John-Deere-100th-Anniversary-Celebration-30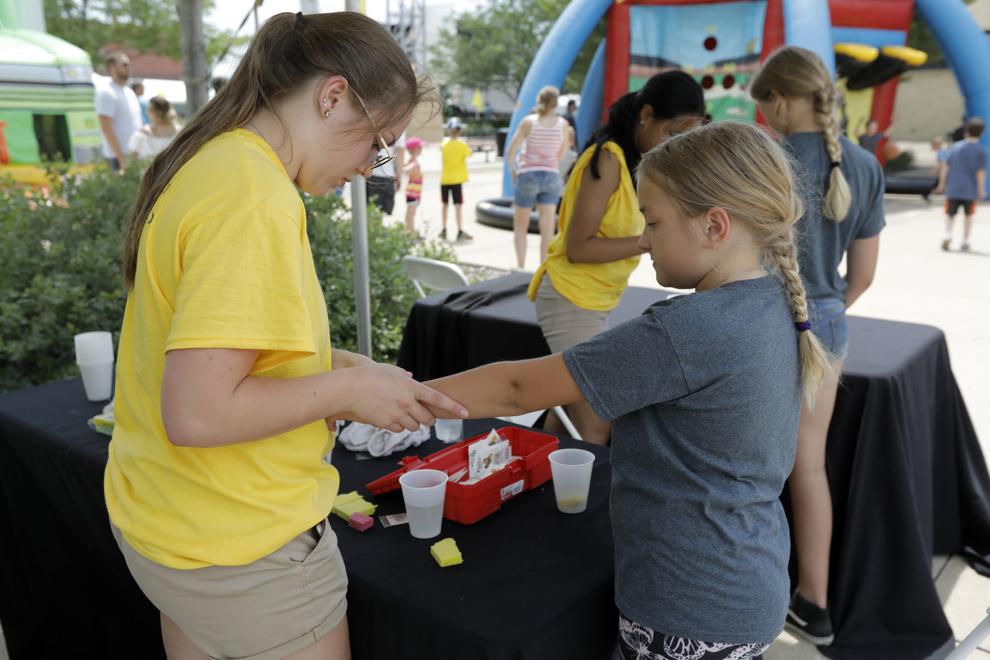 061618mp-John-Deere-100th-Anniversary-Celebration-29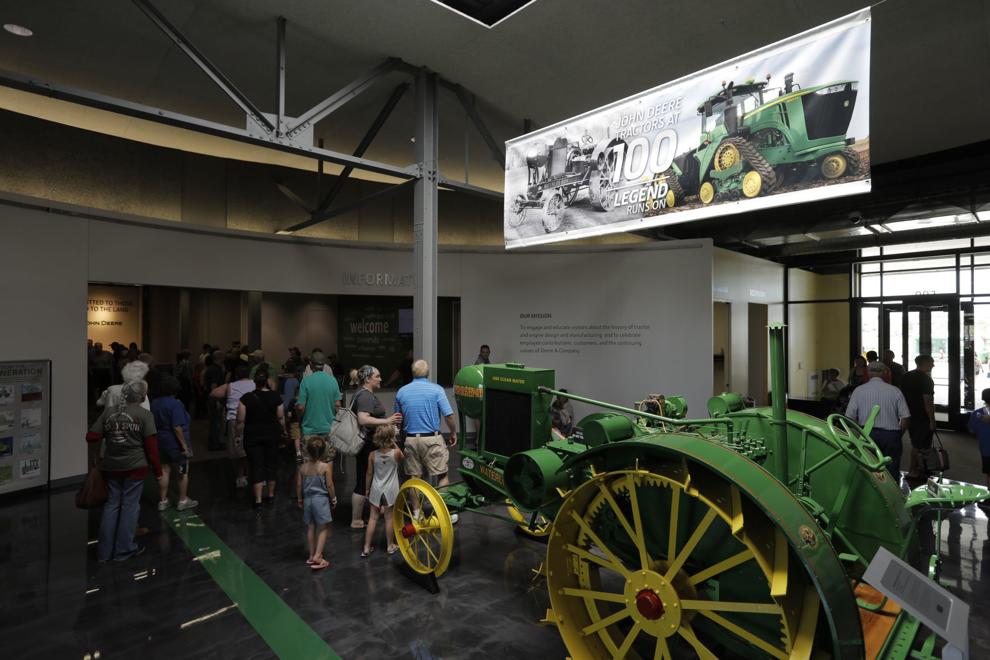 061618mp-John-Deere-100th-Anniversary-Celebration-26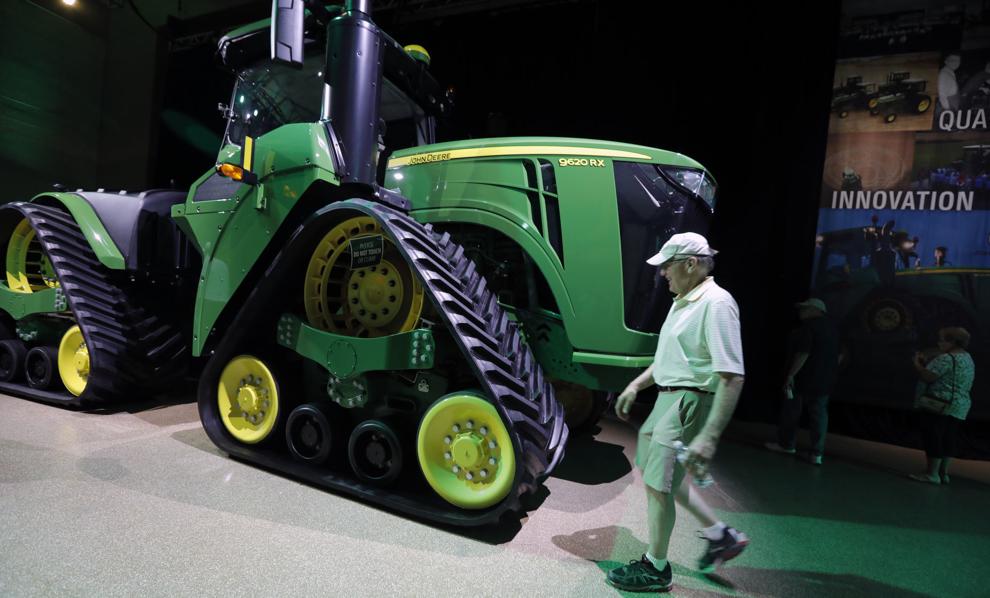 061618mp-John-Deere-100th-Anniversary-Celebration-27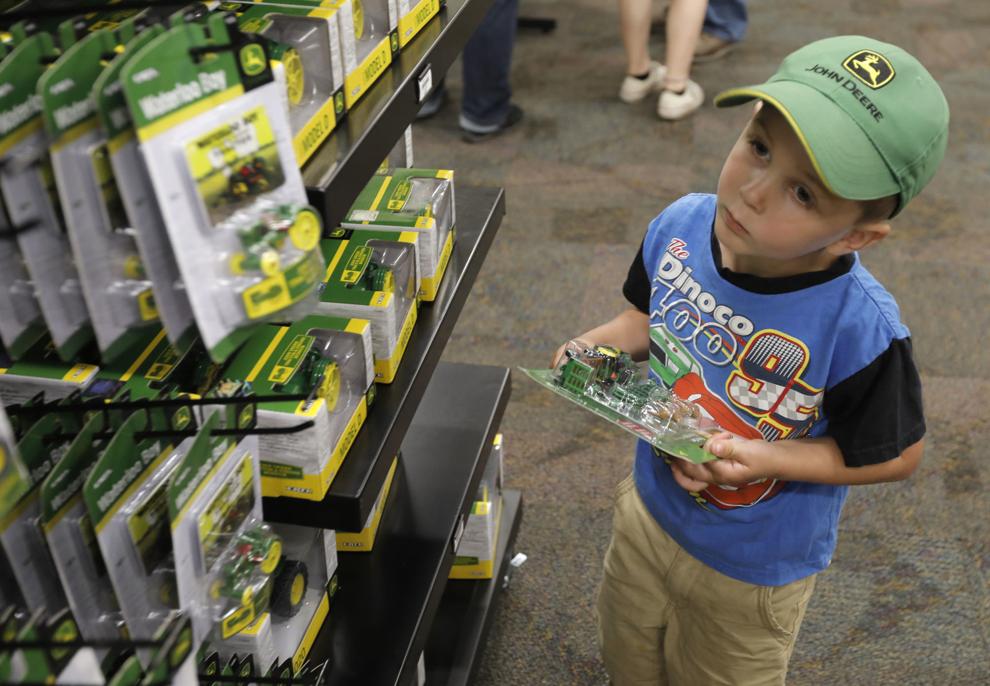 061618mp-John-Deere-100th-Anniversary-Celebration-28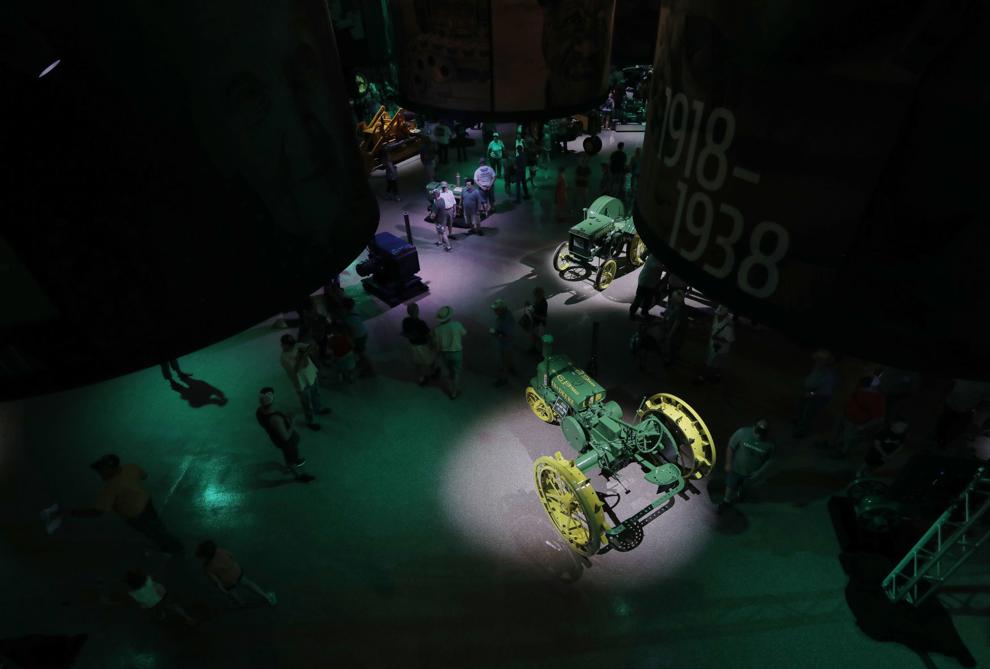 061618mp-John-Deere-100th-Anniversary-Celebration-23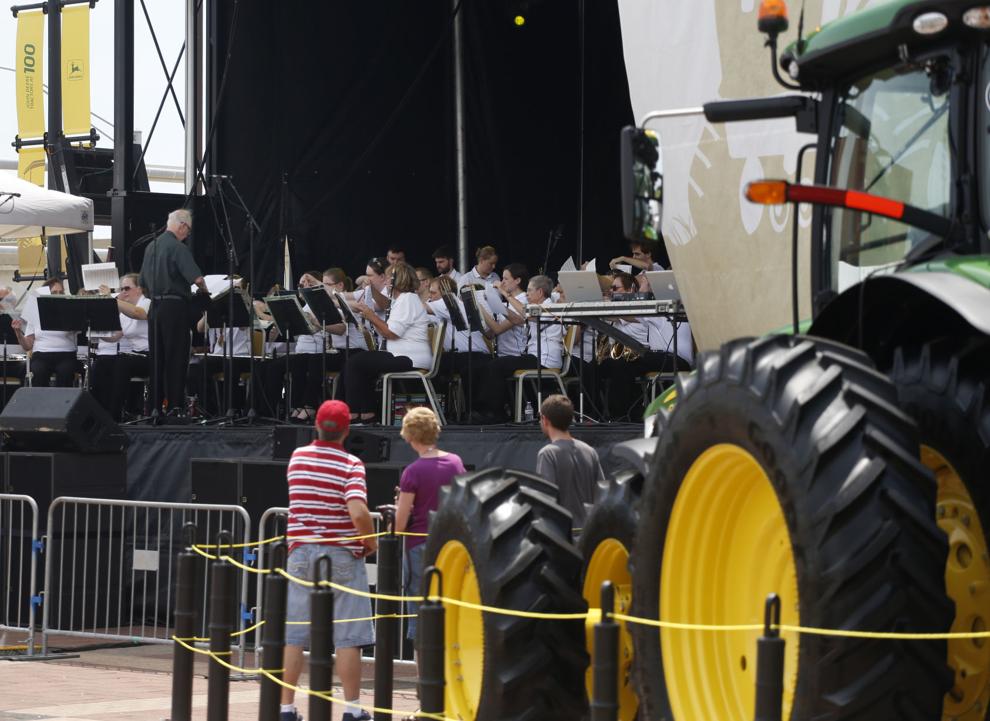 061618mp-John-Deere-100th-Anniversary-Celebration-21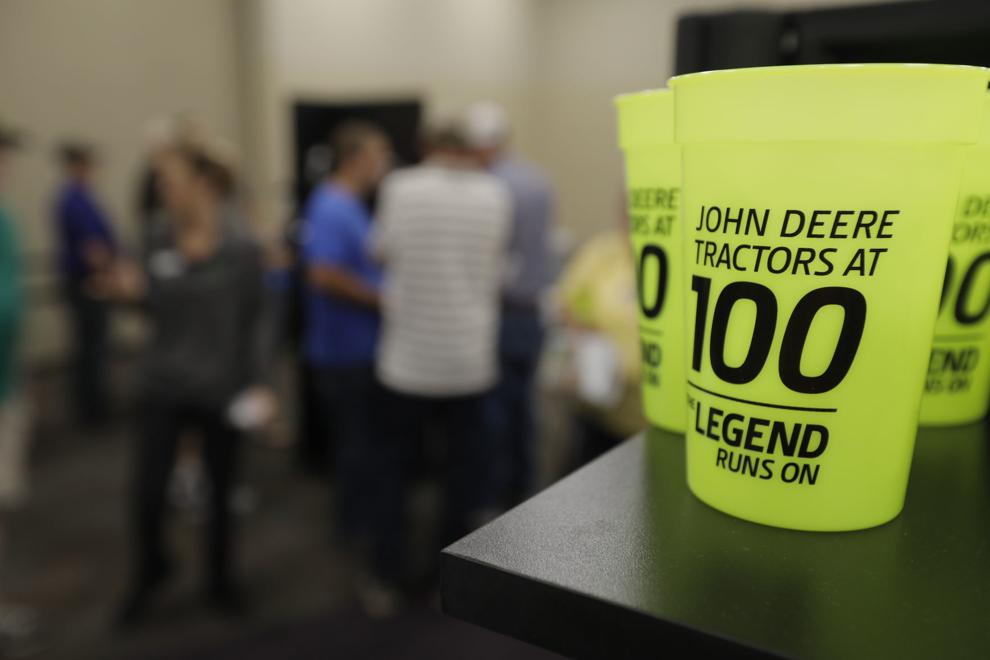 061618mp-John-Deere-100th-Anniversary-Celebration-20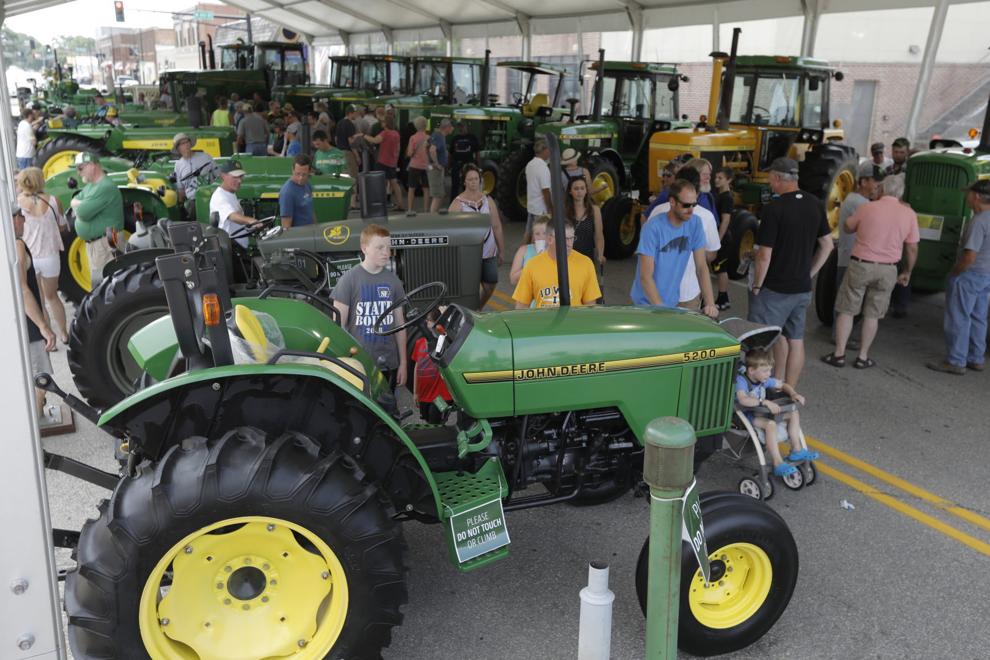 061618mp-John-Deere-100th-Anniversary-Celebration-18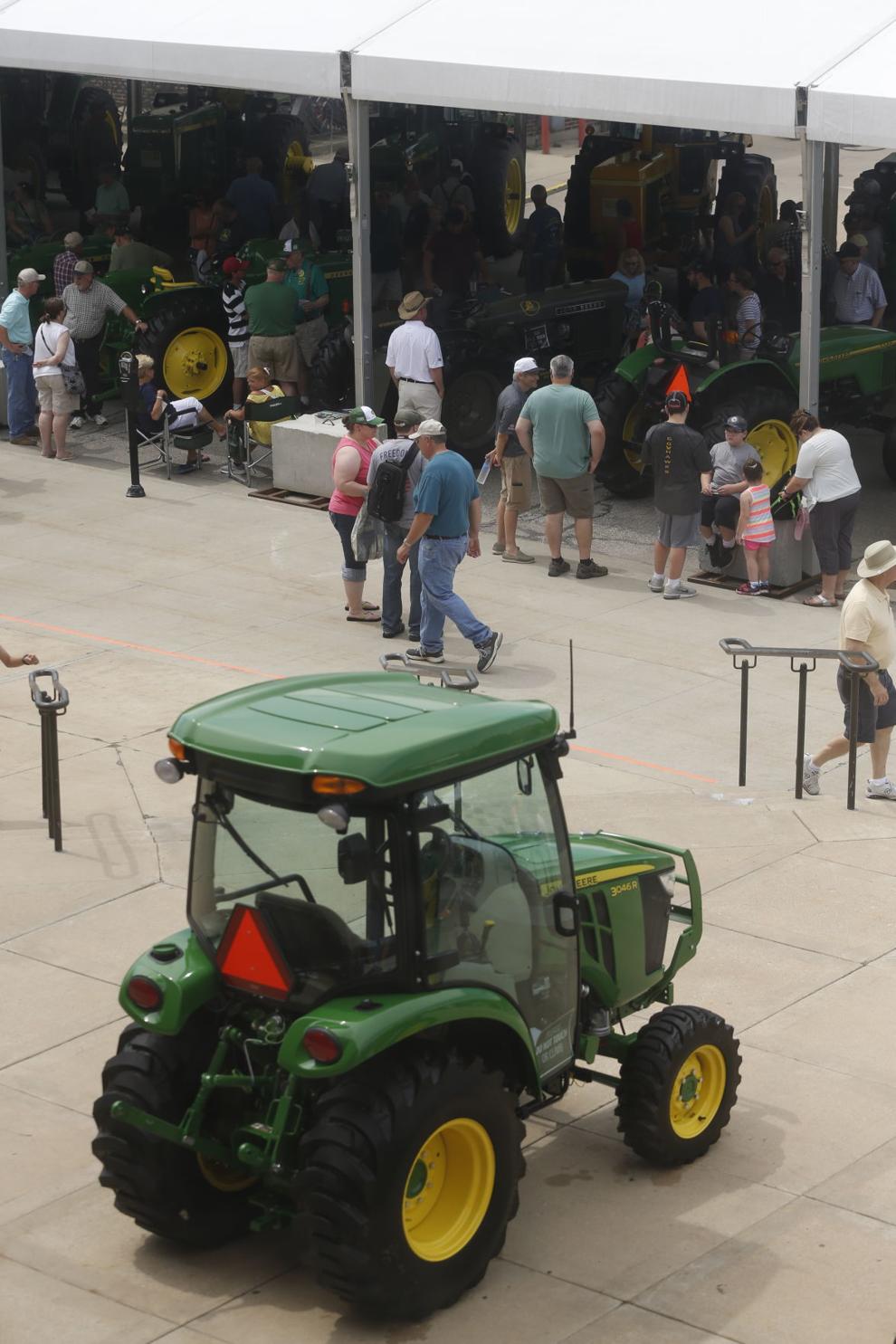 061618mp-John-Deere-100th-Anniversary-Celebration-24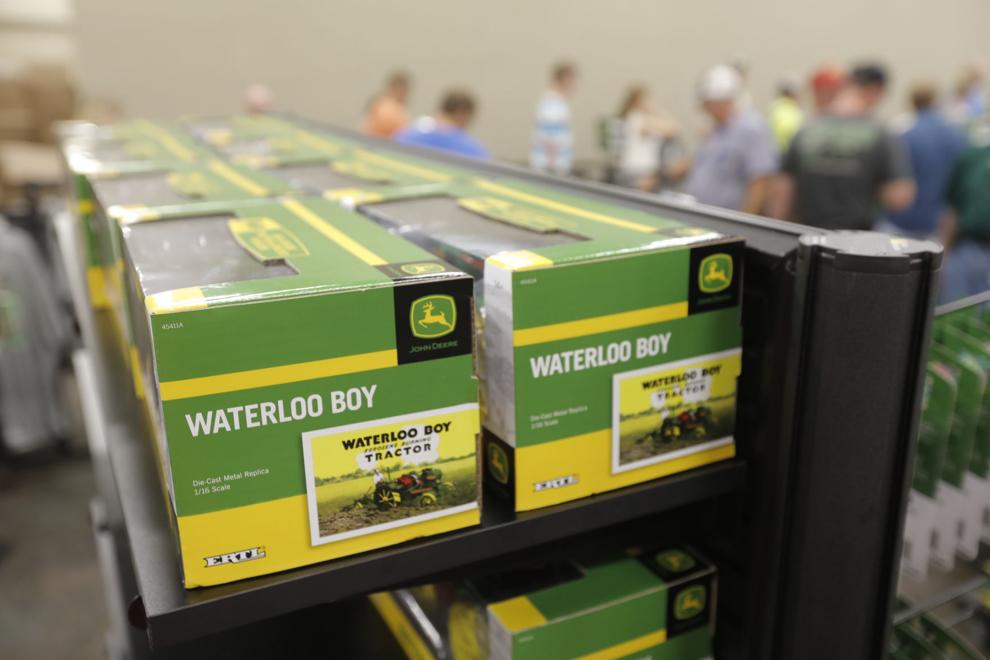 061618mp-John-Deere-100th-Anniversary-Celebration-15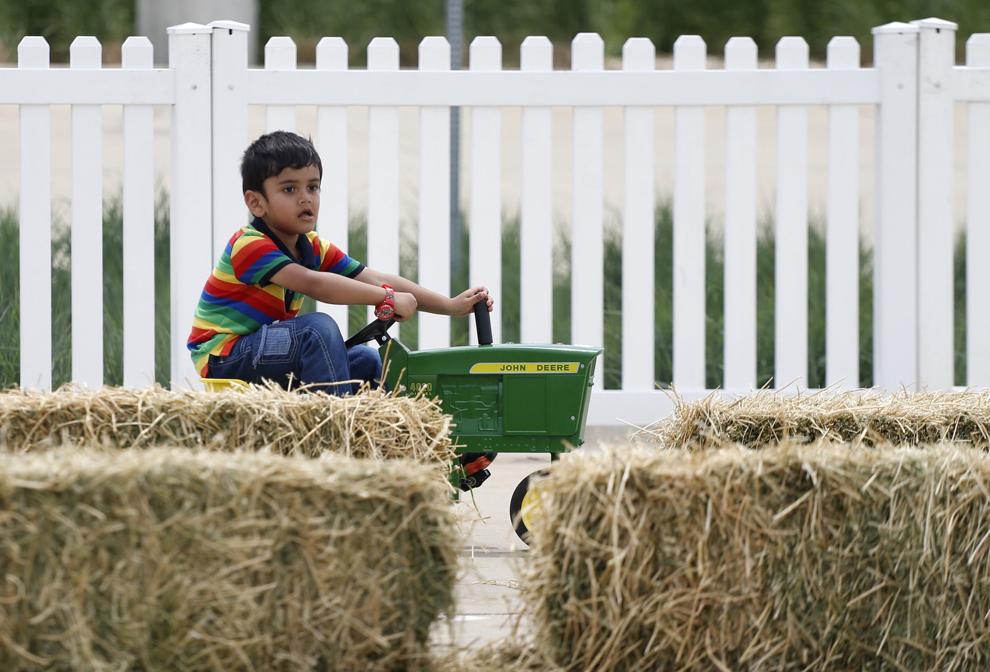 061618mp-John-Deere-100th-Anniversary-Celebration-13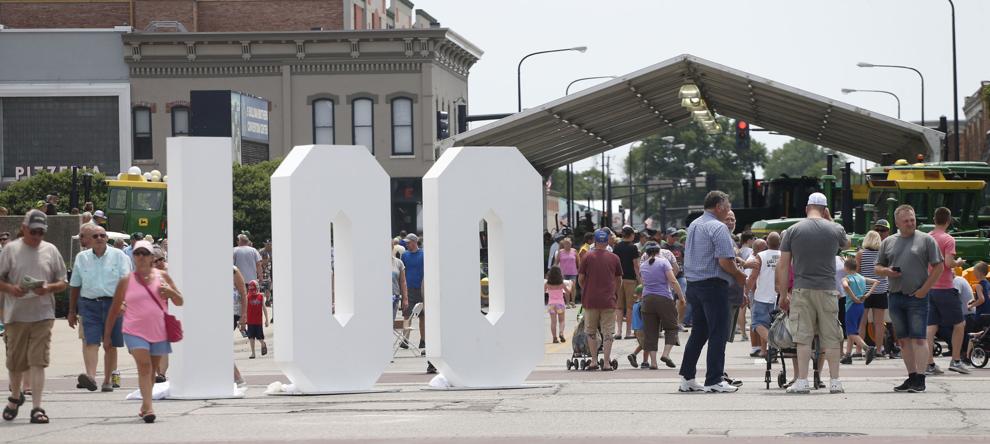 061618mp-John-Deere-100th-Anniversary-Celebration-16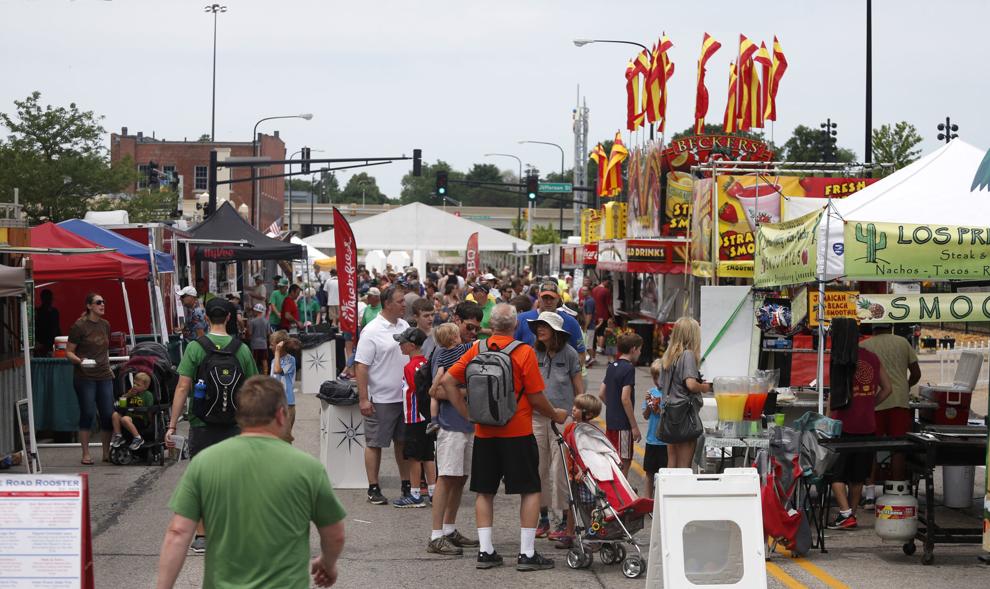 061618mp-John-Deere-100th-Anniversary-Celebration-10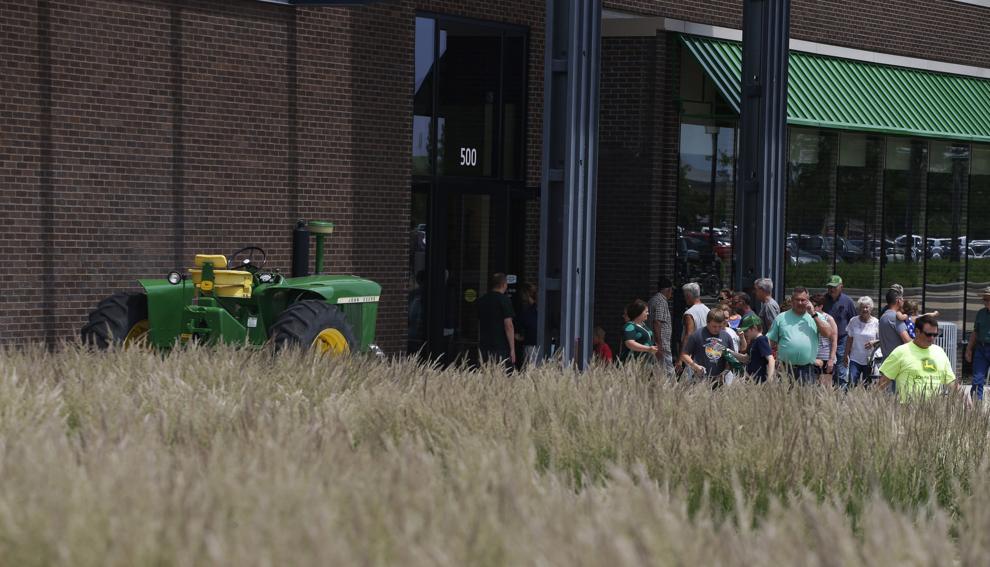 061618mp-John-Deere-100th-Anniversary-Celebration-14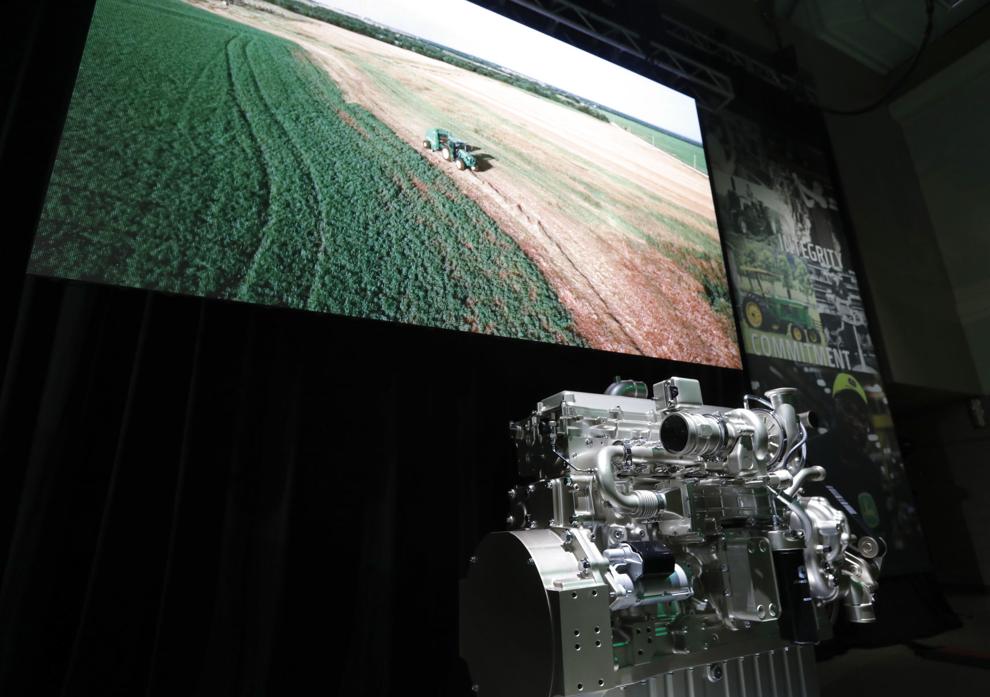 061618mp-John-Deere-100th-Anniversary-Celebration-12