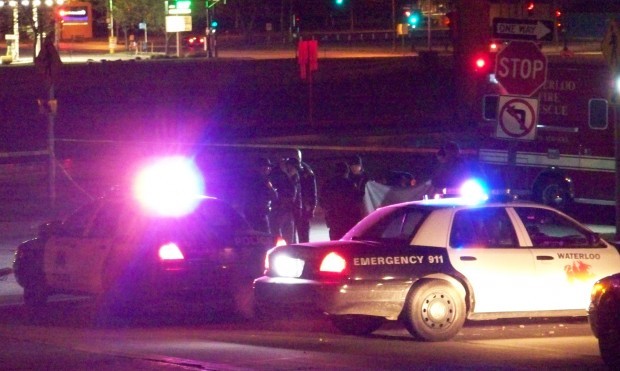 WATERLOO, Iowa --- Rain and thunderstorms marked one year since Becky Simpson Lawless was struck and killed by a passing vehicle that didn't pull over.
Lawless' daughter, Abbey Kurth of Cedar Falls, had planned a vigil Tuesday night to note the accident and lack of justice.
But the weather canceled the event, Kurth said.
Lawless, 59, of Waterloo, was apparently walking home after being at a tavern in the early morning hours of April 9, 2012, when she was hit by a car in the area of Washington Street and West Mullan Avenue. Her body was discovered by a passing police officer at about 4 a.m.
The driver has never been found, although Kurth said police have developed some leads.
"Whether or not he gets arrested, he has to live with it every day," Kurth said. She said she couldn't fathom how a person could leave her mother dying in the roadway. She said she was told the vehicle had dragged Lawless a short distance.
The blow was especially devastating for the family, who had lost other members to recent untimely deaths.
"It just kind of spiraled," Kurth said.
In the year since her mother's death, Kurth has learned the answers to a number of questions she had.
She still doesn't know what her mother was doing in that particular area. But she learned her mother was struck and killed where she was found and not killed elsewhere by some other means and moved, as she had feared.
Kurth took some comfort in knowing the death was likely an accident, and not intentional.
"That did make it easier for me," she said.
Still, she is waiting for justice.
Tuesday's storms meant out-of-town family members from as far away as Missouri were hesitant to travel to Waterloo for the one-year vigil, Kurth said.
Relatives are moving back the vigil, possibly to May to coincide with Lawless' birthday.