WATERLOO – The grandmother of a slain 4-year-old called out the man accused of beating him to death as he was sentenced to prison Friday.
"God isn't pleased with you, Walter. You've done wicked. You've shown me what you are, an evil, wicked person," Ruthie Clay told Walter Cordell Williams. "The way you smirked at us during trial, the way you're smirking at me right now. I know you ain't sorry. Our tears are real. The pain you inflicted on us is real."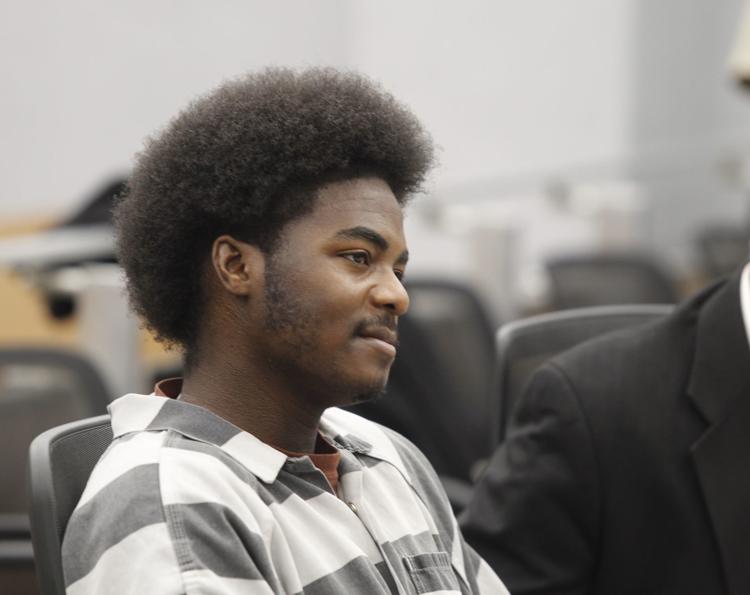 Walter Williams, 24, sat quietly smiling as he listened to Clay.
Clay — grandmother of Jaheem Harris, a child of Williams' ex-girlfriend — told Williams she wished he would spend the rest of his life in prison.
But Walter Williams, who had been charged with murder, was convicted of lesser charges of involuntary manslaughter and child endangerment causing death following an October trial. Sentences for the two charges merged under Iowa law, so Judge Kellyann Lekar imposed the only sentence allowed, 50 years in prison for the child endangerment charge.
WATERLOO — A Black Hawk County jury convicted a Waterloo man of the lesser charge of manslau…
The charge carries no mandatory minimum before parole.
"I am not permitted to issue a life sentence, but I would if I could. I am not able to require a mandatory minimum service on your part, but I would if I could," Lekar told Walter Williams, a comment that garnered a "thank you" from Jaheem's relatives.
The judge also imposed $150,000 in restitution.
Walter Cordell Williams' Friday sentencing came on what would have been Jaheem's sixth birthday, said Black Hawk County Attorney Brian Williams, no relation.
"He would have been in kindergarten or first grade. He would have been making friends at school, spending time with his family. … Everyone lost a beautiful child back in July 2017, a beautiful person," Brian Williams said.
WATERLOO— Doctors wouldn't let Danielle Harris see her 4-year-old son when she first arrived…
According to police Walter Williams was watching Jaheem and other children on July 8, 2017, when dispatchers were called to the West Mullan Avenue apartment for a possible drowning in a bathtub. Paramedics and police found Jaheem unresponsive but dry and noticed extensive bruises on his body.
An autopsy determined Jaheem died of blunt injuries to his chest and abdomen, according to testimony at trial.
Trial has begun for a man accused of killing his ex-girlfriend's young son.
Witnesses in the house reported hearing banging noises that day, and Walter Williams admitted he often hit the child.