WATERLOO – A Waterloo man has pleaded not guilty to federal firearms charges in connection with a revolver found during an October traffic stop.
Rodonus "Chino" Echols, 18, of 701 Logan Ave., appeared in U.S. District Court on Wednesday after a grand jury handed up an indictment charging him with possession of a firearm by a drug user. He remains detained pending a hearing.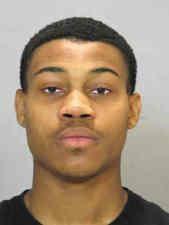 You have free articles remaining.
Waterloo police stopped a Mazda in the 700 block of Logan Avenue around 1:26 a.m. on Oct. 21. Echols was in the back seat, and officers found a chrome .38-caliber Smith and Wesson revolver in his waistband, according to court records. He was detained for carrying weapons.
Court records show Echols has prior drug arrests in connection with a February 2018 search at his home and another house at 705 Logan Ave. that turned up marijuana and traffic stops in July 2018 and January 2019.