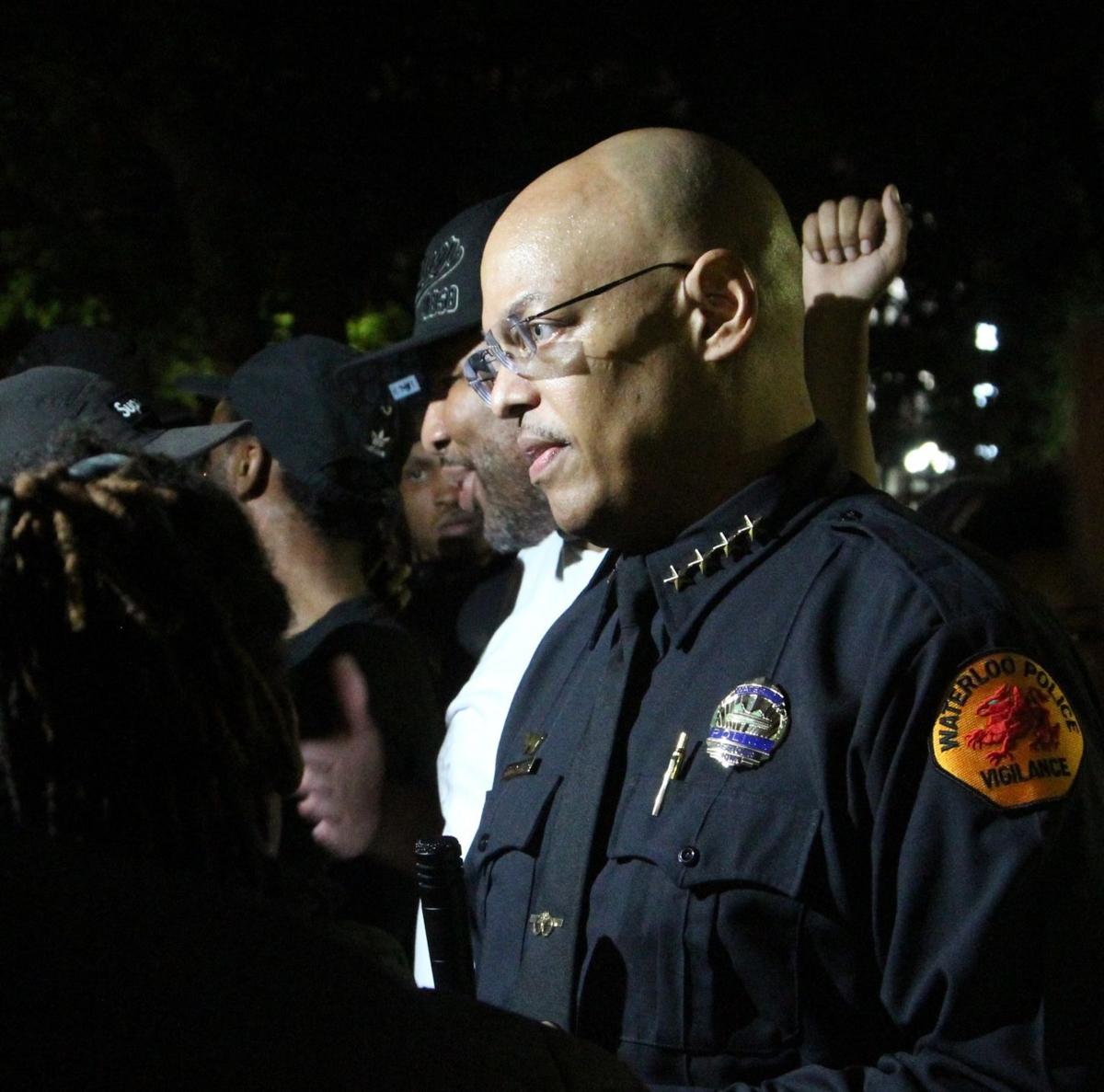 WATERLOO – The Waterloo police chief's resume has surfaced again, this time in New Mexico.
Waterloo Police Chief Joel Fitzgerald Sr. is one of 25 people who are considered "qualified candidates" for the open police chief job in Albuquerque, according to the Albuquerque Journal newspaper.
Albuquerque's chief announced his retirement in September, and the position was posted later that month.
The department has about 1,500 employees and a $186 million budget, according to the city's website. The police chief job pays $161,000.
The New Mexico city is also seeking someone to fill a new position as chief of public safety, which would oversee the police and fire chiefs and the emergency management department. That position was posted in December.
Fitzgerald, a longtime law enforcement veteran who holds a doctorate degree, started as Waterloo's police chief in June after serving four years as police chief for Fort Worth, Texas, and a six-month stint as chief deputy for the Philadelphia County Sheriff's Office in Pennsylvania. The Waterloo chief's job has a $141,000 salary and oversees 137 employees.
This isn't the first time Fitzgerald has applied for a job since starting his Waterloo assignment. In December, the Miami New Times reported he was one of 36 people who had applied for an opening as that city's police chief.
In his Miami application, Fitzgerald included among his Waterloo accomplishments authoring policies on contemporary use of force, biased-based policing, transgender and racial profiling, and creating new diversity, de-escalation, cultural awareness and implicit bias-based training using private donor funding.