WATERLOO — The family of a toddler who died in 2015 finally got to face the woman who operated the in-home day care where he perished.
"It's a pain that never goes away. There's no Band-Aids, there's no wraps, there's no conversations, there's no hugs to help the hurt go away. June 17th haunts me, the day he died. December 11th causes me a pain in my heart, too much to acknowledge. That's his birthday. He got one," Shannon Harrelson, mother of Brody Harrelson, told Amy Hangartner.
On Monday, Hangartner, 43, of Waterloo, was sentenced to 90 days in a work release center and up to five years of probation after she entered Alford pleas — not admitting guilt but acknowledging she would likely be convicted at trial — to charges of felony neglect of a dependent person and misdemeanor child endangerment.
She had asked for a deferred judgment, which would have removed the felony from her record after probation, but Judge Kellyann Lekar declined, meaning the felony conviction will remain intact.
Brody was found unconscious in an undersized car seat where he was been placed to sleep at Hangartner's Bertch Avenue home in June 2015. He was 18 months old.
"When your 90 days are up, you get to go home, look at your children and tell them that you love them. I would, without hesitation, spend 90 days anywhere to have one more moment to tell my wonderful little boy how much daddy loves him," Michael Harrelson said.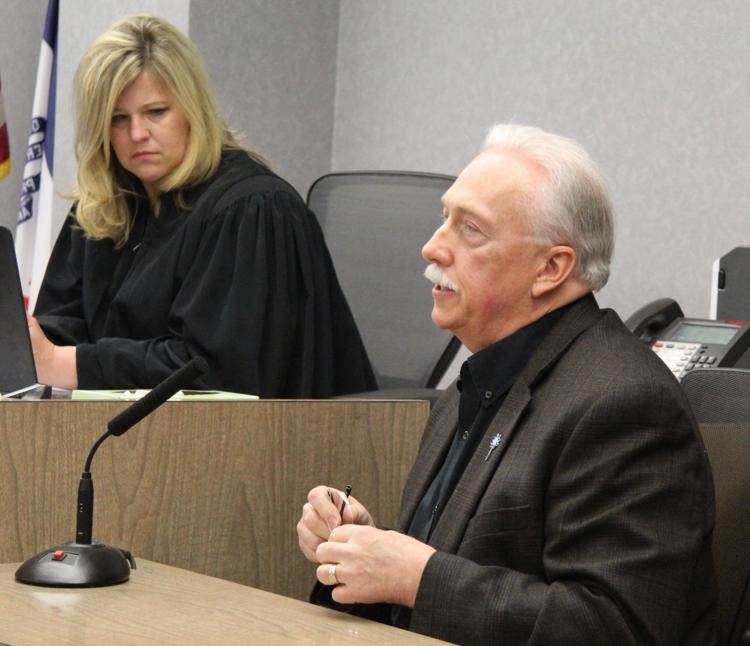 Grandfather Tom Burroughs, a state representative in Kansas, in 2017 introduced a bill in that state's legislature to require children in day care centers to sleep only on government approved surfaces and areas.
Hangartner apologized to the family, noting she, too, had lost a child when she gave birth to a baby without a heartbeat.
"Life is precious, and I realize that. I went to provide child care because I love children. I love people. I'm a caring person," she said.
She disputed the account the car seat had been placed in a second-floor closet, a detail found in court records.
You have free articles remaining.
But she said Brody liked the seat, which didn't belong to the Harrelsons.
"I placed that child in a car seat. He liked car seats. He climbed in them. He liked to sleep in them. He rocked himself back and forth in them," Hangartner said. "It is not a closet. I wish people would understand that, and there were children all upstairs in that area so when they were sleeping they wouldn't bother each other."
She said after Brody was found unconscious, she attempted CPR.
Hangartner had originally been charged with the more serious offense of child endangerment causing death after a medical examiner ruled Brody died of mechanical or positional asphyxia from a car seat strap.
But a contributing factor the medical examiner found — myocarditis, an inflammation of the heart wall — cast doubt on the role of the car seat.
Defense attorney Ray Walton, who represented Hangartner, said two other doctors had reviewed the case and determined myocarditis was the real culprit.
"That could have been on the top line. It could have been the No. 1 cause of death. … The doctors both feel that the child could have died anywhere, including in his own home, from the myocarditis," Walton said.
Walton noted of the two other recent Iowa cases involving children dying in car seats — without heart conditions — one was never charged and the other resulted in a deferred judgment.
Black Hawk County Attorney Brian Williams said the state didn't contest the medical evidence, but said police investigators were initially told Brody had been in a pack and play, and not a car seat.
"The car seat had been removed from the closet and placed in the bedroom," Williams said. He said there also was misdirection when police asked who placed him in the closet and who checked on him and when.