WATERLOO – A federal grand jury has indicted a Guatemalan man with document charges.
According to court records, Misael Saqueo Lopez-Tubac, 36, a Waterloo resident, was pulled over during a May 8 traffic stop on Highway 218 north of town, and he later admitted to immigration officials that he was in the country illegally.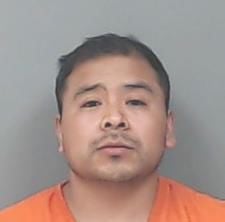 Authorities allege Lopez had been working at a business in Shell Rock and had used a Social Security and alien registration numbers that weren't assigned to him in order to apply for the job in April 2016.
On June 6, a federal grand jury returned an indictment charging Lopez with four counts each of unlawful use of identification documents and misuse of a Social Security number in U.S. District Court in Cedar Rapids. Court records allege that in addition to the April 2016 incident, he used the numbers in July 2015, September 2015 and March 2016.