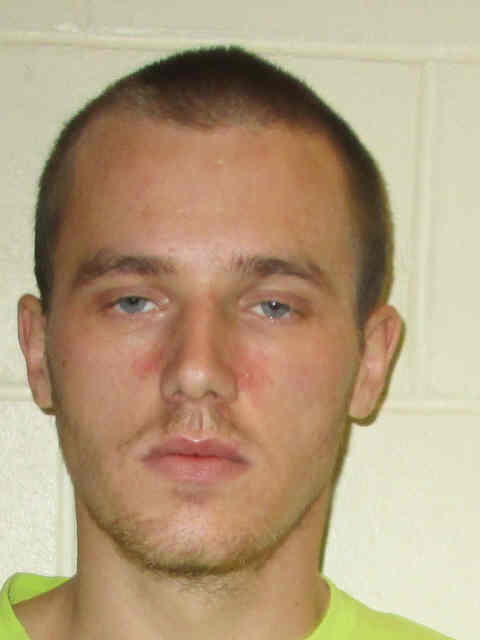 JESUP – A Waterloo man has been arrested after he allegedly wrecked a stolen car, took a bike and then crashed stolen pickup truck in a chase with authorities.
Buchanan County sheriff's deputies said 25-year-old Cody Leroy Donald ingested an unknown substance following the second crash, which happened on Oct. 23. He was taken to a hospital for treatment and a mental health evaluation and arrested Wednesday when he was released.
He was charged with two counts of second-degree theft and one count each of burglary and driving while barred and fourth-degree theft.
Bond was set at $10,000 cash only.
According to court records, Donald had been driving a Cadillac Seville that had been stolen from a Florida man for about three months when he crashed it into a bridge in the area of 190th Street and Deacon Avenue northeast of Jesup around 8:30 a.m. Oct. 23. The Cadillac landed in a ditch, and Donald allegedly removed belongings from the vehicle and stashed them in a culvert to retrieve later, records state.
He apparently walked to a nearby home at 1973 Deacon Avenue where he entered the garage. When the resident confronted him, he took off on a Trek mountain bike, which he peddled for about a mile before swapping it for a Chevrolet S-10 pickup he took from a home at 2006 Carter Avenue, according to court records.
The truck's owner followed him and called 911. Buchanan and Black Hawk deputies, state troopers and Jesup police chased the truck as it headed west and crashed into a Buchanan deputy's squad car in the area of Independence and Canfield avenues.
A short standoff took place after the Donald displayed what appeared to be a firearm, but he was ultimately taken into custody without further incident, according to the Buchanan Count sheriff's office.
Photos: Missing children in Iowa
Sign up for our Crime & Courts newsletter
Get the latest in local public safety news with this weekly email.