WATERLOO – A Waterloo man has been arrested in connection with a January burglary where the victim was doused in bear spray.
Cedar Falls police arrested Curquan Lee Riley, 18, on a warrant for second-degree burglary after responding to an unrelated disturbance on Friday. Riley was also arrested for harassment of a public official for allegedly telling police he was someone else when they approached him.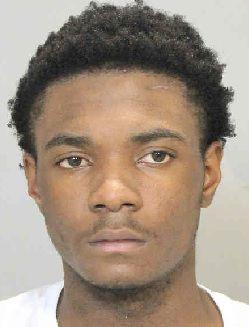 You have free articles remaining.
Police allege Riley and two others forced their way into a home at 350 Butler St. around 1 p.m. Jan. 8. The resident, Leandra Hughes, was sprayed with a large canister of bear repellent. Another person in the home was also exposed to the spray, which damaged items in the house, according to court records.
Hughes' sister, Lakyra Maruita Sanford, 20, of Cedar Falls, was arrested in January for misdemeanor assault for allegedly punching Hughes during the Jan. 8 incident.