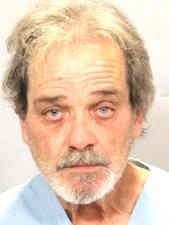 WATERLOO – A Waterloo man has been arrested in connection with a stolen pistol found in his vehicle in August.
The charges were added over the weekend as police detained Mark Louis Brandes Sr., 60, for allegedly violating a civil domestic restraining order by twice phoning a woman on Saturday.
According to court records, Waterloo police were asked to check on a man in a parked Buick Rainier in the area of Aladdin and Bauch streets on Aug. 19. Officers found Brandes lying outside the vehicle and noticed a 9 mm SIG Sauer pistol in the back seat with a magazine beside it.
Brandes was taken to a hospital for treatment.
Officers determined the pistol had been reported stolen from a parked vehicle on Courtland Street on Oct. 11, 2018, according to court records.
On Saturday, Brandes was arrested for trafficking stolen weapons, carrying weapons and violation of a no contact order. Bond was set at $16,000.
The August incident came about a month after a federal district court judge threw out Brandes' wrongful termination lawsuit against the City of Waterloo. Brandes had been an employee for the sewer department until he was let go in 2017. He alleged age and disability discrimination, and the city argued he had been terminated following complaints of abusive behavior by co-workers.