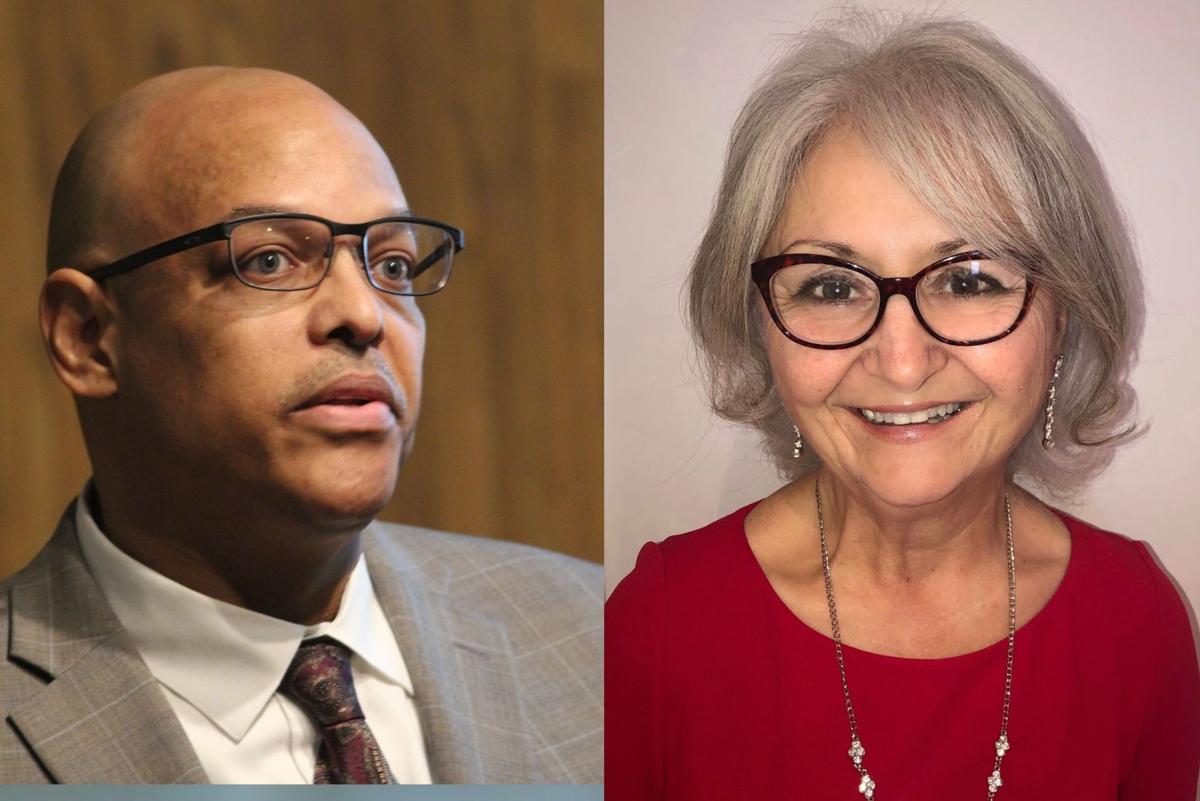 WATERLOO — A Waterloo City Council member is calling for the police chief to step down.
Margaret Klein, who holds the Ward 1 seat and is running for mayor, asked for Chief Joel Fitzgerald's resignation Thursday as new information came out that Fitzgerald had applied for an opening in Austin, Texas.
"Our community and police officers deserve a chief who is invested in the future of Waterloo. Chief Fitzgerald has made it clear that he has no interest in remaining in our city. His frequent trips out of town, often in search of new employment, are a slap in the face to the taxpayers who hired him only one year ago," Klein said in a prepared release.
"I believe it is in the best interest of all that Chief Fitzgerald step aside and allow for a new chief to take the reins," she said.
Neither Fitzgerald nor the mayor's office could be reached for comment.
Fitzgerald started as Waterloo's police chief in June 2020 following a stint as chief in Fort Worth, Texas. Since then his resume has surfaced at several major police agencies around the country including Miami, Fla., Albuquerque, N.M, and Memphis, Tenn.
Klein's request for Fitzgerald to resign came days after a Monday City Council work session where Klein questioned the chief about operations at the department.
She asked if the chief had debriefed officers who have recently left the department to gather their opinions on the agency.
"I'm very aware of some of the people that have left the police department who were unwilling to conform to some of the changes that have been made, like some of the policy changes that were ordered from council," the chief said.
"Some are very dissatisfied, and with the dissatisfaction, you get attrition. When a new police chief takes over in a new city, you are not going to have everyone that likes the fact that we have to change," Fitzgerald said.
"I'm working to balance the level of service that we give in the community. I'm working to make sure the officers get the support and equipment and everything they need for the job. If, by some chance, those who have left the agency are unhappy, I'm aware some are unhappy, but I also know that the majority of the people I speak with are very happy with the things that are happening," Fitzgerald said.
Klein asked about rumors that police officers are forbidden to wear American flag pins and "thin blue line" pins on their uniform.
"We have not forbidden them to wear it," the police chief answered.
The American flag pin is mentioned as being approved on page 4 of the department's uniform guidelines, which are posted on the department's website.
Klein also asked why Fitzgerald has yet to qualify with firearms, a requirement for every officer on the department. The chief said he has qualified with firearms in the past but is currently recovering from shoulder surgeries and hasn't tested in Iowa.
"I was given a qualification extension of over six more months to be qualified," he said. "I have been a police officer for 30 years. I've qualified in every state, and unfortunately in this state I have had shoulder surgeries that have stopped me from being able to do the physical qualification. But I have never not qualified in any state that I have worked in."
Meanwhile, the American-Statesman newspaper in Austin, Texas, reported that Fitzgerald is one of at least 26 people who applied for the position of that city's police chief.
Other candidates for the Austin job hail from across the nation — New York, Georgia, Arkansas and Maryland — as well as from other agencies in Texas. The Austin department's current interim chief is also in the running.
Austin began searching for a new chief in March and active recruiting began in April. Interviews for finalist are scheduled for July or August.
The Austin Police Department has 1,809 sworn officers and 246 non-sworn professional staff with a $240.8 million budget.
The Waterloo Police Department has 123 sworn officers.