ELDORA — Child protective worker Carol Allen paid a surprise visit to the Ackley home of Traci Lynn Tyler and Alex Shadlow in September 2017. She asked about a dark, locked room Shadlow's son had told his teacher he was forced to sleep in.
Tyler led her right to it.
Allen, with the Iowa Department of Human Services, was one of six witnesses testifying Tuesday in the non-jury trial of Tyler, 40. Tyler is one of two guardians accused of keeping the boy locked in a small basement enclosure, denying him bathroom privileges and food and abusing him.
Allen exhibited photos she took with her cell phone camera of the makeshift pen under the basement stairs. The room had a bare concrete floor with a small metal can. Allen said Tyler told her the boy was locked in at night.
"I asked, 'What is this puddle?' She said it was (the boy's) urine. I asked, 'Is there a light in there?' They said no. I said, 'What does he sleep on? Pillow, blanket, anything?' Traci said, 'He just ruins those things, so he doesn't get those things.'"
Tyler told Allen, who had visited twice before, the boy was locked up because he was destroying the house and they were tired of cleaning up after him.
"I said, 'This is unacceptable. This is abuse,'" Allen said. "At one point, I asked Traci if she would sleep in there. She responded, 'I would behave.'"
Defense attorney Ted Fisher painted Tyler as a woman who had tried everything else to curb her boyfriend's son's behavior.
"The enclosure they're showing you is after months of escalating behavior when they're at their wits' end, correct?" he asked Allen. "So they're kind of saying this is a last resort."
Fisher noted that even after seeing the enclosure on a Friday, Allen allowed the boy to stay at the home over the weekend and have Tyler drive him to a foster home Monday after a "safety plan" was agreed upon.
"So this was not an emergency removal?" Fisher asked.
"Based on what I knew at the moment — I was still trying to work with this family, so I did not make that decision, no," Allen said.
As far back as 2015, Tyler told a co-worker at Casey's General Store in Ackley her then-first-grade son had behavioral issues, including attention deficit disorder and oppositional defiance disorder, and would urinate and defecate all over the house.
But of the dozens of times when Laura Robinson baby-sat the child, including five or six times overnight, the boy didn't exhibit any of the behaviors of a child with those diagnoses. She knew because her son was diagnosed with both.
"She said she had caught him peeing down the vent in the floor of his room, and he would destroy her kitchen when she was not awake — he just didn't listen," Robinson said. "At first, I just watched for behaviors, but then after getting to know him I was a little shocked, because he did not exhibit any of the behaviors she had said."
By the time he entered third grade, the 8-year-old Ackley Elementary School boy was very thin, pale, had hair falling out in patches and constantly complained of hunger.
It was a far cry from the energetic, social student who got above-average grades just months before, according to his former second-grade teacher, Susan Brandt.
"He was interested in all we were learning about," Brandt said of the boy in second grade. "He was inquisitive. He wanted to learn and enjoyed coming to class."
But when the boy came to school for the first day of third grade, Brandt noticed immediately things were different.
You have free articles remaining.
"He looked very pale, he looked very thin and I was very surprised by his appearance," she said. "I couldn't believe that that was the little boy that I knew the year before."
The boy's third-grade teacher, Cam Schipper, testified in the month the boy was enrolled in her class before Tyler pulled him out of school, he "looked like a skeleton," was quiet and timid and always complained of being hungry.
Finally, after he tried stealing gum from another student's locker, Schipper sat him down.
"He started talking about how he's hungry all the time, he doesn't get to eat food at home, and when he does try to get food at home he gets in trouble," Schipper said the boy told her. "He eventually started telling me about the place in the basement where he slept on the floor and it was dark. He mentioned being locked in that room downstairs."
"Were the words (the boy) used suggesting it was ongoing, or it had happened in the past?" asked assistant attorney general Tyler Buller.
"As I understand, it was happening the whole school year so far," Schipper said.
Physician assistant Penny Osborn saw the boy about a week after he was placed with his foster family.
Osborn said he had alopecia due to malnutrition, but was otherwise on the skinny end of the normal weight range. But she said he had six linear scars on his back, between three and six inches in length each, and multiple bruises on his back in various stages of healing.
Ackley Elementary School Principal Teresa Keninger testified she was told by Tyler not to feed the boy breakfast at school because the family couldn't afford it, though Keninger testified the boy qualified for free breakfast. She said she told the boy he could have a granola bar from her desk any time, and he took at least one every day.
After that, she said, his demeanor and physical appearance changed.
"He looked a little healthier, started talking more with staff and myself," Keninger said. "His cheeks started to fill out a little bit. You could see the change in his face."
Keninger said Tyler had told her in a previous meeting the boy was behaving differently, urinating on the floor and was under medical care, including a therapist. She said the school didn't notice any bathroom or behavioral issues other than food stealing.
On cross examination, defense attorney Aaron Siebracht noted Keninger only saw the boy about five minutes each school day, and neither she nor the other two teachers ever recalled sending him to the school nurse for an examination.
"Why didn't you contact anyone else? DHS? Police?" Siebracht asked.
Keninger said Tyler told her DHS was already involved with the boy, "and we didn't have anything else to report other than what DHS was already aware of."
Tyler's attorneys said Tuesday morning she declined an offer of lesser charges totaling 50 years of prison, instead taking her chances on a non-jury trial. The state's attorneys denied formalizing that offer. First-degree kidnapping carries a sentence of life in prison.
The Courier is not naming the boy because he is a minor. He is scheduled to testify in court against Tyler today.
Shadlow's trial will be held in June in Dickinson County.
042619kw-traci-tyler-01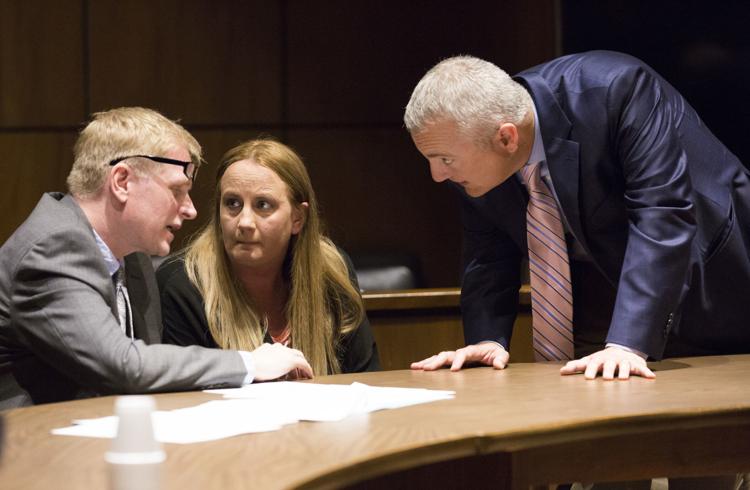 042619kw-traci-tyler-03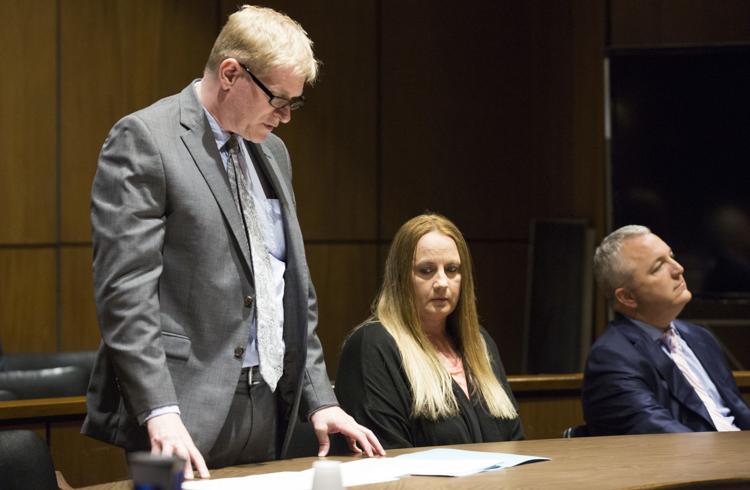 042619kw-traci-tyler-02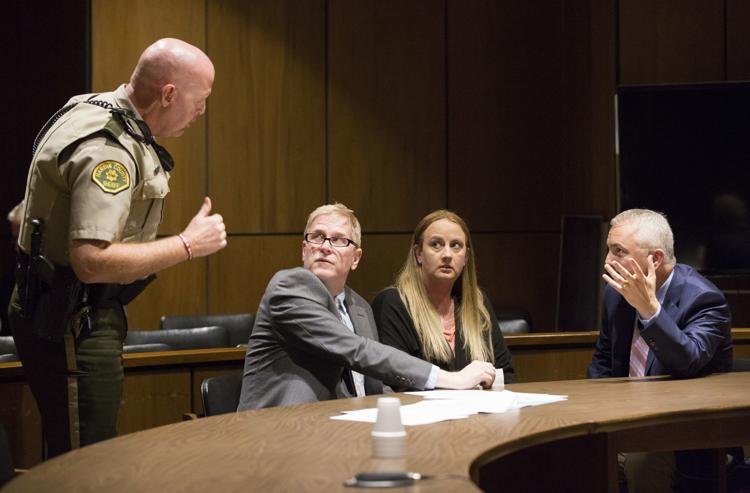 021319jr-laura-roan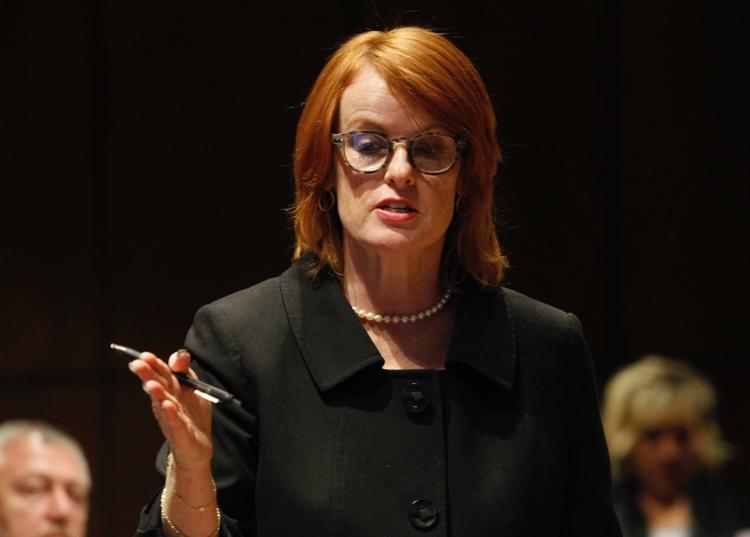 021319jr-laura-roan-2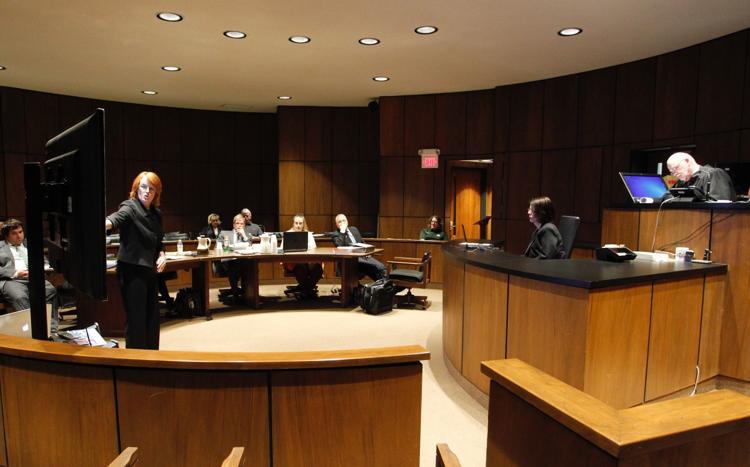 021319jr-tyler-roan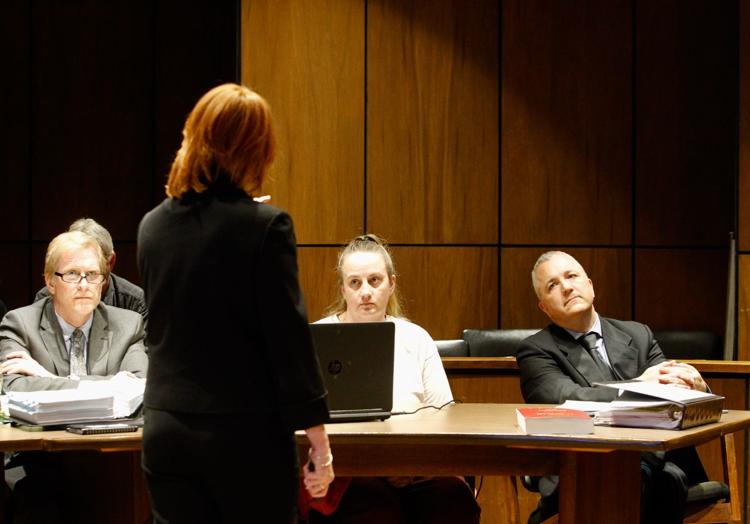 021319jr-ted-fisher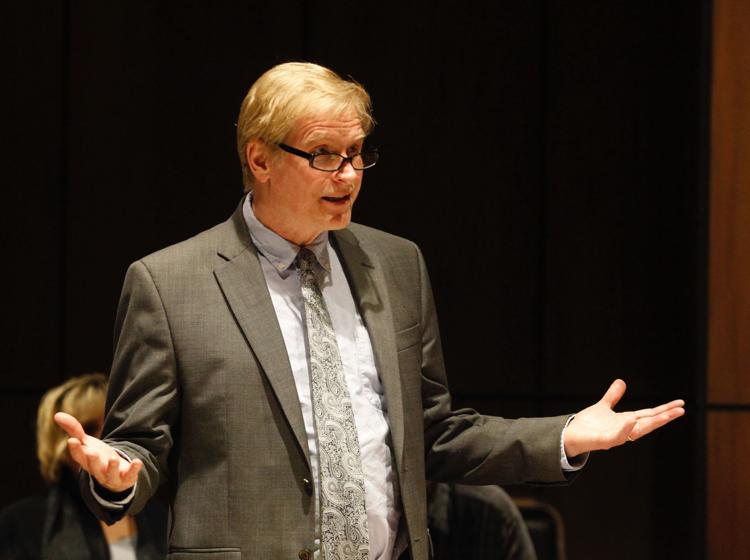 021319jr-tyler-roan-2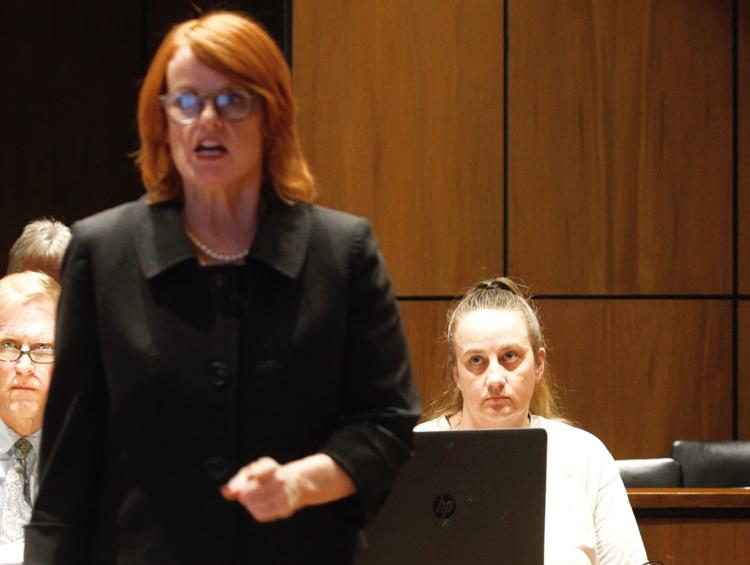 021319jr-ann-swisher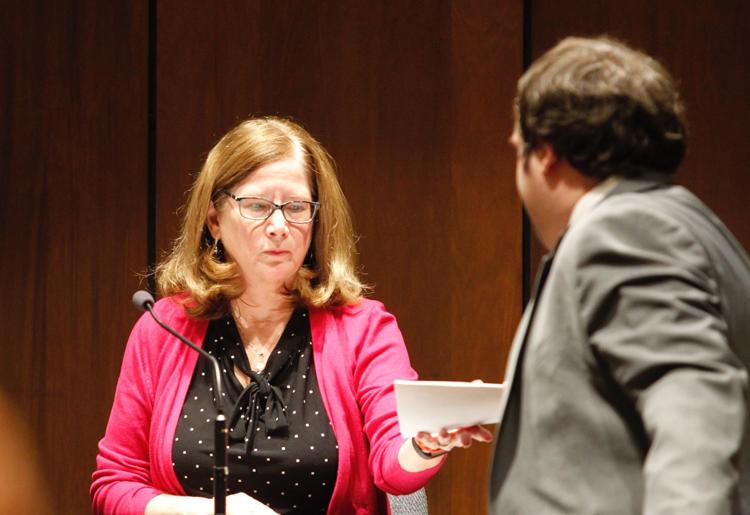 021319jr-traci-tyler
021319jr-james-ellefson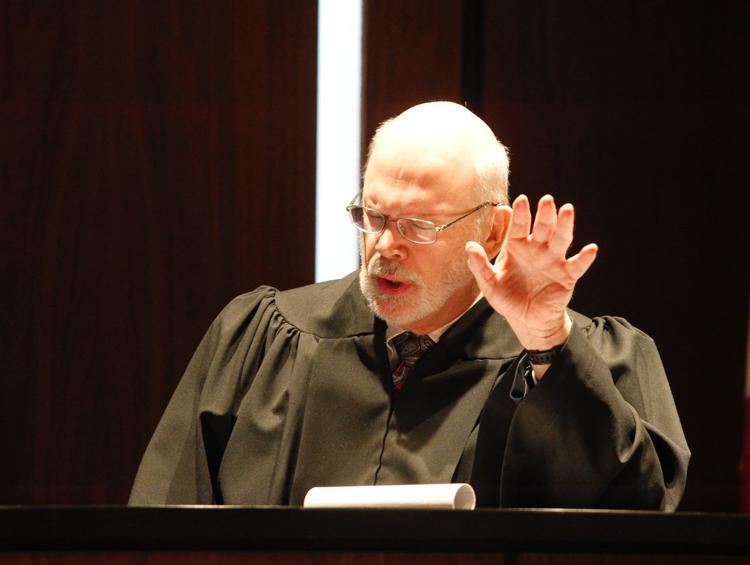 020819jr-tyler-trial-1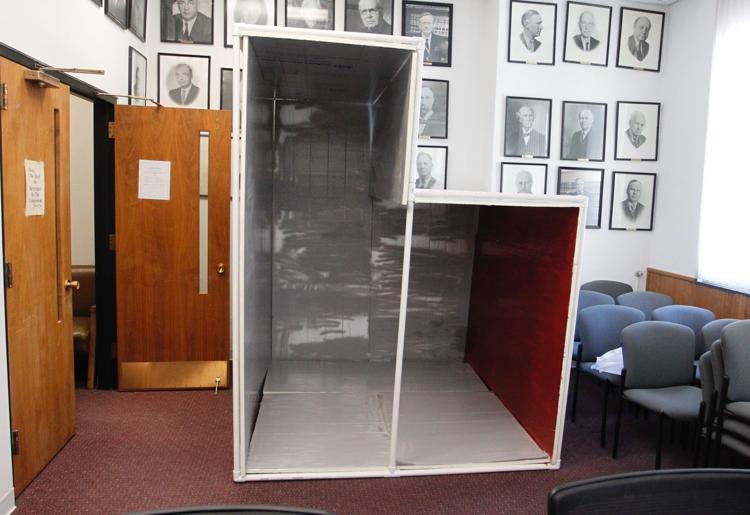 020819jr-tyler-trial-7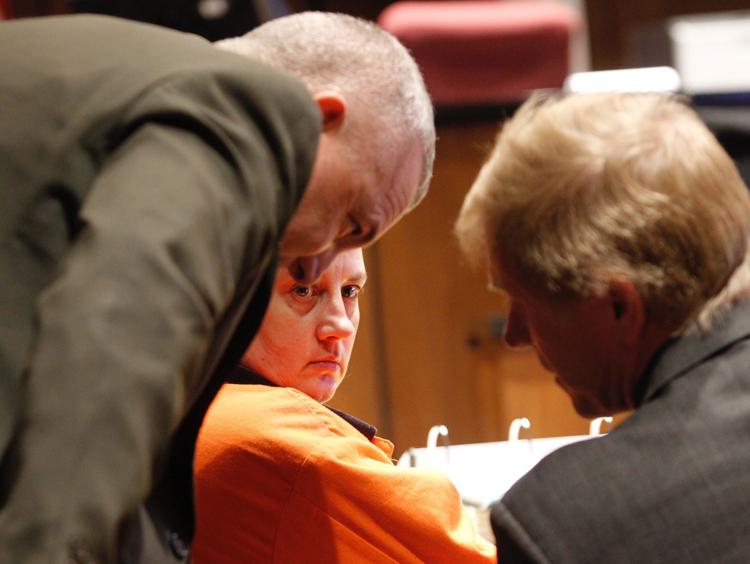 020819jr-tyler-trial-2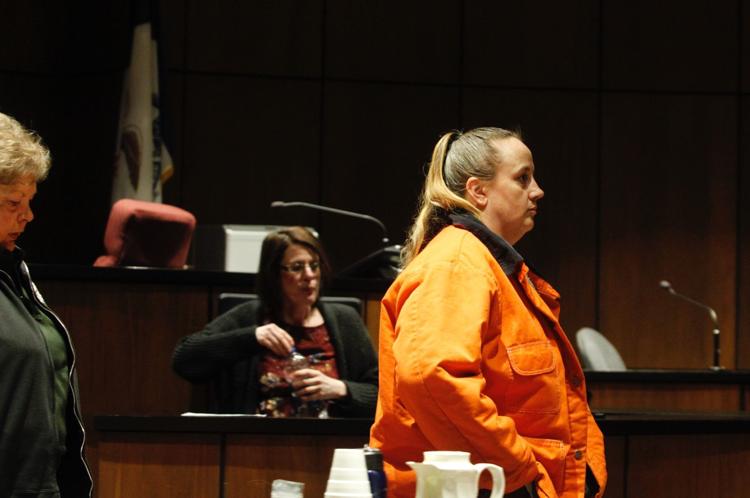 020819jr-tyler-trial-3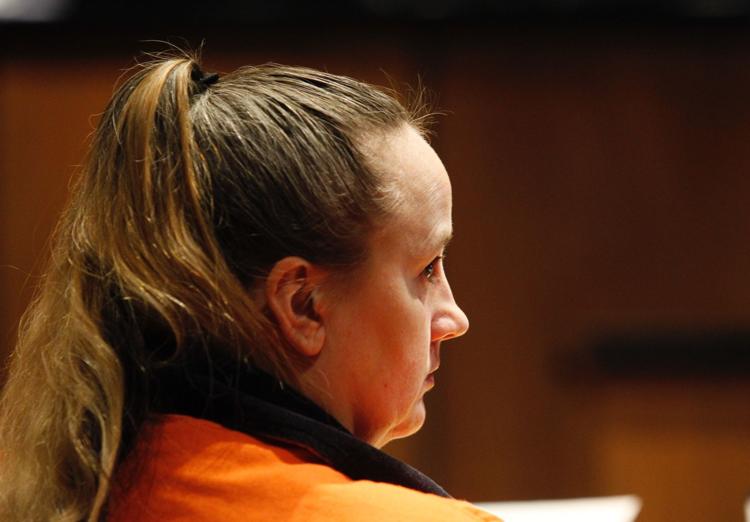 020819jr-tyler-trial-6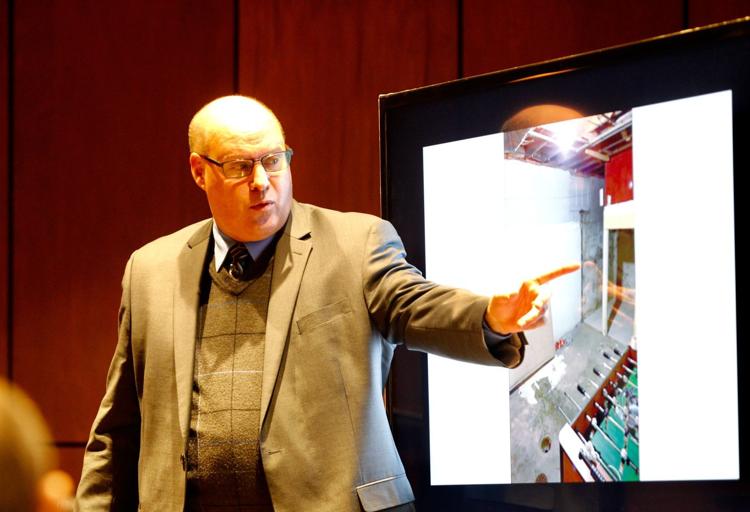 020819jr-tyler-trial-4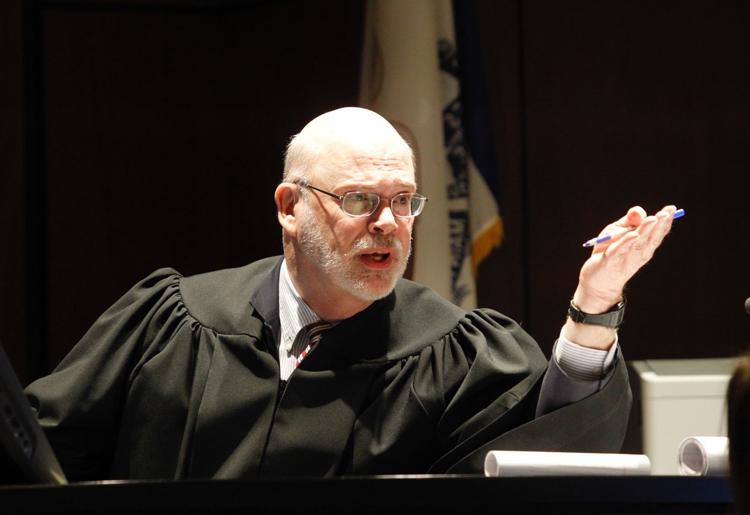 020819jr-tyler-trial-5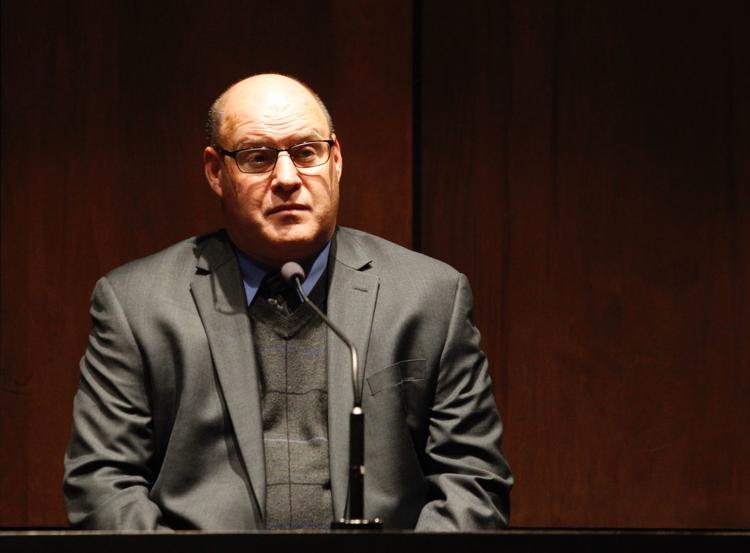 020819ho-tyler-buller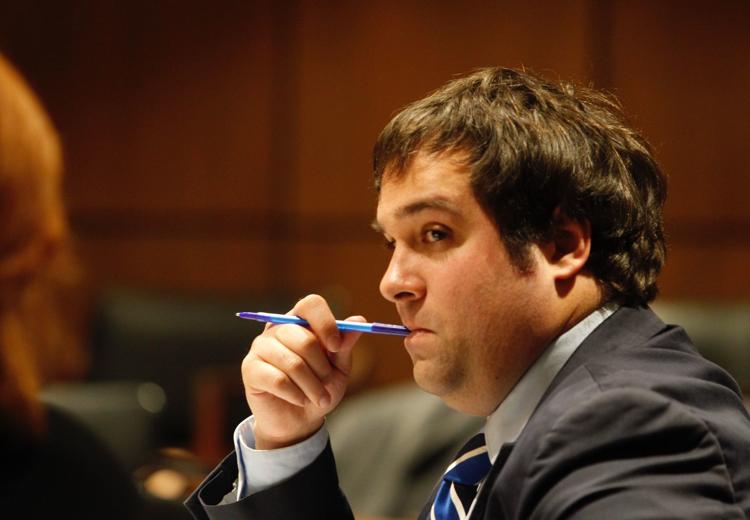 021319jr-roan-tyler-3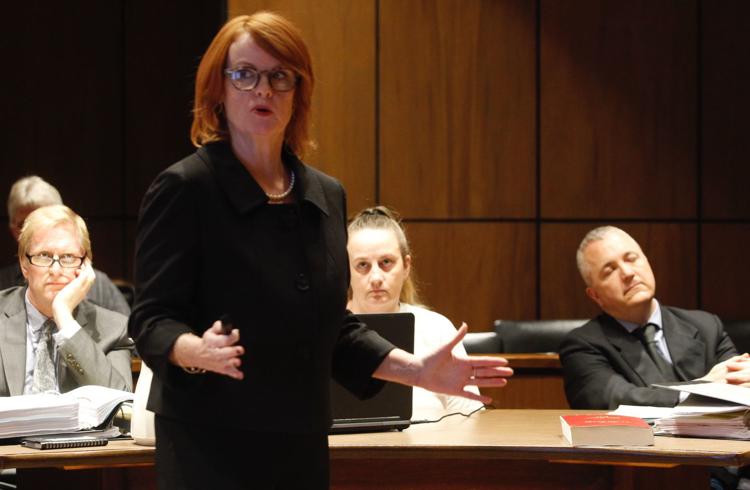 020619nn-traci-tyler-1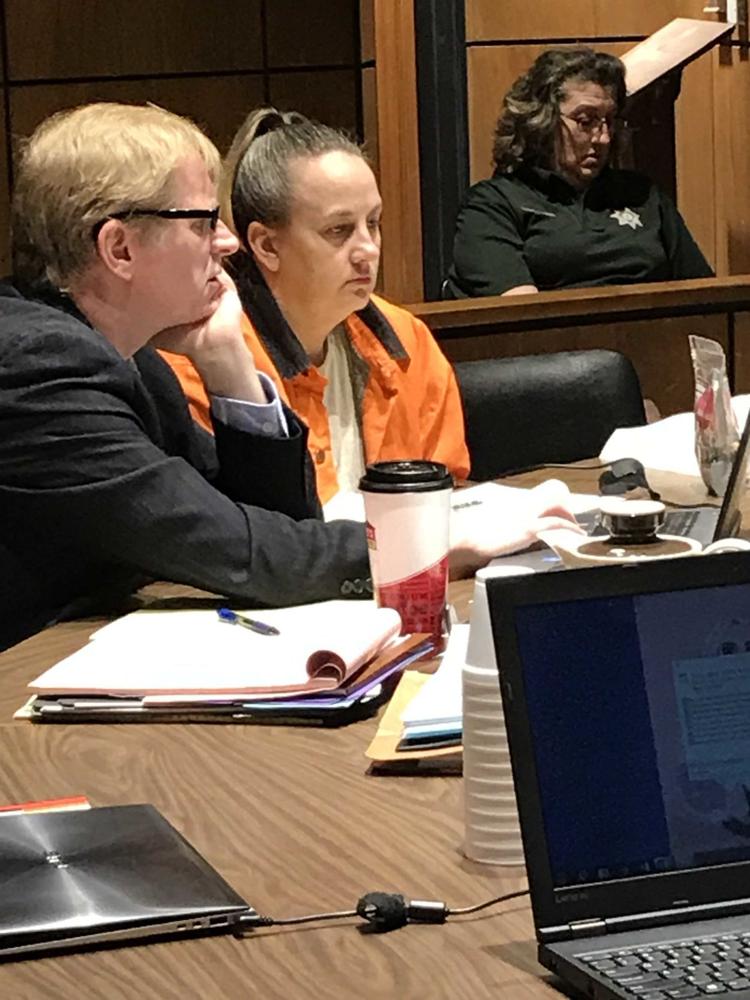 020619as-penny-osborn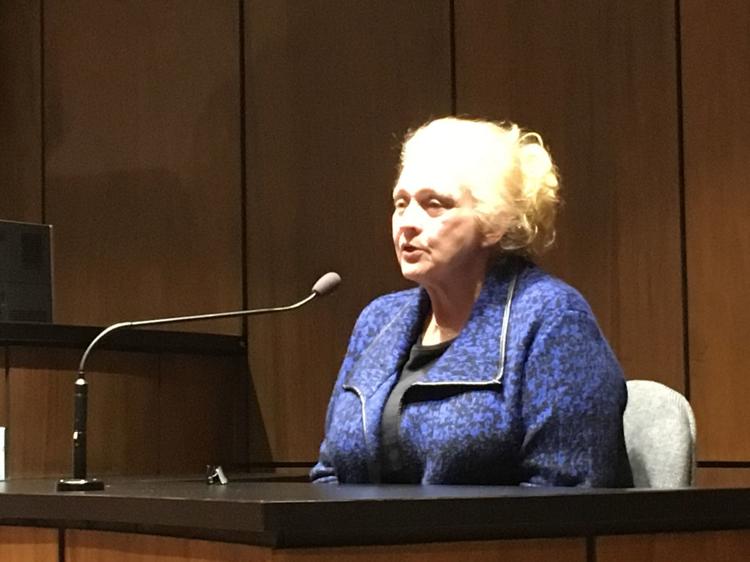 020519as-laura-robinson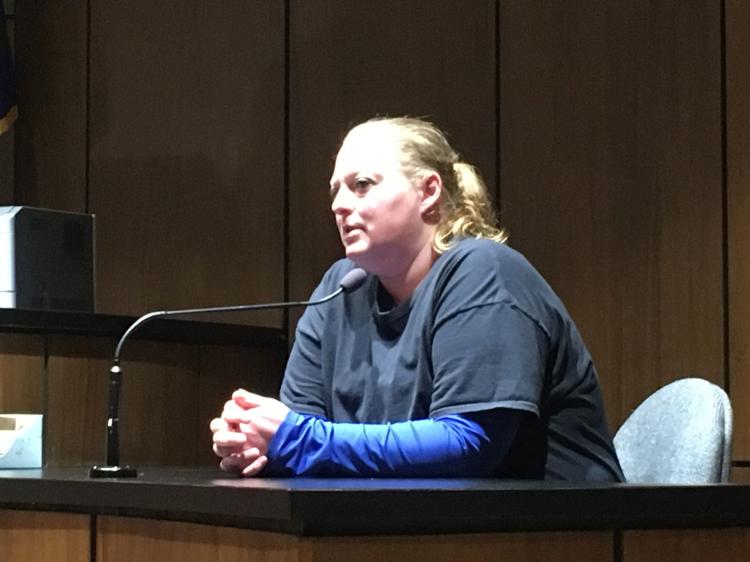 020619nn-tyler-trial-2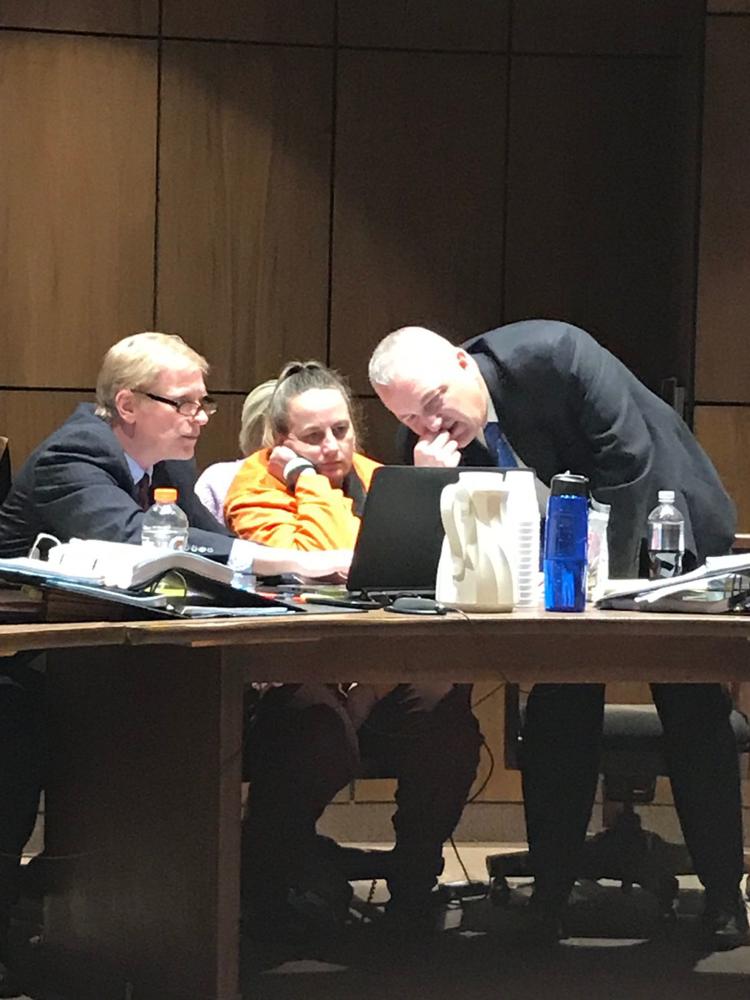 020519as-enclosure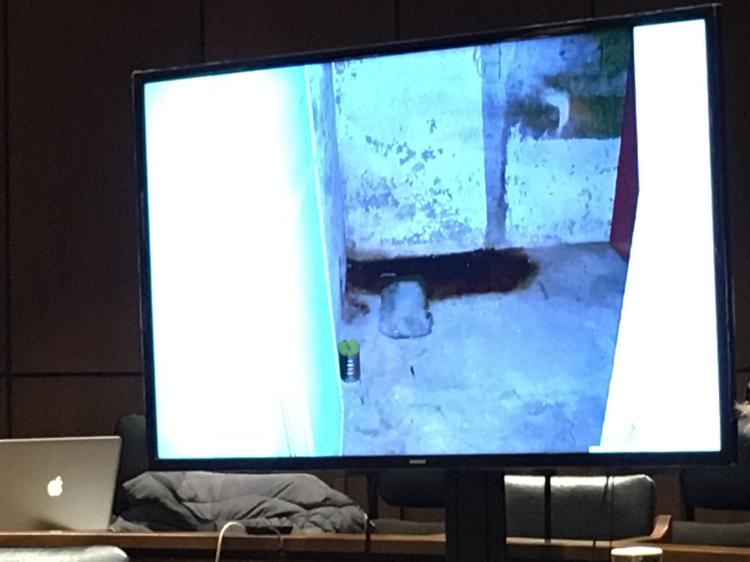 020519as-carol-allen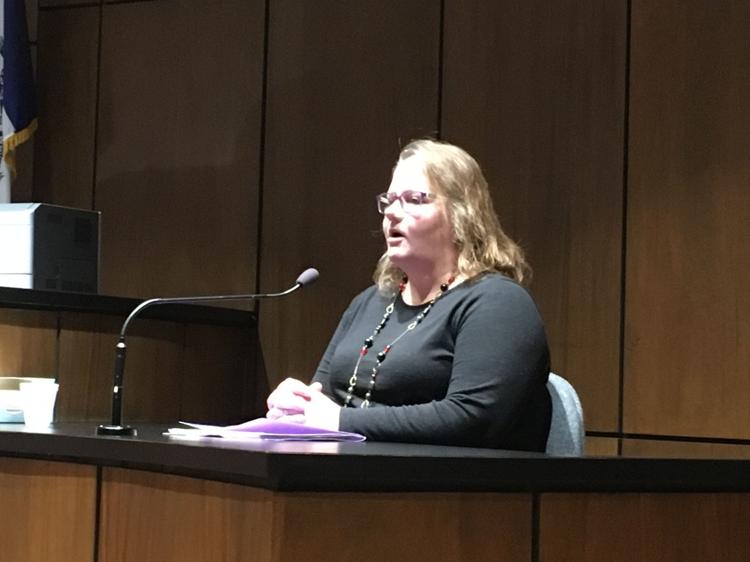 020519as-teresa-keninger
020519as-tyler-trial-2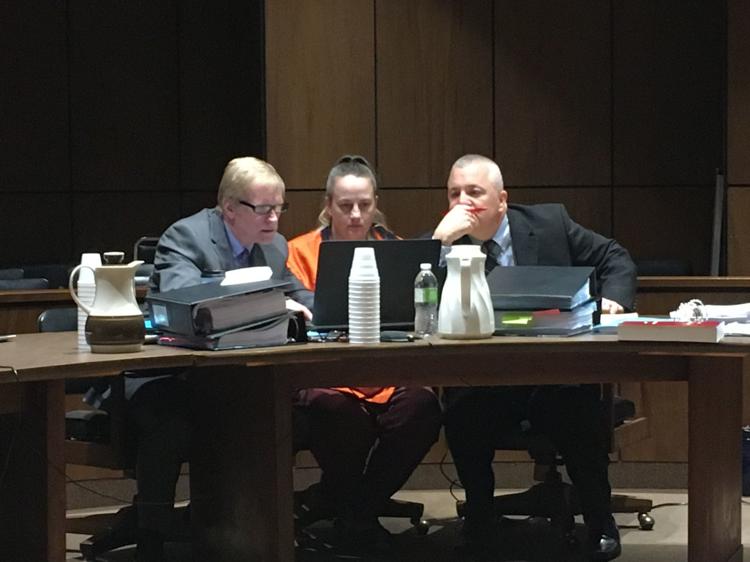 020519as-cam-schipper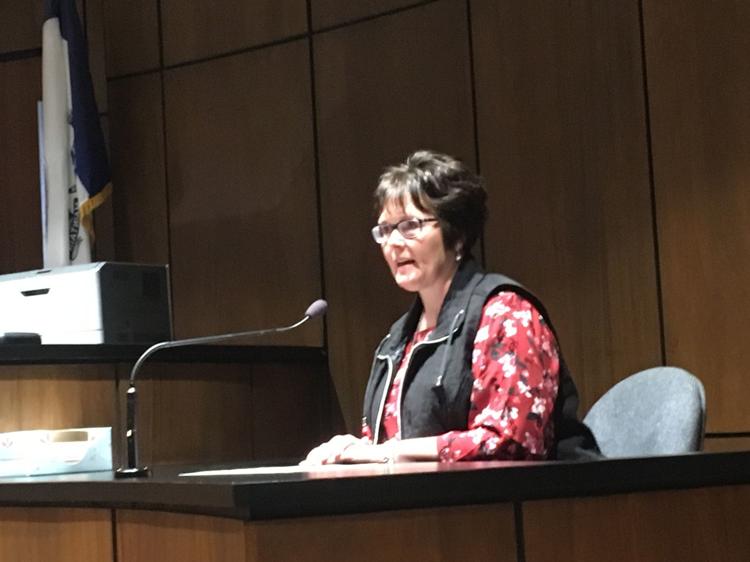 020519as-traci-tyler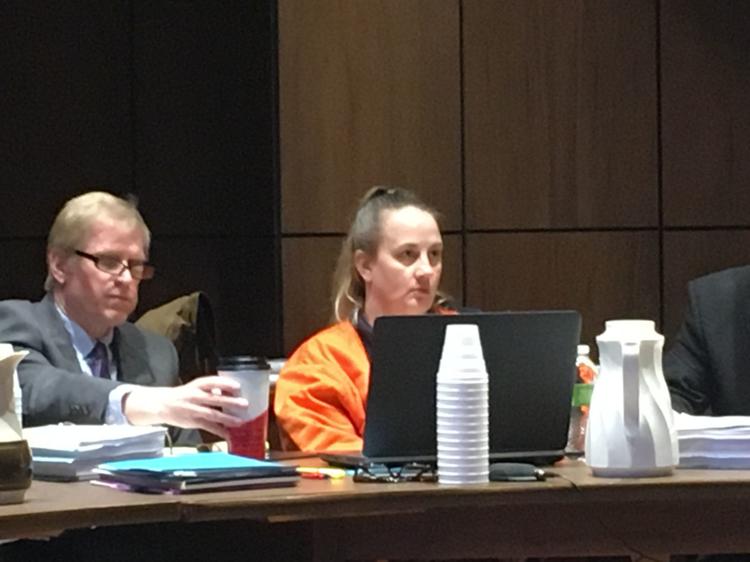 Alex Shadlow and Traci Tyler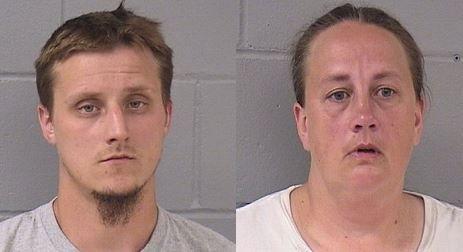 Traci Lynn Tyler