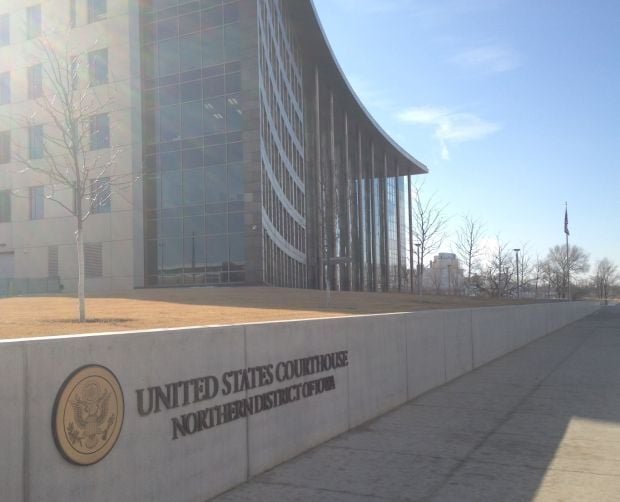 WATERLOO – A Waterloo woman has been sentenced to prison for stealing more than $400,000 from the Black Hawk and Bremer county soil and water conservation districts while she was an administrative aide for both agencies.
Leslie Carey, 44, was sentenced to two years and nine months for one count of wire fraud following a Friday hearing in U.S. District Court in Cedar Rapids. Because of medical reasons, she has until June to begin serving her time.
Carey was also ordered to pay $430,000 in restitution and will be on supervised release for three years following her prison time.

Judge C.J. Williams ordered that during supervised release, she will be prohibited from employment that involves handling money. That is because of the nature of the crime and because after she left the districts, she allegedly committed another fraud by misrepresenting the length of time she was unemployed, which led to an increase in unemployment paid out by Iowa Workforce Development, Williams said.
"That tells me she is likely to abuse any position where she has access to funds," Williams said.
Authorities said the scheme took place over seven years until the Black Hawk County district's credit union called commissioners when a district credit card went over its limit. The problem was district commissioners hadn't authorized the card.
Commission officials realized what happened when they looked over card statements from the credit union.
"I felt as though someone punched me in the stomach," said District Chair Jeri Thornsberry.
A state audit determined $181,913 in cash had been withdrawn from the Black Hawk County district's account, and Carey allegedly used a district debit card to divert $63,000 for a Florida cruise and other travel, a new air conditioner and water heater at her home, electronics, clothing and groceries, according to audit reports.
With the unauthorized credit card, she spent $42,000 at restaurants and department stores. The audit found some $134,000 from the Bremer County account was used for Black Hawk County district operations.
Williams enhanced the sentence because Carey used "sophisticated means" to carry out and cover up the crime.
Assistant U.S Attorney Matthew Cole said 236 of 313 bank statements reviewed had been falsified to hide the districts' true financial condition. The credit card was kept at just below its limit so as not to trigger any concerns.
The missing money threatened projects, and since then the district has been struggling to keep afloat financially, Thornsberry said. She said the fallout has taken a person toll on the district's officials and employees.
Recounting how Carey was always talking about family vacations and home remodeling, Thornsberry said Carey stole to support a lifestyle she couldn't otherwise afford.