WATERLOO — A Waterloo woman has been arrested for murder in connection with the May 31 shooting death of her cousin.
Federal marshals and Virginia police detained 22-year-old Danaesha Lynne Martin on a Waterloo warrant for first-degree murder on Tuesday in Norfolk.
Authorities allege Danaesha Martin played a role in the death of her cousin, Shavondes Martin, 22, who was shot to death in May.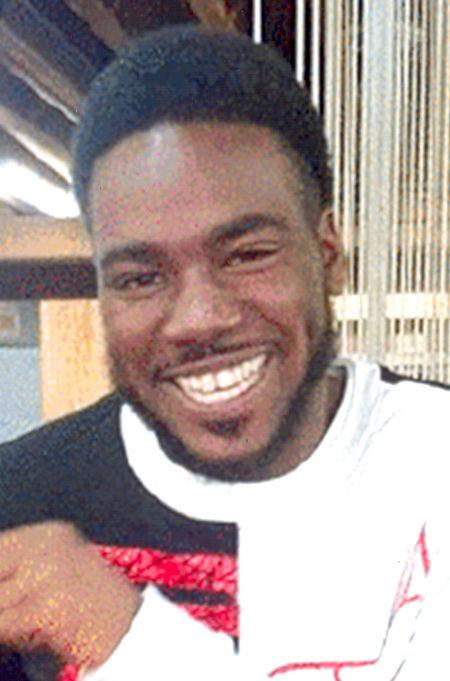 Danaesha Martin has lived in Waterloo and Cedar Rapids in the past, and Waterloo police had information that she left Iowa and had been in Norfolk, Va., following her cousin's death.
Waterloo investigators contacted the United States Marshals Service for assistance in locating her, and shortly before 1 p.m. Tuesday, the Marshals Service, with the assistance of the Norfolk Police Department, found her in the 700 block of A Avenue, Norfolk. She was arrested without incident.
The investigation is ongoing, but no other arrests had been made as of Tuesday afternoon. Meanwhile, authorities are asking anyone with information regarding Shavondes Martin's death or other cases to contact the Waterloo Police Department.
You have free articles remaining.
Shavondes Martin's slaying came about four months after a jury acquitted him of murder charges in the July 2016 drive-by shooting on Logan Avenue that killed Otavious Brown, 21. Shavondes Martin and other person were found not guilty in the February 2018 trial that resulted in the conviction of Doncorrion Spates.
WATERLOO — A Waterloo man acquitted of murder charges in February was shot dead early Thursday.
Around 5:30 a.m. on May 31, Shavondes Martin's body was found dead in an alley behind the South Street apartment where Danaesha Martin had once lived. An autopsy determined he had been shot numerous times.
It wasn't too long until another tragedy struck the family. In September, someone opened fire on the Ricker Street home of Shavondes Martin's mother, 48-year-old Diane Martin. The house was peppered with bullets, one of which found its way inside and killed her.
No one has been arrested in Diane Martin's slaying.
WATERLOO – A Waterloo family has lost a second person to gun violence this year.
Court records show Danaesha Martin has a prior conviction in an October 2014 incident where she allegedly assaulted workers at the Sears store in Cedar Rapids when they attempted to stop her and another person for stealing. The other person bit and kicked workers. Danaesha Martin was charged with robbery, but the charge was reduced to third-degree theft as part of a plea. She was sentenced to time served and a fine.