WATERLOO – A Waterloo man was driving on drugs and distracted when he struck and killed a competitive cyclist near Washburn in July, according to Black Hawk County sheriff's deputies.
On Monday, authorities arrested Joshua Ray Summerhays, 39, for homicide by vehicle. He was being held without bond at the county jail as of Tuesday morning.
WASHBURN – A competitive cyclist died following a Monday morning bicycle crash on U.S. Highway 218.
Investigators said toxicology tests showed Summerhays was under the influence of methamphetamine, opiates and benzodiazepines when he rear ended a bicycle driven by 54-year-old Connie Inks of Waterloo on Highway 218 on the morning of July 2.
Inks, a well known cyclist, rower and tri-athlete, was taken to Covenant Medical Center where she was pronounced dead.
The crash happened at about 6:05 a.m. while both Inks and Summerhays were headed south on Highway 218.
You have free articles remaining.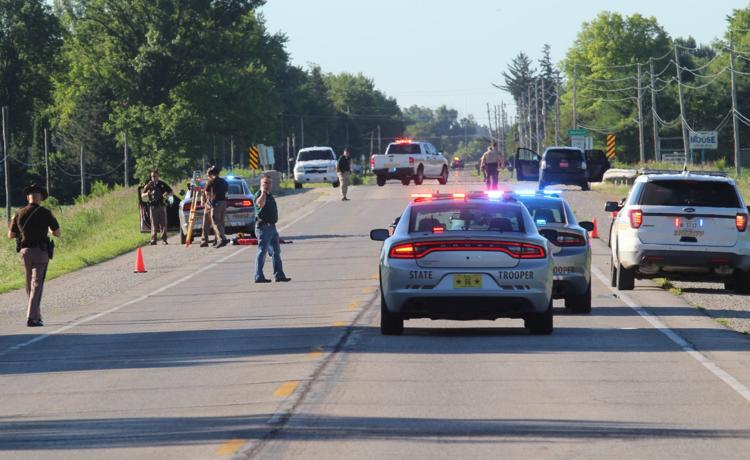 Summerhays, who was driving a Ford Edge, told deputies he never saw the bicyclist. During a field sobriety test, deputies noticed his pupils were dilated, and his eyes lacked smooth movement, and there were four indicators of intoxication, court records state.
Summerhays' passenger told deputies Summerhays had seen the cyclist before the crash and had commented about her, records state. The passenger also said she was playing country music on a tablet, and the driver wanted to hear something else, court records state. She said Summerhays looked over to show her a playlist on the tablet when the crash happened, records state.
WATERLOO — Connie Jane Ehlert Inks, 54, of Waterloo, died Monday, July 2, at Covenant Medica…
A Sumner native, Inks had earned about 90 medals as of 2005, winning the Iowa Games and other competitions, according to Courier archives. She was one of the top female rowers in the country in the 2000s.