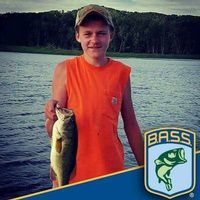 CLARKSVILLE — A 15-year-old Clarksville youth, a freshman at Clarksville High School, has been identified as the victim of a gun accident Thursday evening.
In an obituary on the Redman-Schwartz Funeral Home site in Clarksville, Kain Allen Schild died of an accidental shooting at Norton's Pond in rural Clarksville. Details on what happened have not yet been released by authorities.
Kain was the son of Scott and Ginger Schild of Clarksville, and was an avid outdoorsman, according to his obituary and his Facebook page. His family said his favorite times were when he could hunt, fish and trap.
In the obituary, the family encourages those interested in weaponry to take gun safety classes, which are available at Hick's Place in Cedar Falls.
Butler County sheriff's deputies received a 911 call about the accident at 4:44 p.m. Thursday, and authorities found three minors at the scene. A boy at the scene had a fatal gunshot wound, deputies said.
With heavy hearts we mourn the passing of one of our students today. Grief counseling is available to our students and staff through @CentralRivers crisis response team, local school counselors and local ministerial alliance. Our thoughts and prayers are with the family today😓

— Clarksville Community Schools (@CCSDIndians) May 11, 2018
Other agencies responding to the call included Clarksville EMS, Waverly Paramedics, Clarksville Police and the Iowa State Patrol.
The case remains under investigation.
Clarksville Community Schools are offering grief counseling to students and staff, according to a statement on the district's Twitter account.
"Our thoughts and prayers are with the family today," the statement reads.
Sign up for our Crime & Courts newsletter
Get the latest in local public safety news with this weekly email.