GRUNDY CENTER — A state trooper was killed in Grundy Center on Friday night, and the suspected killer is in critical condition with multiple gunshot wounds.
"Last night, Iowa State Patrol Sgt. Jim Smith died a hero," said Stephan Bayens, commissioner of the Iowa Department of Public Safety, during a Grundy Center press conference Saturday announcing Smith's death.
Smith was a 27-year veteran of the patrol as well as a husband and father.
"We sought the comfort of our loved ones last night as we mourned the loss of our brother," Bayens said. "So please pray for the men and women of the Iowa State Patrol. Support us. Help us as we grieve."
"We are hurting, we are angry," Bayens said. "But rest assured we're not broken. We will continue to shoulder the burdens of our communities while carrying our own. We will continue to stand in the gap of good and evil because, like Jim, that is what we are called to do."
Smith's death was the 11th among the Iowa State Patrol, and the first since 2011, said Mitch Mortvedt, assistant director of the Iowa Department of Criminal Investigation.
Officials say Smith was shot by Michael Thomas Lang, 41, of Grundy Center, in what began as a traffic stop by a Grundy Center police officer for driving while barred. Smith was pronounced dead at Grundy County Memorial Hospital of a single gunshot wound.
Lang remained in critical condition Saturday at University of Iowa Health Care in Iowa City after being shot multiple times, Mortvedt said. He is being charged with first-degree murder, and if he survives his injuries will be held on a $1 million bond.
According to a criminal complaint signed by DCI Special Agent Scott Reger, an unnamed Grundy Center police officer recognized Lang driving while barred and attempted to pull over Lang's vehicle at around 7:22 p.m. Friday within city limits.
Lang allegedly fled from the officer to 250th Avenue. He left his vehicle, yelled for the officer to "shoot me" several times, took the officer's Taser and radio and placed the officer in a chokehold, according to the complaint.
When a Grundy County Sheriff's Office deputy also arrived on scene, Lang was still in the area. The deputy drew his weapon and told Lang to put his hands up, according to the complaint. Lang allegedly responded, "come get me," got into his vehicle and left the area.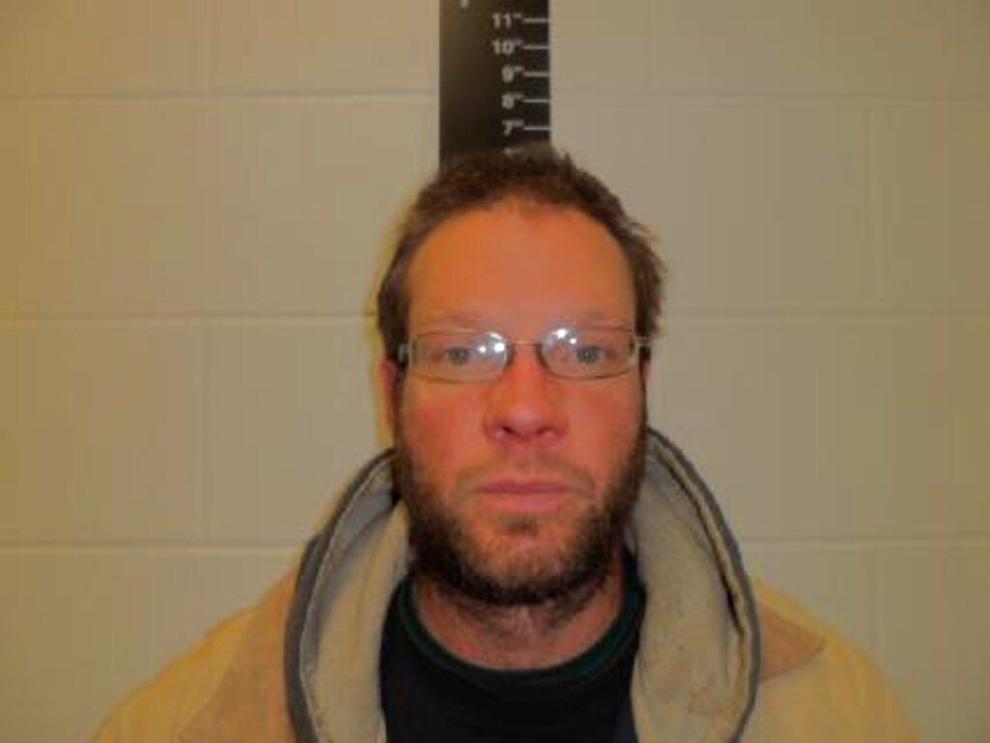 "What do we make of it? It's something that we unfortunately have to do," Mortvedt said when asked about those details. "But I assure you, the Grundy Center police officers and the Grundy County deputies acted with professionalism."
The deputy lost sight of Lang, but went to his home at 305 G Ave. in Grundy Center and saw his vehicle parked in the driveway and Lang walking into the home through the garage, according to the complaint.
Law enforcement converged on the home, including the Hardin County Sheriff's Office and the Iowa State Patrol, setting up a perimeter. The patrol brought a wheeled armored personnel carrier, a recent purchase used for entering structures, Mortvedt said.
Lang's father arrived on scene and told officers his son had "multiple firearms" inside the home. Mortvedt said details of how many guns Lang actually had is still under investigation.
Just before 9 p.m., a Hardin County K-9 unit and four state troopers, including Smith, entered Lang's home through the door of the garage, announcing their presence as law enforcement and adding a K-9 unit was coming in as well, according to the complaint.
As the officers began to clear the upstairs of the home, Smith was hit by gunfire, and others inside saw Lang in a doorway holding a "black pump-action shotgun," according to the complaint.
Two members of the entry team retreated to the basement while the others pulled Smith from the home. Lang refused to exit and allegedly "made several statements about having shot Sgt. Smith and expressed a desire to shoot more police officers," according to the complaint.
Just before midnight, a patrol tactical team attempted to make entry into the home with the armored personnel carrier, which Lang allegedly shot at, also shooting one round into a squad car, Mortvedt said.
"Three members of the tactical team returned gunfire, striking Lang multiple times," Mortvedt said.
Mortvedt said Lang was known to officers previously. According to online court records, Lang has had several arrests and citations over the years, most recently a trespassing charge March 31, though most appear to be alcohol- and drug-related charges over the last 25 years.
The only felony that stuck was a third-offense operating while intoxicated charge from 2009, but he has been convicted of misdemeanor charges related to possessing alcohol under age, public intoxication, possession of a controlled substance, possession of drug paraphernalia and consumption in public over the years, as well as driving after his license was suspended.
Gov. Kim Reynolds ordered flags at half-staff on the day of Smith's internment.
"Today we are once again reminded of the selfless sacrifices the brave men and women in uniform make," she said in a statement Saturday. "Let us never forget their bravery and that of their loved ones."(tncms-asset)d67c6d6a-92f0-11eb-b876-00163ec2aa77[2](/tncms-asset)