WATERLOO – A second person has died of injuries received in a shootout at a private club in Waterloo over the weekend.
The name of the deceased hasn't been released, but authorities identified her as a 28-year-old woman from out of town who died over the weekend while in a hospital.
At least eight people were hit by gunfire when two — or possibly more — people began shooting at each other following a confrontation at an event at 501 W. Fourth St. around 3:15 a.m. Saturday.
Dacarious Burkett, a 22-year-old Waterloo man, also died in the shooting, according to organizers of a vigil.
Crime scene investigators finished processing the scene Sunday night after collecting evidence for almost two days.
Police are asking anyone who was in or around club at the time of this incident to call (319) 291-4340 Option 3/Investigations.
Anyone with digital media — photos, cell phone video, social media posts — is asked to contact police or upload it to the following site provided by Axon.
No arrests have been made, but Maj. Joe Leibold said Monday that officers are making progress in the investigation.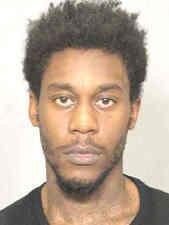 Officers did arrest one person on unrelated charged as part of the investigation. Sir Frank Nelson III, 25, of Waterloo, was detained on warrants stemming from an unsolved homicide in 2018, and new charges for felon in possession of a firearm and interference while armed.
Court records said officers with the police department's Violent Crime Apprehension Team were serving a search warrant at Nelson's apartment at 45 W. Jefferson St. around 5:20 a.m. Monday when Nelson tried to toss a loaded 9 mm CZ handgun with a laser sight out a window.
Investigators also had been looking for Nelson in relation to a 9 mm Lorcin pistol thrown from a car moments after a Sept. 10, 2018, shooting that claimed the life of 48-year-old Diane Martin on Ricker Street.
Court records indicate Nelson's DNA was found on the Lorcin pistol, and witnesses tied him to a vehicle speeding from the scene. On Monday, he was arrested for felon in possession of a firearm in connection with the weapon.



PHOTOS: Private Club Shooting, Sept. 26, 2020
Sign up for our Crime & Courts newsletter
Get the latest in local public safety news with this weekly email.