TOLEDO – A judge has overturned a jury's verdict that found Tait Otis Purk guilty of killing his fiancé.
Purk, 51, was convicted of first-degree murder during a May trial after prosecutors said he killed Cora Okonski 17 years ago.
On Monday, Judge Mitchell Turner, who oversaw the trial, vacated the verdict and ordered a new trial after ruling the verdict was "contrary to the evidence and lack of evidence presented at trial."
MARENGO — A jury Wednesday found Tait Purk guilty of first-degree murder in the death of fia…
"The court further finds that the credible evidence produced at trial preponderates heavily against the verdict," Turner wrote in his opinion, which was released Tuesday.
Purk had been scheduled for sentencing Friday, but his attorneys — Scott Hunter and Aaron Siebrecht — argued for a new trial during a July hearing. Following the ruling, the Friday sentencing was been cancelled, and the court will schedule a future conference to pick a trial date.
Assistant Iowa Attorney General Laura Roan, who prosecuted the case with Tama County Attorney Brent Heeren, said the state is weighing its options.
"We are considering all legal options at this time. The state is disheartened that the trial court did not allow the jury verdict to stand," Roan said in an email comment.
Okonski, a Chicago native, disappeared in April 16, 2000, while she was living with Purk in Tama, and her body has never been found. Purk wasn't arrested in the case until December 2016.
At trial, the state's case rested heavily the testimony of a former-coworker of Purk who said Purk had told him he killed a girlfriend because she threatened to turn him in for a burglary and a truck theft, and the testimony of a man who served prison time with Purk who said Purk told him he killed Okonski with a choke slam during an argument about drug sales and then buried her body.
Purk told authorities, and testified at trial, that they had been arguing about the approaching wedding, and she left the house to buy cigarettes and never returned.
Turner pointed to several reasons for turning down the verdict.
He first took issue with the state's assertion Okonski was killed April 16, 2000.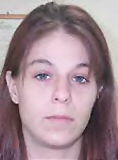 "Such a finding was necessary for Tait Purk to be found guilty of the offense of murder in the first degree as alleged by the state," Turner wrote in his ruling.
Prosecutors said, while no body was found, Okonski's death can be shown by the fact she never contacted Social Security officials to forward her disability checks, never returned for her then 2-year-old son and hasn't been seen in 17 years.
Turner pointed to testimony about sightings of Okonski at a bar after she left the house that night, at a Chicago truck stop where two people identified her through a photo as someone they had seen after April 2000, and a woman who knew Okonski and said she had talked with her in May 2000.
"The issue is not whether Cora Okonski is now deceased. Given the circumstantial evidence over time and the evidence regarding Cora's history and lifestyle, it is certainly possible that Cora Okonski passed away long ago," Turner wrote.
The judge then turned to the testimony of the two witnesses who said Purk confessed to them and whether their accounts could be corroborated by other evidence.
The judge said co-worker Chad Roger's testimony lacked credibility and was suspect when considering the lack of details and the witness's motives for coming forward.
"This rather flawed evidence, even if believed, establishes nothing other than an alleged motive and does not tend to establish or support any material factor element of the charge of murder in the first degree," Turner wrote in the order.
Testimony from fellow inmate Sean Ward, Turner said, wasn't corroborated by other evidence and pointed to a lesser crime.
"The testimony would heavily preponderate in favor of a finding that the choke slam was spontaneous and the result of a sudden loss of temper, and that while the choke-slam was intentional, it was not intended to result in Cora Okonski's death," Turner wrote. "While possibly guilty of lesser offenses, the notion that Sean Ward's testimony even comes close to establishing that the choke-slam was done by Mr. Purk with the specific intent to kill Cora or that it was premeditated is problematic at best and strains credulity to its breaking point."
At trial, the defense requested jurors not be given lesser alternatives to consider, limiting the panel's choices to first-degree murder or acquittal.