INDEPENDENCE — Reality TV star Chris Soules sat quietly in the courtroom looking down with his hands folded Monday as he listened to the 911 call he made following the April crash that killed 66-year-old Kenneth Mosher.
In the recording, Soules can be heard telling the dispatcher he can't tell if Mosher is breathing, and the dispatcher offers to talk him through CPR.
The 911 tape was played as Soules' defense team asked District Court Judge Andrea Dryer to throw out a charge of leaving the scene of a fatal accident.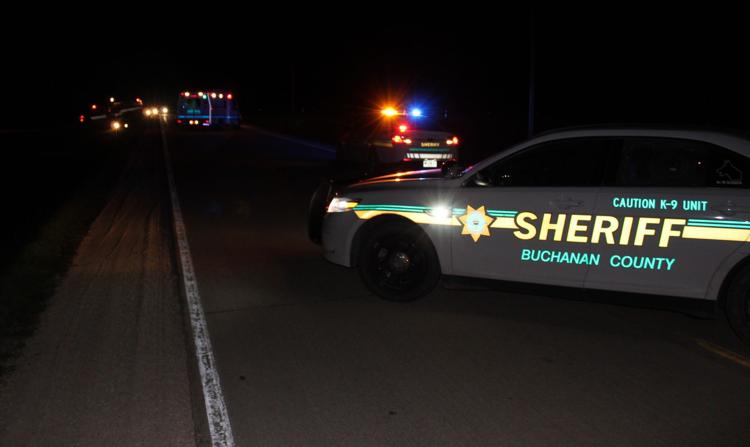 Authorities said Soules rear-ended Mosher's tractor on Slater Avenue north of Aurora and left before law enforcement arrived on the scene.
Defense attorney Robert Montgomery said Soules shouldn't be charged because he did what was required following the collision.
"Chris Soules did the morally responsible thing here. Chris Soules did the legally responsible and legally required thing. After this unfortunate accident … Chris Soules did everything he could for the victim of this unfortunate accident, Mr. Mosher," Montgomery said.
He said Soules called 911, identified himself, provided aid and remained until medics arrived.
Assistant Iowa Attorney General Scott Brown argued the law requires drivers to remain at the scene and allows only two reasons a driver can leave a fatal crash — to seek help or to report the emergency to law enforcement.
INDEPENDENCE — Prosecutors are again resisting defense attorneys' calls to drop charges agai…
"Our position is that the 'remain at the scene' infers that the person shall remain until those two things happen — rescuers arrive to assist that person who is injured and law enforcement authorities arrive. Mr. Soules did not wait for the police," Brown said.
Brown said Soules remained on the scene for only about 14 minutes, leaving before a Buchanan County sheriff's deputy arrived and while other witnesses were still there.
"I would submit that people who have a fender bender are at a crash scene longer than Mr. Soules," Brown said.
He said there is an expectation information about a fatal crash is collected to the best of law enforcement's ability, and police can't do that if one of the drivers involves leaves.
"Mr. Soules leaving the scene leaves many ambiguities as to why and how the crash occurred. That's why we have this statute. That's why he should have remained at the scene," Brown said.
Montgomery also argued Iowa's leaving the scene statute — rewritten in the 1970s before the advent of cell phones — is vague and unconstitutional as it applies to Soules' right to move about.
"No citizen is required to stay even longer, after complying with the requirements of the statute … after doing all those, which Chris Soules did, no citizen is required to remain even longer just so police can get a preferred peek at them," Montgomery said.
Judge Dryer will rule on the matter at a later date.
In other developments, Dryer on Monday modified the conditions of release, removing the requirement for electronic GPS monitoring. The defense had asked that the monitoring no longer be required, and the state didn't resist the request.