WATERLOO — Police continue to investigate a Monday night shooting that claimed the life of a Waterloo woman.
The name of the deceased hasn't been released, but the house at 84 Ricker St. is the home of relatives of a Waterloo man who was killed earlier this year.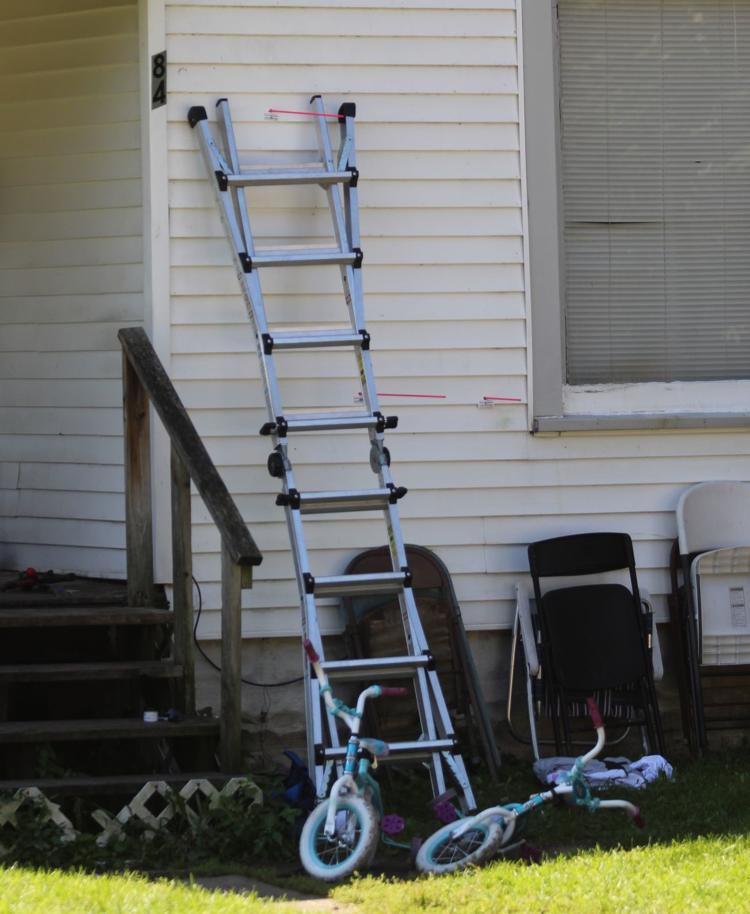 Investigators continued to hold the Ricker Street scene into Tuesday.
Bright-colored trajectory rods marked where bullets pierced the home's front door and siding, just above two toddler bikes — training wheels attached — in the yard. Yellow tape blocked off the street, and police sent up a drone to photograph the area from above.
Police said the victim was awake and inside the house around 9:45 p.m. Monday when someone outside began shooting into the home.
Paramedics with Waterloo Fire Rescue took the woman to UnityPoint-Allen Hospital where she was pronounced dead.
Records show the Ricker Street address is the home of relatives of Shavondes Martin, 22, who was shot and killed in Waterloo in May. Shavondes Martin's slaying remains unsolved.
WATERLOO — Shavondes Shaves "BUNZ" Martin, 22, of Waterloo, died Thursday, May 31, the resul…
Officers were called to other reports involving guns around the time of the Ricker Street shooting Monday night, but it wasn't clear if they were related.
You have free articles remaining.
Neighbors in the area of Gable and Linn streets, about three blocks away, reported hearing gunshots, and police found two parked vehicles had been hit by gunfire. No injuries were reported.
Also, while police were responding to the Ricker Street shooting, officers spotted a vehicle leaving the area at a high rate of speed. A brief chase followed, and someone in the vehicle threw out a gun in the area of Oneida and Manson streets. Four people fled the vehicle and ran into an address on Oneida Street.
Maj. Joe Leibold with the Waterloo Police Department said the people have been identified, but it isn't known if they were involved in the shooting.
Earlier Monday night, officers were called to a shooting outside of 707 Logan Ave. about 6:20 p.m. The victim, 18-year-old Corey Jermaine Dunn Jr., was struck in the back by a bullet, and he was taken to UnityPoint Health-Allen Hospital. Police said he was treated and released.
Monday night's shooting on Ricker Street was the fifth homicide in Waterloo this year.
In January, Lakisha Owens Williams, 40, disappeared, and her remains were found in a cemetery. Her death remains unsolved.
An April house fire claimed the lives of Ashley Smith, 22, and her son, Jaykwon Sallis, 9. Denise O'Brien was later arrested for two counts of first-degree murder.
In May, Gergory Walker Jr., 33, was shot and killed in a home on Gable Street. No arrests have been made in his death.
Shavondes Martin also was shot and killed that month. Three months before his death, in February, a jury acquitted Shavondes Martin and another man in the July 2016 slaying of Otavious Brown at 817 Logan Ave. A third person, Doncorrion Spates, was convicted of Brown's murder.