EVANSDALE — The search of a hobby farm on a dead-end Evansdale street is connected with an ongoing Arizona missing persons case with local ties, according to authorities.
Chino Valley, Arizona, police said investigators received a tip evidence related to the disappearance of Elissa Landry, 28, and her stepfather, David Batten, 45, might be located on the property at the end of Timber Oak Road.
Lt. Randy Chapman with Chino Valley Police said detectives with his department are in Iowa working with the FBI and local officers, who are digging at the scene. He declined to say what they expect to find.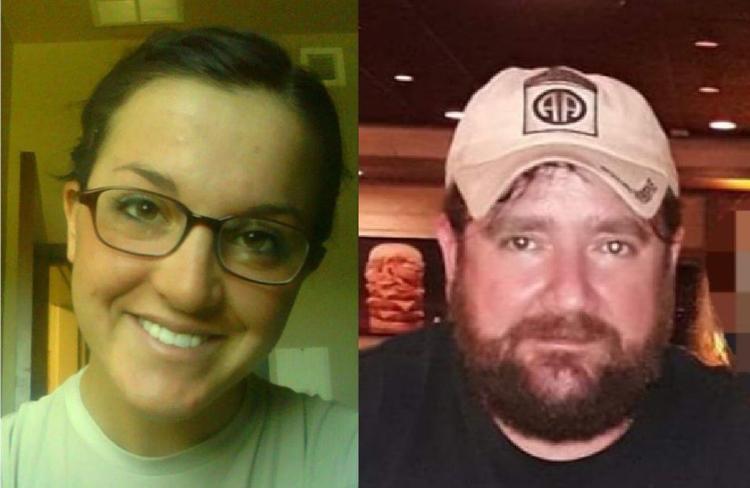 Chickens, goats and a turkey grazed outside as uniformed Black Hawk County sheriff's deputies, plainclothes detectives and crime scene specialists in protective coveralls searched Thursday afternoon.
The undeveloped lot at the center of attention houses a shed and animal pens.
Digging equipment and a portable tent also were present, along with a fleet of marked and unmarked vehicles behind the yellow police tape.
Neighbors said officers were at the property Wednesday and returned Thursday.
Chapman said Thursday afternoon investigators are still looking for Batten and Landry, who are believed to be dead. They are also looking for Landry's blue Subaru Forester with Arizona women's veterans plates, which is likely in the Waterloo area.
Batten and Landry, both of Chino Valley, were reported missing in April along with Landry's boyfriend, Mitchell Allen Mincks. Landry's two dogs were later found at a Waterloo park.
Mincks, 24 and a former Waterloo resident, was detained on a federal probation warrant at a rural Black Hawk County home April 28. On Wednesday, Mincks was moved from the Linn County Jail in Cedar Rapids, presumably to Arizona for a probation hearing. Chino Valley police said Mincks is a person of interest in the disappearances.
The Yavapai Silent Witness program is offering a $10,000 reward in the case.
Batten is 45, 6 feet tall, about 255 pounds with brown hair and brown eyes. He goes by the name "Nick."
Landry is 28, 5 foot, 10 inches tall, 155 pounds with brown hair and brown eyes. She goes by "Ellie."
Landry's vehicle is a blue 2013 Subaru Forester with Arizona women's veteran plate WV1236.
Anyone with information on Batten, Landry or the vehicle is asked to contact Silent Witness at (800) 932-3232 or www.yavapaisw.com or Cedar Valley Crime Stoppers at (855) 300-TIPS (8477).
Tips may also be left at WWW.CVCRIMESTOP.COM Tips may also be sent with TipSubmit or by texting the word CEDAR plus the information to CRIMES (274637).
Sign up for our Crime & Courts newsletter
Get the latest in local public safety news with this weekly email.