ELGIN – An Elgin mother allegedly told investigators she threw her infant daughter after becoming frustrated and overwhelmed, and the child struck her head on a coffee table.
She then tried to blame the injuries on a 2-year-old, according to court records.
Alicia Marie Rios, 28, was arrested Friday for one count each of first-degree murder and child endangerment causing death, and court records shed light on the investigation into the baby's death.
According to the sheriff's office, deputies and paramedics were sent Rios' home at 509 Main St. around 12:45 p.m. Aug. 21 after receiving a 911 call about a 5-week-old girl having difficulty breathing.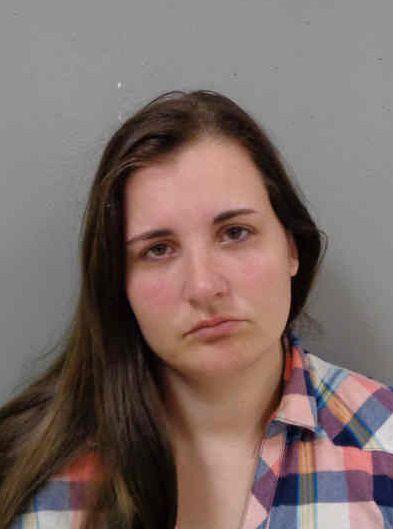 The child, 5-week-old Lydia, was taken to Gundersen Palmer Lutheran Hospital in West Union and then flown by helicopter to the American Children's Family Hospital at the University of Wisconsin Hospitals & Clinics in Madison. Doctors removed Lydia from life support on Aug. 25, and she later died.
You have free articles remaining.
An autopsy determined she died of blunt trauma to the head, records state.
Rios had told authorities another child had dropped a toy on the baby's head while the baby was sleeping in a car seat, and deputies noticed a plastic caterpillar riding toy nearby, records state.
Doctors found a skull fracture and brain bleed and told authorities the injuries weren't consistent with Rios' initial account, according to court records. During an interview with investigators, Rios said she had thrown Lydia down because she was frustrated, and the child struck her head on a living room coffee table, according to court records.
After the Lydia's death, Rios' husband, Abraham Rios Villavicenio, had asked the court for a protective order for him and an older child. Court records show a temporary protective order preventing her from contacting or communicating with him was put in place on Sept. 13 pending further hearing.
Details about the reason for the protective order weren't available. The matter went to a hearing on Monday in Fayette County District Court in West Union, and both Rios and her husband appeared, and a judge dismissed the husband's petition.
First-degree murder is punishable by a mandatory life sentence upon conviction.