WATERLOO — A blue Subaru connected with an Arizona missing persons case is believed to be in the Waterloo area, according to investigators looking for Elissa Kaye Landry and her stepfather, David Nicholas Batten. On Friday, authorities recovered a car from a Waterloo lake, but it turned out the vehicle wasn't related to the disappearance of the two Chino Valley, Ariz., residents.
Police said they believe Landry's boyfriend, 24-year-old Mitchell Allen Mincks, formerly of Waterloo, drove the vehicle from Arizona to Iowa after the disappearance, possibly with Landry's two dogs onboard.
"We don't see how Mitchell got to Iowa without that Subaru," Lt. Randy Chapman said Saturday.
The vehicle is a blue 2013 Subaru Forester with Arizona women's veteran plate WV1236 — Landry had served in the military. Her dogs were also discovered loose in Waterloo in recent days, Chapman said.
The mystery started April 21, when Landry, Batten and Mincks were reported missing from Chino Valley. Arizona authorities say they located evidence at Batten's home that leads them to believe Batten and Landry are dead.
The investigation led to Black Hawk County last week when Mincks was found at a Doris Lane home near Raymond. Mincks was detained on a supervised release violation warrant out of U.S. District Court in Arizona.
Landry, 28, and Batten, 45, and her Subaru remain unaccounted for, and Chino Valley investigators have been in the Waterloo area working with local agencies to gather evidence and pursue leads.
On Tuesday, investigators said they are classifying the disappearances as a homicide case.
Mincks has refused to cooperate in the investigation, according to Chino Valley police.
Last week, Landry's dogs were discovered roaming in a park in the Waterloo area, Chapman said. He said the dogs were captured, and a scan of their chips confirmed they were hers.
The dogs are in the care of a local shelter, police said.
On Friday, authorities sent a dive team with Cedar Valley Underwater Rescue and Recovery and a boat crew with Waterloo Fire Rescue to Harold Getty Lake at the Riverview Recreation Area — formerly known as the Mitchell Pits.
Divers found a car, which was pulled from the water. It turned out to be an Oldsmobile that had likely been underwater for years, and not linked to the Arizona case, authorities said.
Capt. Mark Herbst with the Black Hawk County Sheriff's Office said there wasn't any specific information that led them to the lake. He said investigators searched the lake and other areas based on "police experience" of finding missing vehicles in the past.
Back in Arizona, police have searched numerous areas for signs of the missing pair, including spots were Batten, a firearms enthusiast, like to go for target practice. Batten and Landry's phones turned up in an April 26 ground and air search in the area of State Route 89 and Drake Road north of Chino Valley, police said.
Meanwhile, a federal judge has ordered Mincks to be returned to Arizona for the supervision warrant after he waived his right to a hearing in Iowa. As of Saturday, Mincks remained in the Linn County Jail in Cedar Rapids awaiting transport by the U.S. Marshal Service.
Batten is described as a 45-year-old white male, about 6 feet tall and weighing 255 pounds with brown hair and brown eyes. Landry is a 28-year-old white female, about 5 feet, 10 inches tall and weighing 155 pounds. She has brown hair and brown eyes.
Anyone with information on the case is asked to call Chino Valley Police at 928-636-4223, the Yavapai County Sheriff's Office at (928) 771-3260 or local law enforcement.
Locally, they can call Black Hawk County Dispatch at 319-291-2515 or Cedar Valley Crime Stoppers at (855) 300-TIPS (8477). Tips may also be left at WWW.CVCRIMESTOP.COM Tips may also be sent with TipSubmit or by texting the word CEDAR plus the information to CRIMES (274637).



052920jr-timber-oak-search-1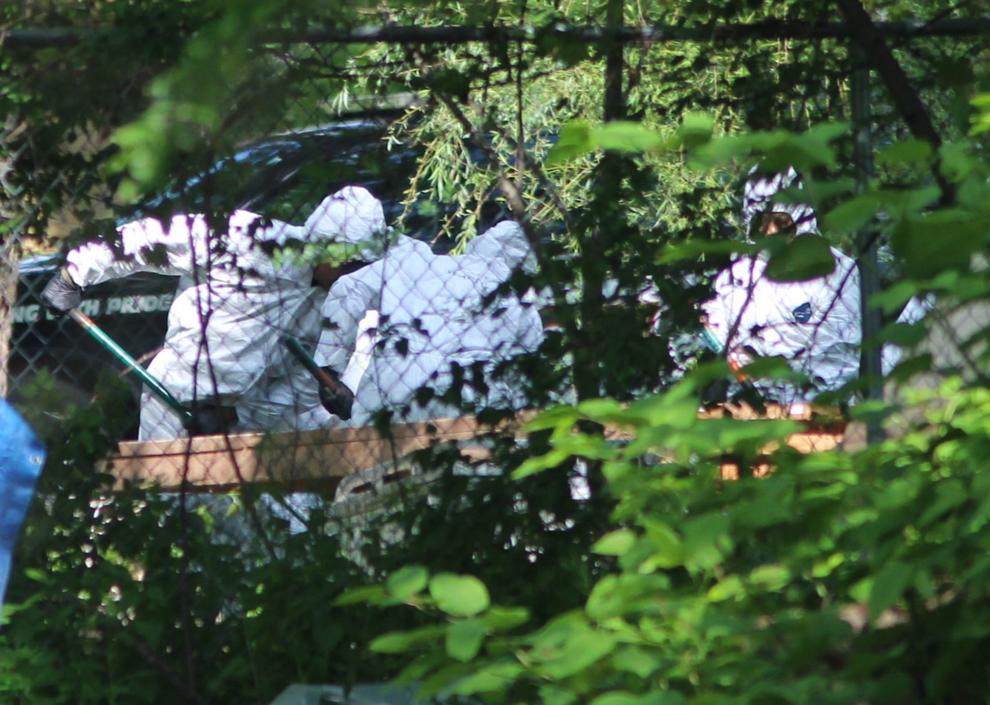 052920jr-timber-oak-search-4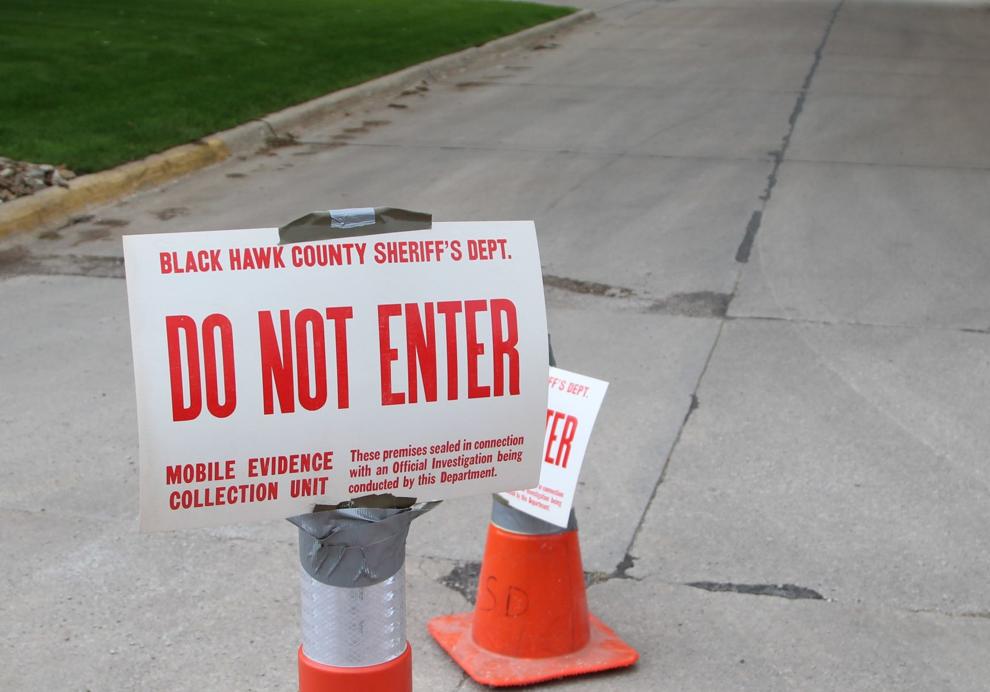 052920jr-timber-oak-search-3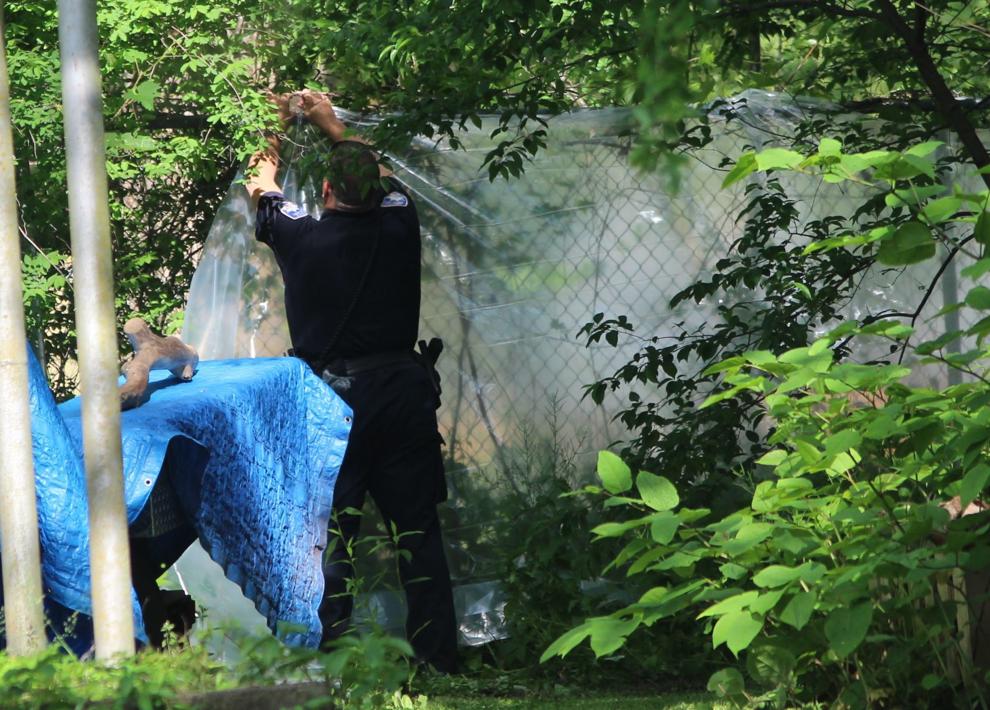 052920jr-timber-oak-search-2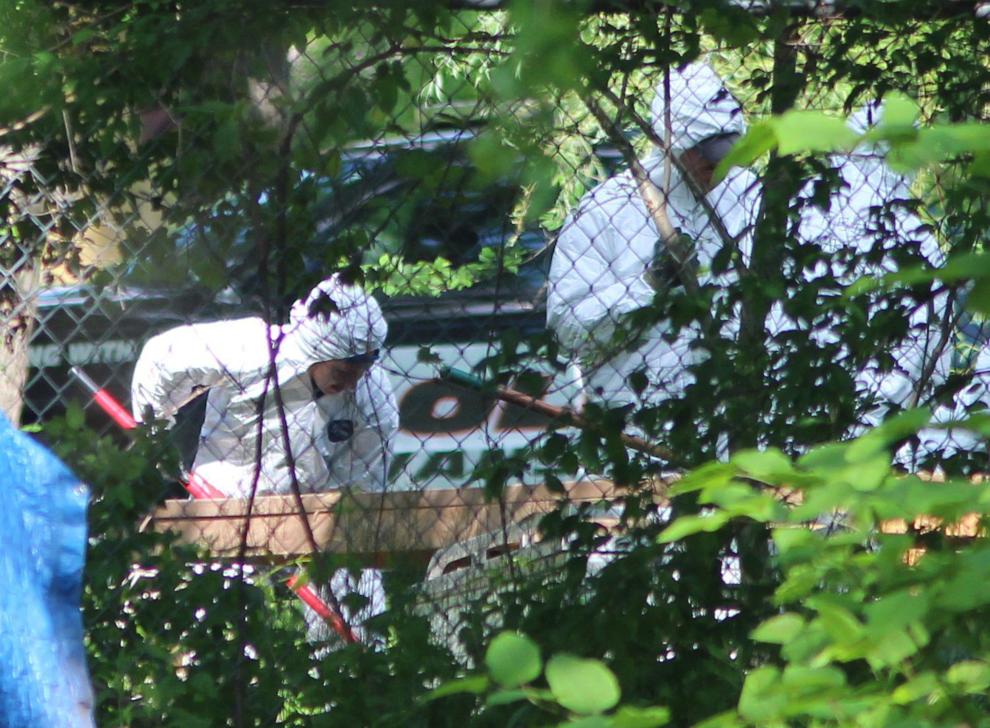 052820jr-timberoak-search-4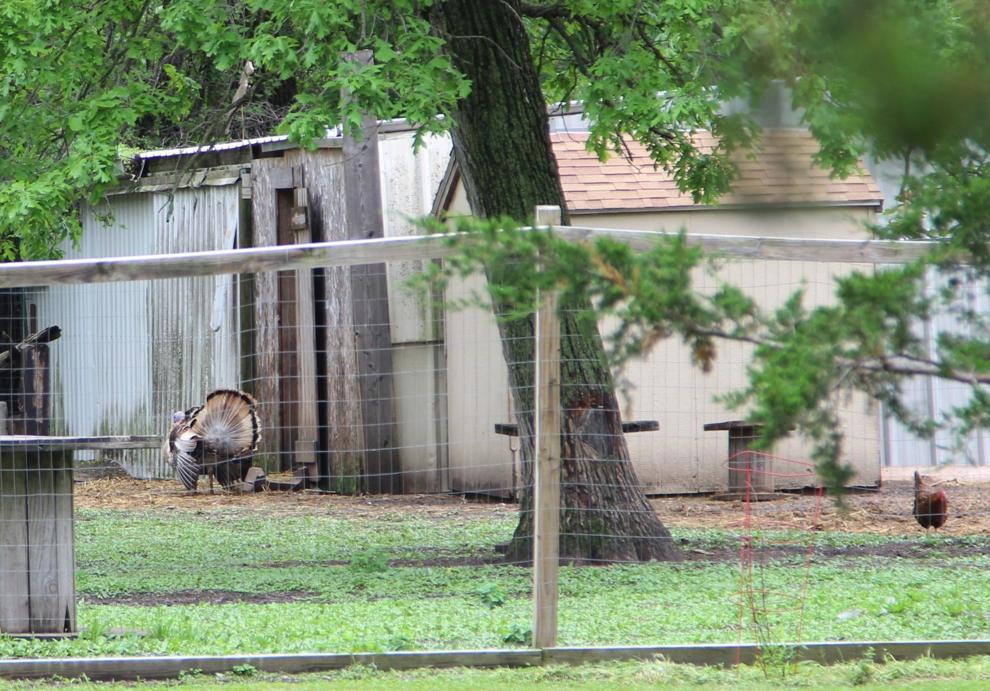 052820jr-timberoak-search-3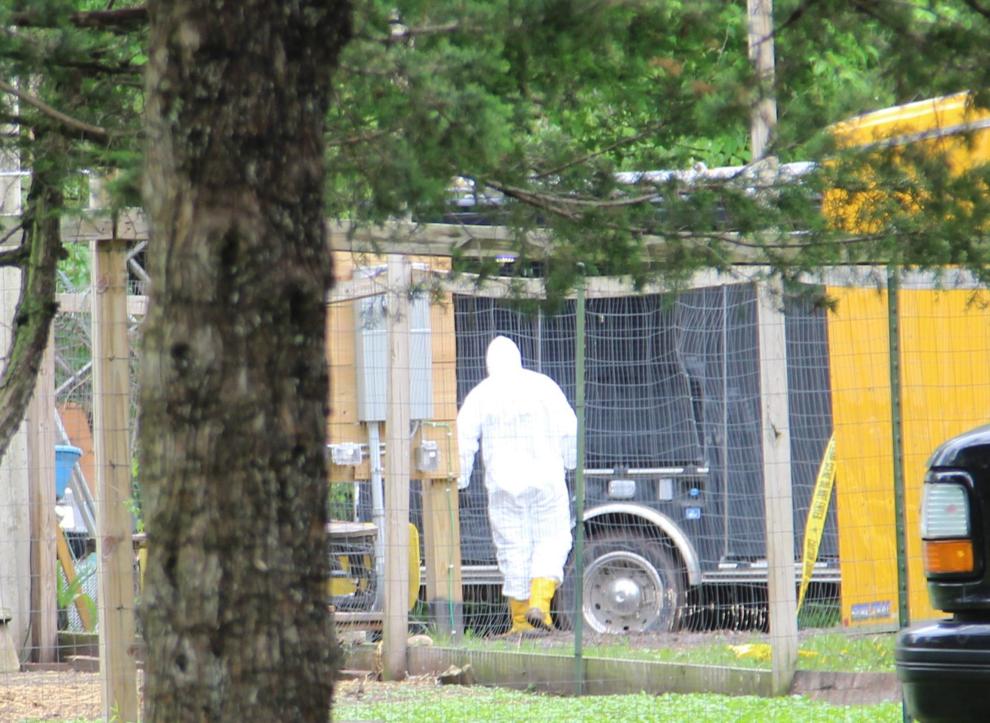 052820jr-timberoak-search-2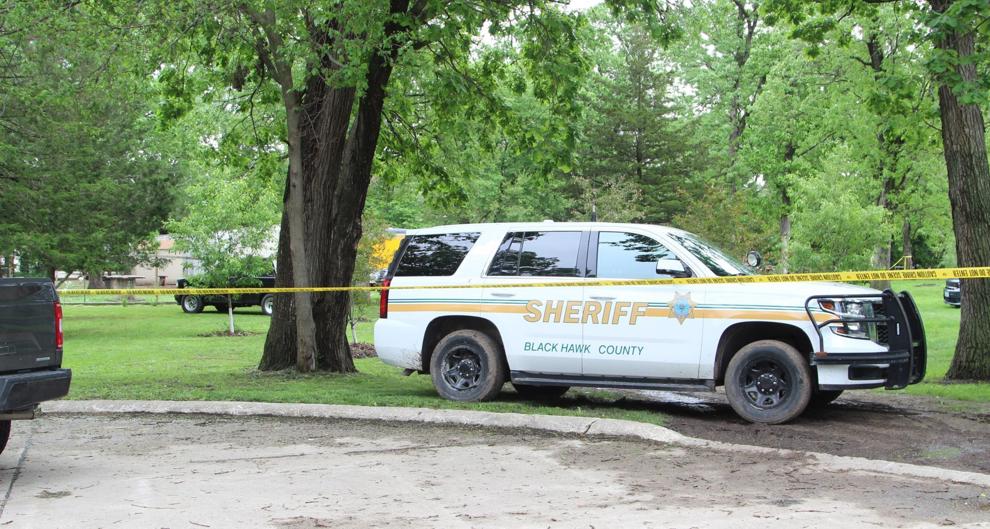 052820jr-timberoak-search-1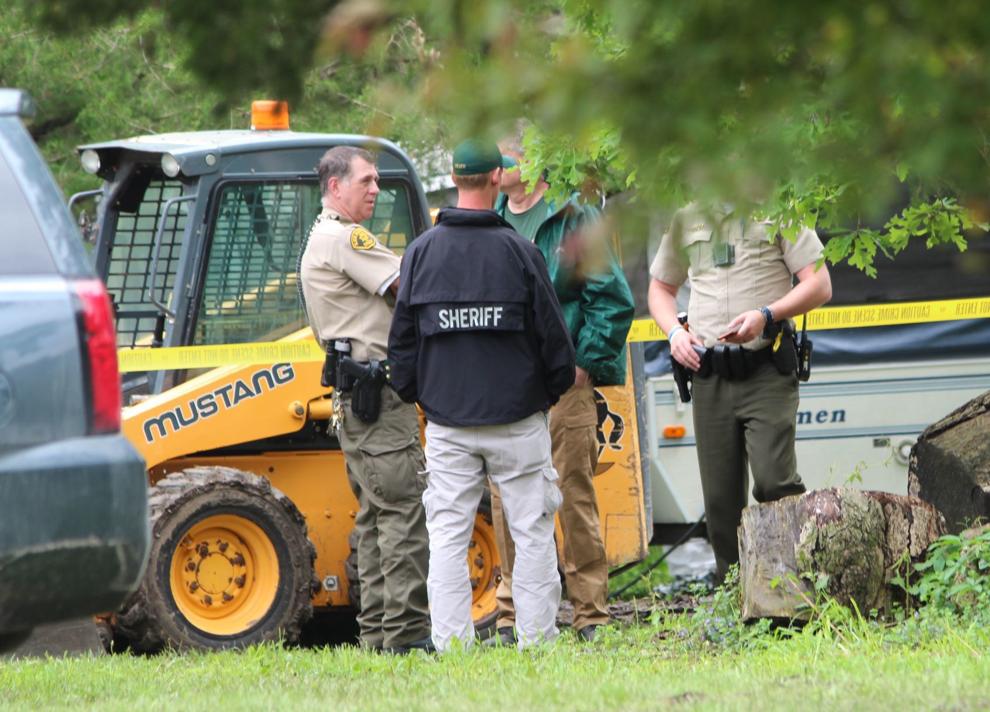 042820jr-missing-search-1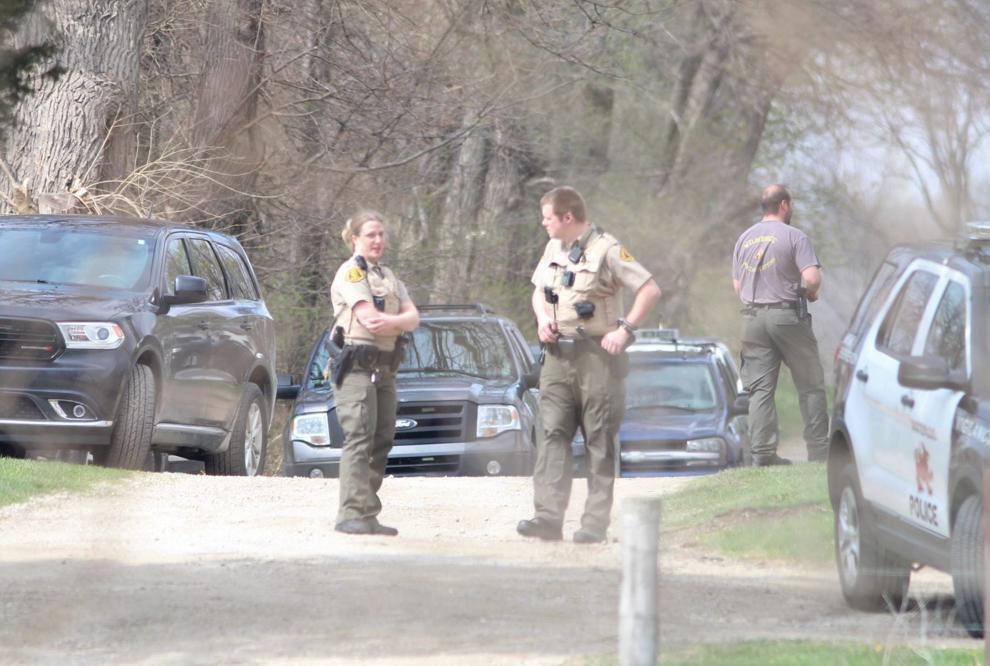 042820jr-missing-search-2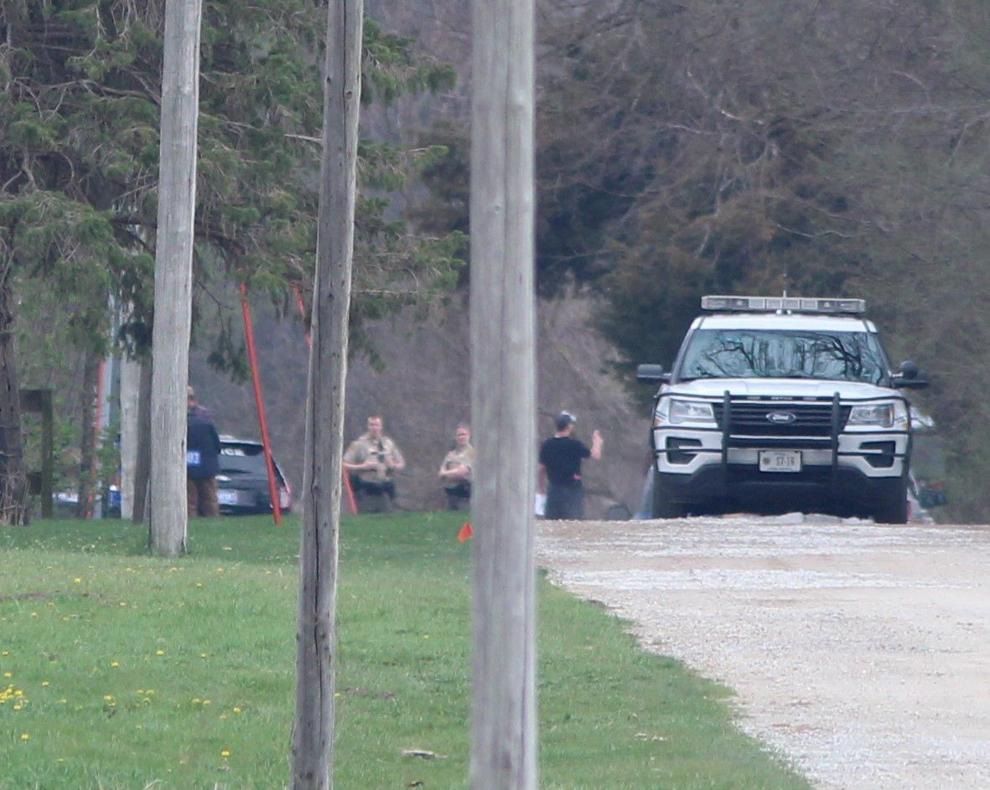 050220ho-car-lake-1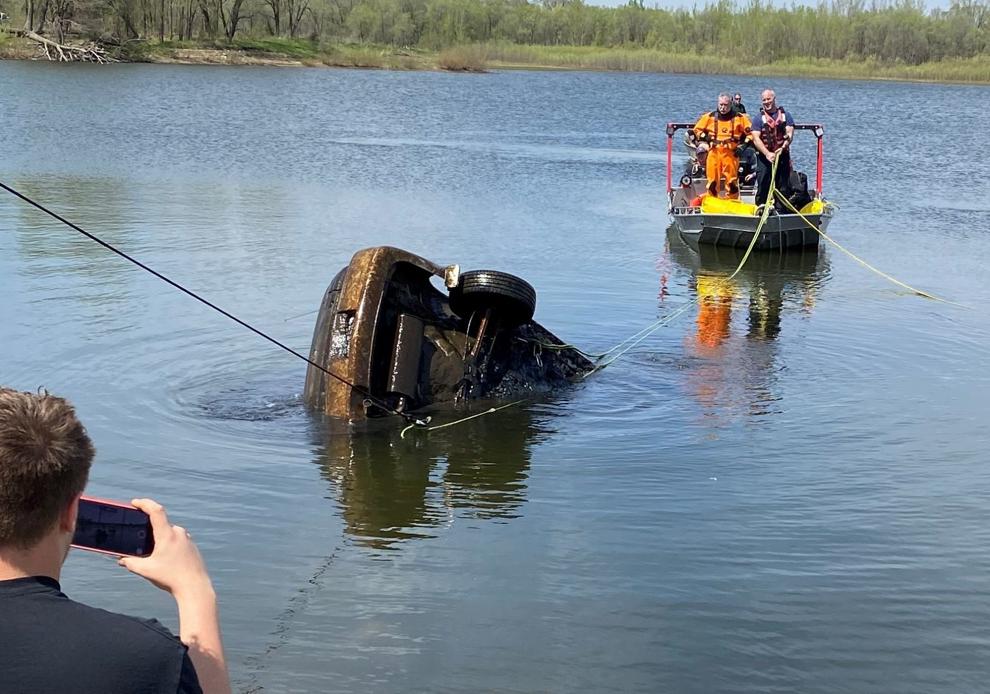 050220ho-car-lake-2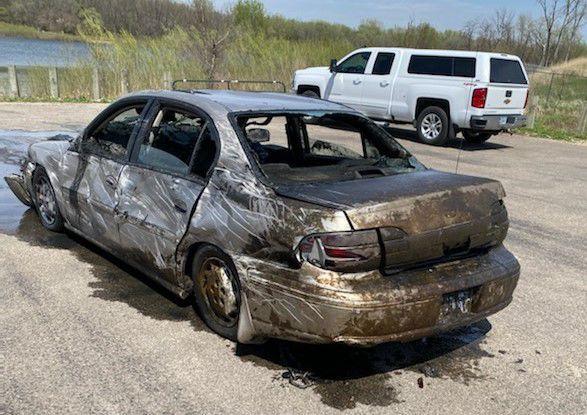 042820jr-missing-search-a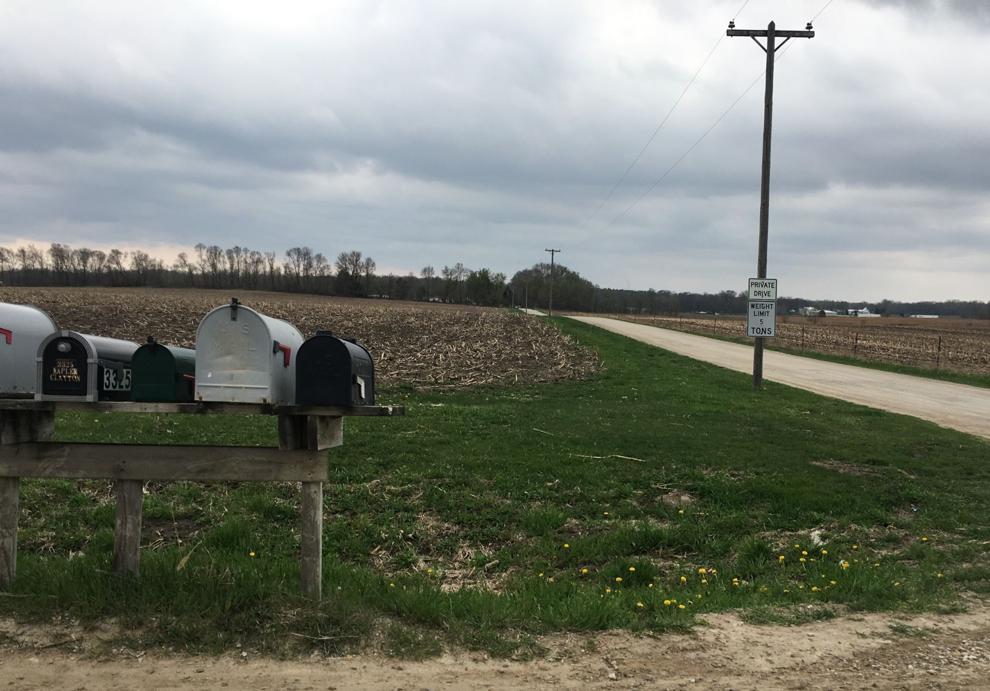 042820jr-missing-search-b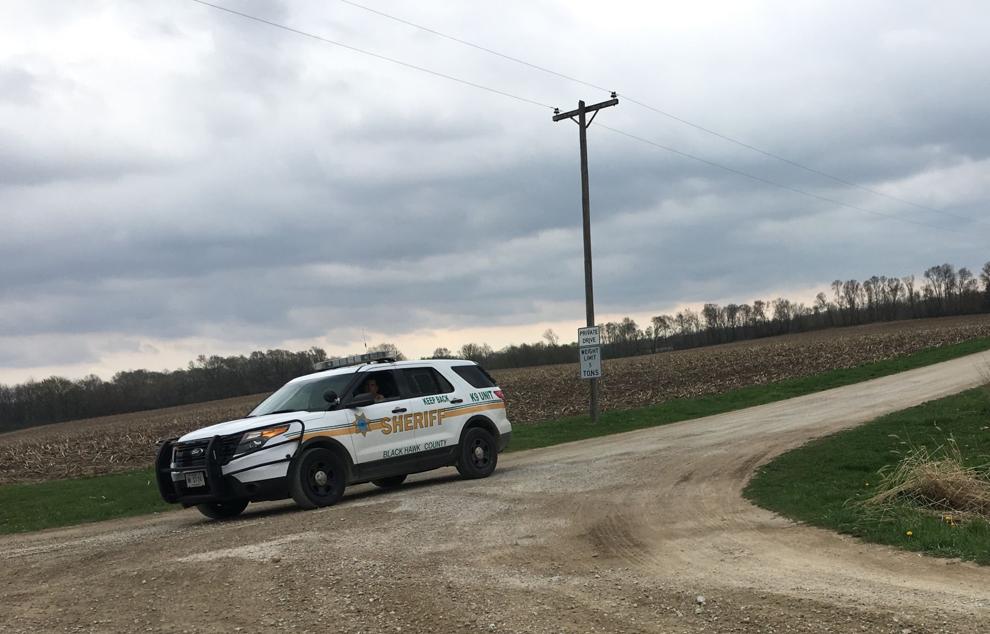 Missing poster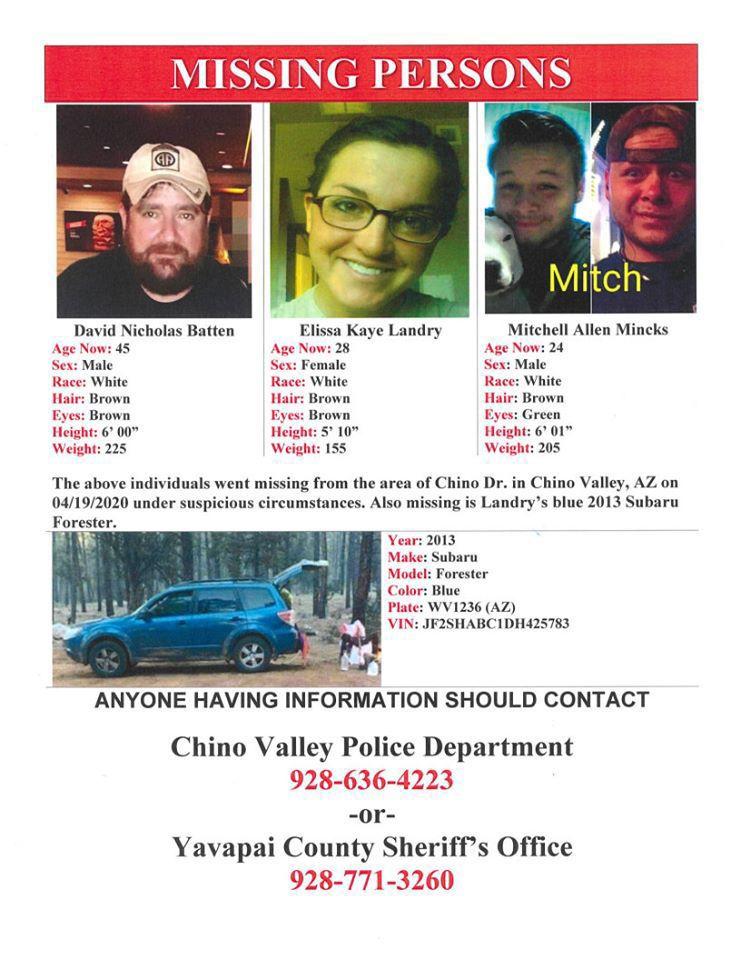 Reward poster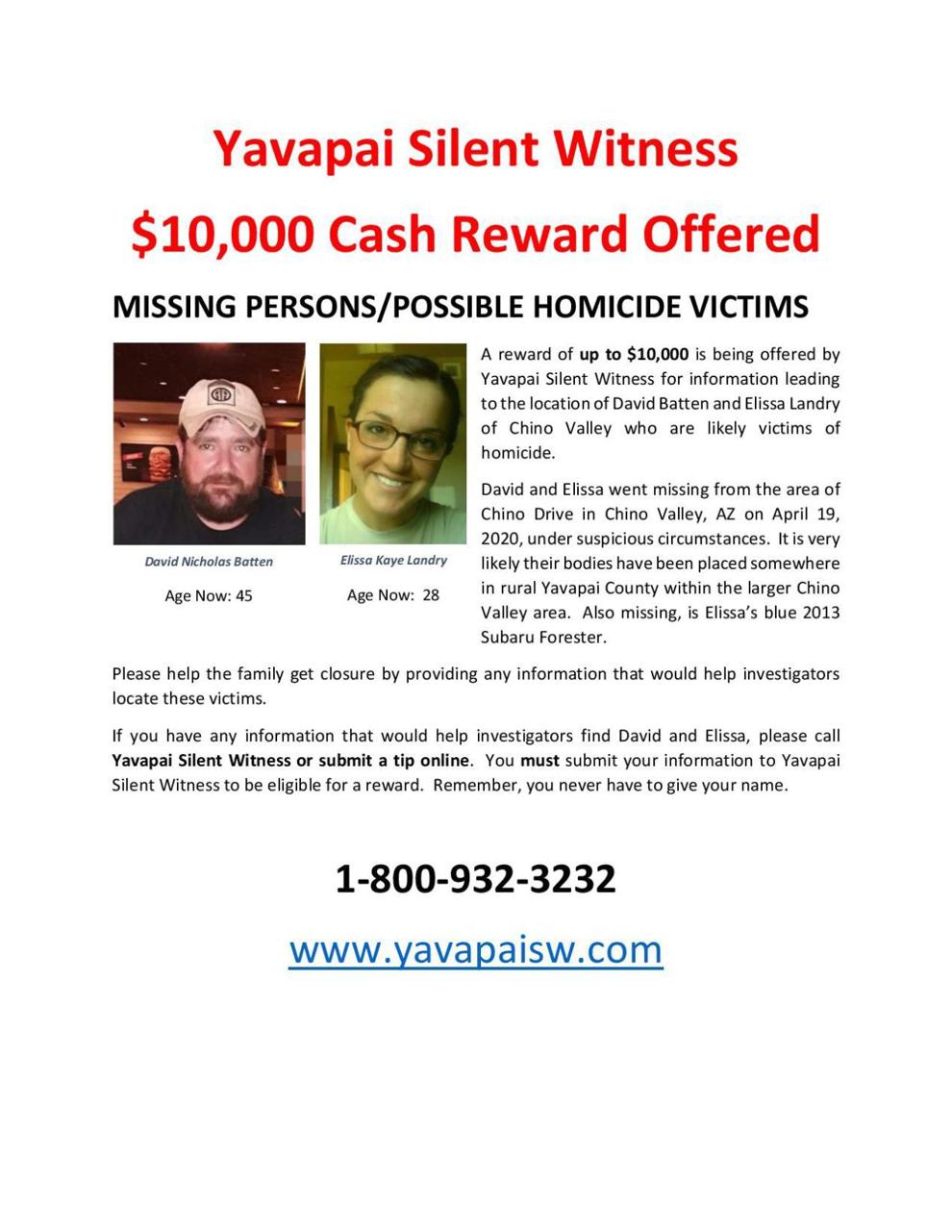 David Batten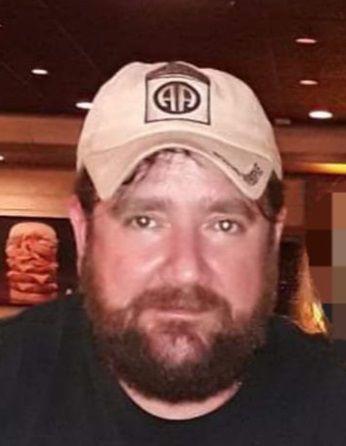 Mitchell Allen Mincks
Mitchell Allen Mincks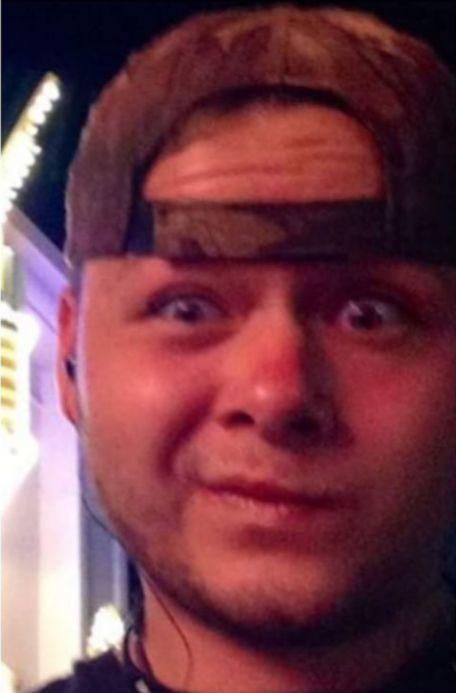 Elissa Landry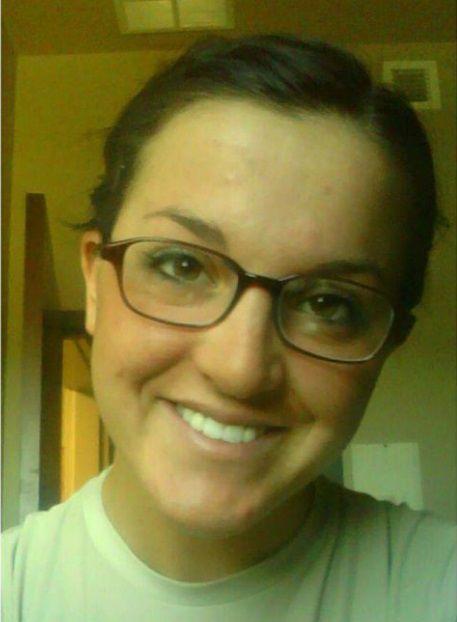 050220ho-car-lake-4

050220ho-missing-arizona-a