ELDORA — A 9-year-old boy, sometimes clutching a stuffed Paw Patrol Chase dog and a Spiderman action figure, quietly told a Hardin County District Court judge Wednesday about abuse by his father's girlfriend in a home in Ackley, including beatings, being forced to stand for hours and being locked in a basement room with no lights.
The boy, who turns 10 next month, was the day's first witness in the first-degree kidnapping and child endangerment trial of Traci Lynn Tyler, 40, of Ackley. Tyler faces life in prison if convicted.
The boy, wearing a red flannel shirt and blue jeans, rocked in the witness chair and frequently turned to Judge James Ellefson as he described his treatment in a house in Ackley where he lived in 2017 with his father, Alex Shadlow, 30, and Tyler.
Shadlow also is charged in the case, but will be tried later.
The case is being heard by Ellefson without a jury. The Courier is not naming the boy due to his age.
Tyler looked on as the boy testified but showed no emotion. The boy occasionally looked at her as well. He kept his composure until cross examination by defense attorney Ted Fisher, when the boy needed several breaks as he broke down under questioning.
The boy said he was forced to pick up rocks and put them in a backpack and wear it around the house, told to stand in a dining room and not sit down and told he couldn't go to the bathroom without permission. He wet his pants a couple of times when he wasn't given permission.
He said he was struck with the handle of a flyswatter, wooden spoon and rubber spatula by Tyler on his bottom, back and arms. He said he was bitten by the dog in the house as Tyler watched.
He was told he was naughty for climbing on counters, which he said he did in search of food. School personnel earlier testified the boy appeared emaciated when he arrived at school to start third grade. The boy eventually told them he was hungry and being kept at night in a confined space in the basement. That triggered the case against Tyler and Shadlow.
You have free articles remaining.
He said he slept in a bedroom for a time and then was told he was acting up and was made to sleep in a locked cement enclosure in the basement. At first he was allowed a box spring to sleep on, but that was taken away as well. He had no pillow or blanket, he said.
He escaped at first through an opening at the top of the door, but then was caught searching for food. A board was put on the door after that and "I couldn't get out," he said, until Tyler or Shadlow let him out.
The boy described being hungry and "super cold" in the basement room. He was afraid because Tyler had told him a dead dog was buried in the room with him. He said he slept sitting up with his arms around his legs to try to keep warm.
Fisher noted discrepancies between what the boy said on the stand compared with what he had said in his deposition and to a child welfare worker in 2017. The boy in a video told child protective officials if he banged on the door he was let out to go to the bathroom, something he did not say on the stand Wednesday.
The boy was questioned about whether it was actually Tyler's stepfather who told him about the dead dog in the enclosure, something he didn't recall.
The boy was accompanied by a guardian ad litem, who asked the judge to give him breaks when he lowered his head, covered his eyes and started to choke up during testimony.
Later, audio recordings of Tyler speaking with Iowa Division of Criminal Investigation special agent Matthew Schalk were played in the courtroom. Answering questions from Schalk, Tyler said it was actually Shadlow who wanted the boy locked in the basement room. She said she would frequently go down and check on him, that he was free to go and that the boy often did escape the room. But she said she loved Shadlow and did not want to turn him into authorities.
She said the boy had severe behavioral problems and would urinate and defecate around the house and smear "poop" on the walls. She was upset by the boy climbing on the stove and counters and had asked for help from the Department of Human Services on how to handle him. She said he was put in the room in the basement for his own safety because she was afraid his climbing on the stove and refrigerator could cause him to get hurt.
The case is delayed Thursday due to the weather. The state indicated it may rest its case sometime Thursday.
042619kw-traci-tyler-01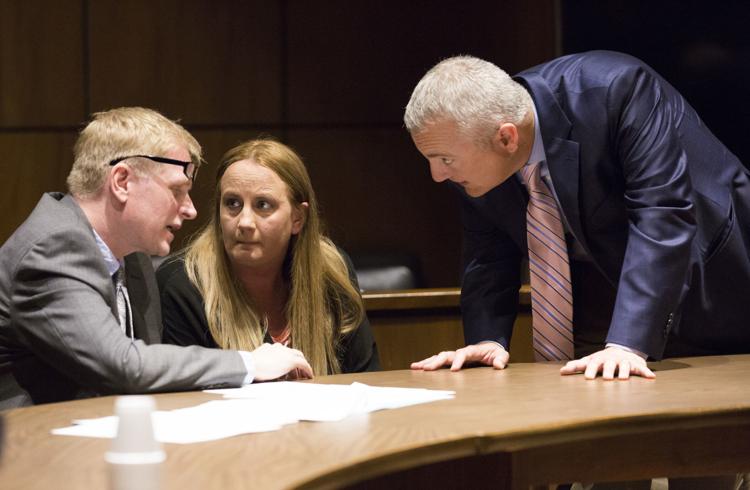 042619kw-traci-tyler-03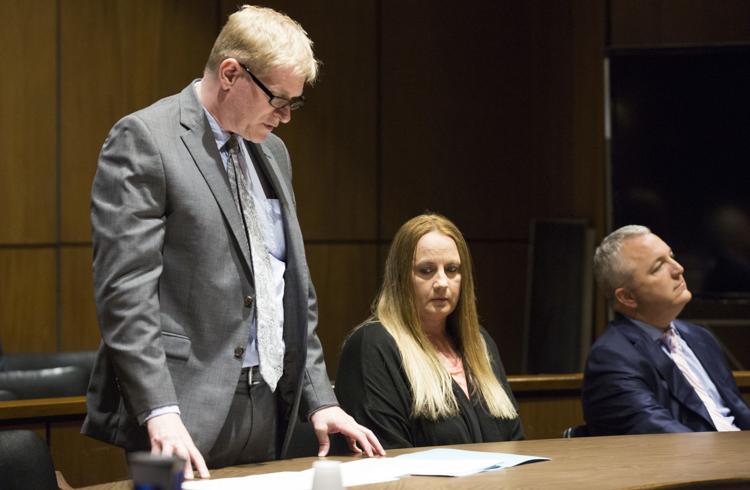 042619kw-traci-tyler-02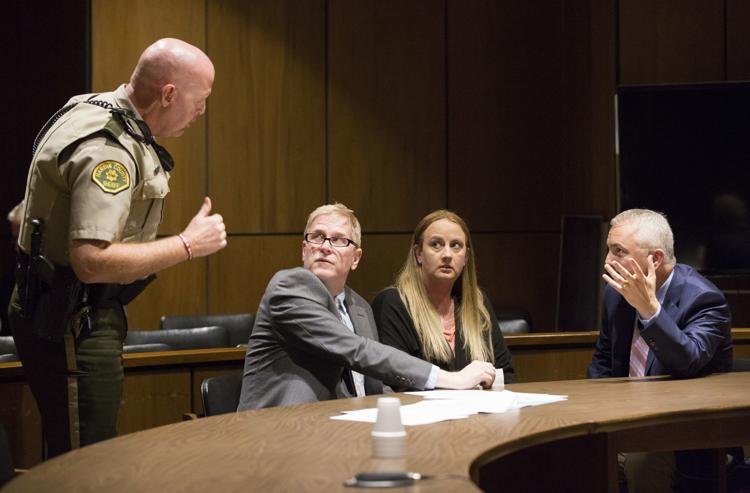 021319jr-laura-roan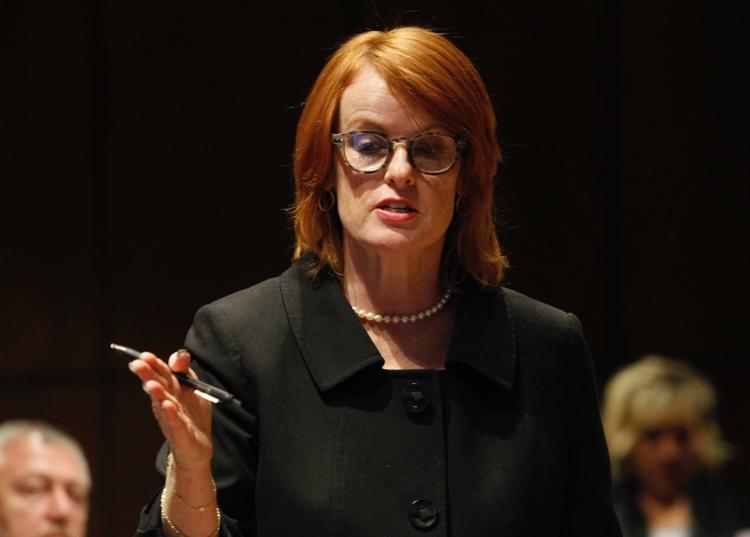 021319jr-laura-roan-2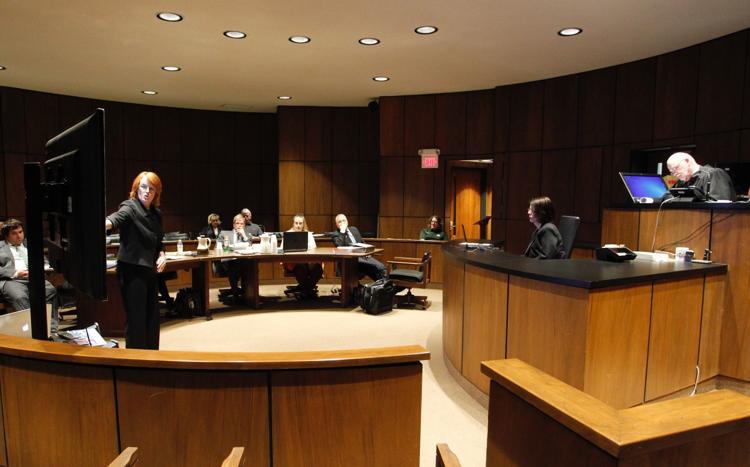 021319jr-tyler-roan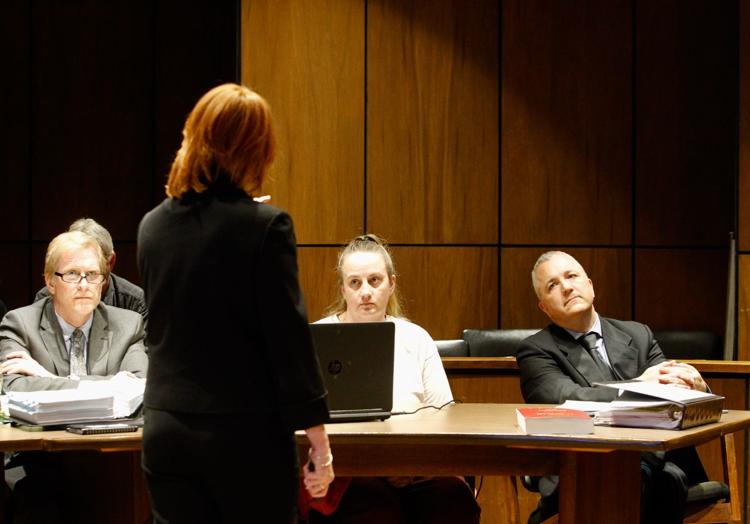 021319jr-ted-fisher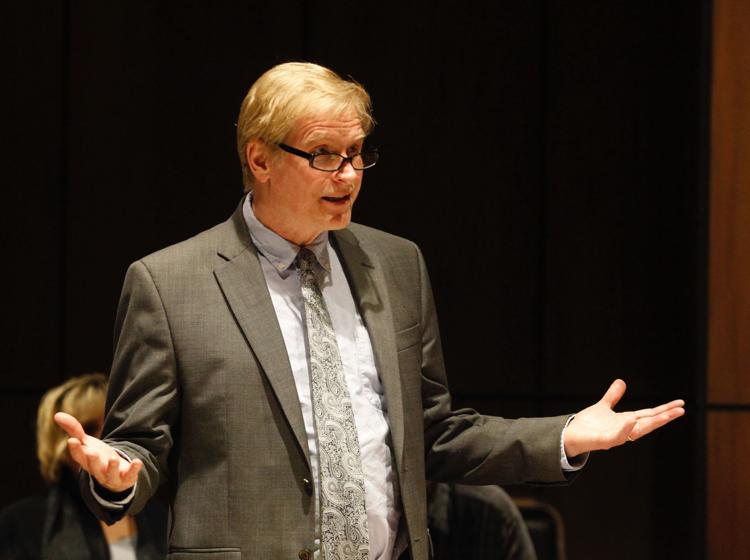 021319jr-tyler-roan-2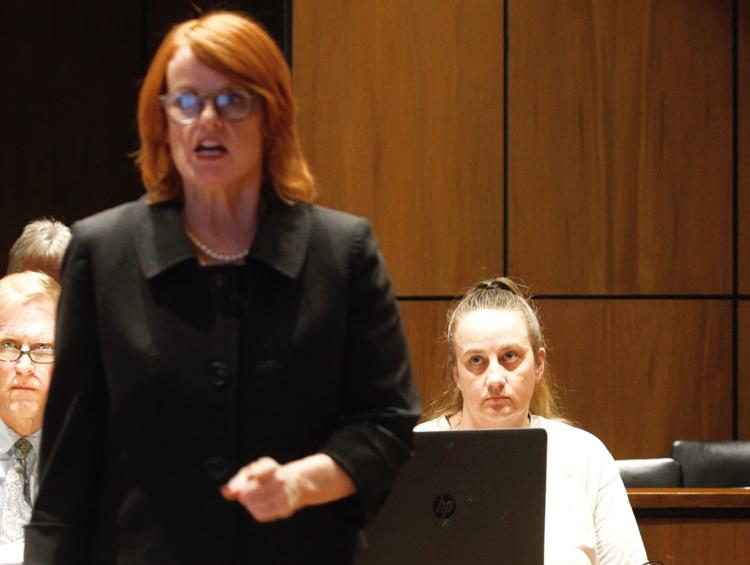 021319jr-ann-swisher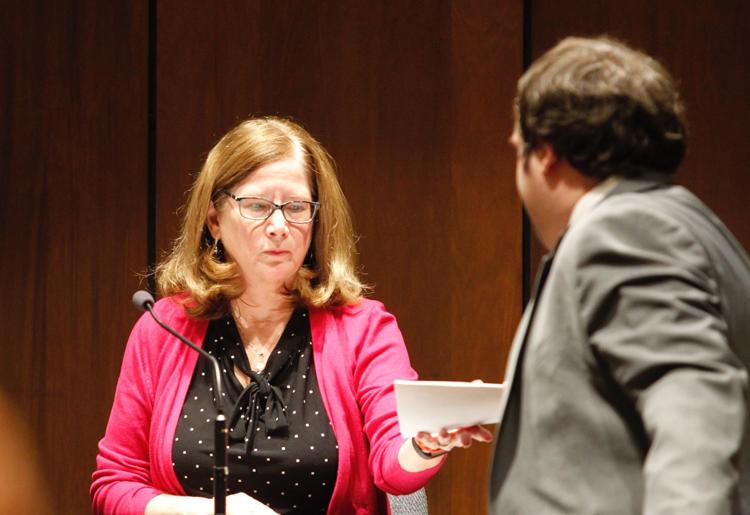 021319jr-traci-tyler
021319jr-james-ellefson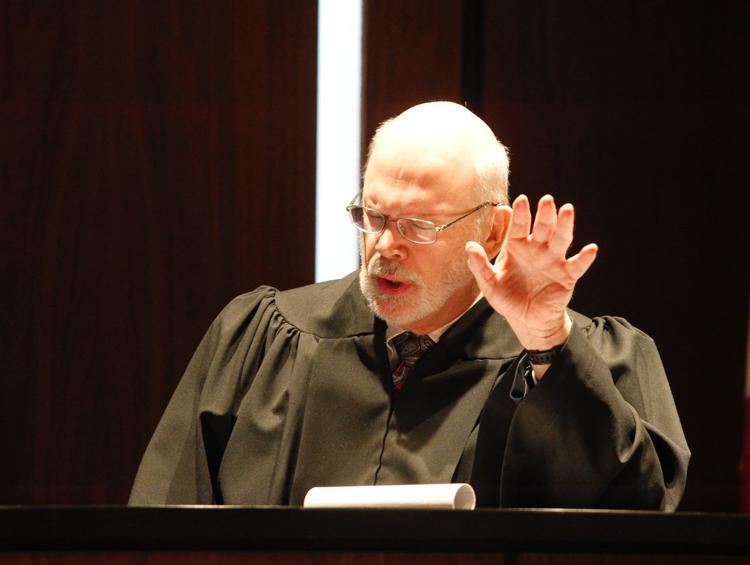 020819jr-tyler-trial-1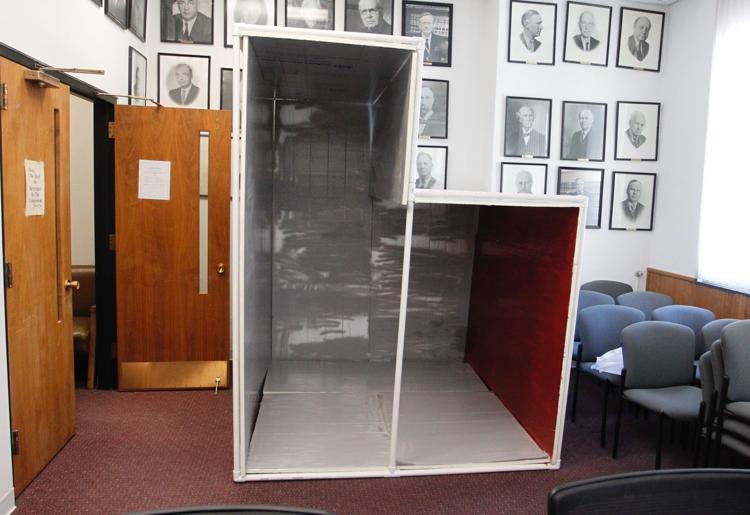 020819jr-tyler-trial-7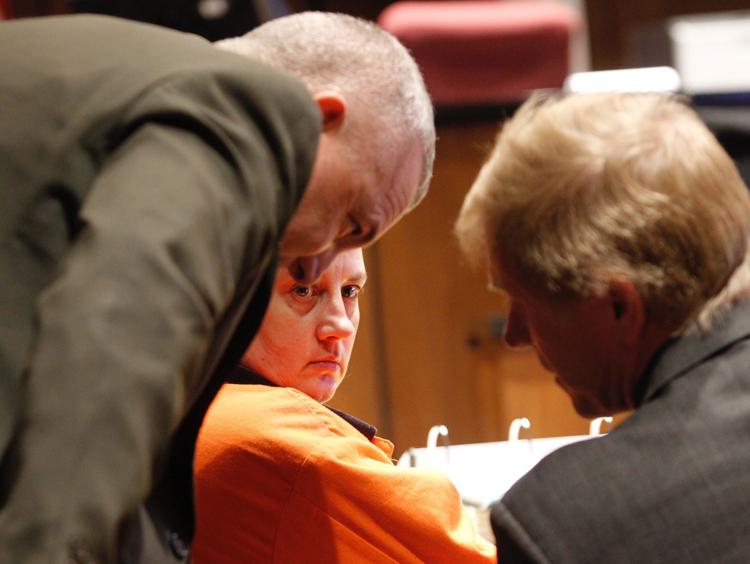 020819jr-tyler-trial-2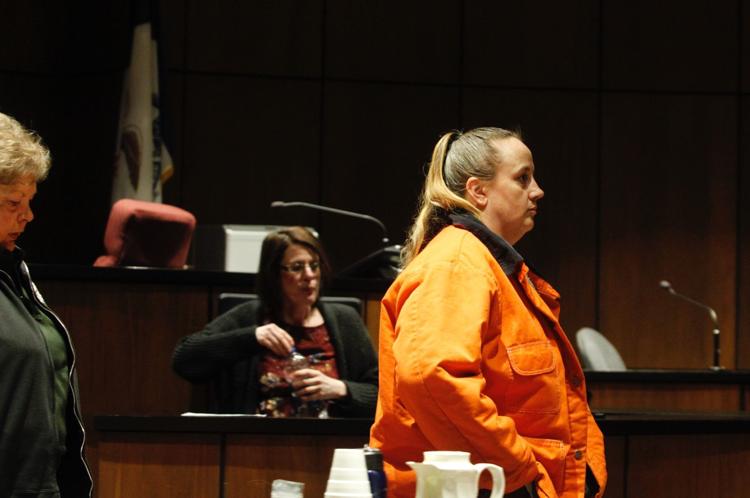 020819jr-tyler-trial-3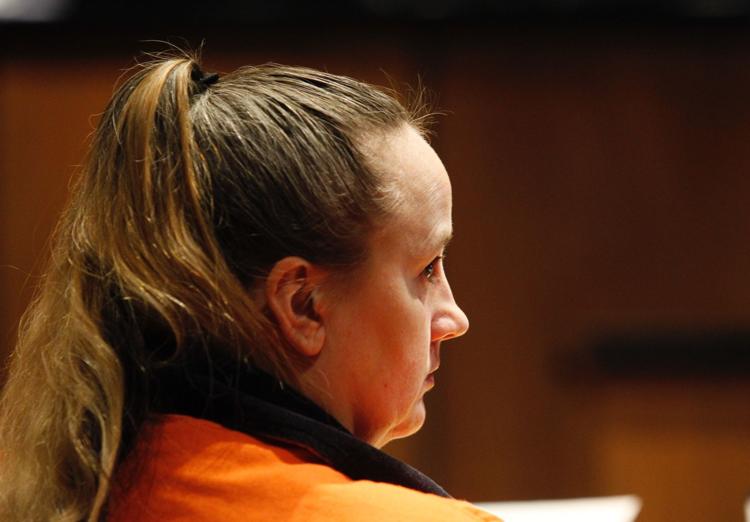 020819jr-tyler-trial-6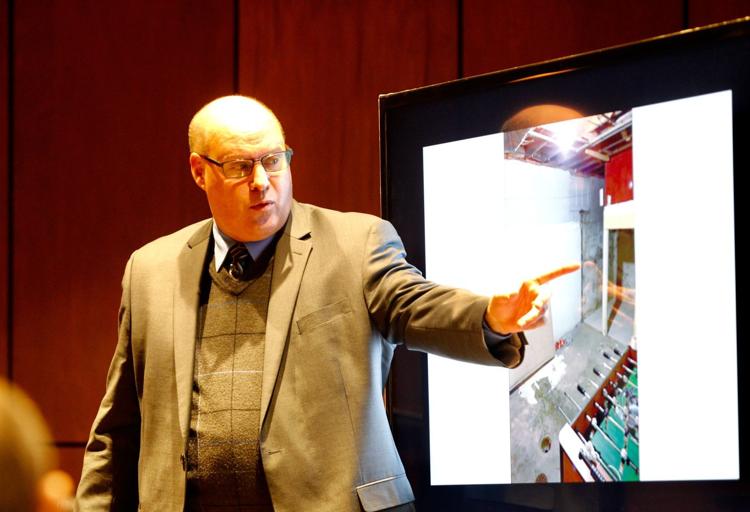 020819jr-tyler-trial-4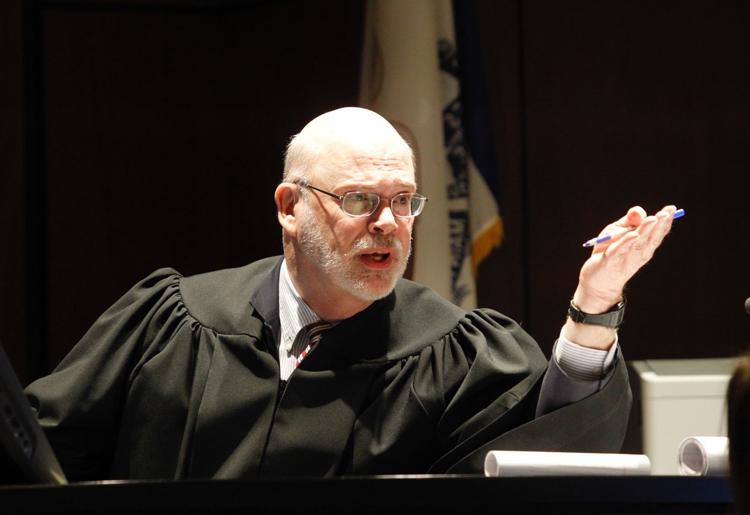 020819jr-tyler-trial-5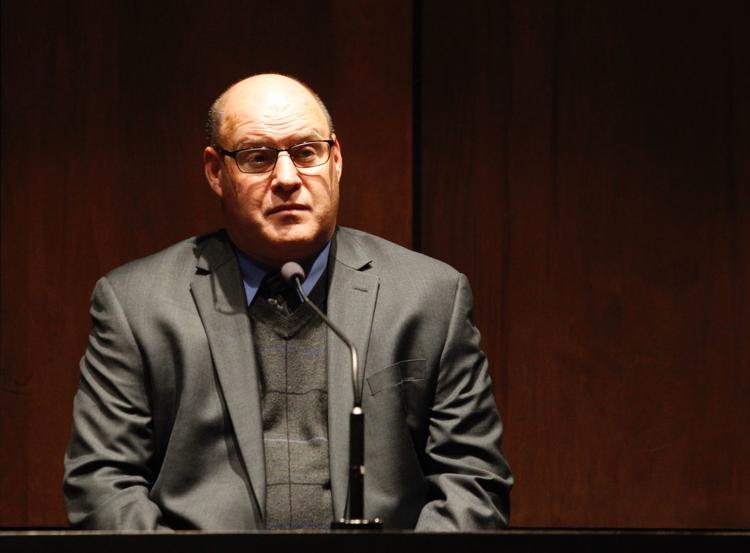 020819ho-tyler-buller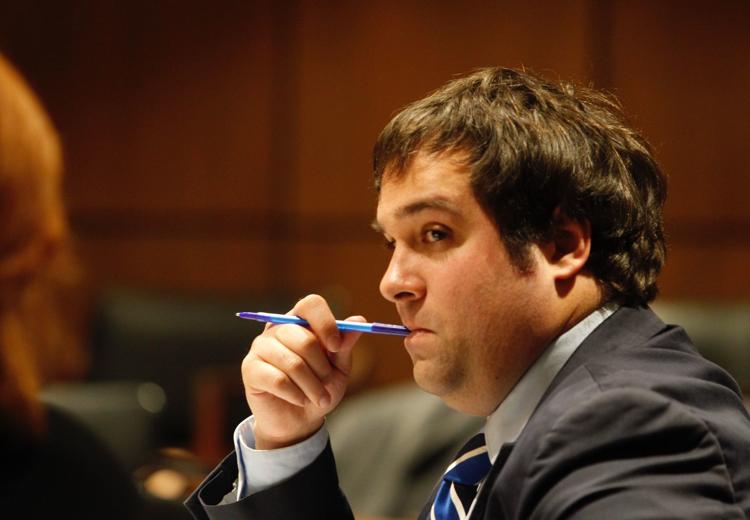 021319jr-roan-tyler-3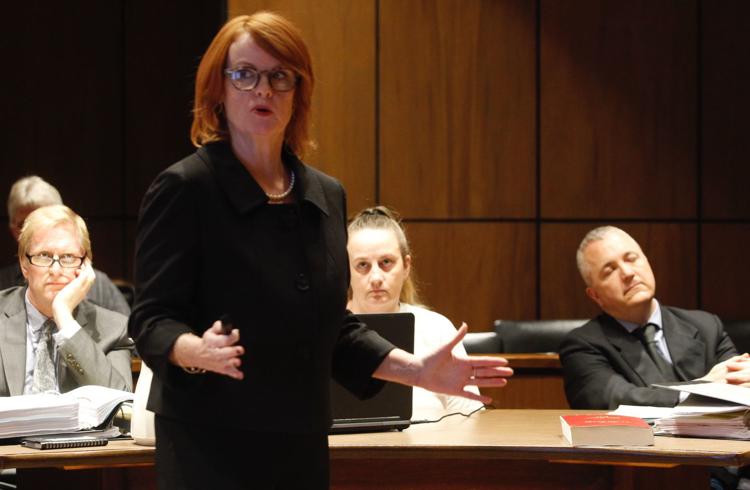 020619nn-traci-tyler-1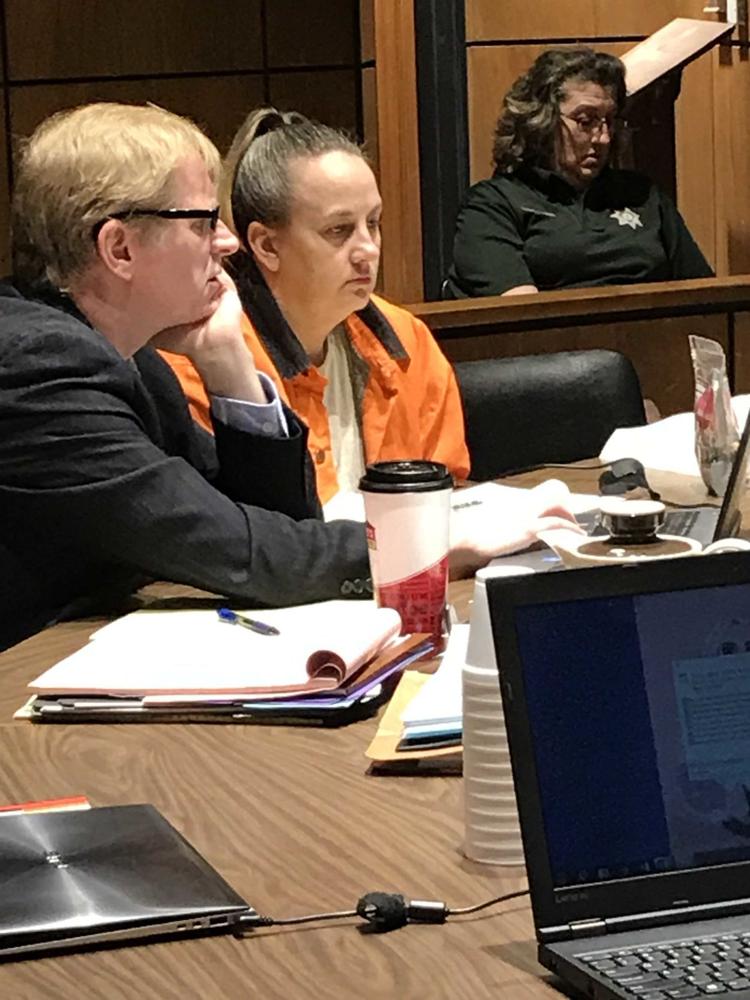 020619as-penny-osborn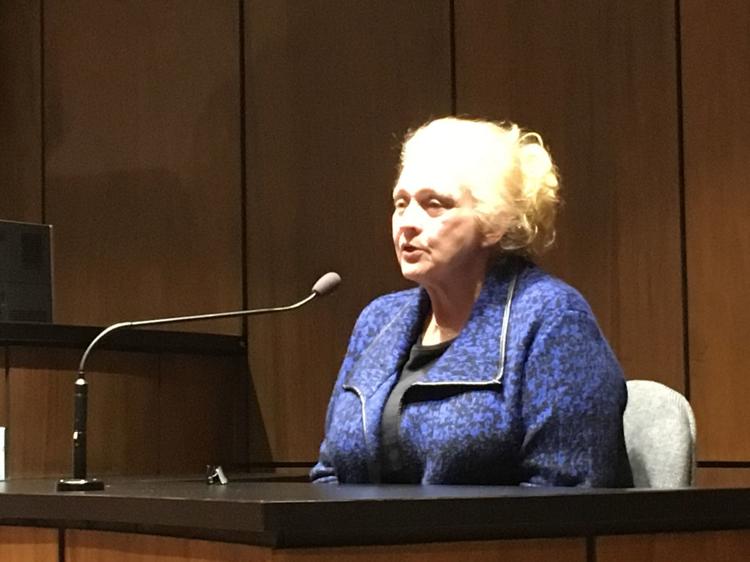 020519as-laura-robinson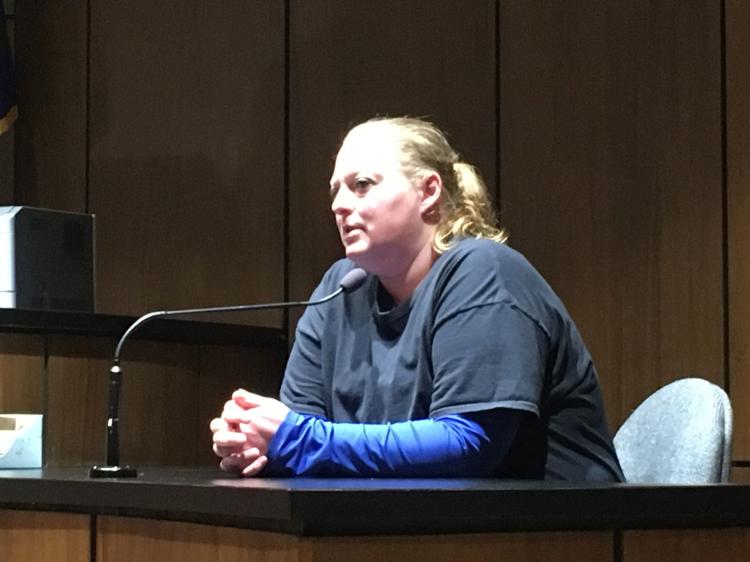 020619nn-tyler-trial-2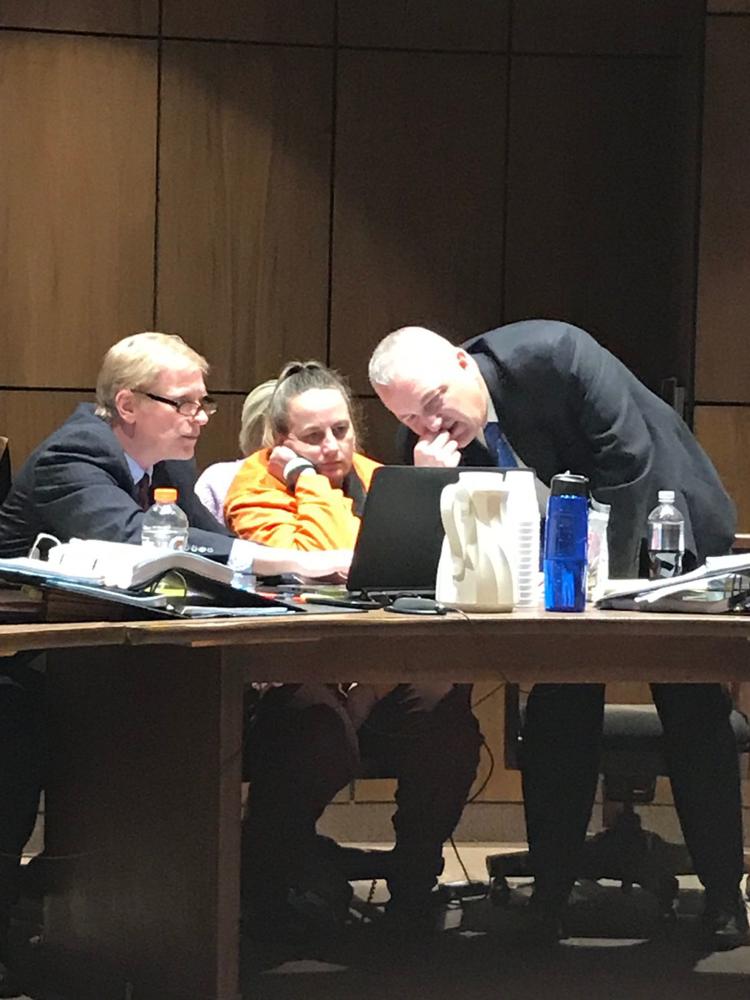 020519as-enclosure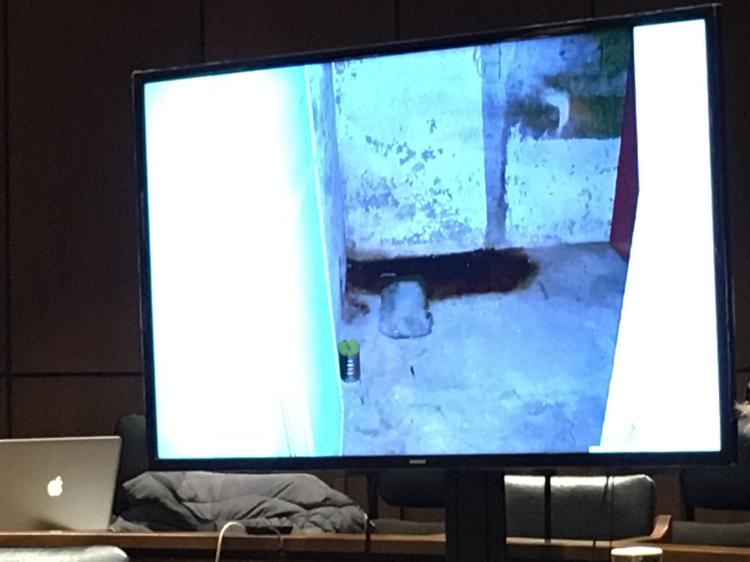 020519as-carol-allen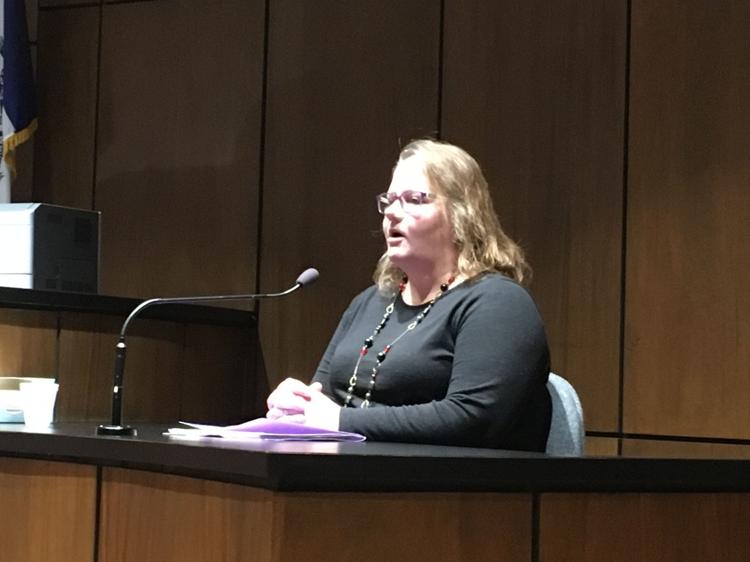 020519as-teresa-keninger
020519as-tyler-trial-2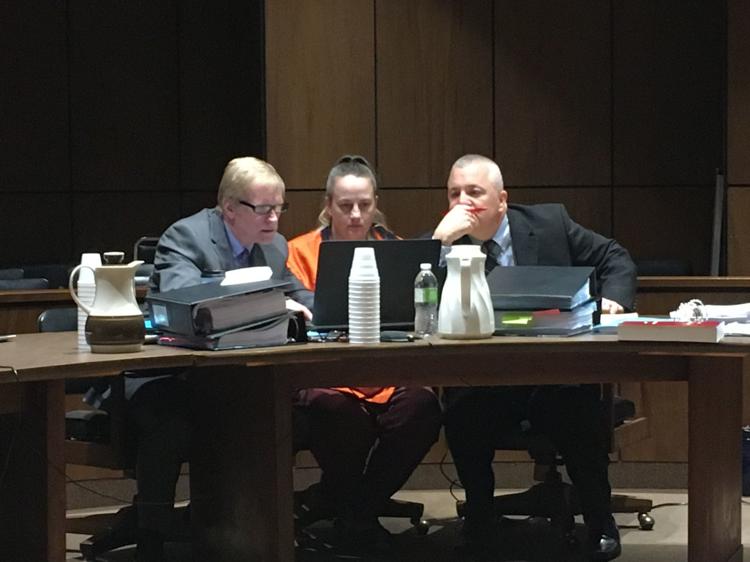 020519as-cam-schipper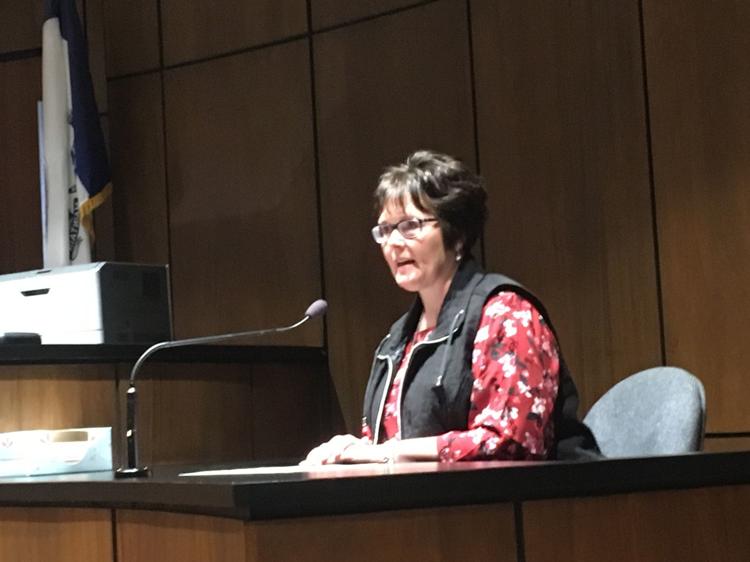 020519as-traci-tyler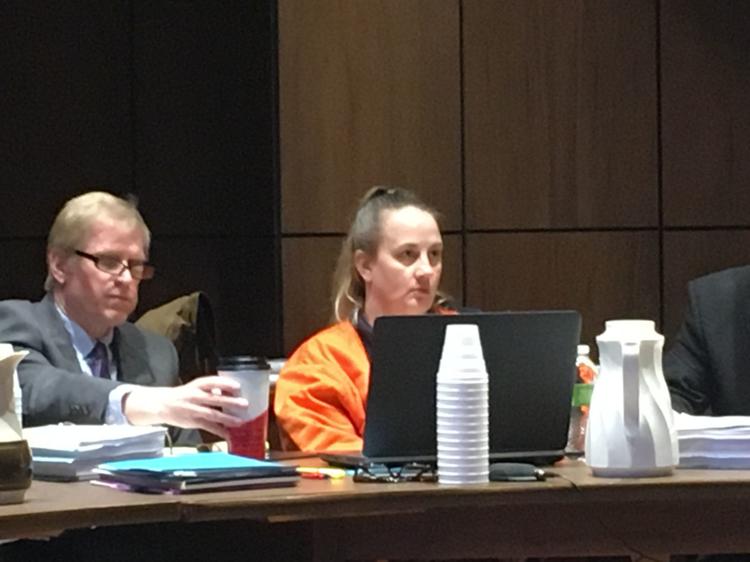 Alex Shadlow and Traci Tyler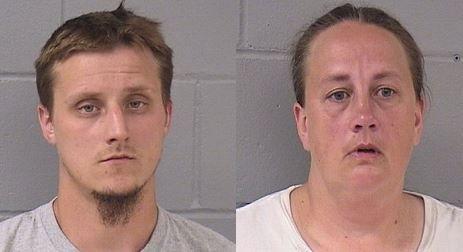 Traci Lynn Tyler